Rolo's are one of my favorite candies. Not only are they deliciously perfect on their own, but they can be turned into so many other fun treats thanks to their versatile shape. Here we've used Rolo's as the center of sunflowers. Well….wait for it…Edible Chocolate Sunflower Pops with Rolo centers!
These may in fact be the most coveted sweet snack my children have witnessed the preparation of to date. They sat wide eyed on the counter for every step of the making of these treats. My oldest claimed a yellow flower ("they look *just* like real sunflowers!"), while my four year old begged for a green and my littlest lady sweetly asked for a red. We couldn't just make yellow sunflowers, you see. We needed a few festive red and green flowers to celebrate the season as well.
Look for chocolate covered sunflower seeds in specialty chocolate shops or even the bulk candy bins of some grocery stores.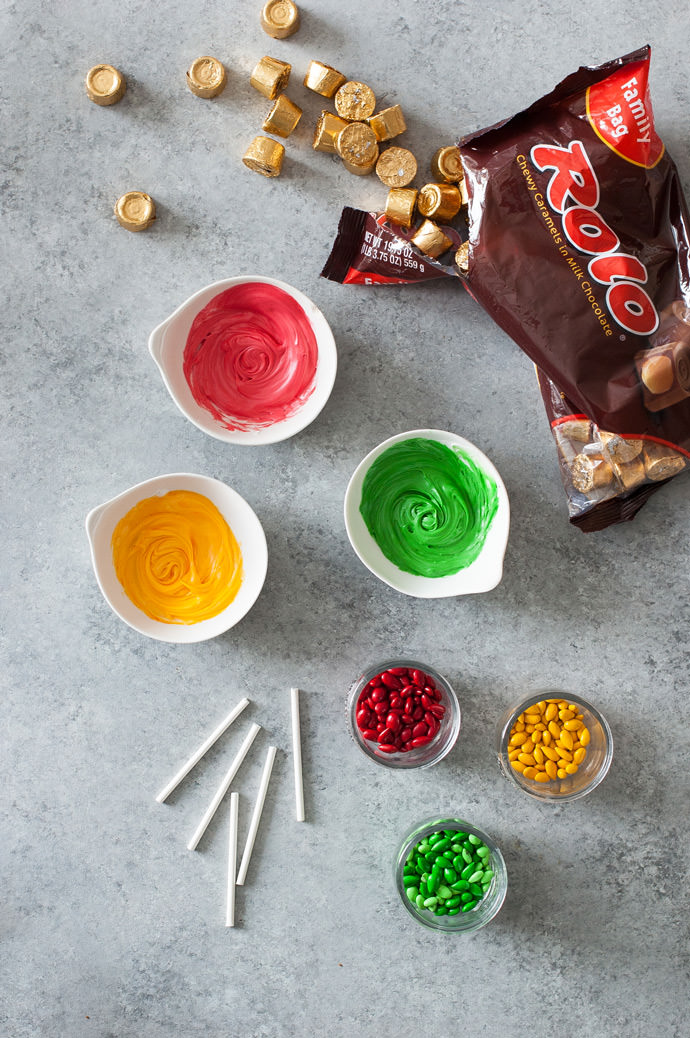 3 Paper Sucker Sticks (can be found at craft stores in the candy making isle)
6 Rolo Candies, unwrapped
Red Frosting
Green Frosting
Yellow Frosting
¼ cup Red Chocolate Coated Sunflower Seeds
¼ cup Green Chocolate Coated Sunflower Seeds
¼ cup Yellow Chocolate Coated Sunflower Seeds
Makes 6 Festive Sunny Pops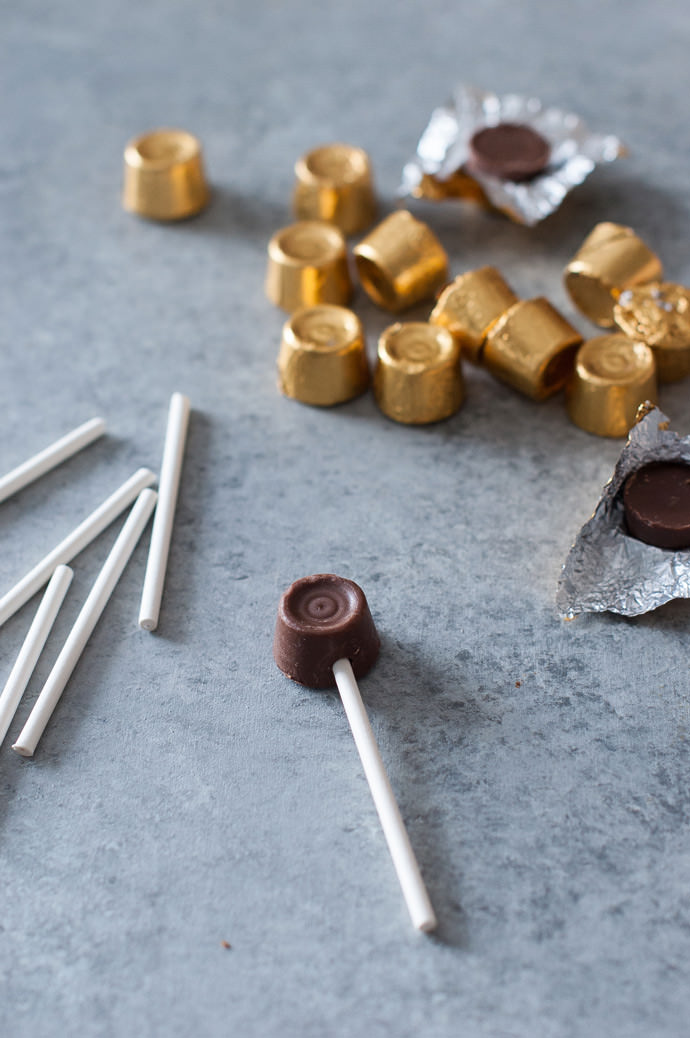 Step 1
Before you begin, line a baking sheet with parchment paper.
Using good scissors, cut all three sucker sticks in half for a total of 6 small sticks.Insert each stick into the center of a Rolo candy, pushing it in through the bottom of the side of the candy.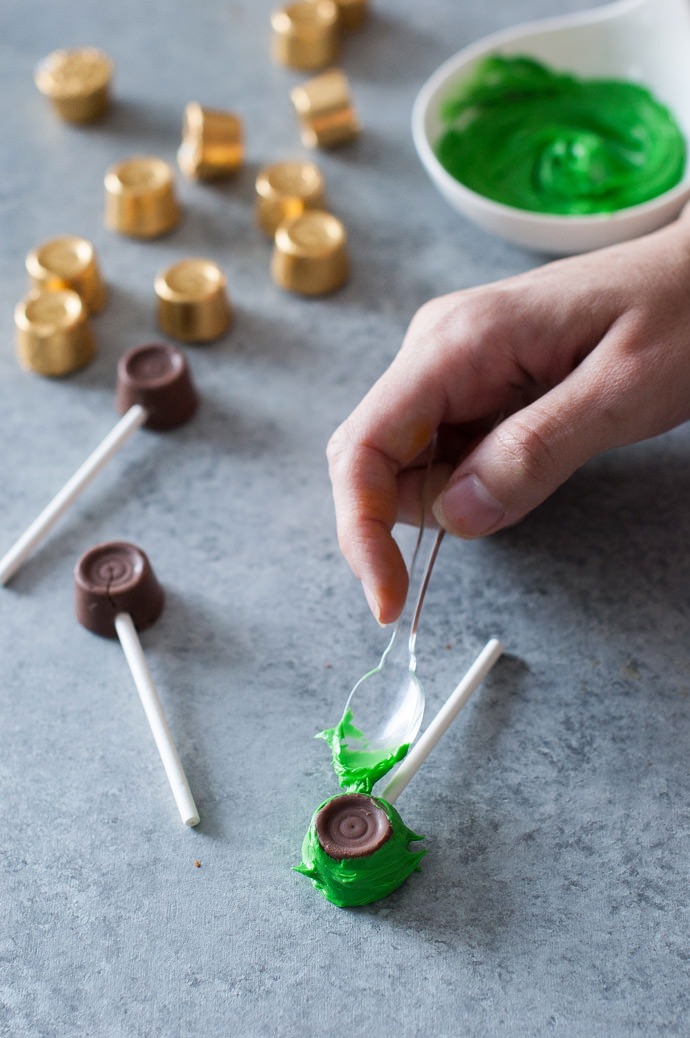 Step 2
Thickly frost the sides of each Rolo with frosting (2 with red, 2 with green, 2 with yellow). Set frosted Rolo pops down on the baking sheet, spacing evenly apart (for the sake of room to work).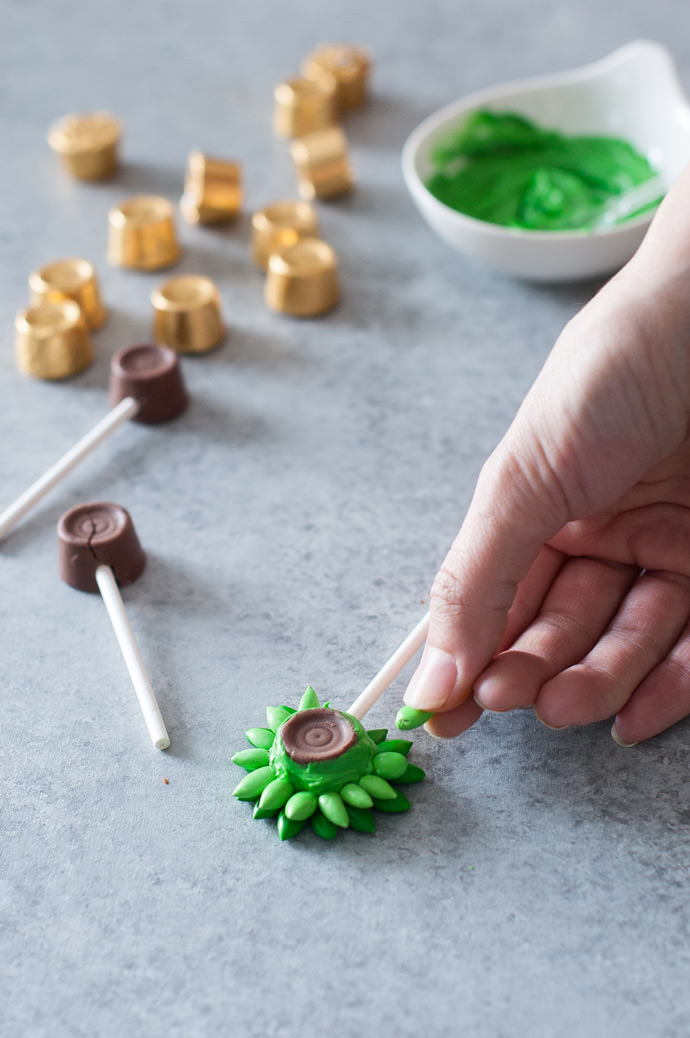 Step 3
Place chocolate coated sunflower seeds, pointy side facing outward, around the bottom of each Rolo pop, using corresponding colors.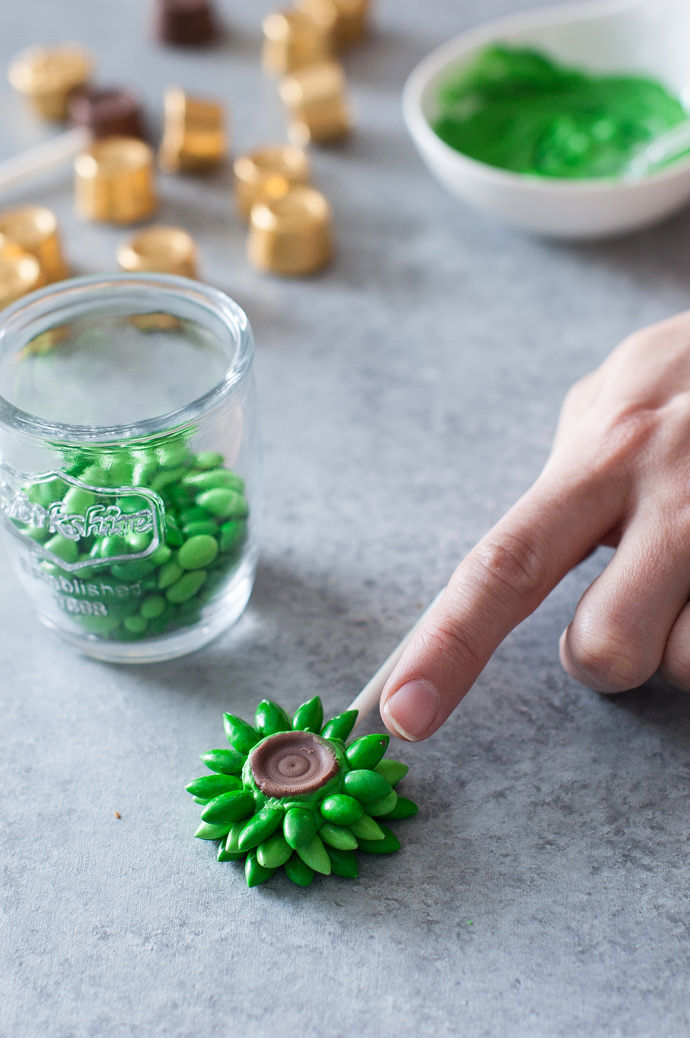 Continue to place sunflower seeds around each Rolo pop until you've made four rows and the sides of the Rolo pops are completely covered in sunflower seeds.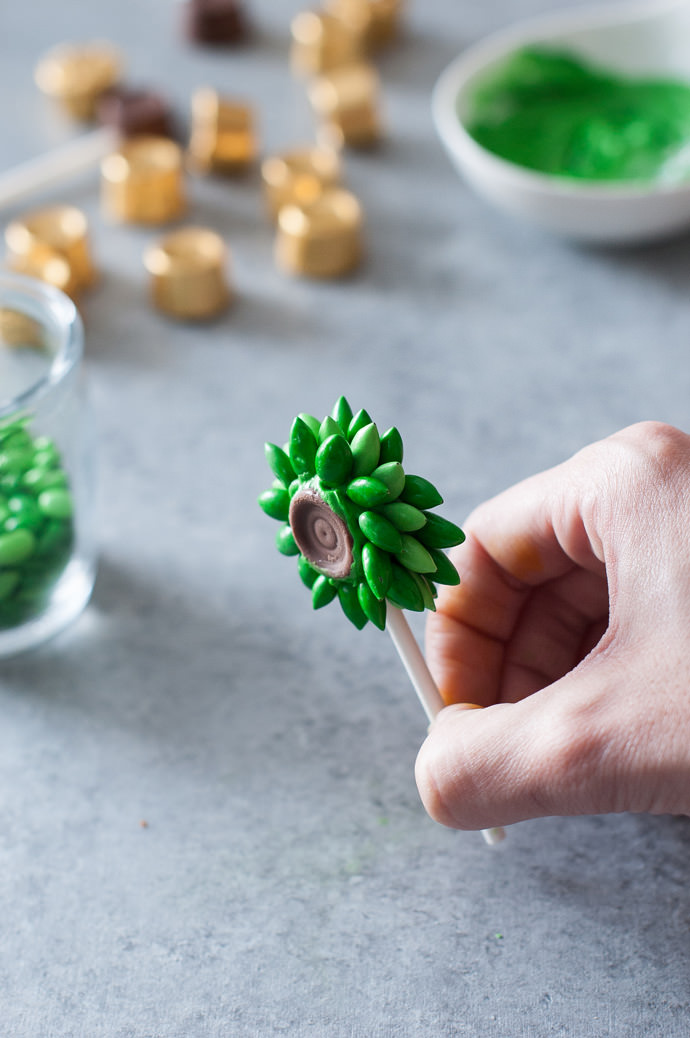 Let pops sit for several hours to allow the frosting to slightly harden.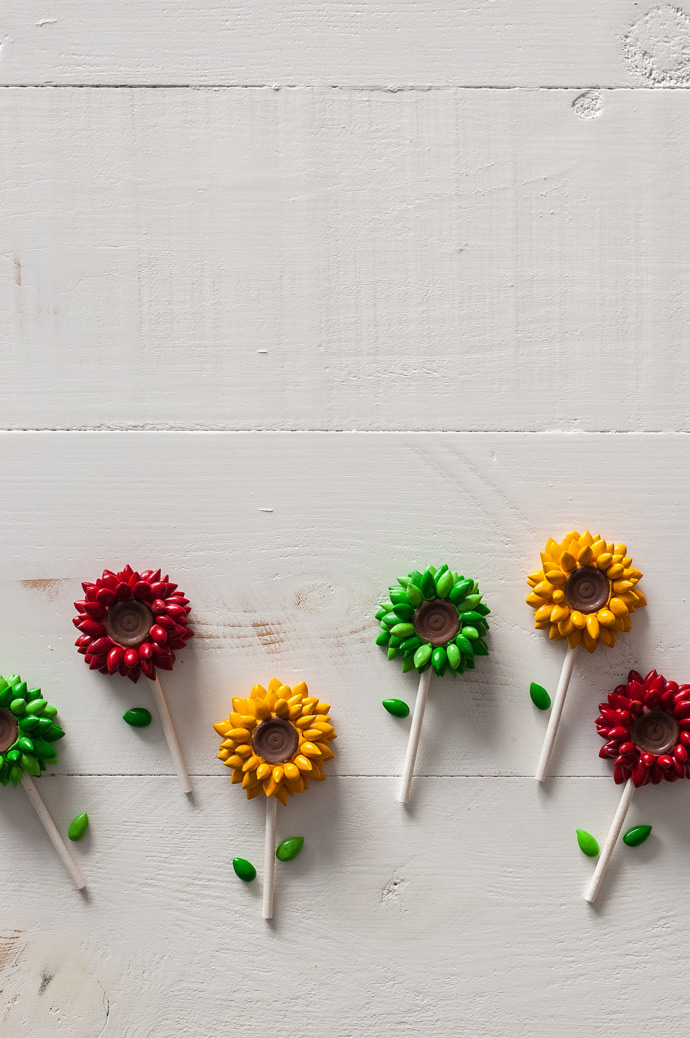 Store pops in an airtight container or cover.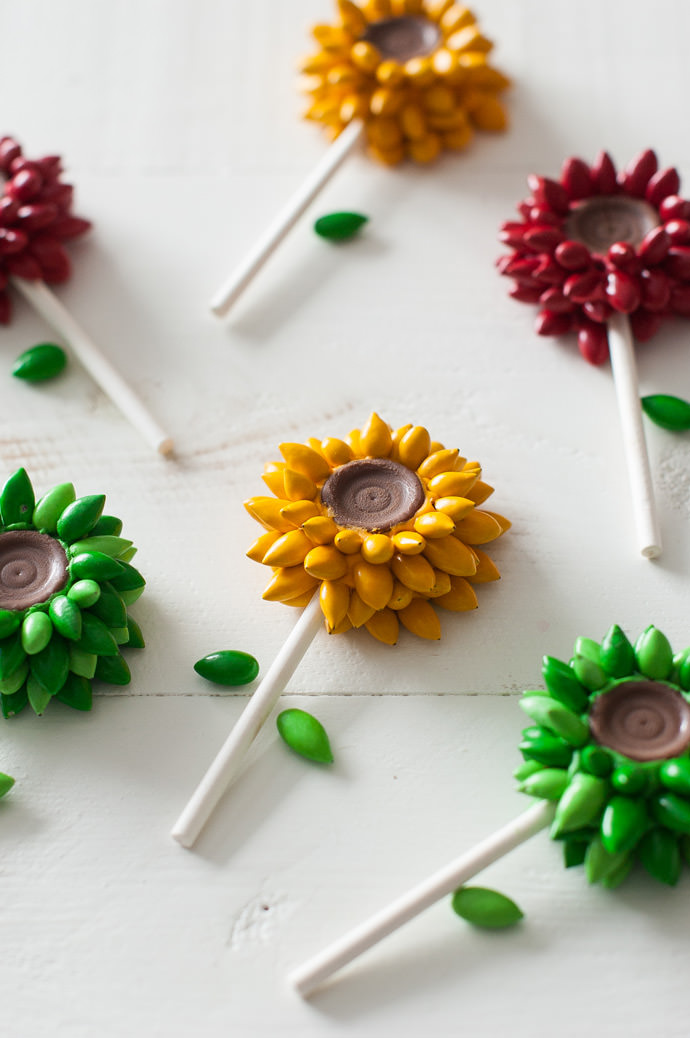 This post is sponsored by HERSHEY'S.