Times have changed and kids' rooms have changed, too. Today we are sharing five amazing workspaces for kids, all different but with a common feature: they have lots personality and their own unique style.
Eclectic is cool, create your own rules! A vintage "French-ified" desk included in an atmosphere with Nordic touches? Why not? We use decoration to express ourselves and also to show our values like freedom, order, newness… what are are yours?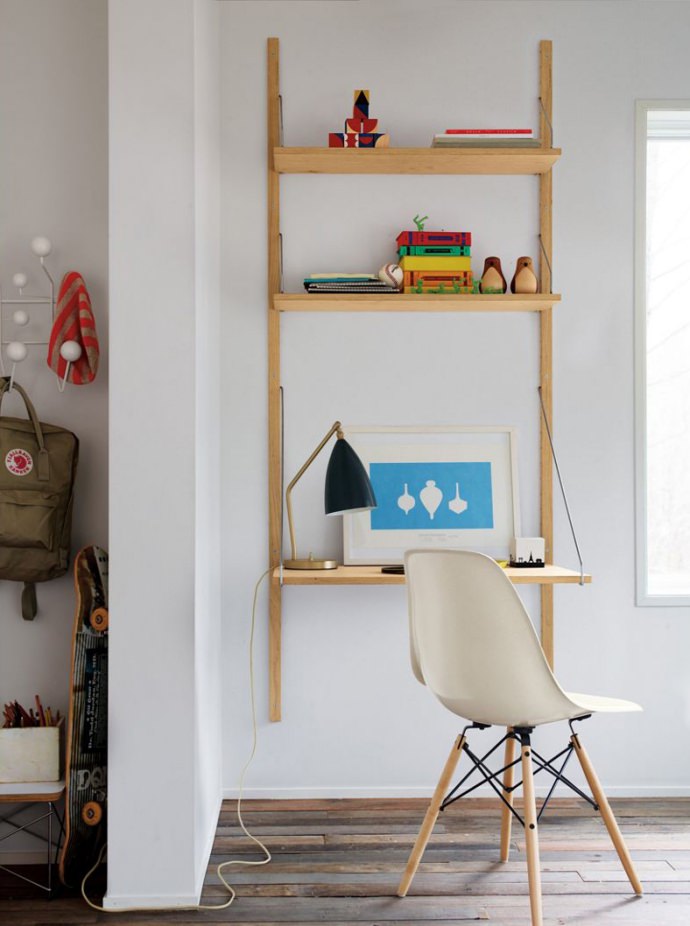 The simple lines of the desk stand out in this child's workspace. The beauty of the Eames chair and its timeless design are enough to add character to the space. Less is often more!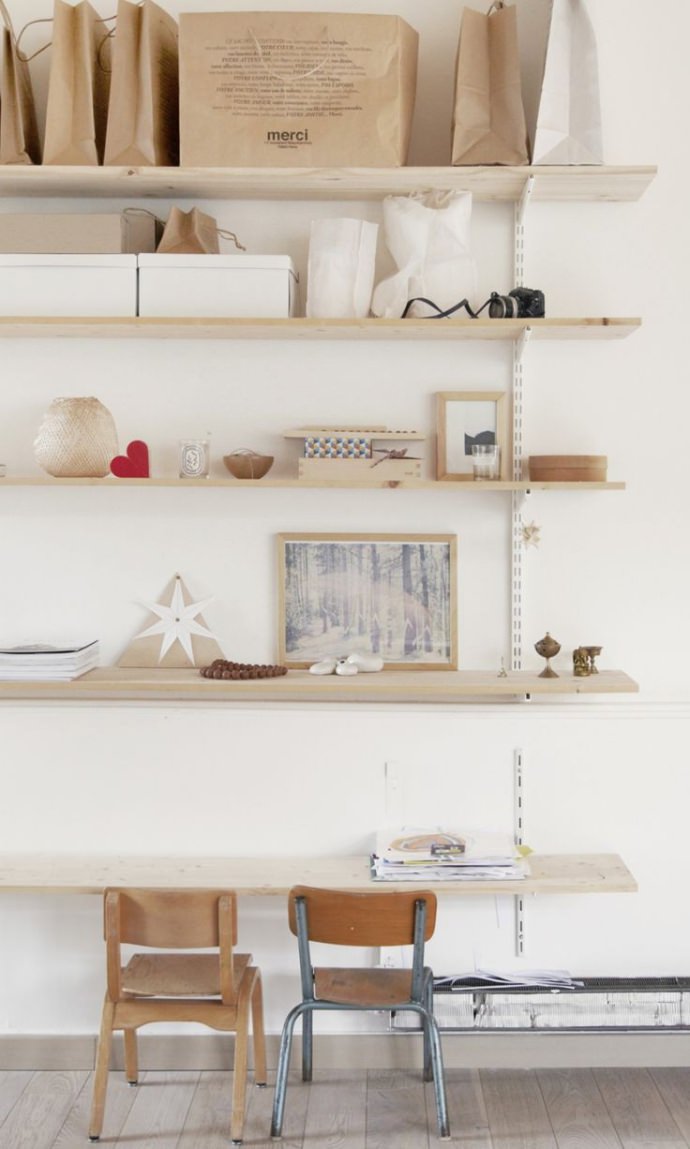 Serial workspaces and rooms without personality are now old-fashioned. Recycling old wood, including antique desks and chairs, and mixing styles are key concepts in decorating kids' rooms. We see them again and again in the trendiest moms' Instagram profiles from all over the world.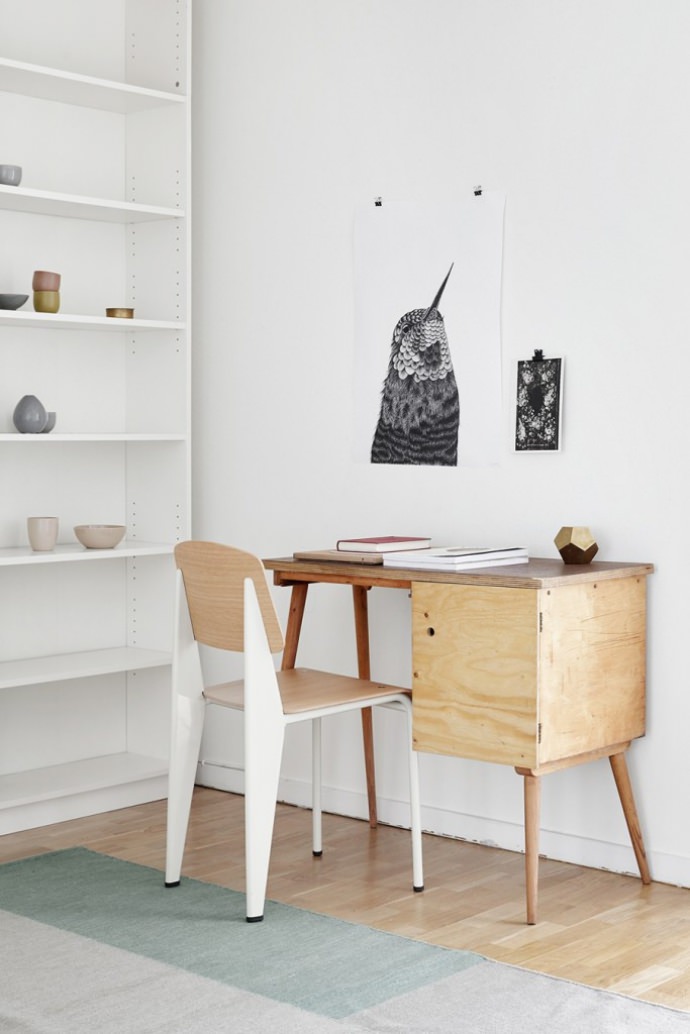 Wood is clearly one of the primary elements in this trend, a return to natural origins, to the essence of things. Austerity and authentic spirit are crucial values for our kids so their room must be a coherent reflection of them.
Neutral With Pops of Color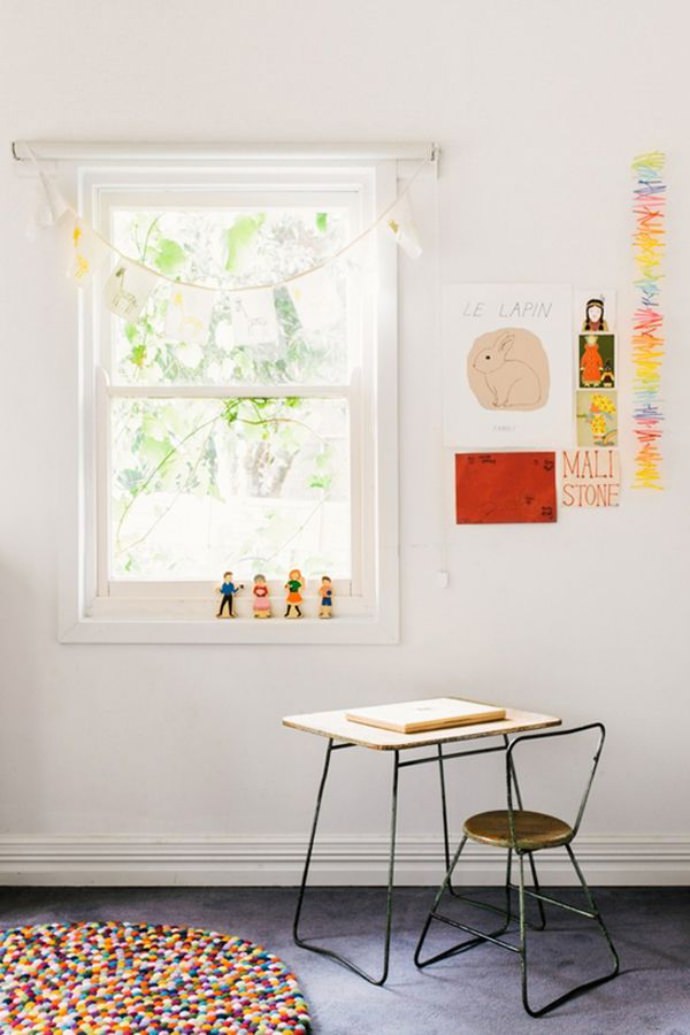 via homemydesign.com
This child's workspace is defined by neutral colours, wood, and little pops of color. Every element is carefully placed.
As you can see, I love this style to decorate kids' rooms and their workspaces. I imagine a unique child, different from others but, above all, a kid: simple, natural, and authentic. How would you design that space where kids are going to spend so many hours?
Photo at the top of this post via vtwonen.