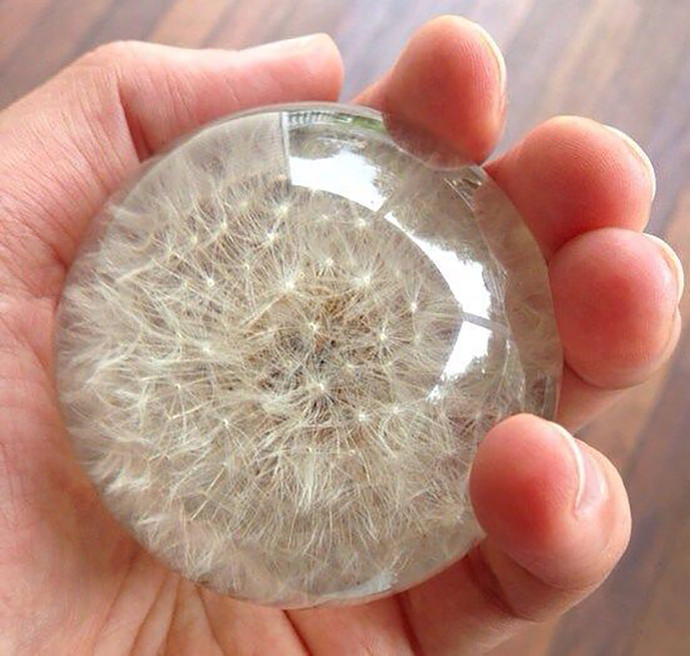 Bring on sunny days, fresh green grass, and fields and fields of brightly colored flowers! I know grown-ups love to hate dandelions (those pesky weeds that take over a grassy knoll if you let them) but kids have just the opposite reaction – and I kind of do too! Rubbing dandelion pollen on your nose, making dandelion chains, and blowing those white seeds into wish fulfillment are all iconic childhood activities. Let's memoralize our love for these simple yellow blooms with a couple of DIY crafts dedicated just to them.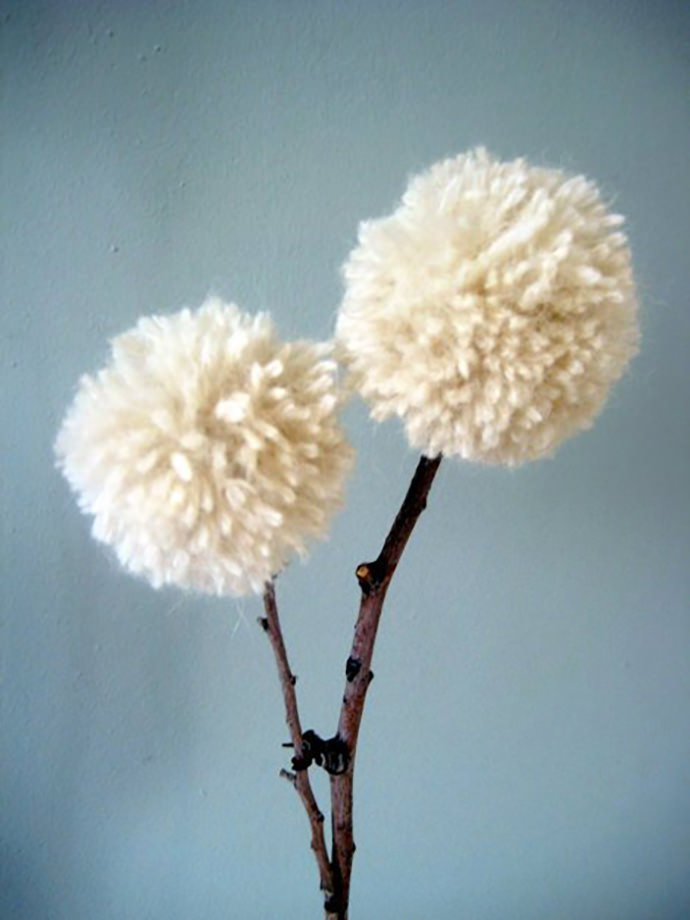 Dandelion Pom Pom Flowers
see tutorial at Canuck Crafts
Some of the credit goes out to Domestifluff, but Canuck Crafts' flowers are the perfect (and more permanent) dandelion solution! I can see a huge bouquet on my summer dinner table.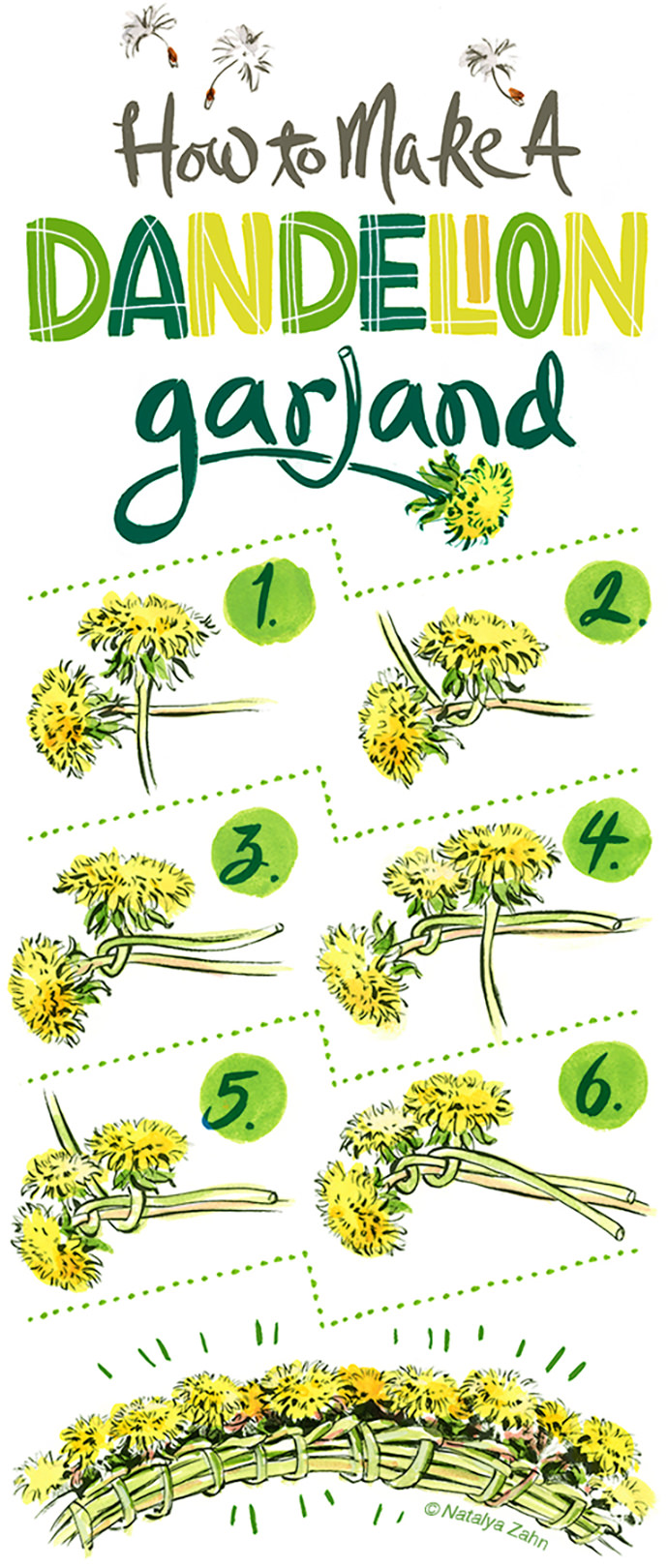 Dandelion Chains
see how-to illustration at Oscar Ate My Muffin
I love dandelion chains! I've always made mine in a different way, but this tutorial is about to get tested at our house – it looks much sturdier than my traditional method.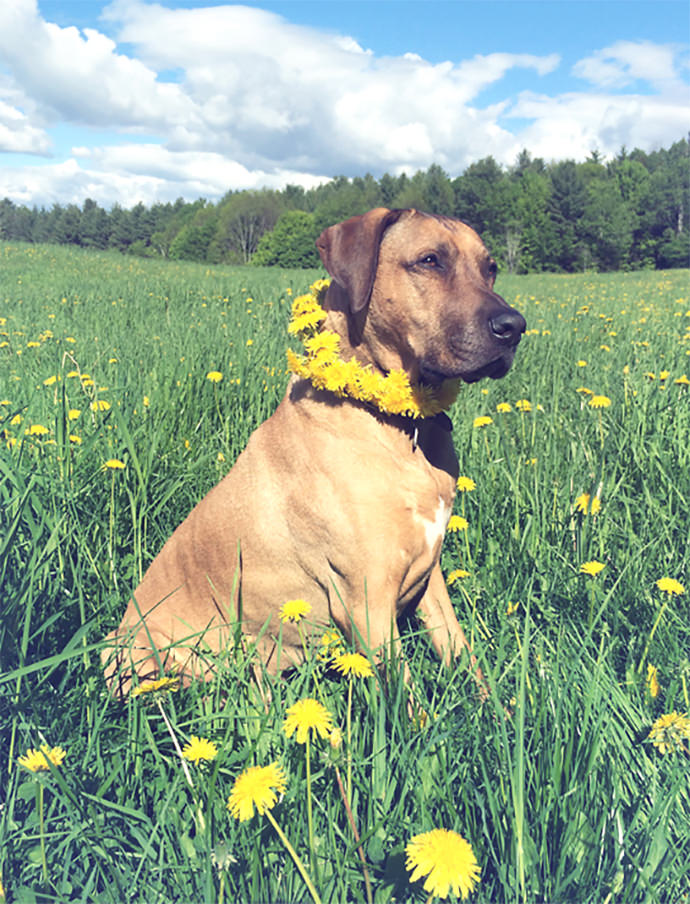 It would also make a darling dog necklace! (I take every opportunity I can to incorporate a puppy picture. And this one is actually relevant!)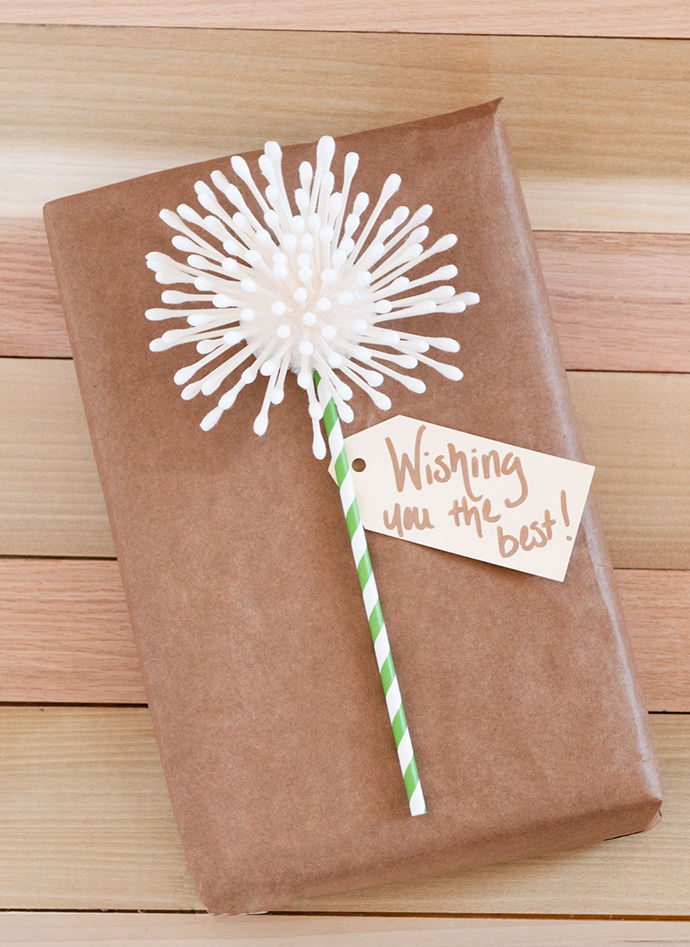 Dandelion Gift Wrap
see tutorial at The Chic Site
As wonderful as this gift wrap is, I honestly think the flower would be just as cute (maybe even cuter) all by itself! Forget the box underneath, just gather up some cotton swabs and grow your own garden!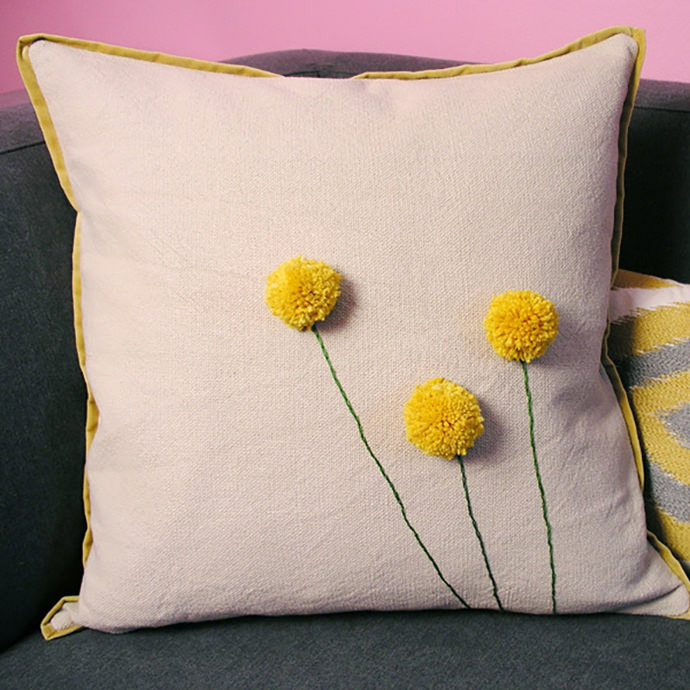 Dandelion Pillow
see tutorial at Front + Main
Upgrade your pillow game with a cozy 3D garden! Following this super simple how-to from West Elm's blog, I'm planning on making one for myself and already know I'll be petting those little poms every night.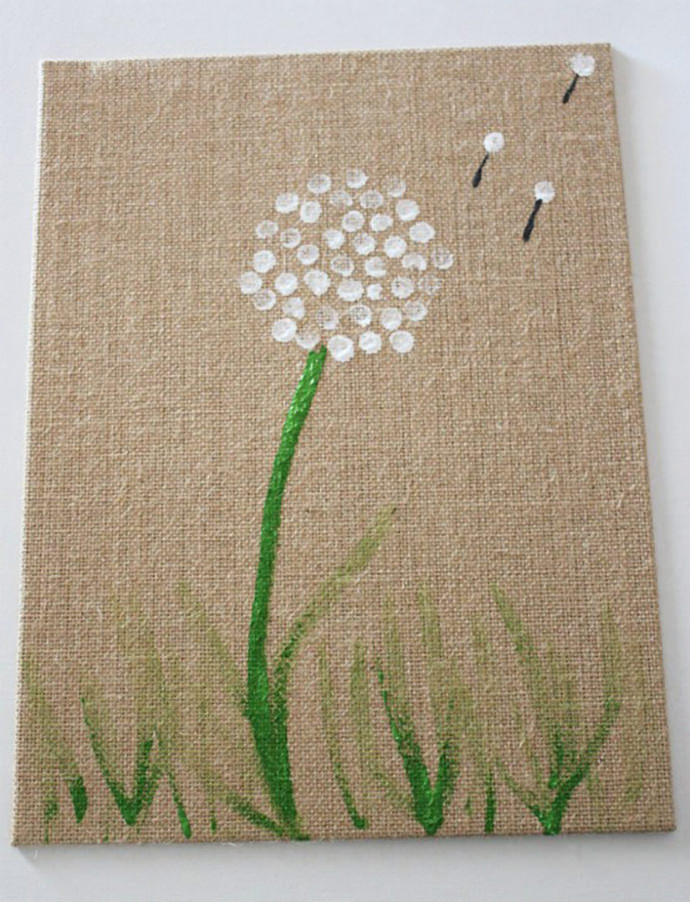 Dandelion Finger Print Art
see tutorial at Mom It Forward
Ok, finger print art is kind of everywhere, I know. But this one is actually pretty sweet – and by upscaling your usual paper background to raw burlap, it looks much more luxe, as well!
Pictured at top: Dandelion Paperweights, see the how-to video at Dandelion Paperweights.