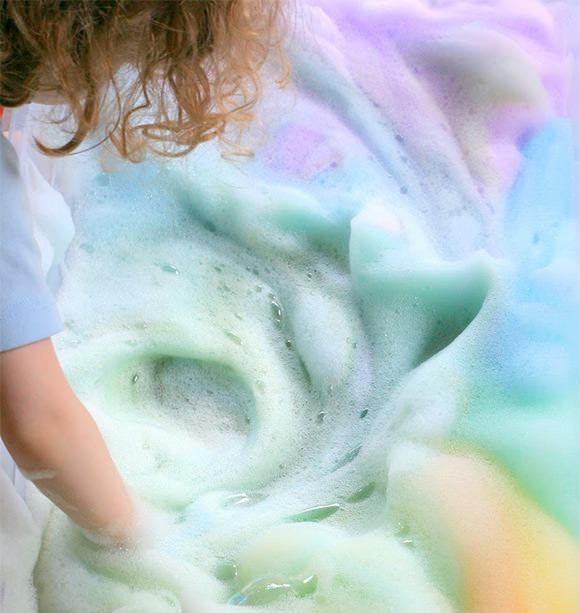 My three year old goes completely crazy over sensory crafts, so I'm always on the lookout for innovative DIYs—especially now that it's getting cooler outside. Luckily I found Fun At Home With Kids, my new go-to site for gooey, sticky, bubbly crafts to ignite a toddler's senses.
Here are 5 of favorites to keep your little one engaged this winter!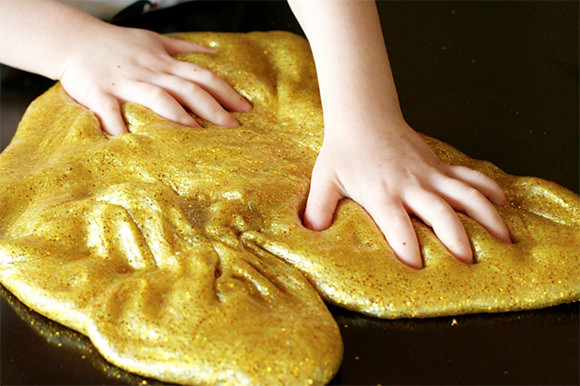 DIY Borax-Free Glitter Slime 
It's stretchy, it's gooey, it's malleable. It's glitter slime! And you thought plain old glitter was fun. You can make gold nuggets, bury action figures—really we're talking endless toddler fun here.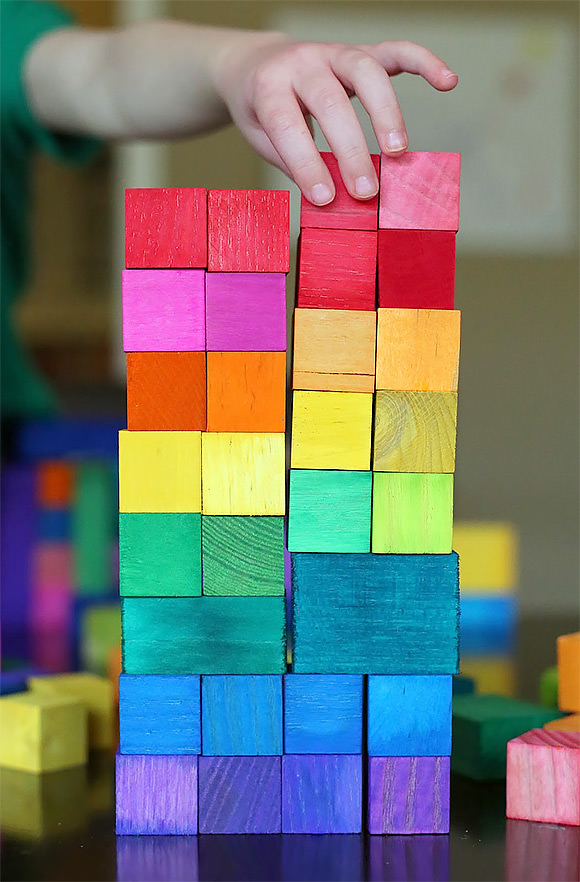 DIY Dyed Blocks
You don't have to wait for Easter to roll around to enjoy some good old fashioned dipping and dying. Plain woodblocks—or Popsicle sticks—can easily become your own handmade version of those beautifully colored heirloom varieties we love.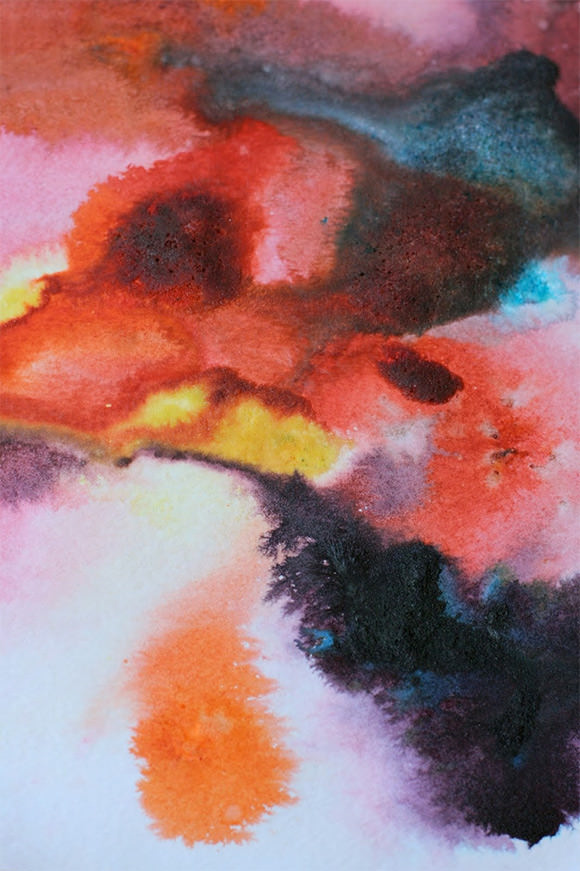 DIY Abstract Food Coloring Art
It's time to ditch those coloring books and invite kiddos to create way outside the lines. All it takes is a little Kool-Aid and you too can have this amazingly pretty art.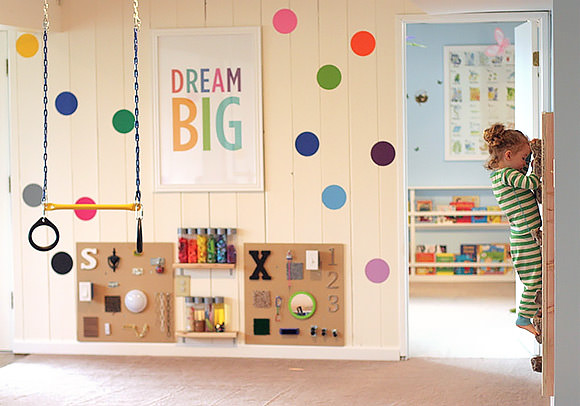 DIY Sensory Gym For Toddlers
This DIY Sensory Gym is just one of Fun At Home With Kids' ideas for transforming an ordinary kids playroom into one that inspires activity—an important topic as we head into indoor weather.
Pictured at the top of this post: Have you noticed how much fun toddlers have simply adding the soap to the bath water, and then sloshing it around to make the bubbles? Well this DIY Rainbow Soap Foam is going to take the fun up a notch. It's rainbow colored, super bubbly, and kids can have fun with it without taking a bath!