Isn't it funny how animals can be trendy? I feel like the fox trend has been around for ages, and swans and flamingos have been a summer thing for several years now. Well, I am pretty sure that hedgehogs are making a comeback! If not, they really should, right? …Hedge-hogs! Hedge-hogs! Hedge-hogs!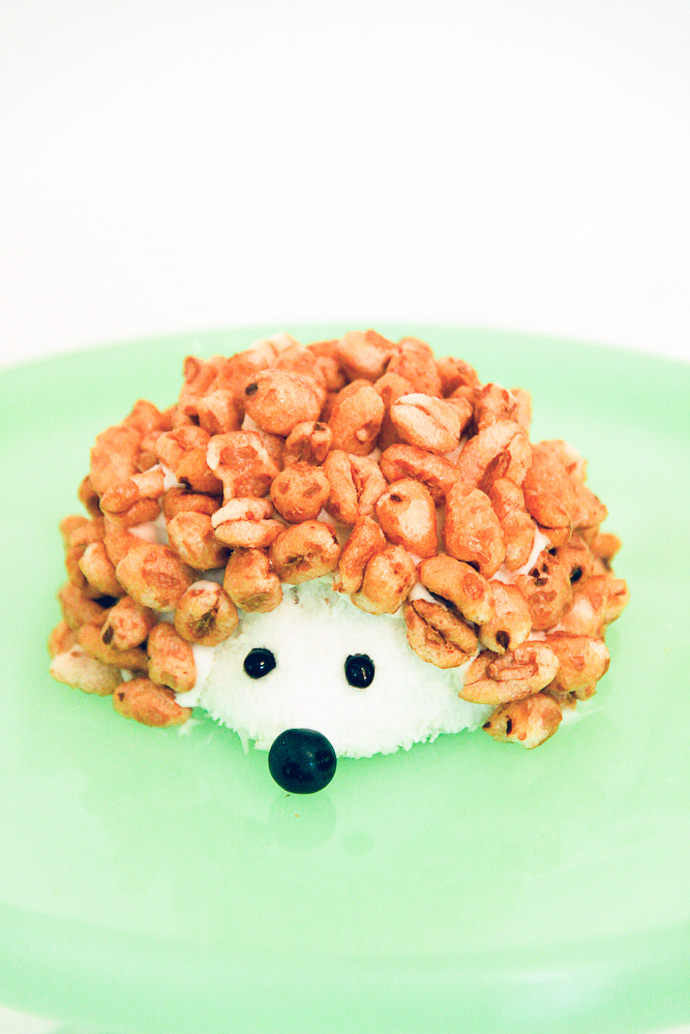 Wouldn't these hedgie treats be an adorable addition to your woodland party or even just the cutest after-school-snack? My kids were delighted when I whipped them up!  …And when I say "whipped", I mean they literally took less than 5 minutes each! Don't you love when something is so simple, yet makes a little statement? Me, too!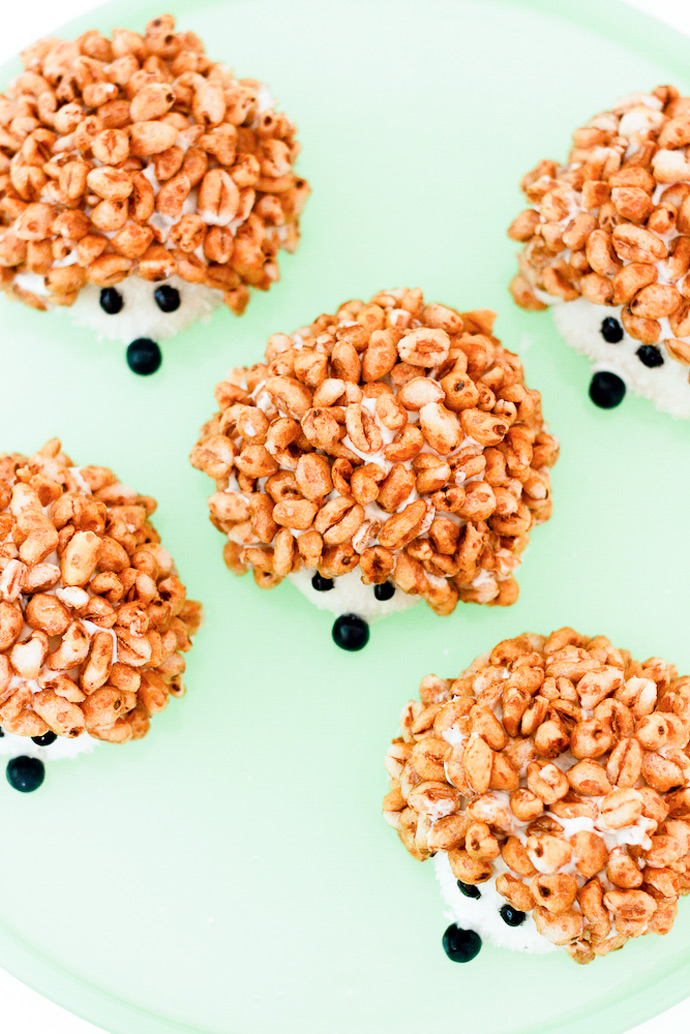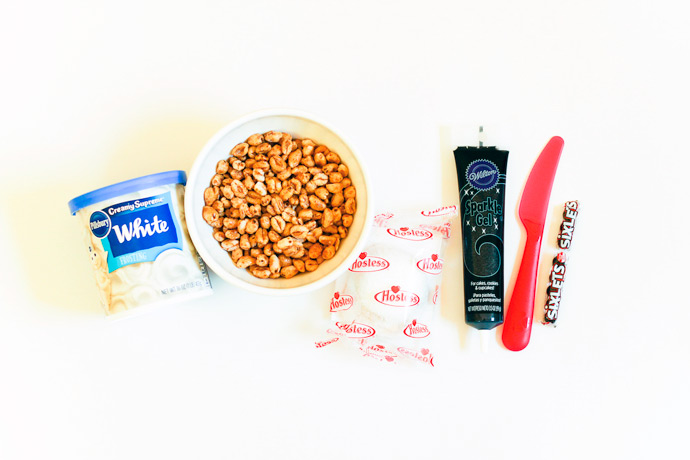 White Hostess Sno Balls
1 can white frosting
Golden Crisp cereal
Wilton black sparkle gel
Black Sixlets
Butter knife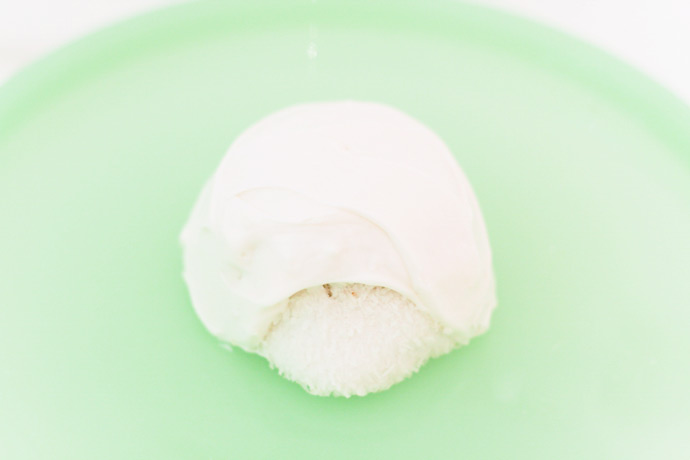 Step 1
Spread white frosting on your Sno Ball cake, leaving a small semicircle unfrosted as the face of your hedgehog.  Some of the Sno Balls come with a pointy edge, so if this is the case, be sure to leave that edge unfrosted with the point in the middle to form your nose.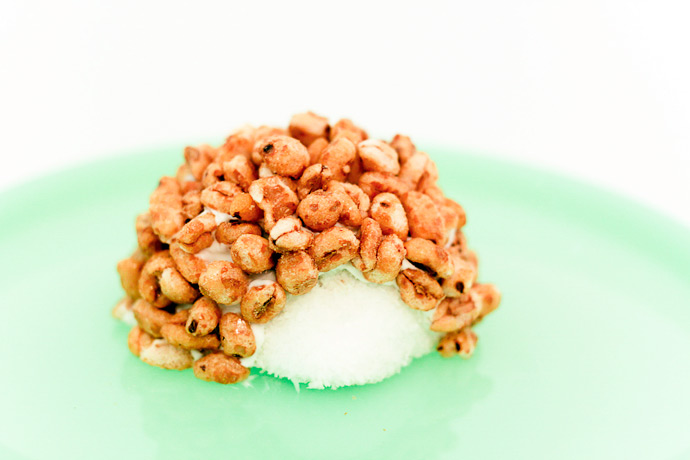 Step 2
Push pieces of Golden Crisp cereal into the frosting, until the cake is completely covered, except for the face.  Be sure to stick some pieces in at the tips, to give your hedgehog a spikey appearance.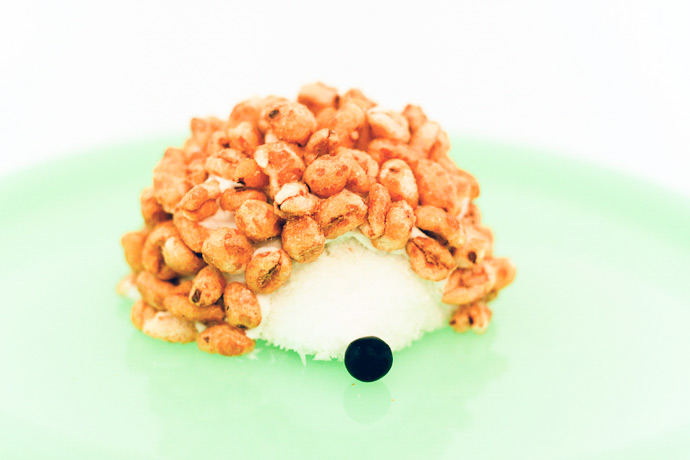 Step 3
Place a dab of frosting on a Sixlets candy, and fasten it to the center and bottom of the hedgehog face.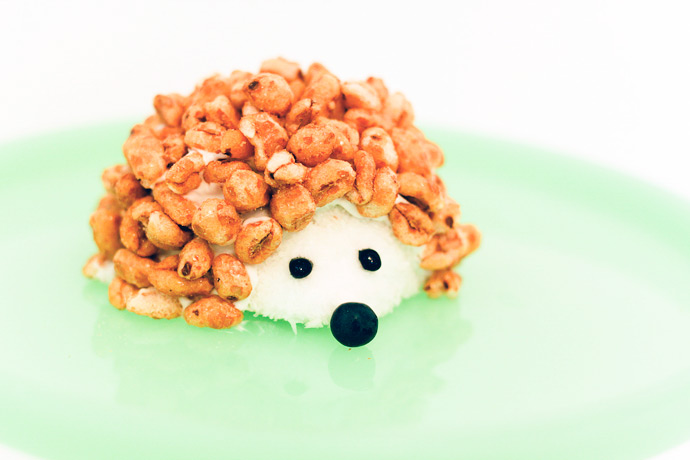 Step 4
Use your black sparkle gel to create two eyes on the face of your hedgehog.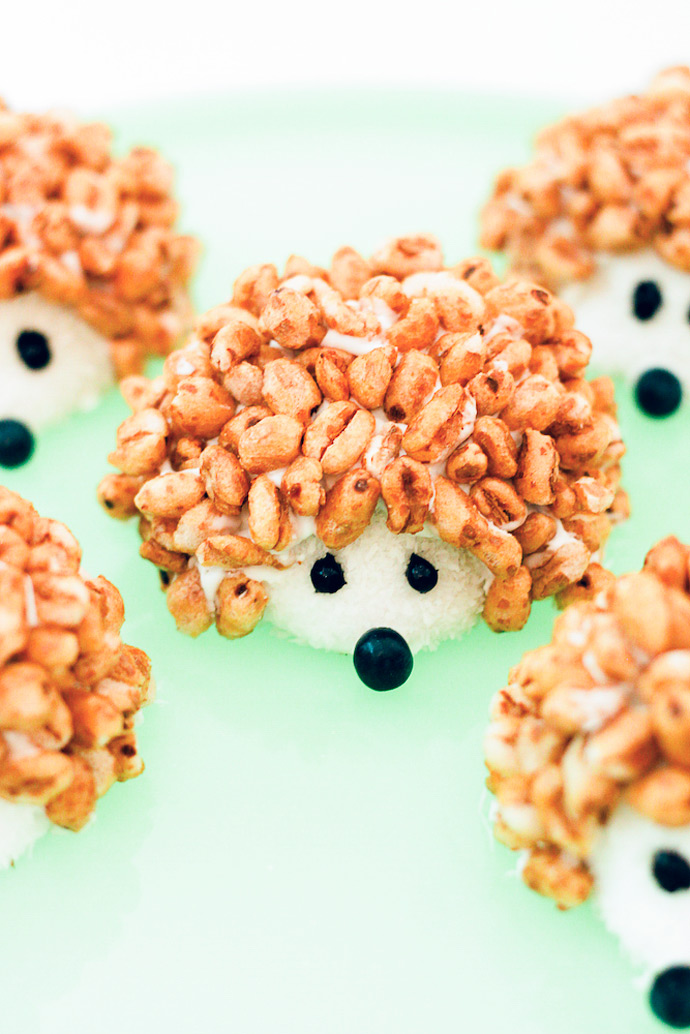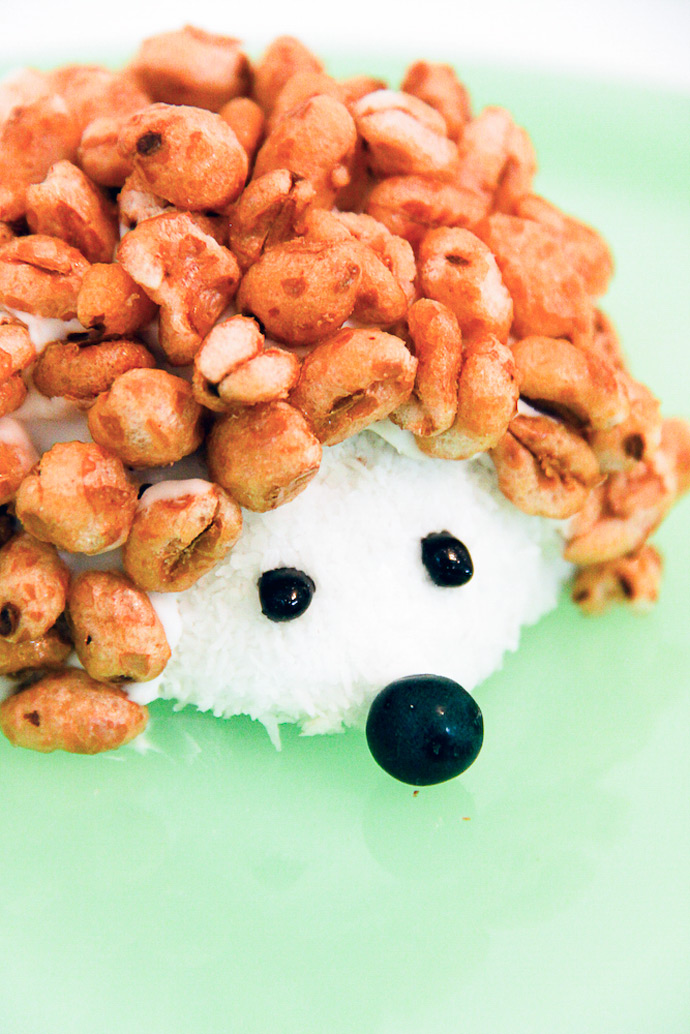 Now you have a treat that is almost too cute to eat!