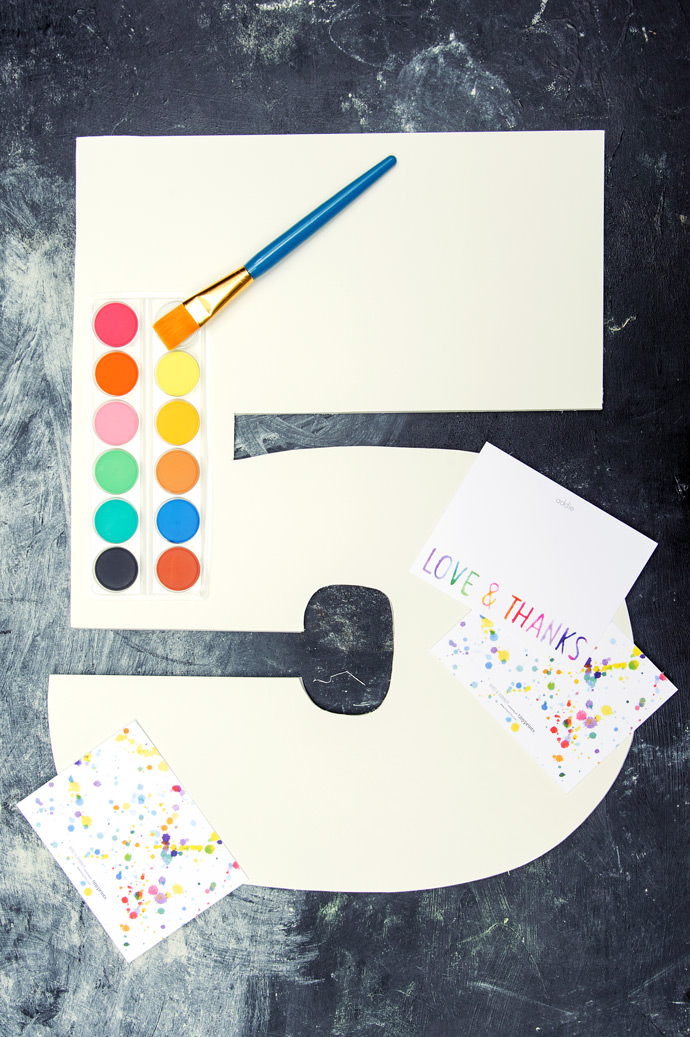 Our family is big on making lists of all the tiny reasons we have to celebrate from day to day. As we hit the "dog days" of summer, the kids started looking a little sluggish so we decided to break out some cute stationery and watercolor sets to get them inspired. And voilà! Our 5 Reasons to Celebrate Summer was created.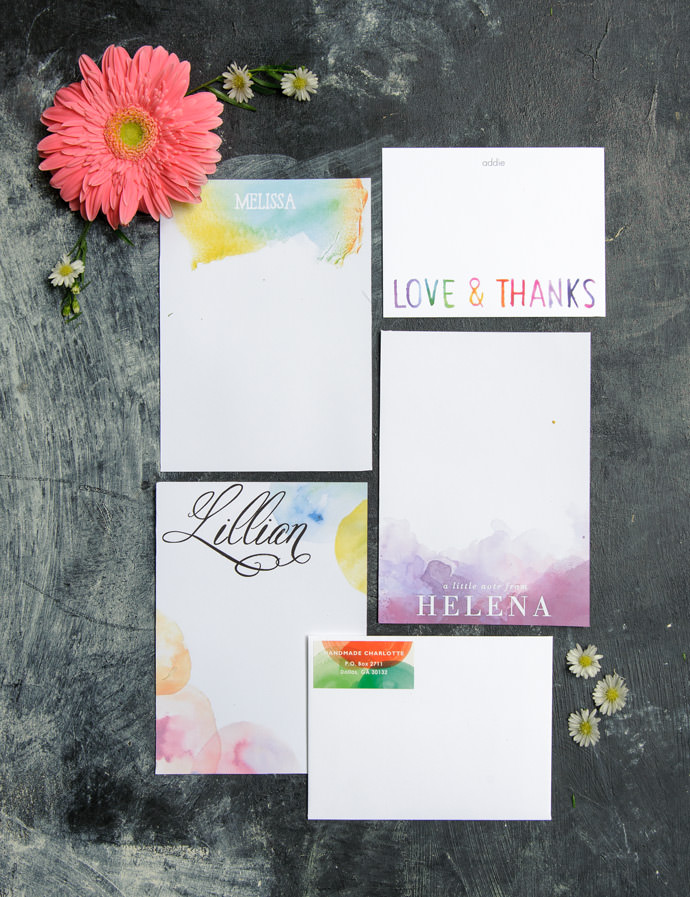 Nothing is more summery than watercolors! We were totally inspired by the dreamy colorscapes floating across the pages of this sweet Tiny Prints stationery.
DIY Jumbo Numbers Watercolor Printables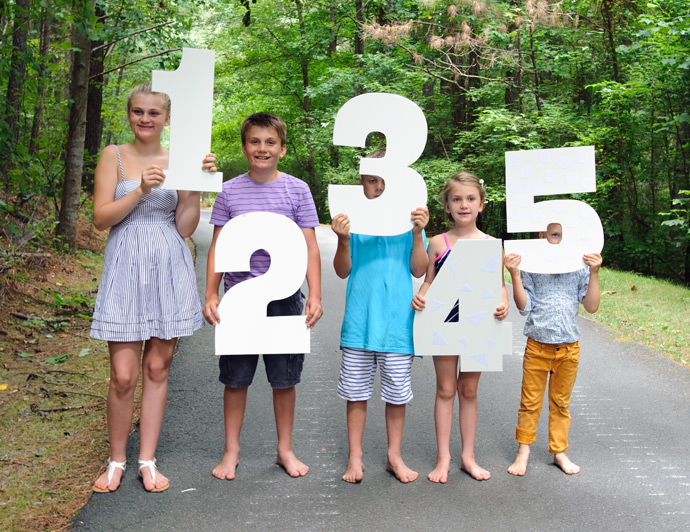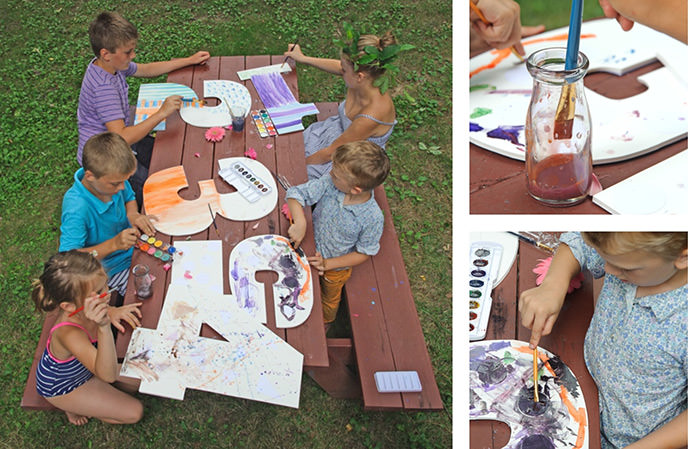 Clearly our kids are craft-obsessed. They really have no option. With just a few pieces of foam core and this super easy template (download here), we created these fun jumbo numbers for the kids to paint with watercolors.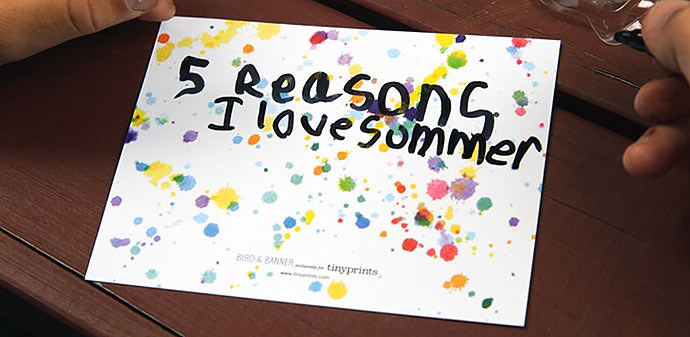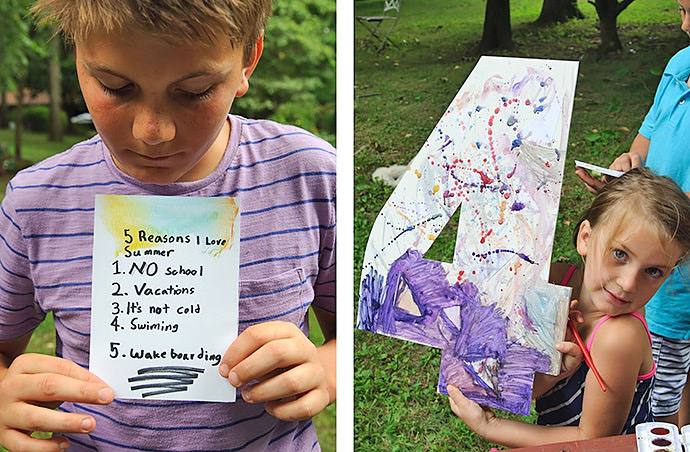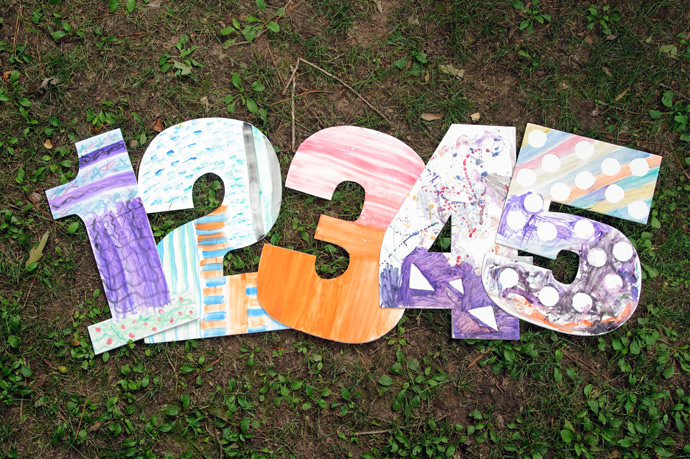 At the end of the day, each of our 5 kids had a blast creating something to hang in their room that will always remind them of summertime fun. It just goes to show that sometimes even the tiniest reasons to celebrate can turn into big ideas!
What You Need
Printable jumbo numbers template (download here)
(5) 22 in. x 28 in. foam core boards
Craft knife
Metal ruler
Glue stick
Spray mount adhesive
8.5 x 11 paper
Watercolor set
Brushes
Step 1
Download and print the Jumbo Numbers Printable. Use your glue stick to assemble the numbers.
Step 2
Apply spray mount to the back of the number printable and lay it over the foam core smoothly.
Step 3
Use your craft knife and metal ruler to cut the numbers out of the foam core. Don't worry about matching the template perfectly. The lines of the template will not appear in the final product and it is those little quirks that will make your numbers look great!
Step 4
Bust out the watercolor sets, brushes and cups of water and let your kids have a blast decorating their very own number!

Check out the Tiny Prints stationery that inspired us!
This post is sponsored by Tiny Prints, where every choice is a stylish choice.