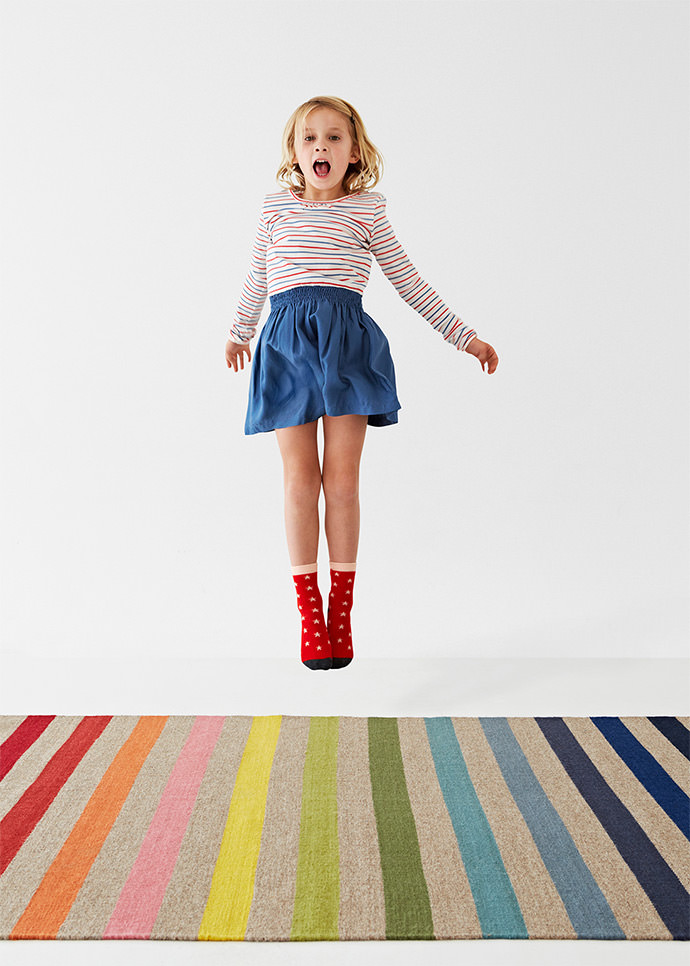 Okay, admittedly Summer is coming to an end in the northern hemisphere (did we actually have one?) and our kids will soon be going back to school, if they haven't already, but there's no need to feel down in the dumps. I'm not a lover of transitions, and I'm certainly not ready to embrace Fall, so I thought today would be the perfect opportunity for me to share a few brand new finds from the kids' design world.
If you're in need of some color and inspiration to tide you over till Autumn, check out this cheerful collection of fun, mood-lifting products, all guaranteed to cheer you up this September. Enjoy!
Bear Paper Storage Bag
Available for approx $16 from TellKiddo on Etsy
Yes, simple ideas are often the most effective! I may be middle-aged but I am smitten with these modern, minimal paper toy storage bags designed by Stockholm-based Maria Sabbah. Her limited-edition bear and beaver bags also come in neon pink. Check out her other Scandi prints and cards for nurseries and little ones' rooms. Cute!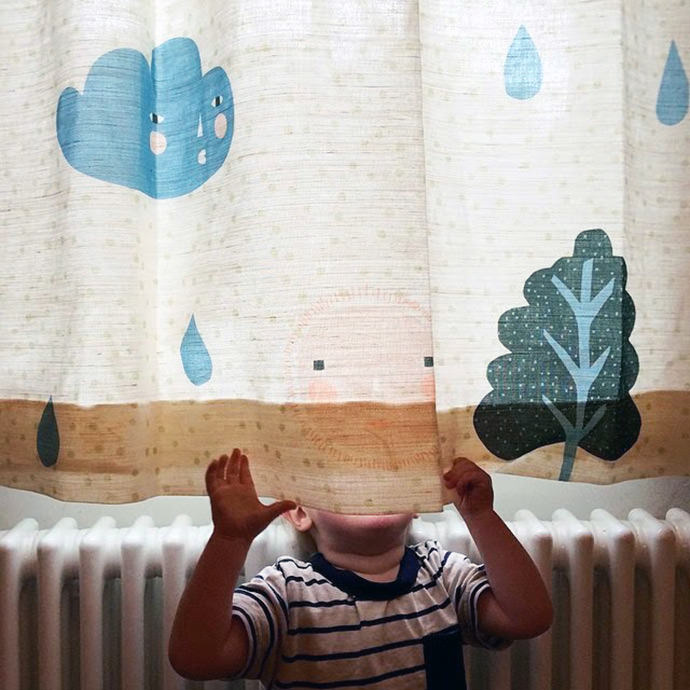 Moon Cloud Oyster Linen
Available for approx. $58 per meter from Donna Wilson
Scissors and sewing machines to the ready! In case you hadn't heard, Donna Wilson has just launched her first collection of fabric to encourage people to be creative and make things for their home. Sold by the meter and, as all of Donna's products, printed in the UK, this new range is quirky, playful and fun!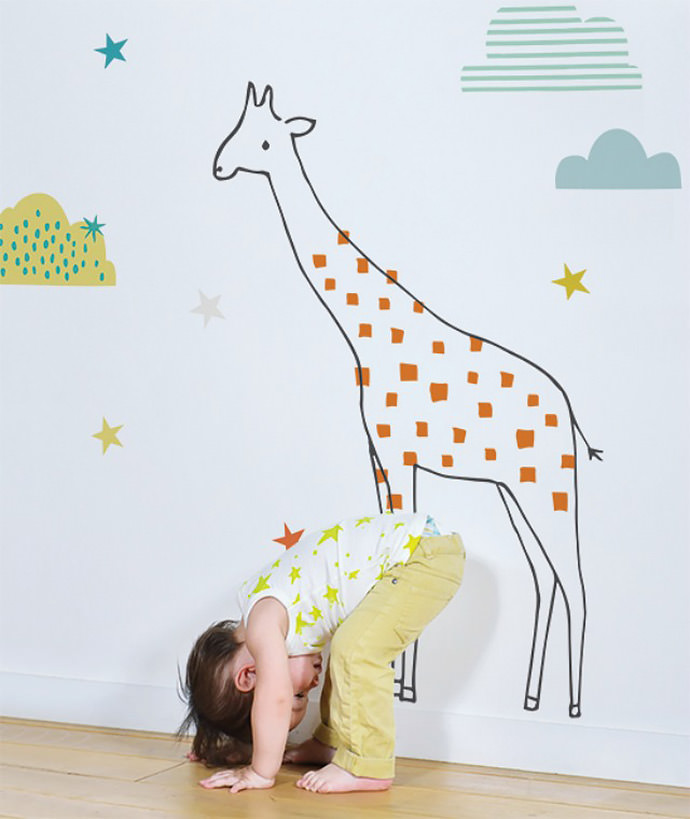 XL Giraffe Wall Decal
Designed by Lizzie Mackay for Lilipinso (available September 2014)
Talking of illustrations, watch out for the 20+ new kids' deco themes launching on Lilipinso next week (2nd September). I love this webshop, offering an original selection of designs for children and babies' rooms. I've bookmarked several new items in their extensive online catalogue, and I'm super pleased to see UK favorite Lizzie Mackay 's "Go Wild" range, including wallpaper, wall stickers and wall art.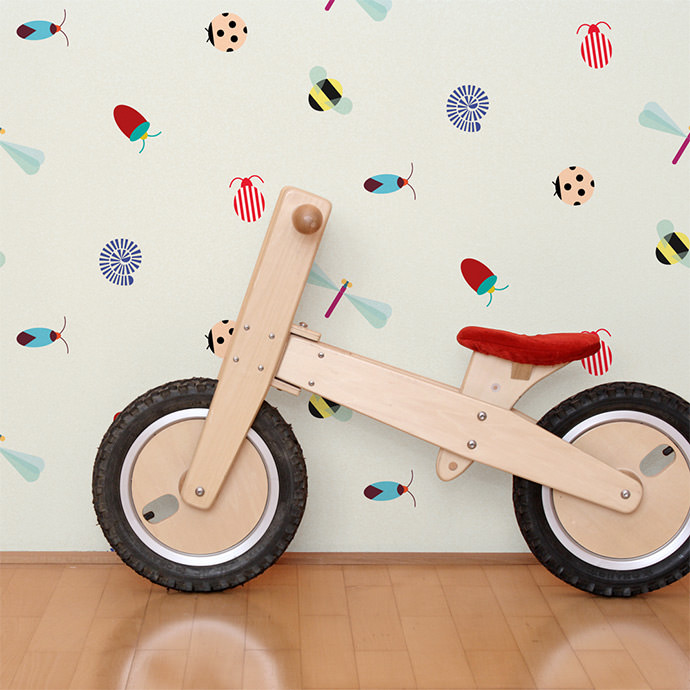 Bugs Wallpaper
Available for approx. $248 per 10m roll from All The Fruits
If you have any budding entomologists at home, I have a feeling they'll love this cool wallpaper from UK-based company All The Fruits. Modern, graphic and fun, this gender-neutral design would look striking in a nursery, bedroom or playspace. (via Little Big Bell).
New Rainbow and Cloud Stool/Storage Box
Coming soon from Sally Nencini
Last but not least, although not yet online, Sally Nencini is about to launch her stunning new rainbow and cloud designs presented at Dot to Dot London this Summer. She will be introducing her fun round knitted floor cushions and knitted stools/storage boxes made from recycled cardboard tubes (in two sizes), sometime next week, so please keep your eyes peeled for those. Love!
Pictured at the top of this post: Handmade Butterfly Rug by Armadillo & Co – Seldom have I seen such an inspiring collection of handmade rugs for children. With names like "Confetti", "Pinwheel" and "Bunting" you know you're in for a treat. A big thank you to Bondville for pointing me in the direction of this excellent and very promising fairtrade company. Those Daisies are to die for!