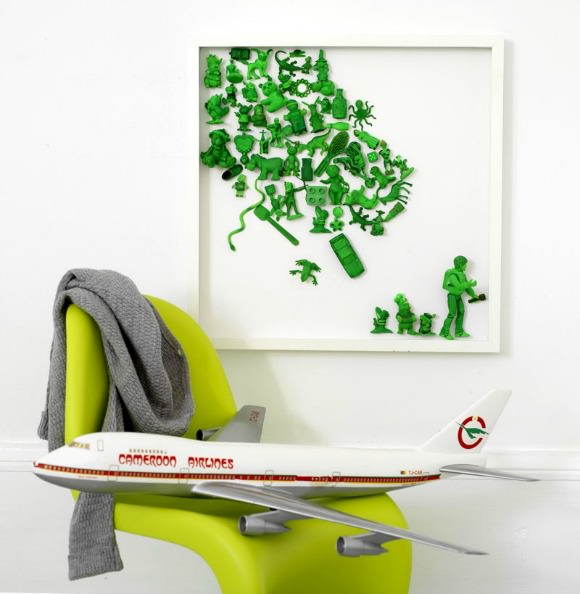 Inspire creativity this Christmas with these 6 inspiring, hands-on gifts for kids!
Creativity with a Capital C, that's one of the things I love about this time of year. Wherever you look people are decorating their homes, prettying up windows, and lighting up the town—it's quite magical, really.  And then, of course, there's the Christmas gifts— the exciting quest for the perfect present and equally special wrapping paper. That's fun!
My three children are all very artsy so I always have a wonderful time looking for gifts to encourage and develop their creativity. There are so many great ideas out there, I'd love to share a few recent finds with you today!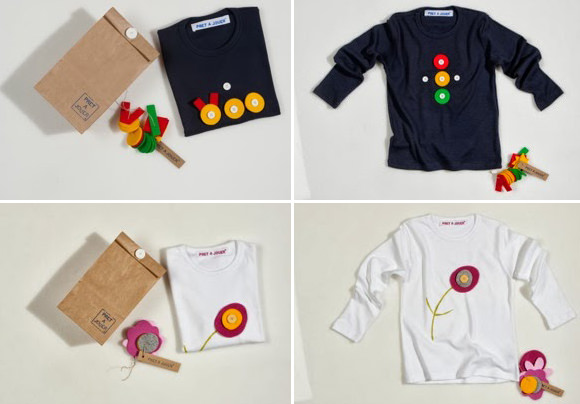 Creative T-Shirt Kits
available for $53 from Pret A Jouer
Kids' fashion can be inspiring! Italian company Pret A Jouer has come up with a smart range of tees that children can redesign themselves. They're 100 percent made in Italy with fair trade organic cotton and each kit contains a number of felt pieces, shapes, and buttons that your budding fashion designers can rearrange at will. Thanks Ta Ta Unconventional Design for pointing these out—I like these!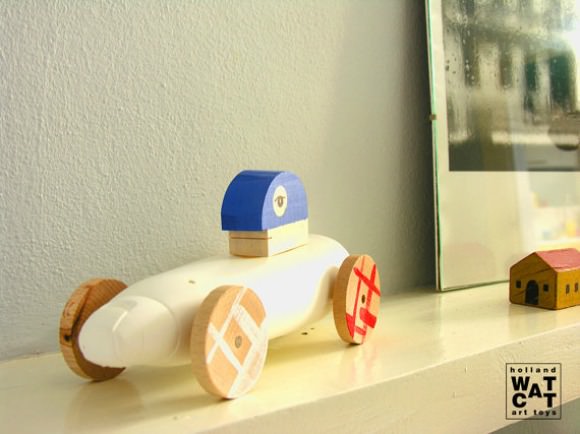 Mobile Lole Wooden Toy
available for $25 from Watermelon Cat Company on Etsy
The Watermelon Cat Company has done it again! If you look closely, you will see that this construction kit lacks the car body. Each set contains 2 axes, 4 wheels, and a driver's head—it's up to your children to find an empty plastic bottle, milk carton, or small cardboard box to form the car. An intelligent way to teach kids about recycling through play, reminiscent of Martine Camillieri's Recycled Bottle Trucks—love!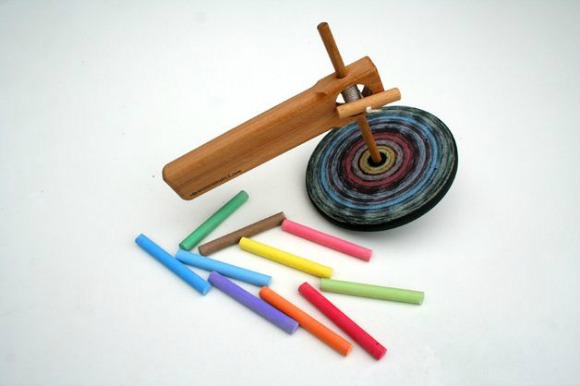 Chalkboard Spinning Top Art Set
available for $34 on Dawanda
I have to say, German company Wunderholz makes some pretty impressive toys. I've had my eye on its Tensegri set for a long time, and now I'm in love with this brilliant spinning top coated with chalkboard paint. Watch this short video to see the beautiful patterns and effects kids can create with colored chalks as the toy turns. It's super!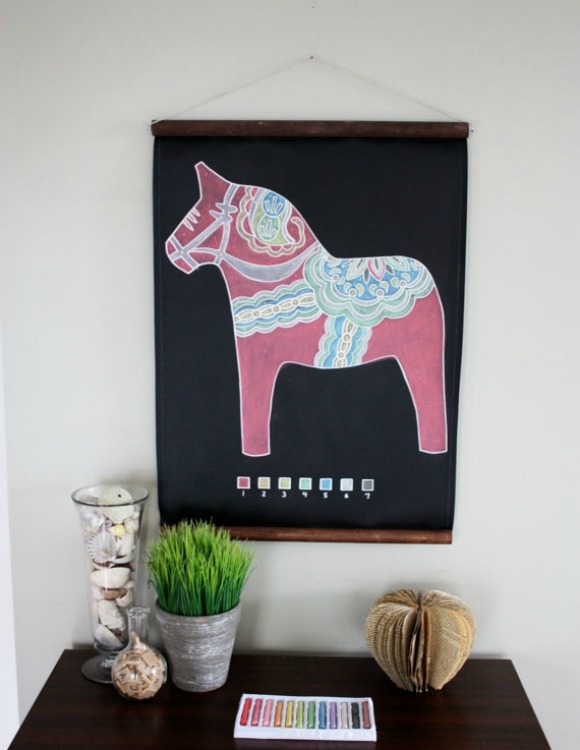 Chalk-By-Number Dala Horse
available for $65 from Dirtsa Studio on Etsy
Dala Horses are a classic favorite of young and old alike, aren't they? I can also remember loving my paint-by-number sets in the 70s, so Becky's modern reusable chalk-by-number idea is brilliant! It's a wall hanging that your kids will be proud to create, display, and wipe clean, over and over again.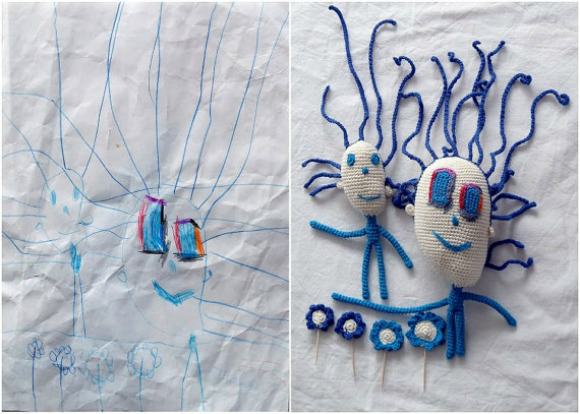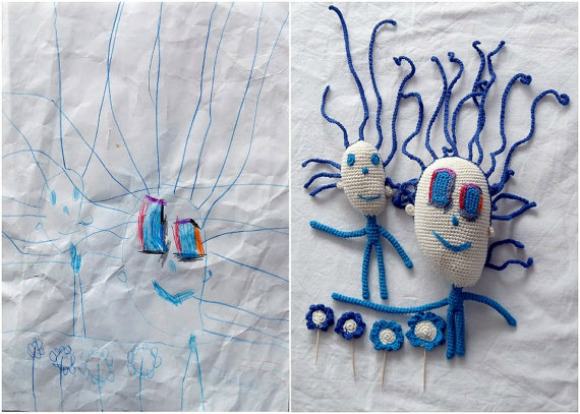 Crocheted Toys Inspired By Your Children's Drawings
available from $55 and upward at Yarn Ball Stories on Etsy
Admittedly, it's most probably too late to order these for this Christmas, but I still had to share these inspiring soft toys based on children's artwork. I've seen many other similar products on the market but never crocheted. Time to start saving those little masterpieces for next year or for a birthday present perhaps?
Pictured at the top of this post: I'll leave it up to you to explain to your children how their old plastic toys ended up in a frame with a fresh coat of paint on Christmas day … but what a clever way of upcycling all those much-loved playthings lying around at home! I bet even teens will love this DIY modern art for kids by Cirkus Blo.