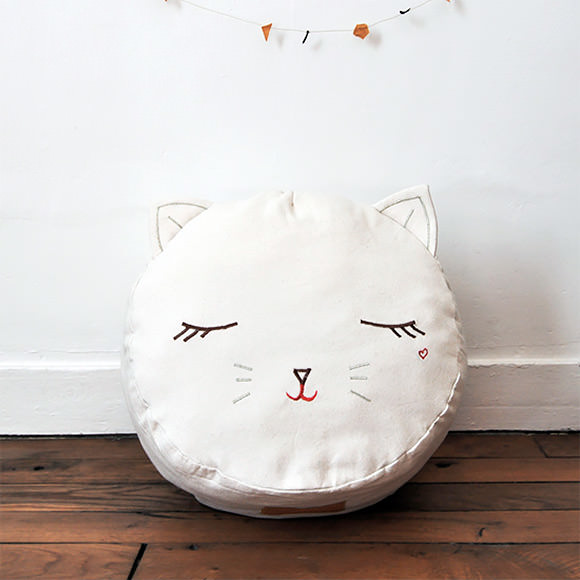 Maybe I'm just a big softy, but when it comes to buying presents for little ones at Christmas, I really don't think you can go wrong with cute gifts that add a happy vibe to the home. I guess it's part nostalgia, as my own children are growing up so fast, and of course, a reflection of my own love of "naïve" art and vintage-inspired design.
Cute doesn't have to mean mountains of plashes, though. Spend half an hour browsing Etsy or any other online marketplace and you'll be amazed by how many products make you smile. I've put together a small collection of current "feel-good" favorites, but admit that my list of sweet-faced, mood-brightening finds is happily rather long.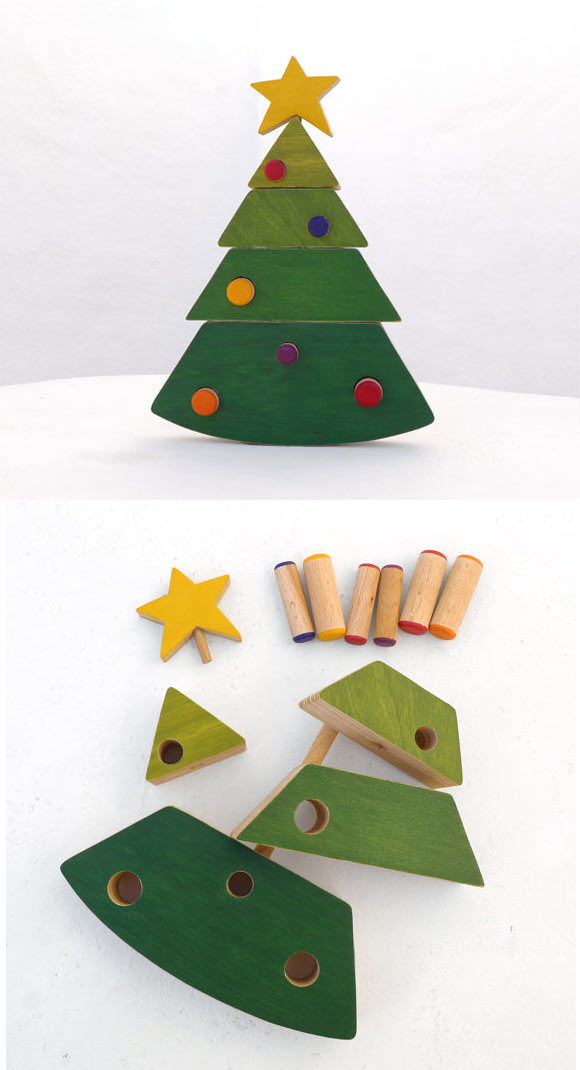 Wooden Stacking Christmas Tree Toy
Available for $45 from The Wandering Workshop on Etsy
I have seldom seen a Christmas puzzle as sweet as this! Yes, The Wandering Workshop has done it again. Hand crafted and hand painted on the Greek island of Ios, this cute, colorful tree toy swings to-and-fro once assembled. Eco-friendly and educational, it's perfect for play and display. I bet you'll be smitten with the snowman too!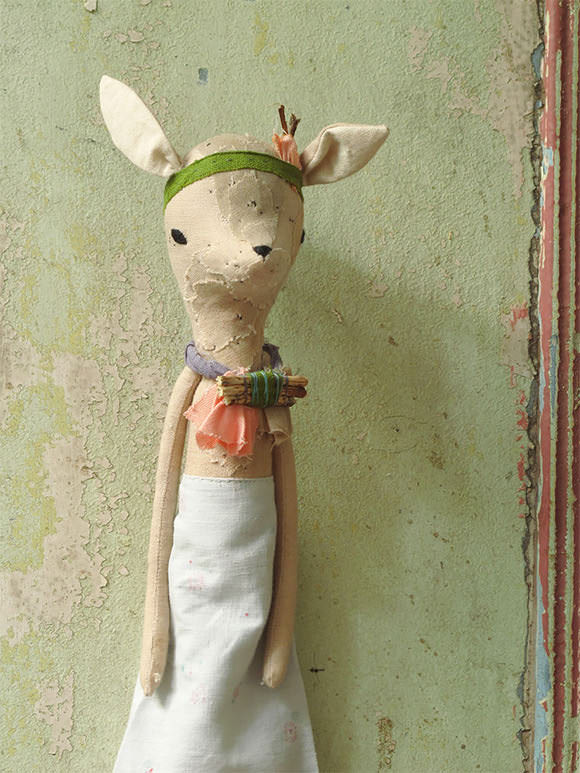 Petit Fawn Doll
Available for $261 from Les Petits Bohèmes
Abigail Brown has magical fingers; everything she makes is just divine. I have no idea how long it must take to create something as beautifully detailed and poetic as this fawn, but what a very special gift for a nursery, child's room, or a young loved one. I know I would be very happy to see this in my home.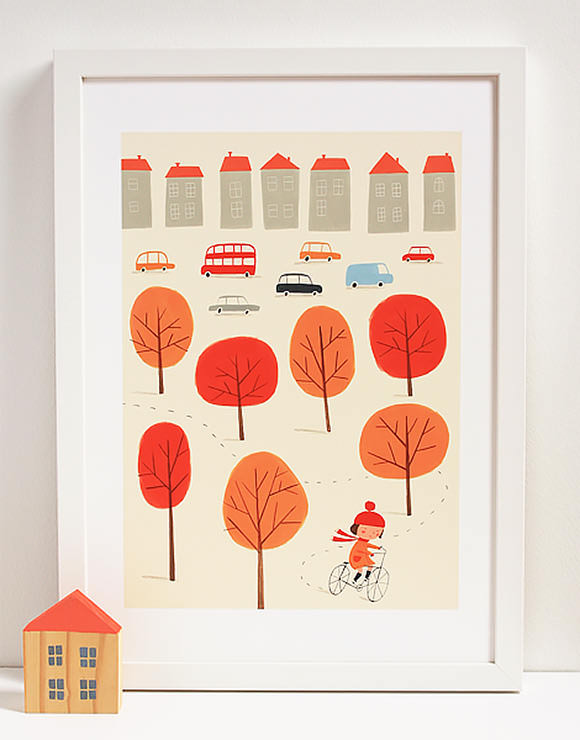 Bicycle Autumn Story Print
Available for $40 from Ekaterina Trukhan
If you are looking for some sweet artwork for a child's room, Ekaterina Trukhan has recently opened an online store that sells a selection of beautifully illustrated prints, notebooks, cards, and even a calendar. I love the uplifting, vintagey feel in her work and can see her style would be appealing to many adults too.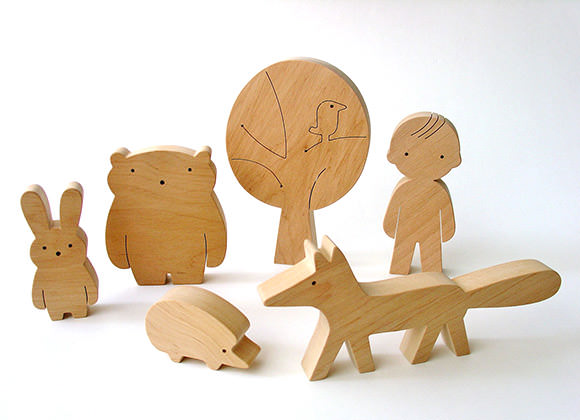 Woodland Animal Play Set
Available for $39 from Mielasiela on Etsy
I'm pleased to see this Lithuanian toymaker doing so well. After a couple of years in business, Mielasiela has added an impressive collection of organic wooden animal sets to its range, including this lovely seal and iceberg, which has to be one of the sweetest toys I have ever seen. Cute, timeless, and natural, it's a winner on all accounts!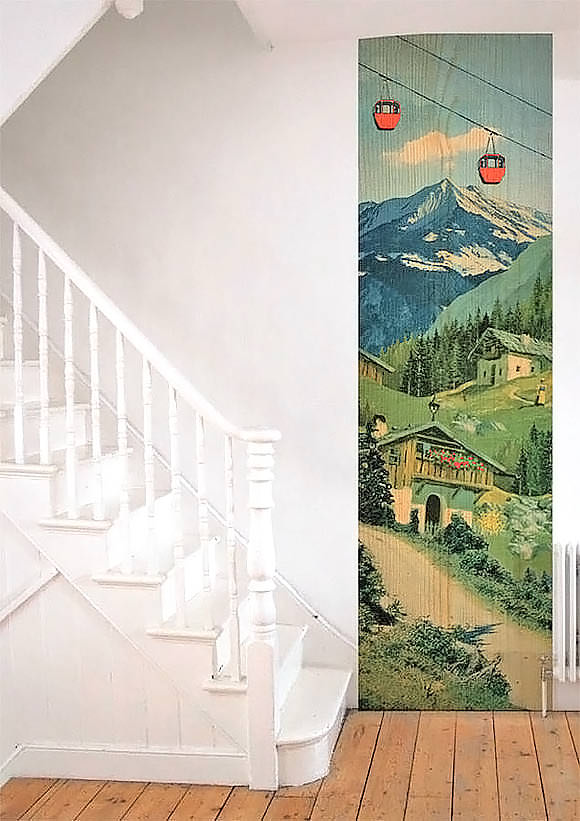 Mon Beau Pays Wallpaper Strip
Available for $163 from Madame Chalet
Another name to look out for! East London artist and designer Geneviève Closuit has developed an original range of artwork and home accessories inspired by the stunning landscapes and kitsch vintage culture of her native Switzerland. I love all her needlepoint cards, cute height charts, and this postcard-perfect wallpaper that should easily put a smile on your face—if not prompt a yodel or two!
Pictured at the top of this post: I love Bora Lee's beautiful handmade dolls, bibs, mobiles, and pillows. Definitely one to look out for, I'd say! This cute kitten pouf is available for $103 from Boramiri.