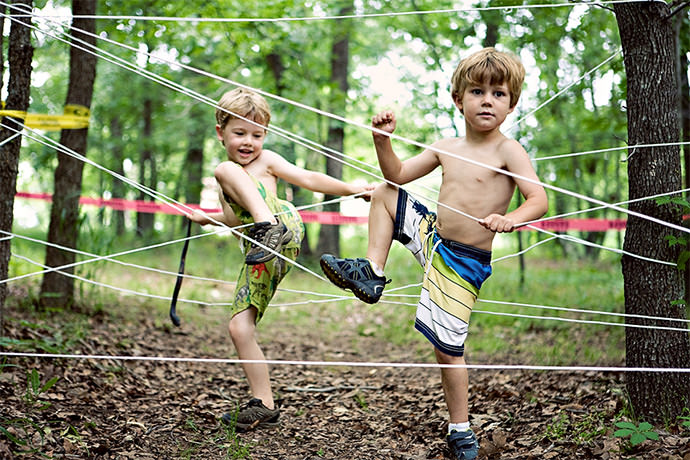 Summer Vacation is in full swing in neighborhoods everywhere! I'm wondering if other parents are feeling the burn already? My daughter wants to go everywhere and do everything at once, every single day. It's so hard for kids to get the concept of that endless summer feeling, isn't it?
Let's help them slow down and enjoy the season with some projects that will keep them happy in their own backyard. Backyard games, hideaways, and crafts are a sure way to keep everyone occupied – including the parents!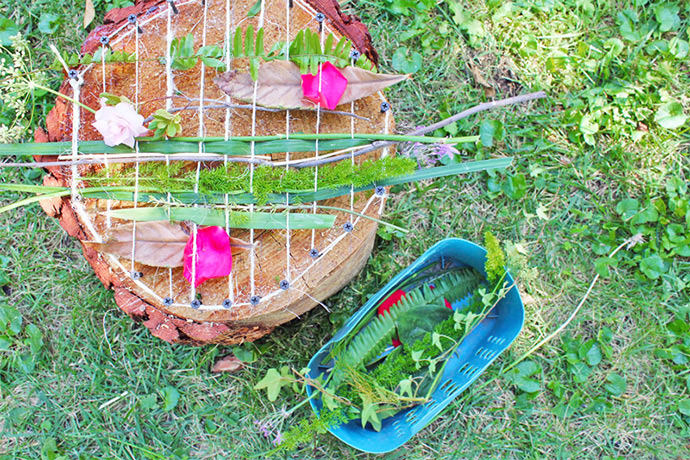 DIY Natural Loom
See the tutorial at Babble Dabble Do.
Get down and dirty with the ingredients of your yard with this project. What better way to slow kids down and smell the roses than to pick and use them in a loom?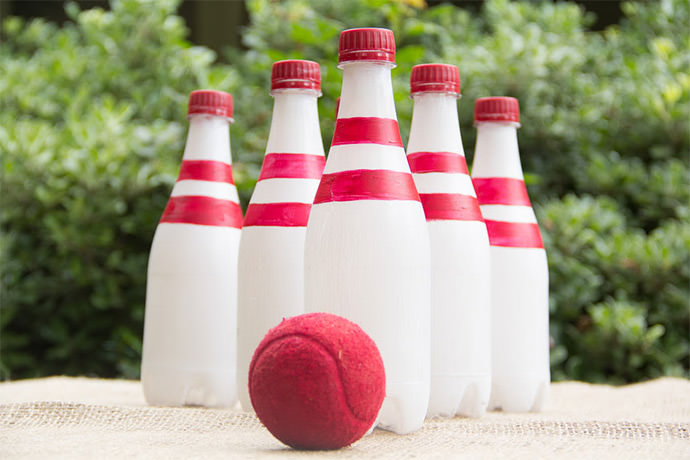 DIY Recycled Bottle Bowling
See the tutorial at MoonFrye.
This one will work best with a long driveway, sidewalk, or deck, but as long as you have the right "track", what a fun way to practice up on your bowling!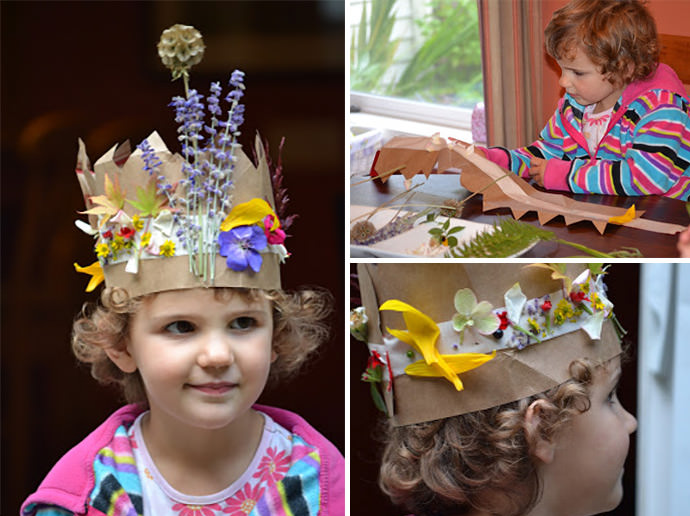 DIY Fairy Crowns
See the tutorial at Small Hands In The Big World.
Decorating a crown with leaves and flowers from your yard? This is the perfect craft for all the fairy lovers I know.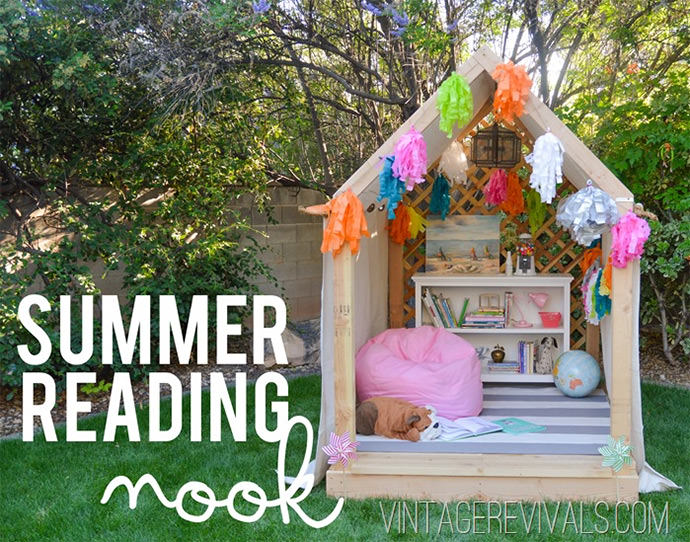 DIY Summer Reading Nook
See the tutorial at Vintage Revivals.
There is a corner of our deck that deserves this hideaway. If we could find a free weekend to build it, I think I'd use it as much as my daughter!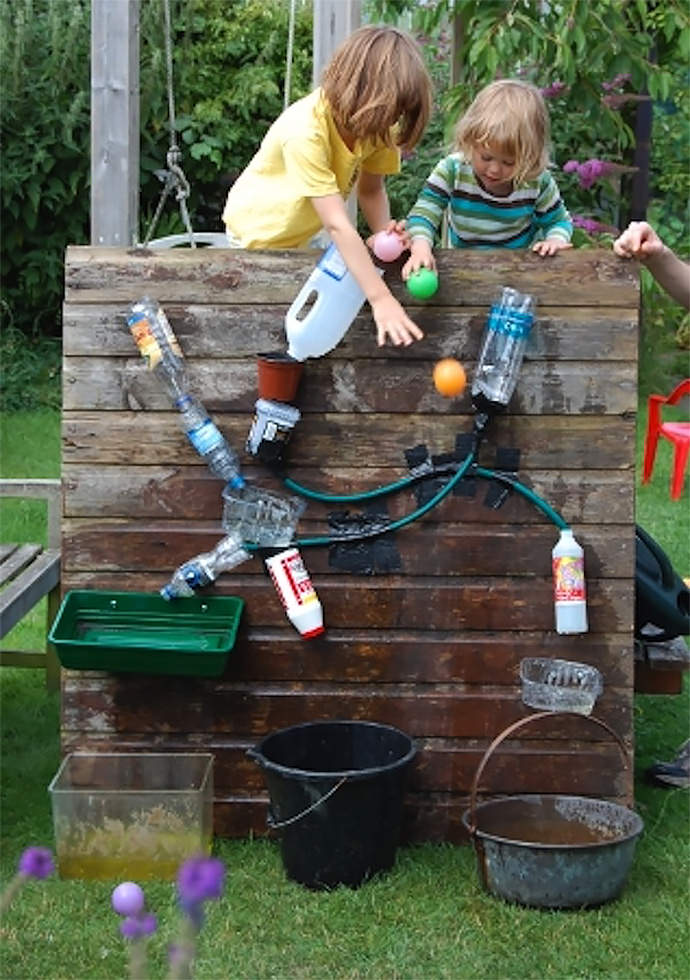 DIY Waterfall Water Wall
See the tutorial at Playing by the Book.
This water wall may be better – and more fun to make – than a trip to our local Children's Museum. Learning all that cause and effect makes it feel almost educational too.
Pictured at the top of this post: DIY Mud Run Birthday Party, see more images at Ashley Ann Photography.