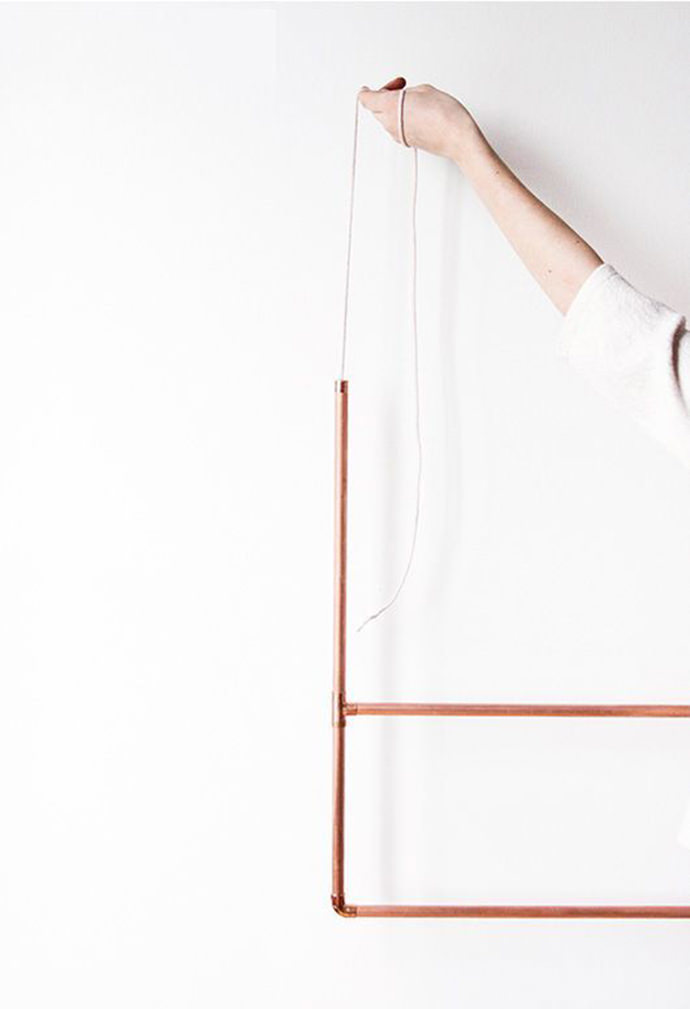 Looking for ways to update your home? I know I have felt the itch the past couple of weeks. I think it's something to do with the colder weather: when we're stuck inside our homes more, we're bound to notice the things that bother us more quickly. I want to rearrange and upgrade all kinds of random things!
Luckily, I can satisfy both my home decorating urges and my itchy crafty fingers with these projects. I've always loved the warmer tones of copper – and these crafts will bring that rosey glow into all kinds of areas of your home. I wish had space for that copper ladder – it's my favorite!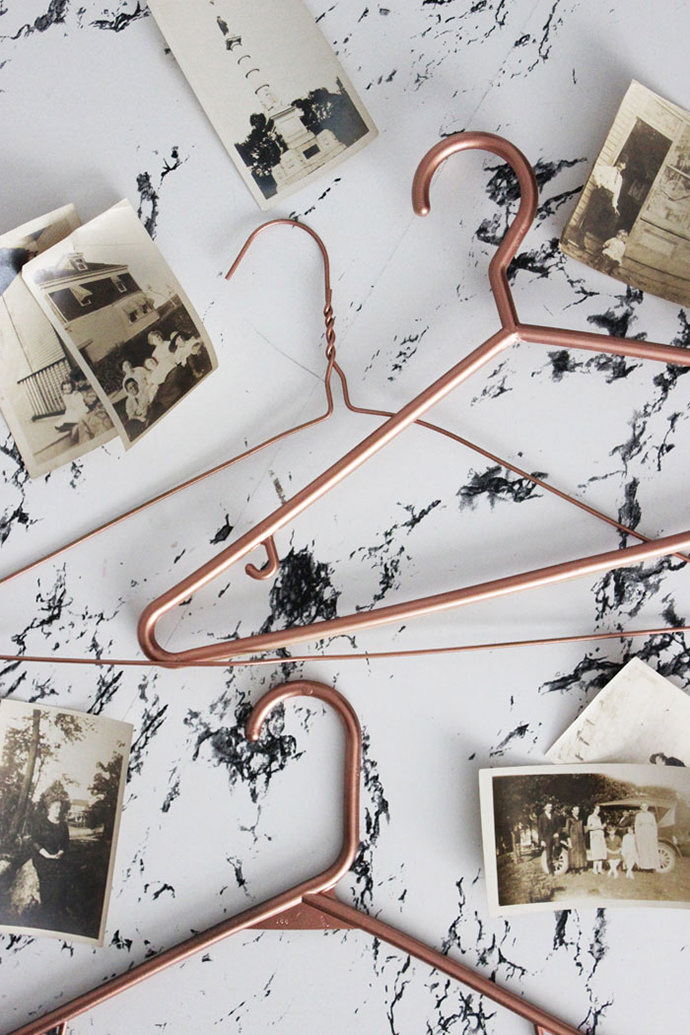 Copper Hangers
Tutorial via Poppytalk
I always hate the look of mismatched hangers in a closet – we switched ours out to match a couple of years ago and I've never regretted it! This DIY is much easier – and it will match that copper clothing rack too!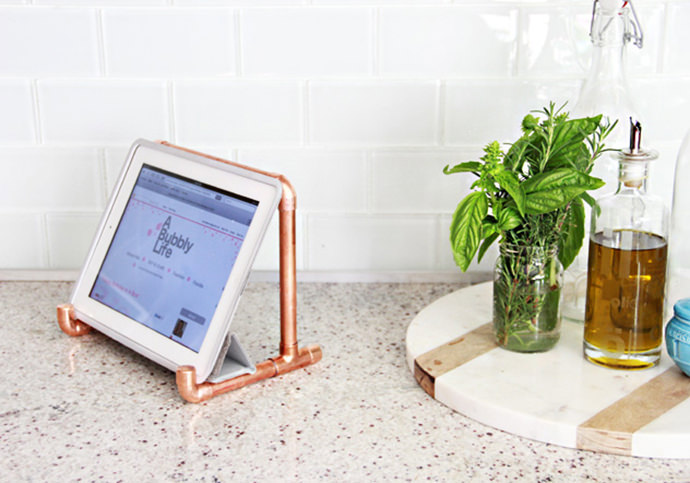 Copper iPad Stand
Tutorial via A Bubbly Life
The more I cook with recipes stored on my iPad, the more I want a sturdy iPad stand like this one. It won't matter how much I spill on it either!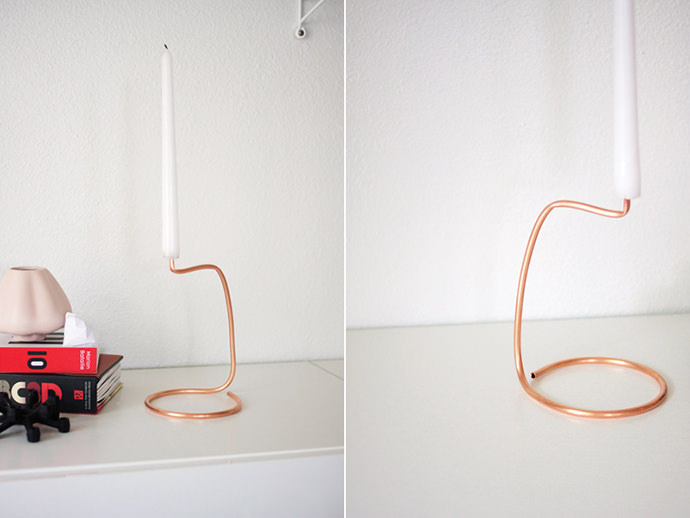 Copper Candle Holder
Tutorial via A Merry Mishap
I don't think you can get any easier than this one. The results are so minimalist cool I can hardly stand it. Let's make several, ok?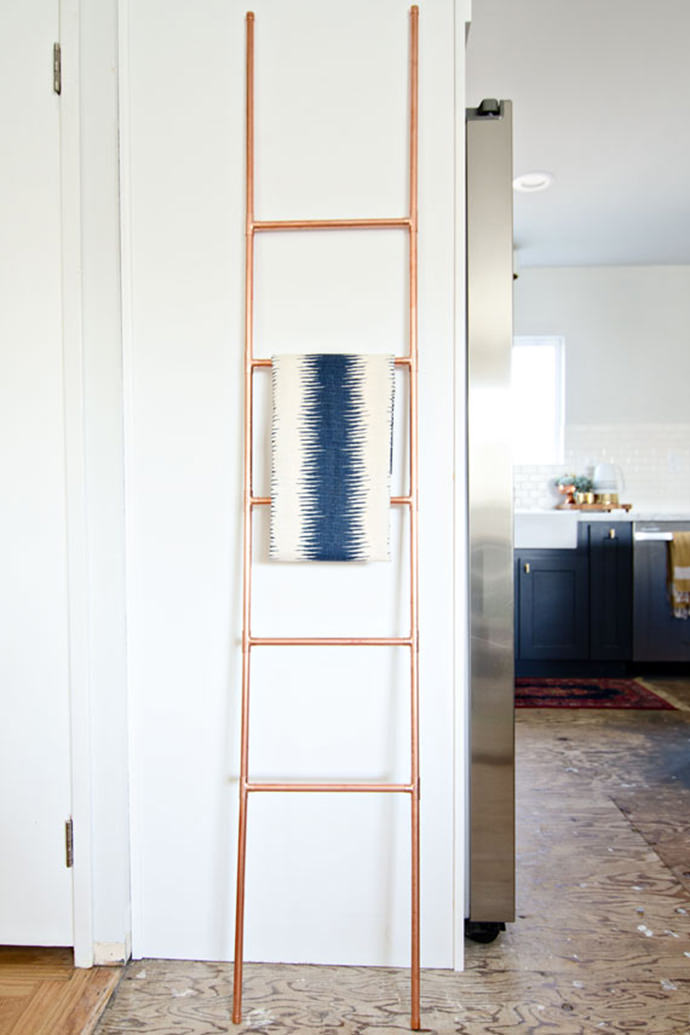 Copper Pipe Ladder
Tutorial via Brittany Makes
I've always loved the usefulness of a ladder propped in a room – we have so man blankets and it'd be a great way to store them without taking up space. This copper ladder has me itching to make my own!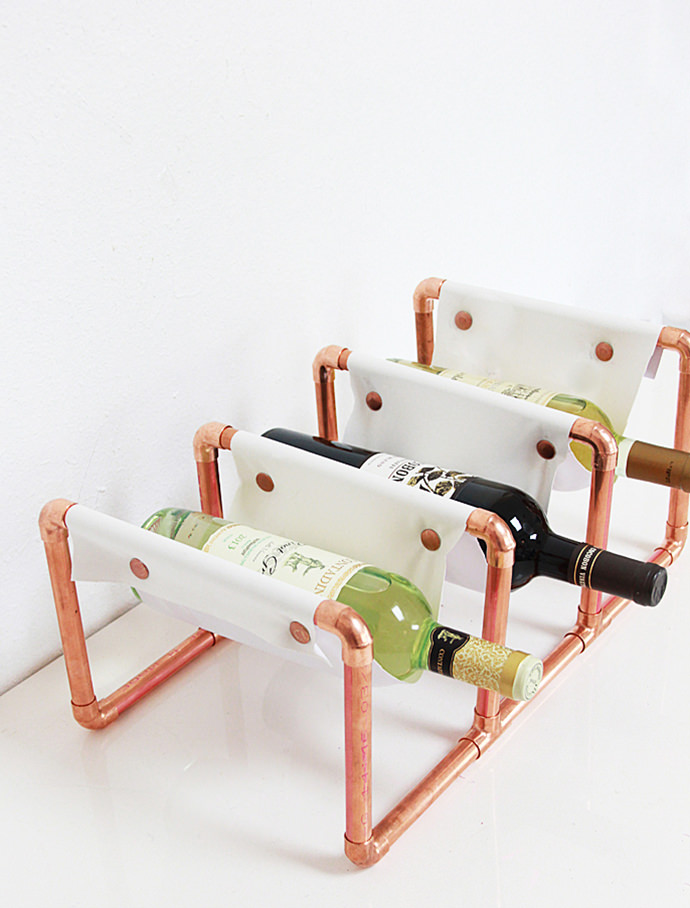 Copper and Leather Wine Holder
Tutorial via A Bubbly Life
Time to update your wine rack? Ours could definitely use some revamp love! I wonder if you could find a way to make a double decker version?
Pictured at the top of this post: Copper Clothing Rack, tutorial via SF Girl By Bay.