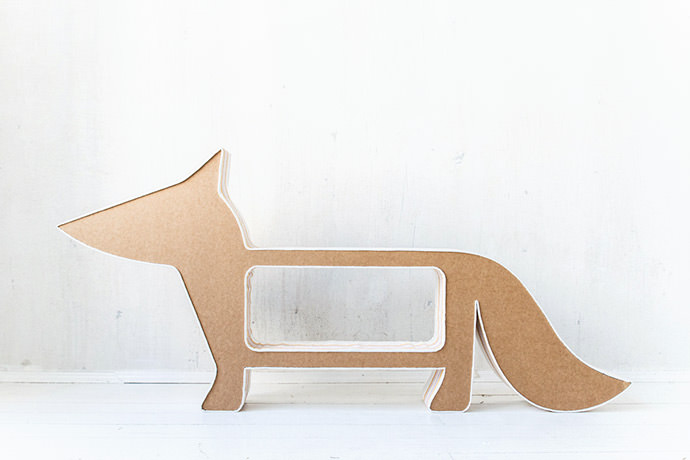 If you've been following me on Handmade Charlotte or my own blog for any length of time, you'll know how much I love eco-friendly kids' design. My father was a carpenter so I think I will always prefer wooden playthings and furniture, as well as products made from cardboard and paper. Three is a magic number, so they say!
A handful of brand new toy shops and interesting makers have come across my radar recently and as always I am inspired by their never-ending desire to experiment, create and surprise with these three simple materials. I guess the secret is to remain a big kid at heart when you work in the children's industry. No rules, no boundaries, just oodles of imagination, a fabulous amount of talent, and a pinch of fairy dust for good measure.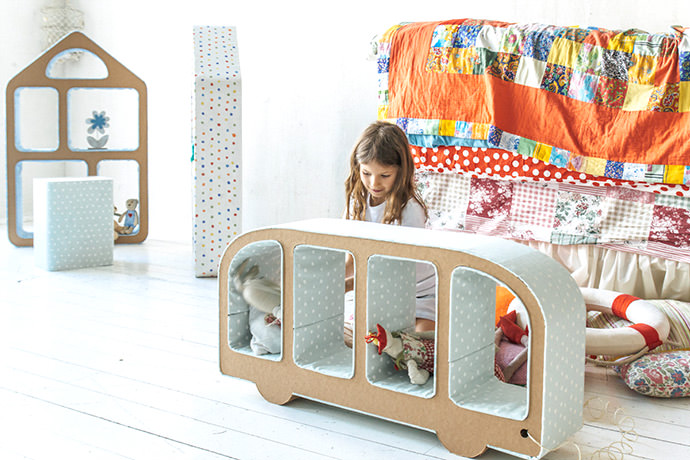 Bussy Cardboard Bookshelf
Available for $180 from Cardboard Friends.
Ready for a ride on the Bussy bookcase? Made from very sturdy cardboard and cotton, these bookcases were clearly designed for play and display. A fun addition to any child's space, doubling up as a bookcase, toy theatre (Dolly in particular) and even a slide. Both waterproof and versatile, Cardboard Friends are meant to last at least 5 years.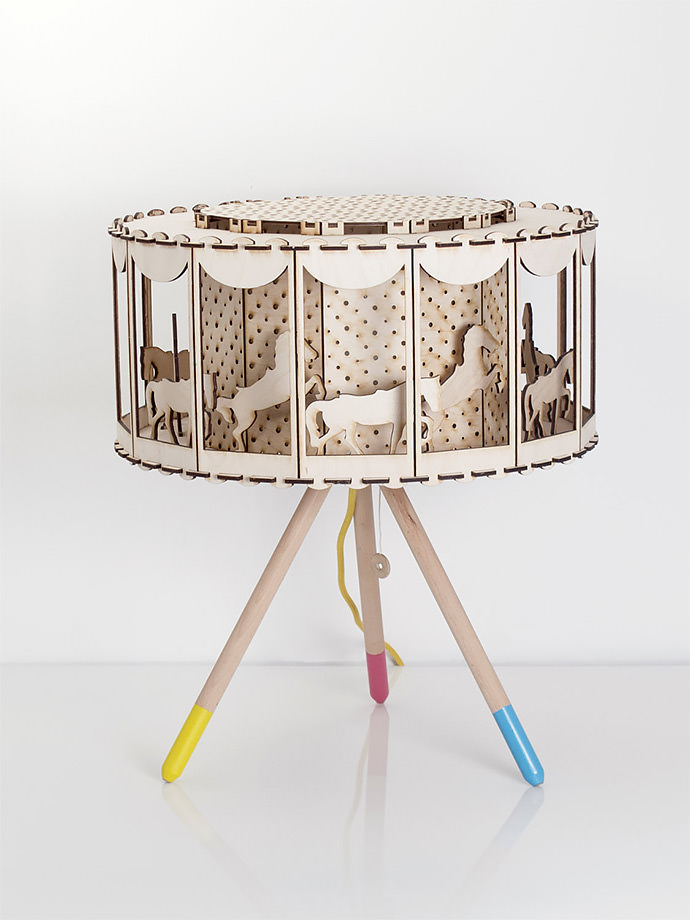 DIY Carousel Table Lamp
Available for $165 from Smagaprojektanci.
Oh the magic of carousels! After falling in love with this Polish brand's colorful wooden spinning tops, I am once again enamored with their beautiful laser-cut carousel lamp, so perfect for a child's room. Made from plywood and birch, this easy to assemble rotating table lamp can also be painted to fit in any modern décor. Love!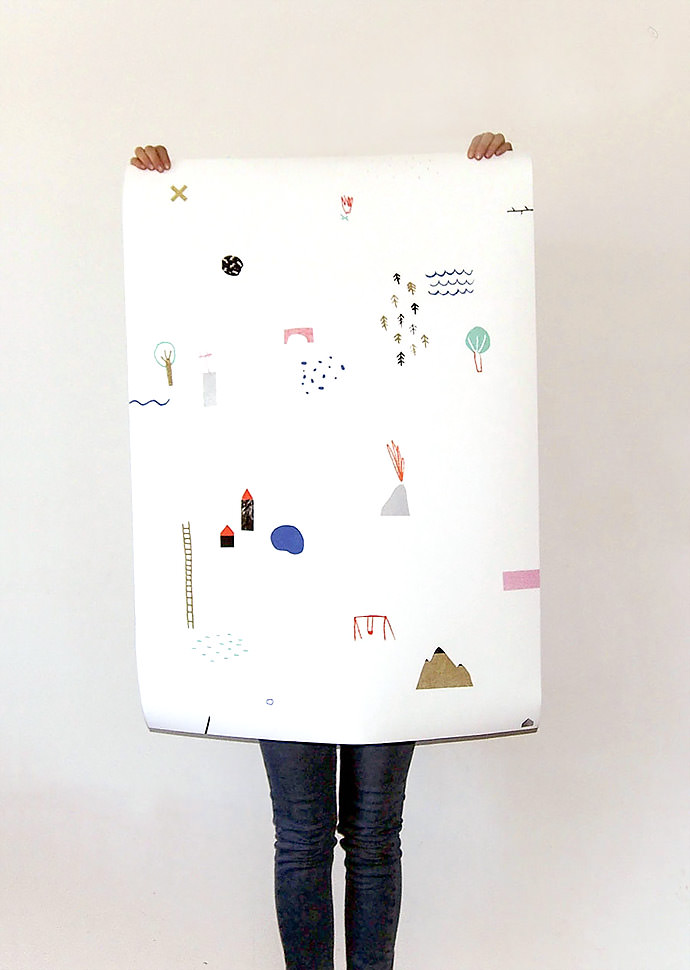 Doodle-Me Treasure Map Poster
Available for $16 from Agata Królak.
Pens and crayons at the ready! One of my all-time favorite illustrators Agata Królak has just released a limited-edition treasure map poster designed to be drawn on (70 x 100cm). I have a feeling that this doodle-me print will appeal to big and small alike. Be quick and send her an email via facebook her work is very popular! (via)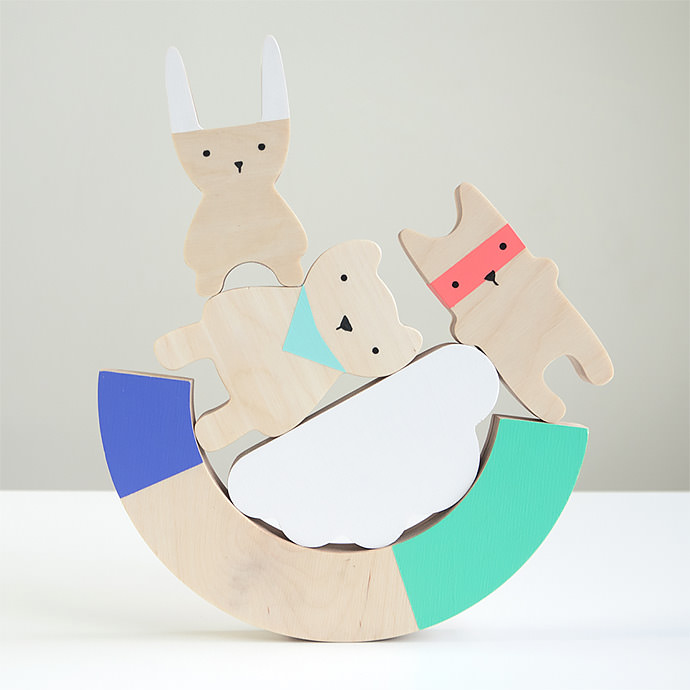 9-Piece Balancing Game
Available for $64 from Les Enfantillages.
Handmade Charlotte's Canadian readers are in for a treat! Les Enfantillages, a brand new online store, opened its virtual doors last week, and I love their promising collection of wooden toys. Handmade in the Montreal-based workshop Shed espace créatif by Geneviève Lugaz and her mother, these simple, aesthetically-pleasing playthings are tastefully decorated with water-based paints and beeswax. Please contact for international shipping (via).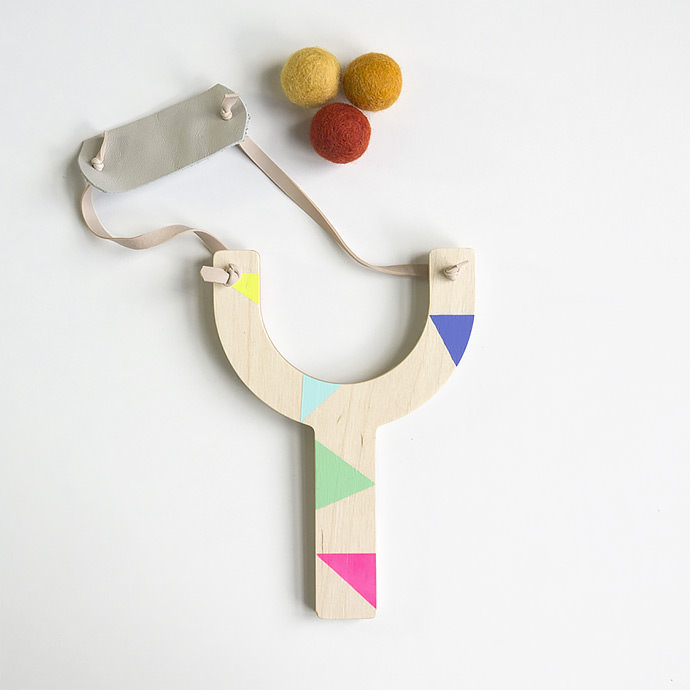 Pom Pom Slingshot
Available for $24 from Les Enfantillages.
Aren't these slingshots the best? Love!
Pictured at the top of this post: Foxy Cardboard Bookshelf, available for $240 from Cardboard Friends.