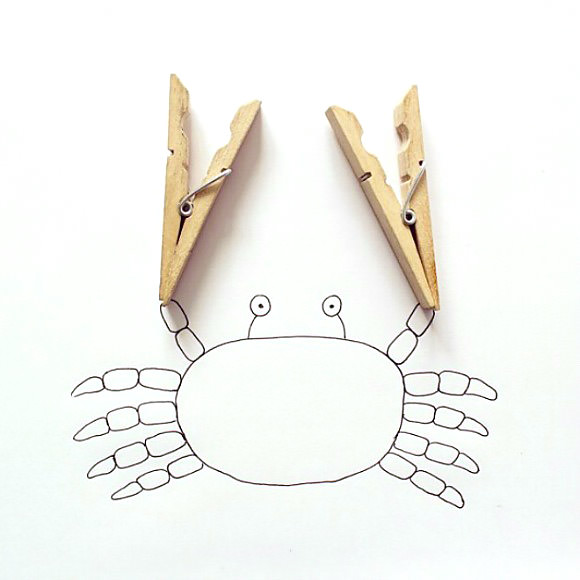 This collection of amazing handmade creatures, made entirely from recycled materials and found objects, is bound to inspire some DIY projects of your own.
Handmade is best! We hear it all the time, don't we? I tend to agree, mostly, but if I ever come across anything that's been crafted by hand and made from recycled or found objects, well, it ticks all my boxes for sure.
Toys from trash can be truly wonderful. If you're not convinced, treat yourself to a copy of Gilbert Legrand's Le Grand Show des Petites Choses, one of our favorite books at home, or browse Arvind Gupta's amazing website; it's chock-full of creative projects for you and your children to try.
I hope you'll be as equally inspired by my handmade creature finds today. Who knows, you may even have a go at making some of your own. Enjoy!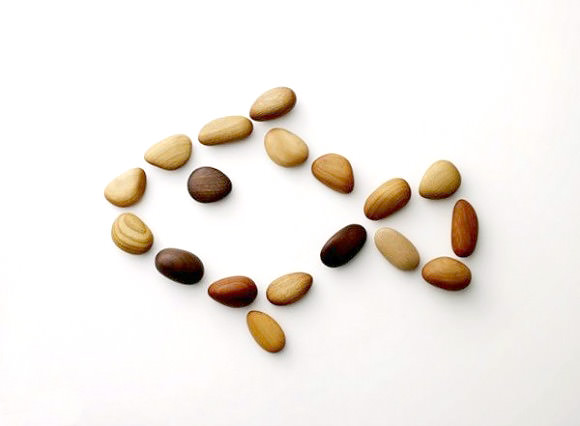 Wooden Stone Set
via Taku Satoh
Give children a handful of pebbles at the beach and they will soon be building sculptures or making drawings in the sand. If you can't get to the sea, Taku Satoh's wooden stone set (Kinioshi in Japanese), made from small wedges of different polished wood, inspires the same creativity indoors and out. This is a beautiful, tactile, philosophical toy for children and adults, initially designed to raise money for victims of the accident at Fukushima.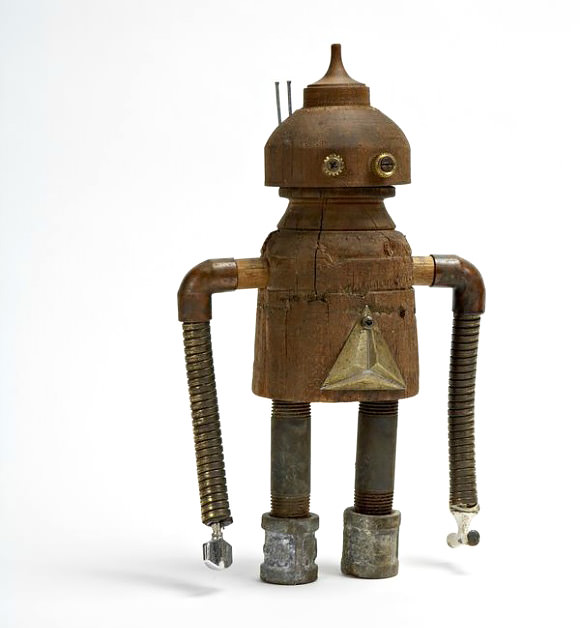 Robot Made From Found Objects
by Shawn Murenbeeld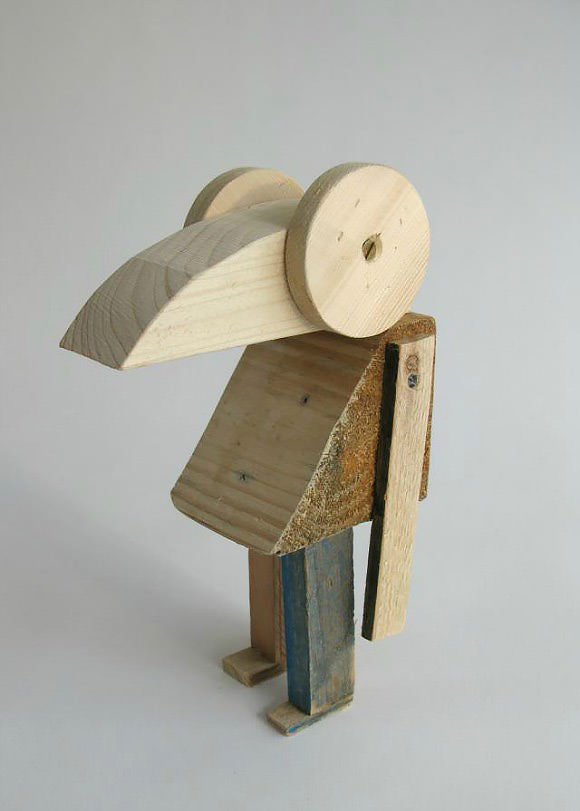 The Offcuts Handmade Creature
by StudioMama
Why not show your kids some examples of clever sculptures and fun creatures created by the likes of Shawn Murenbeeld and StudioMama then search the house, garage, and garden for interesting bits and pieces and have them create their own. Joel's kids had a fabulous time making things from nuts, bolts, and screws, and my own children love inventing constructions from old blocks of wood. You'll be surprised by what they come up with, I'm sure!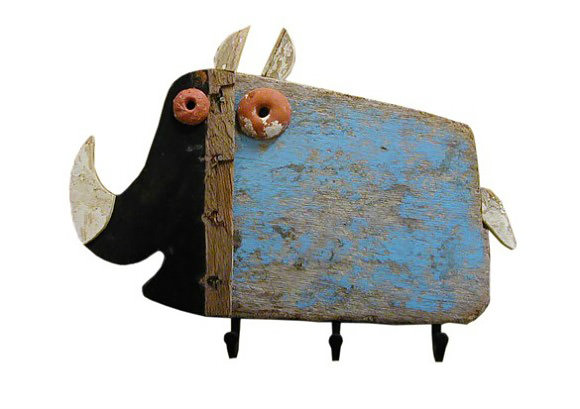 Handmade Animal Hanger
by Mook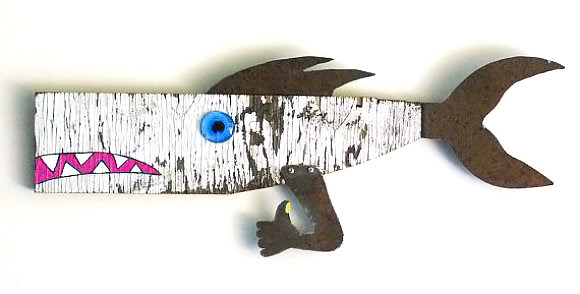 Driftwood Fish Art
by SwimminwitdaFishes on Etsy
It's easy to see how naive, recycled art can have its place in children's design. Artists such as Mook, who boasts an impressive catalogue of imaginary creatures crafted from found objects, and Alicucio, an Italian company, offer an interesting range of simple wooden toys. If you're looking for something unique and creative to decorate a child's room, I'm sure Swimminwitdafishes' funky recycled wall art will go down a treat.
Please share if you ever make anything yourself! I'd love to know!
Pictured at the top of this post: Cangrejo (Crab) by Javier Pérez aka Cintascotch on Instagram. You will love this artist's feed!