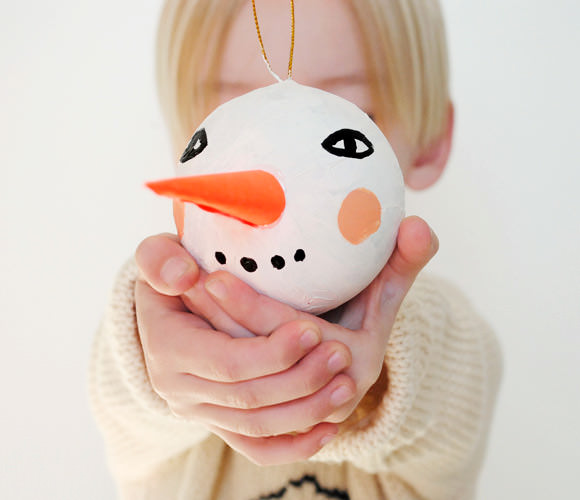 Start a tradition with your you kids this year and make your own ornaments—some to keep and some to give away as presents. Each Christmas you'll get to pull them out of the box and revisit that year with "remember when" stories. With these 5 super simple Christmas ornament tutorials, it's easy to get started!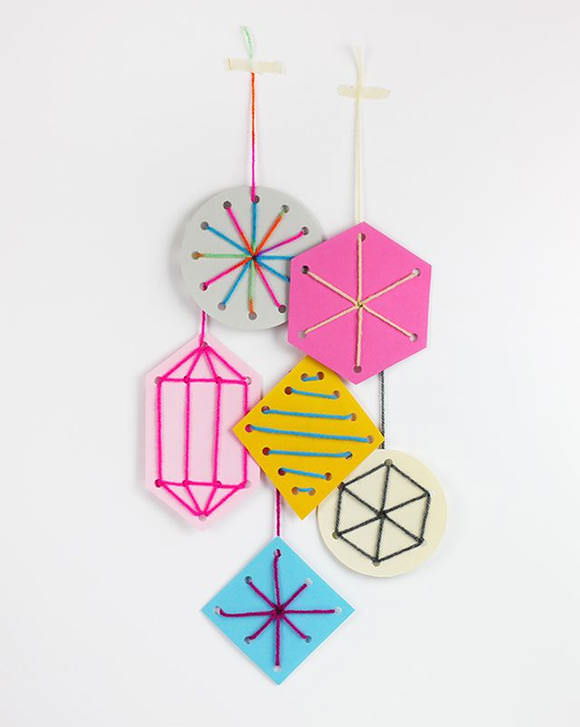 DIY Holiday Sewing Card Template Ornaments
visit mr printables for the tutorial
We love a DIY that incorporates needle and thread (or yarn) because it's so fun to watch kids hunker down and concentrate on weaving them in and out of a pattern, then seeing their faces light up when the design is revealed. These sewing cards from Mr. Printables would make a great project for your next holiday playdate, too!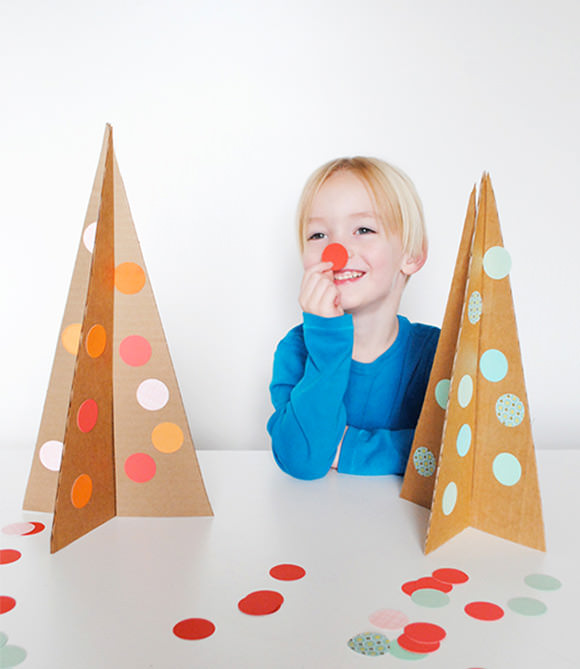 Easy DIY Cardboard Christmas Trees
visit julep for the tutorial
Kids can have their very own tree in every room with this cardboard Christmas tree—or let them bring one to the host of your next holiday party. You'll probably need to help with cutting the cardboard, but after that, they're on their own!
DIY LEGO Christmas Ornament
visit chris mcveigh for the tutorial
Create this super awesome Lego ornament by simply downloading the building guide and following it with your little builder. Illustrator and designer Chris Mcveigh includes lots of designs to choose from on his site.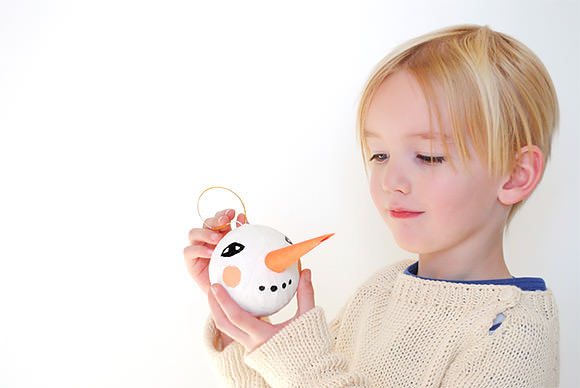 DIY Snowman Ornament
visit mer mag for the tutorial
Start with a pre-made papier mâché ball purchased from your local craft store or spend a little more time making your own. Either way, you end up with a fun and festive classic snowman ornament that kids of all ages will enjoy making.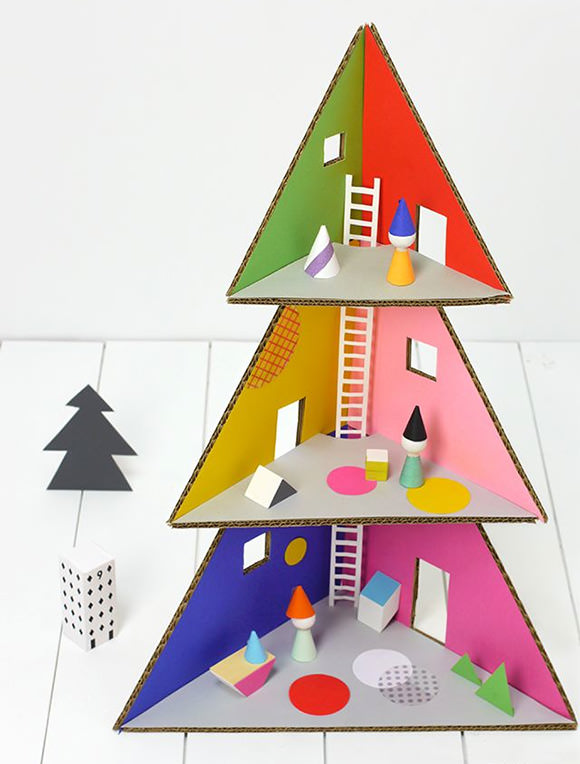 Christmas Tree Dollhouse
visit mr printables for the tutorial
What a fun project to do over several days after school. Kids will look forward to coming home, sipping some cocoa, while cutting and decorating this Christmas Tree dollhouse.