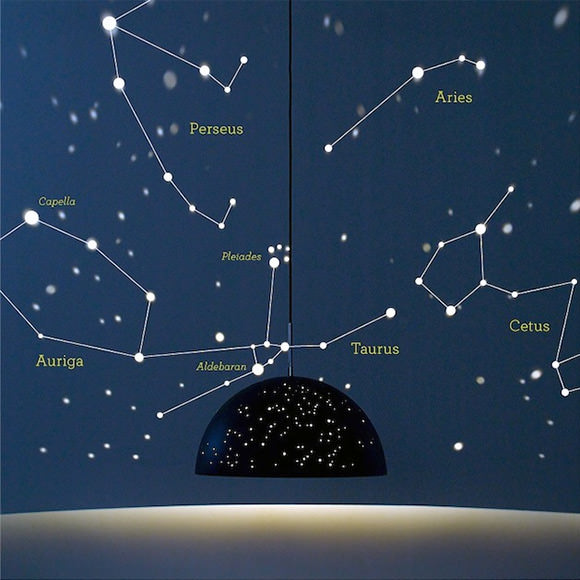 Tired of glow-in-the-dark constellation decals or star motifs on just about every item in your home? I get you, and so do some of the most creative designers in the children's world. Check out these 6 inspiring finds for astronomy lovers big and small.
Stargazing is one of the simplest, most enjoyable educational activities you can do with your kids. They are always fascinated by astronomy. I'm sure my children will never forget the first time they saw the moon through a telescope, it was truly magical!
Of course, it's not something most of us can do every night, so I thought I'd see what contemporary kids' designers have dreamed up to bring the celestial skies into our home.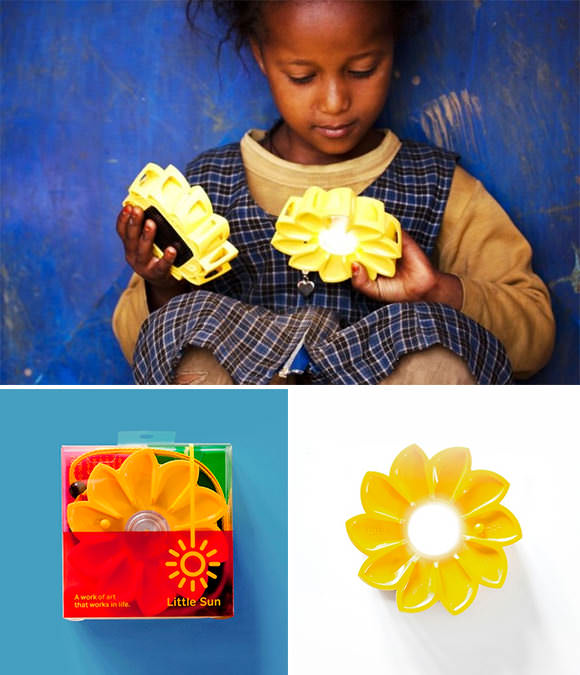 Little Sun Solar-Powered LED Lamp
Available for $27 from Little Sun
Let's start with the sun! Did you know that 1.6 billion people worldwide do not have access to the electrical grid? Developed by Olafur Eliasson and Frederik Ottesen, Little Sun is a clean, high-quality solar-powered lamp in the shape of a hand-sized sun. Kids will love carrying this around or hanging it on a wall, while their parents contribute to a social cause delivering light to people all over the world. Thanks, afilii!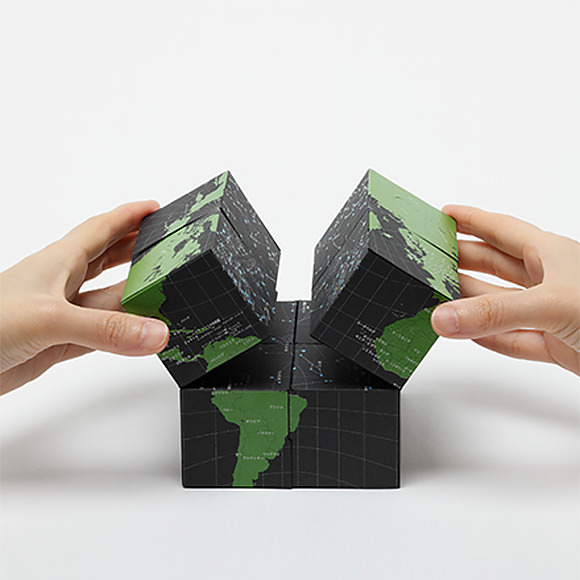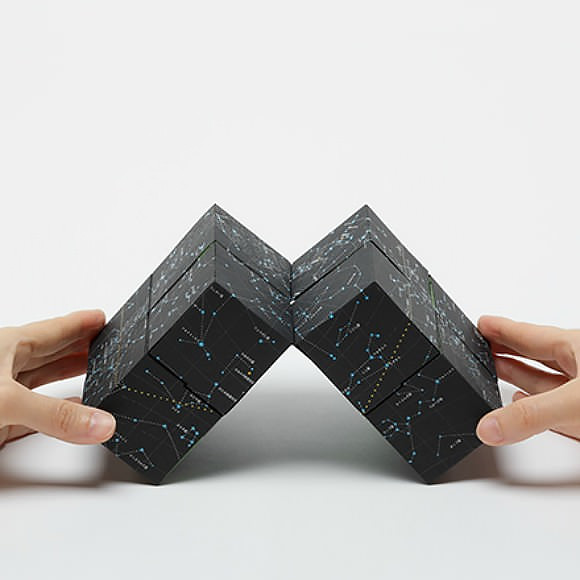 Earth & Sky Twistable Globe
Available for $60 from Geografia
The whole world in your hands! This cleverly designed reversible paper globe packs two faces of the world in one cube. It can be twisted to reveal a celestial globe and, like all Geografia products, is perfect for play and display (thanks, Petits petits tresors!)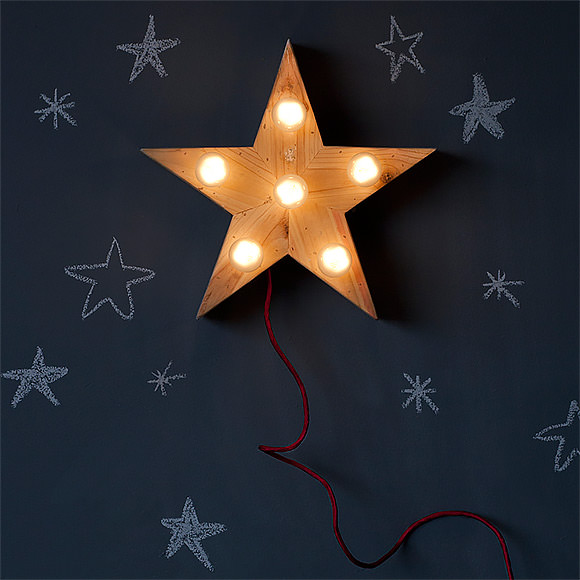 Mini Lena Star Lamp
Available for $216 from Xo-In My Room
There are stars and there are stars. Xo-In My Room's original Lena lamp would certainly look fantastic on a big feature wall but their new smaller version is perhaps more versatile and slightly less expensive. Made entirely by hand from reclaimed wood, this lamp would add a modern, playful touch to any budding astronomer's room.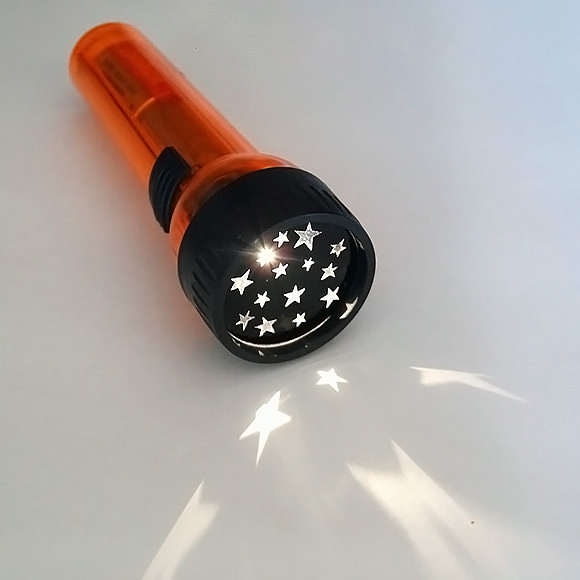 DIY Star Light Flashlight
via HappyHour Projects
Of course moms are the best designers! I bet kids have great fun with this easy DIY star lamp that would be magical at Halloween.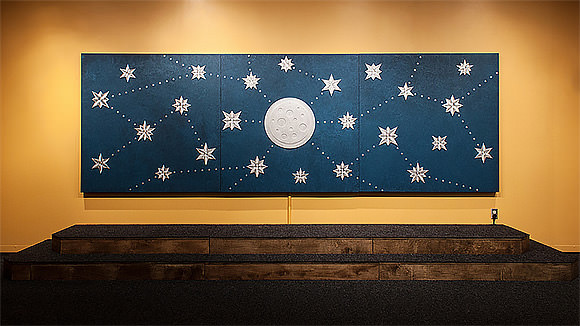 Reach Interactive Moon & Star Mural
via Scott Garner
Scott Garner's large-scale interactive mural and musical instrument created for the Children's Museum of Pittsburgh is out of this world. When users touch both the moon and the star (either alone or by holding hands with others) a tone is played.  You can watch his installation test video here (awesome!) and visit the mural until December 31.
Pictured at the top of this post: Amazing! Starry Light is a constellation lamp collection born from the collaboration between graphic designer Anna Farkas and interior designer Miklos Batisz. The lamps are handmade by skilled craftsmen in Budapest. When in use, the lamp projects a magnificent and exact view of the night sky on the walls. It can be customized to a given date, time, and geographical location. Available for $1,227 from Anagraphic.