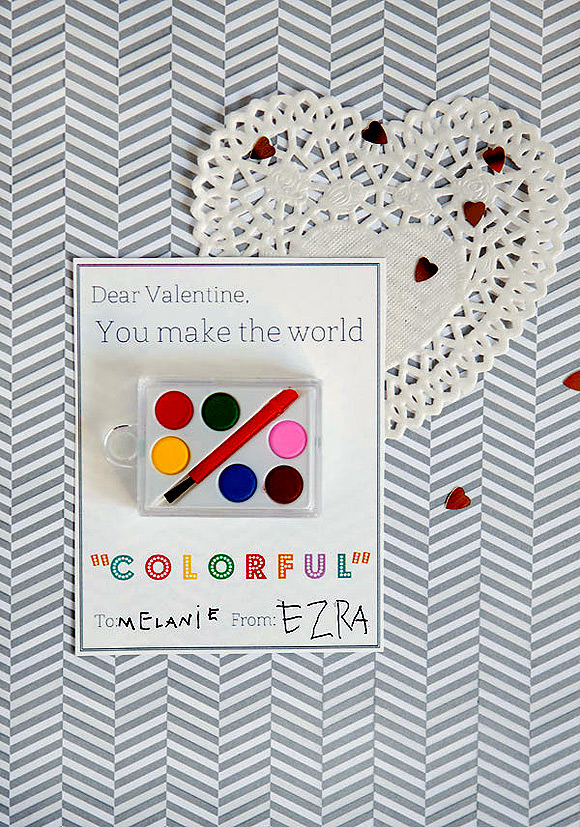 Have you thought about Valentine's Day cards for the kids yet? I love that my daughter's school has a rule about their Valentine's celebration: no candy. Plus, they actually suggest that the kids do something handmade to give to all of their school friends. But it can be a tall order for you to find the time and to keep kids' attention.
These projects all have a DIY element and feel very Valentine-festive. But the gifts are sugar-free, the crafts are relatively quick, and the results are simply stunning. You still have time to make these with your little whipper-snappers, just in time to spread some love.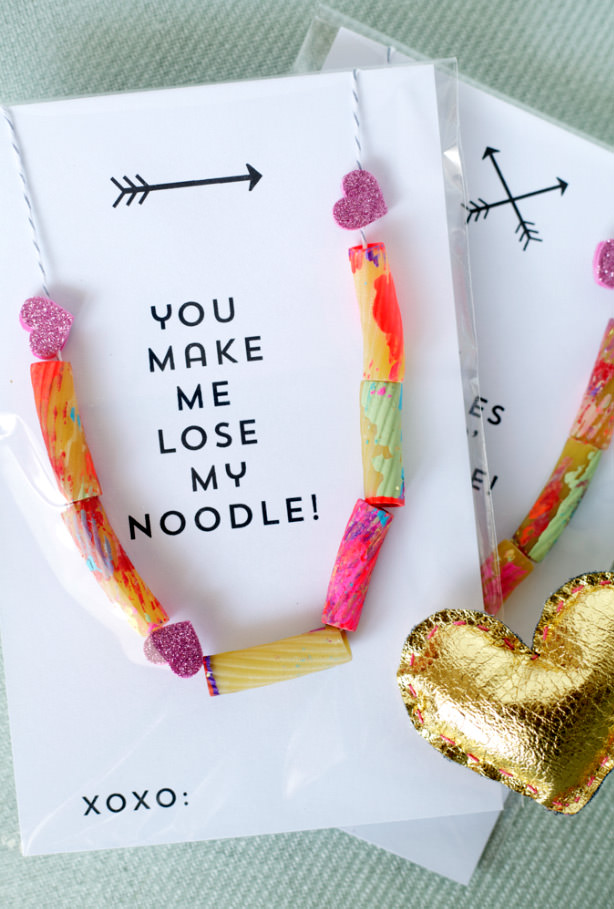 DIY Valentine's Day Noodle Necklace
visit The Alison Show for the tutorial
Even the littlest crafters can help make this necklace—and the results are so colorful and fun!
DIY Valentine's Day Love Tokens
visit Small for Big for the tutorial
My daughter and I made these together when she was 3 years old—it was impressive to see how much she could do on her own! Get out some heart cookie cutters, and you're on your way to making them too.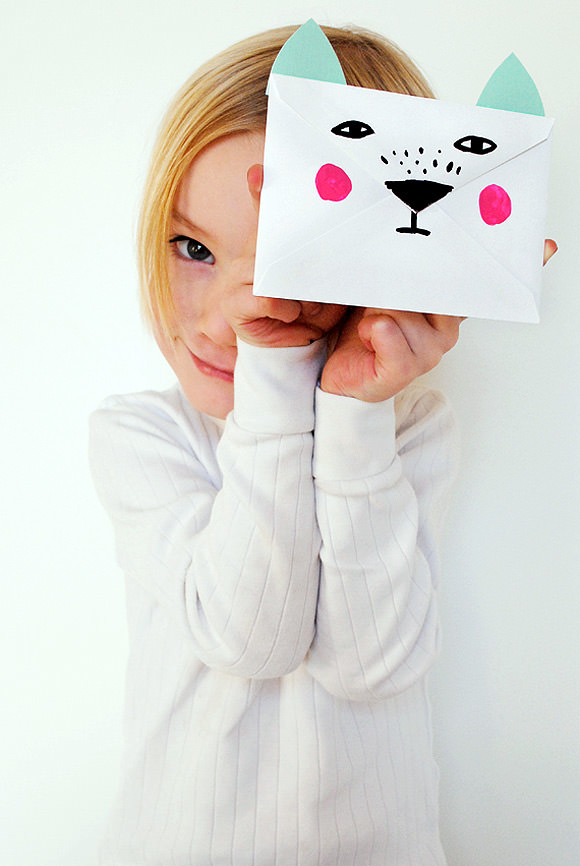 DIY Valentine's Day Animal Envelopes
visit Julep for the tutorial
This project is a little more involved than the others. It would be great for sending personal gifts to grandparents and family members.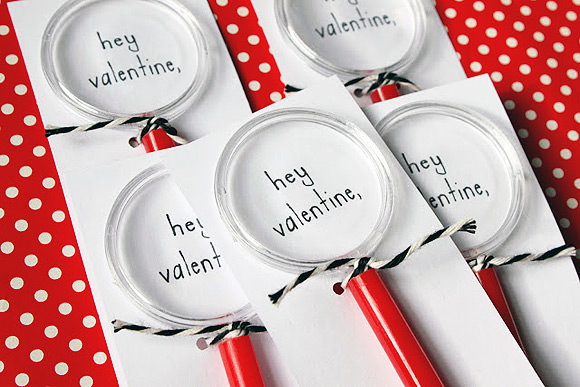 DIY Valentine's Day Card With Magnifying Glass 
visit Dandee for the tutorial
There is something magnetic about magnifying glasses and little kids. Plus, what a quick project to put together for the kids. I've found great deals on party favor magnifiers on Amazon too.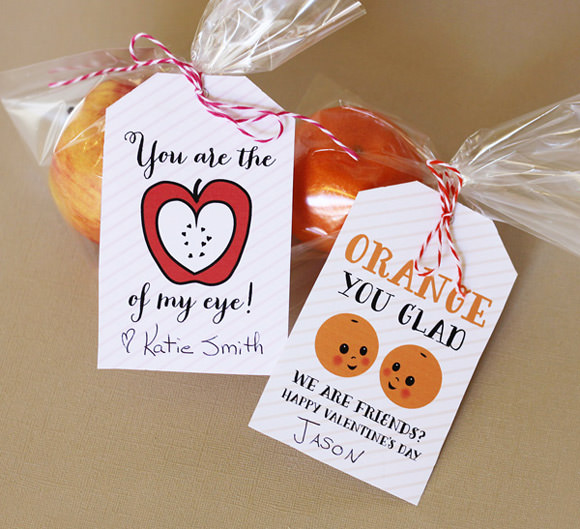 DIY Valentine's Day Fruit Tags
visit Craftaholics Anonymous for the tutorial
Get super healthy with these sweet fruit tags for the kids. If only my little girl actually liked oranges—how do you get them to eat the white bits from the peel?!
Pictured at the top of this post: DIY Colorful Valentine's Day Printable, visit Armelle for the tutorial.