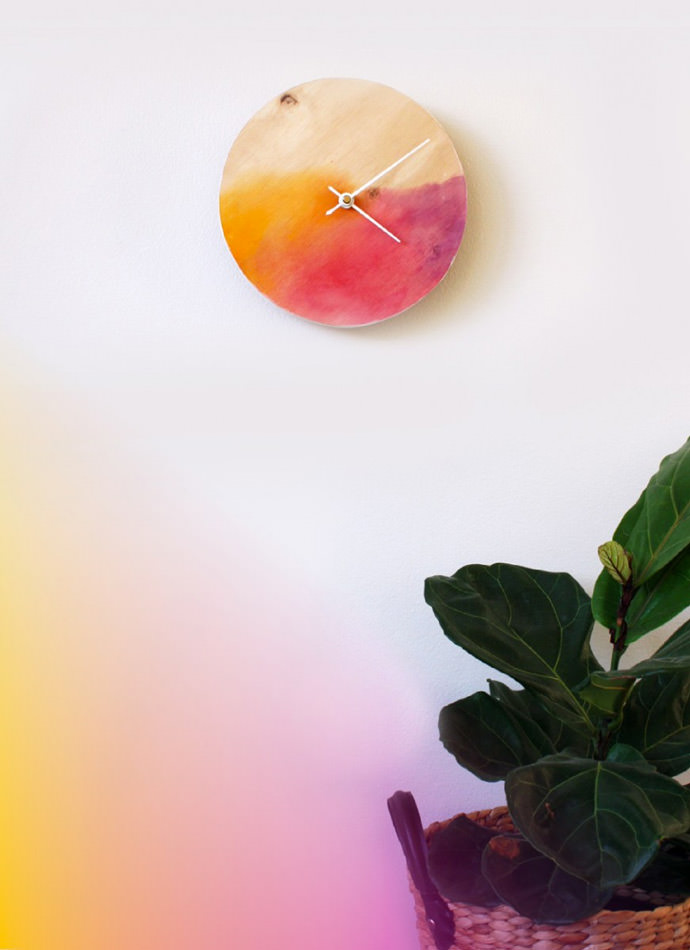 We just got a brand new set of watercolors, and I'm dying to start playing with them. But even though I love the process of watercolors mixing and running across the page, I have to admit, I'm not very skilled at actually painting with them. Maybe this summer it's time to remedy that.
So scroll down and you'll se a range of gorgeous projects – some are a little more DIY – like the watercolor clock or the pillow, but we've also got a couple good art projects – and a link to 5 tutorials on using watercolors from a pro. So, maybe I'll finally learn how to use all those gorgeous colors just waiting in our new set of watercolors!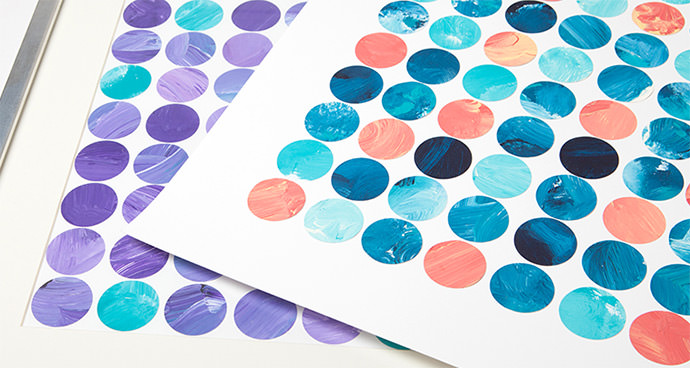 Artful Circles
See the tutorial at Tara Dennis.
Now you have permission to just play with water colors. Because after you're done, you punch out the shapes to make a new piece of art!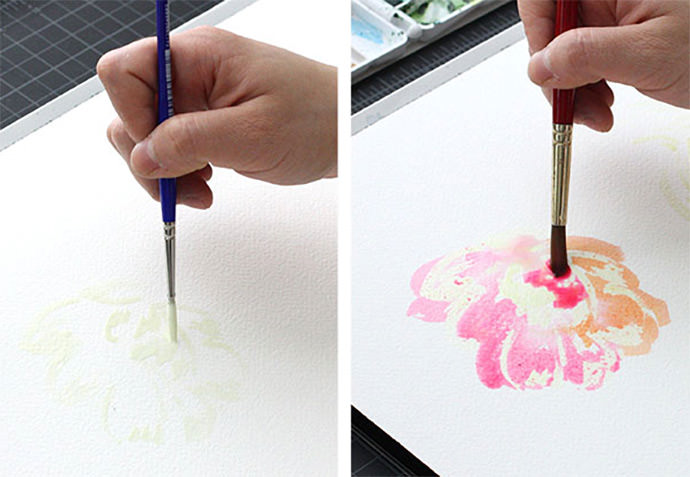 Watercolor Tutorials
See the tutorials at The Alison Show.
There is a series of tutorials just waiting for you over at The Alison Show. I say you choose Wednesday afternoons as your Watercolor class day, and give these tips a go!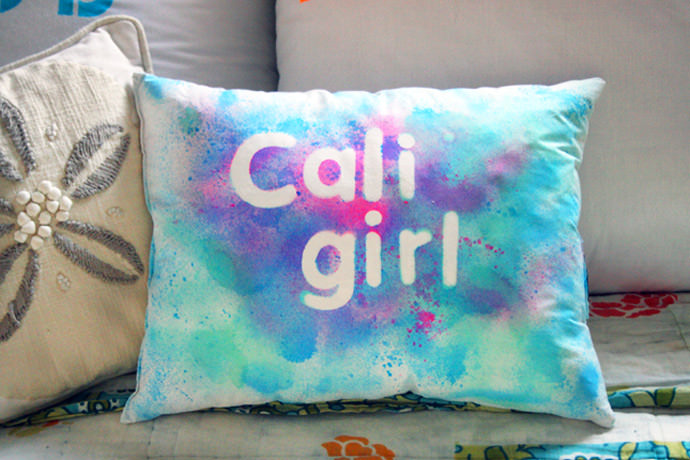 Grafitti Relief Pillows
See the tutorial at Brit + Co.
This one might be cheating a little bit, because it uses fabric spray paints instead of actual watercolors. But I don't care, do you?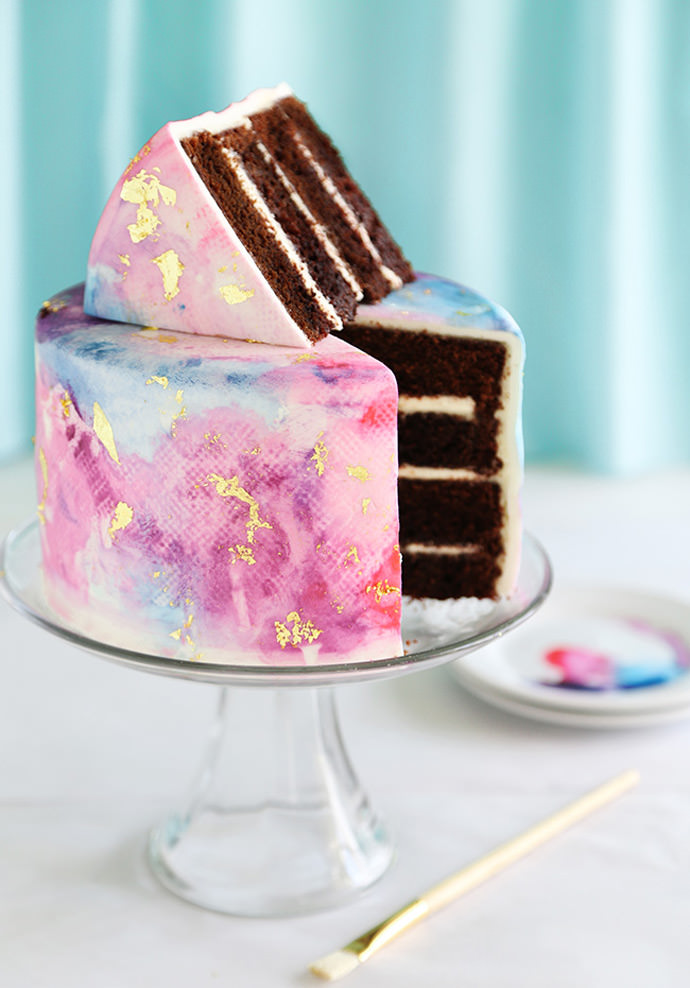 Watercolor Grafitti Cake
See the tutorial at Sprinkle Bakes.
Ok, the 4 layer cake itself sounds pretty good, but when you add all the watercolors and a little bit of edible gold? Oh my heavens. I'll take two.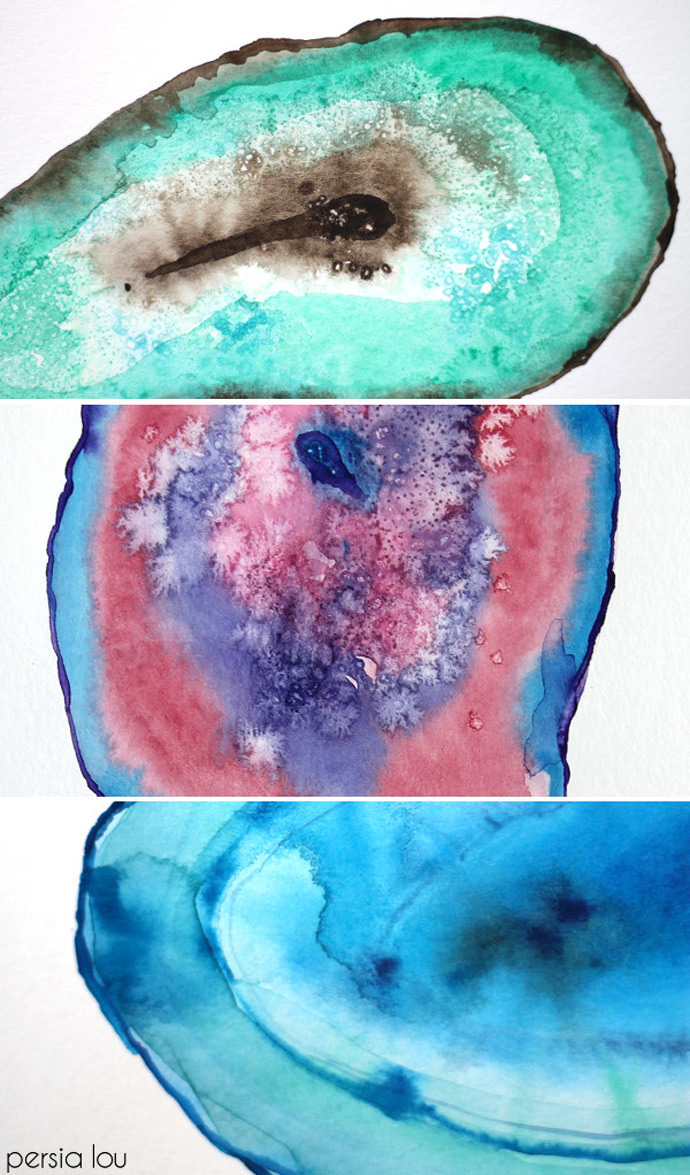 Watercolor Agate Slices
See the tutorial at Delineate Your Dwelling.
Now this is brilliant. Instead of gathering the actual agate slices (I never know where to put them all, we keep getting more and more!), make your own and choose your own colors while you're at it. What a fun project!
Pictured at the top of this post: Watercolor Clock, see the tutorial at Makers Society.