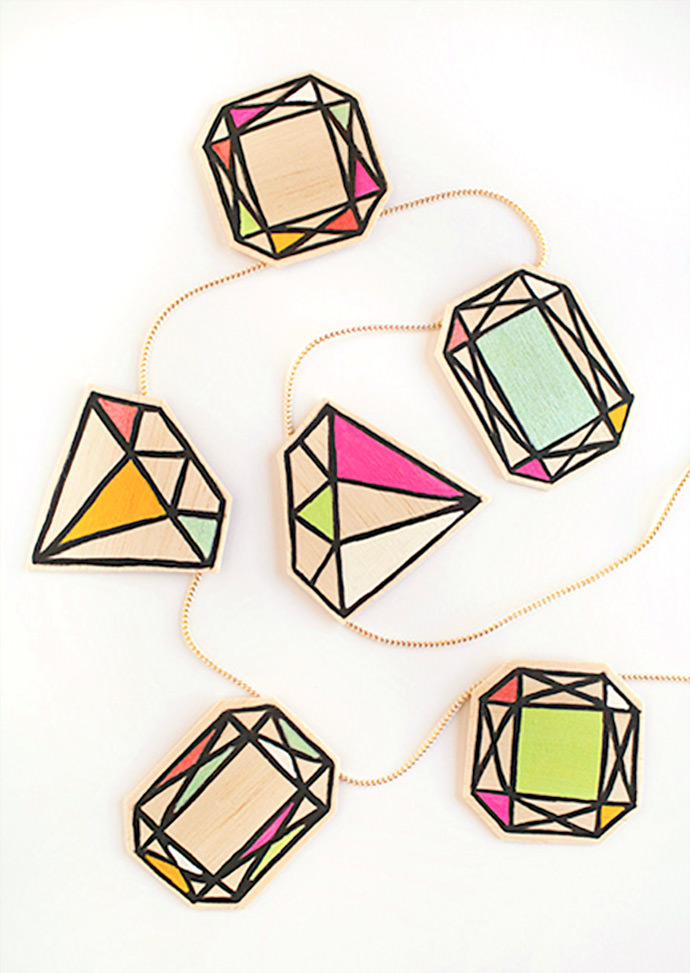 Like so many of us, at heart I'm just a magpie. Give me something sparkly, shiny, glossy, and glittery, and I'm a much happier person. I try to deny it, but at my core, it's true. It's why I can't stop staring at my engagement ring – 10 years after I got it! But I'm not the kind of gal who wears lots of jewels on a day to day basis, so how am I supposed to get my gem-fix?
That's why I love seeing all the beautiful gem, jewel, and crystal projects out there for us to try. Who needs the real thing, when I can get crafty with all these amazing options! I'm currently obsessed with paper gems, but now I'm ready to try my hand at homemade borax crystals, a gem garland, and that mirror—which is perfect for our entryway.
Borax Crystals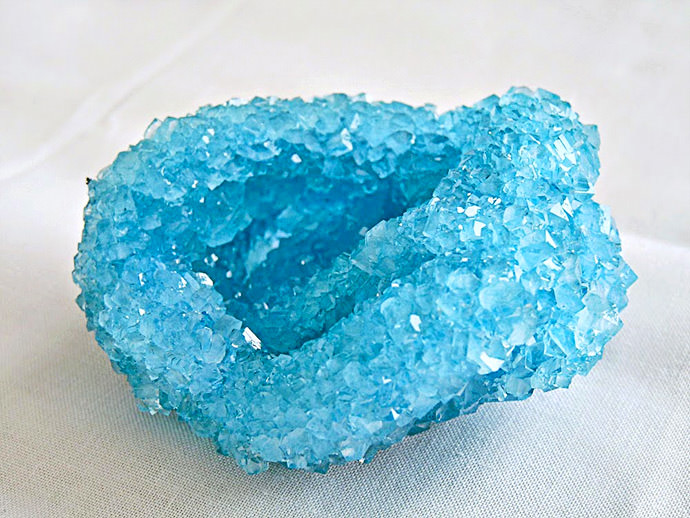 See the tutorial at Dans le Townhouse.
We once tried making crystals with our Easter eggs, and it sort of worked, but they were pretty fragile eggshells. This project – and the chemistry tips – looks like it will grow some amazing, big crystals. I can't wait to grow my own!
Watercolor Gem Paintings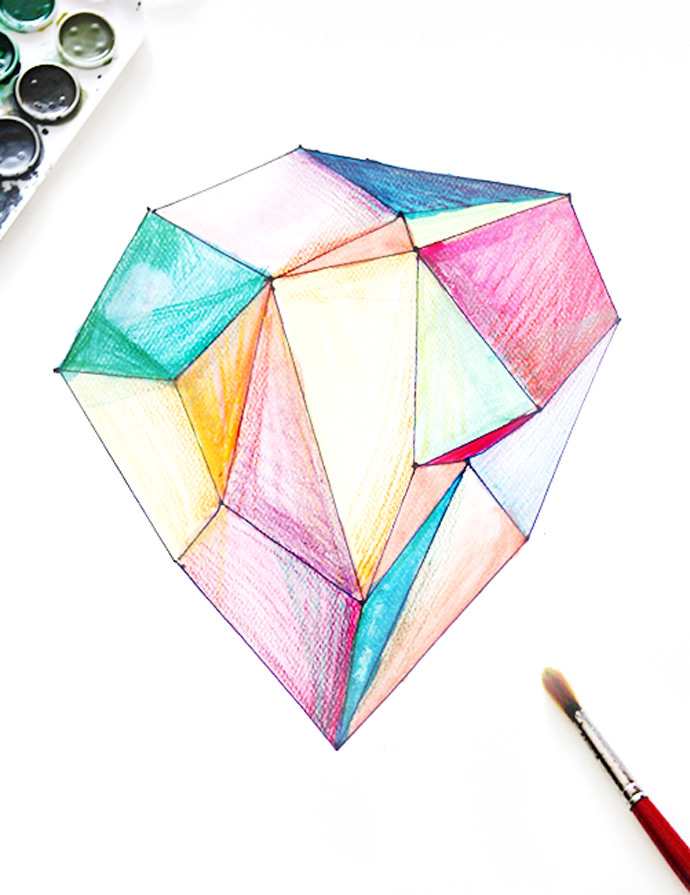 See the tutorial at Small for Big.
I made these with my daughter a while ago now, but they were so fun – put a bunch of dots on paper, connect them together, and then fill them in. It created some gorgeous ready to frame art – I love hers the most (see  it on the blog!).
Gem Bookmark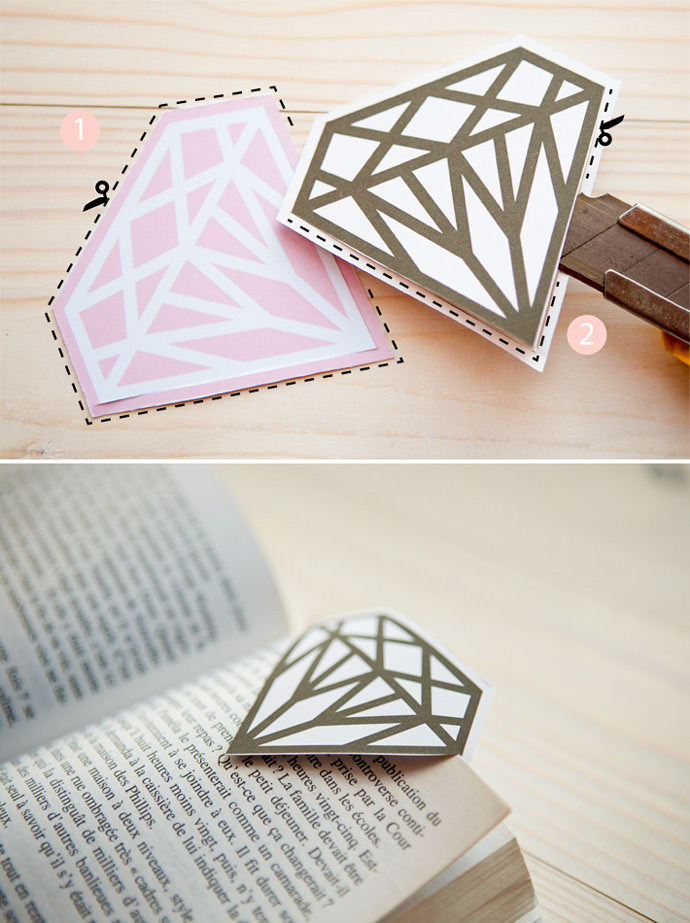 See the tutorial at Pop & Soda.
Are you itching to start a new summer book? I know I am. Why not treat yourself to an extra special bookmark while you're reading in the shade with that glass of lemonade?
Gem Mirror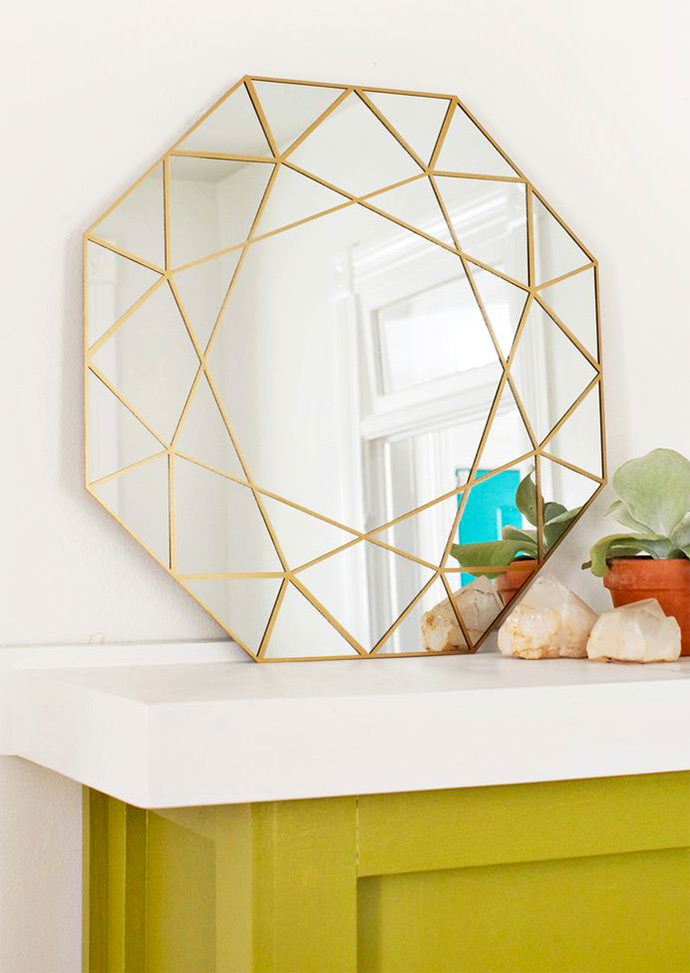 See the tutorial at A Beautiful Mess.
It's hard to catch my interest with a mirror project, but this one has stolen my heart. It's so unique and high-end. And it's got all the shine us magpies could ever want!
3D Paper Diamonds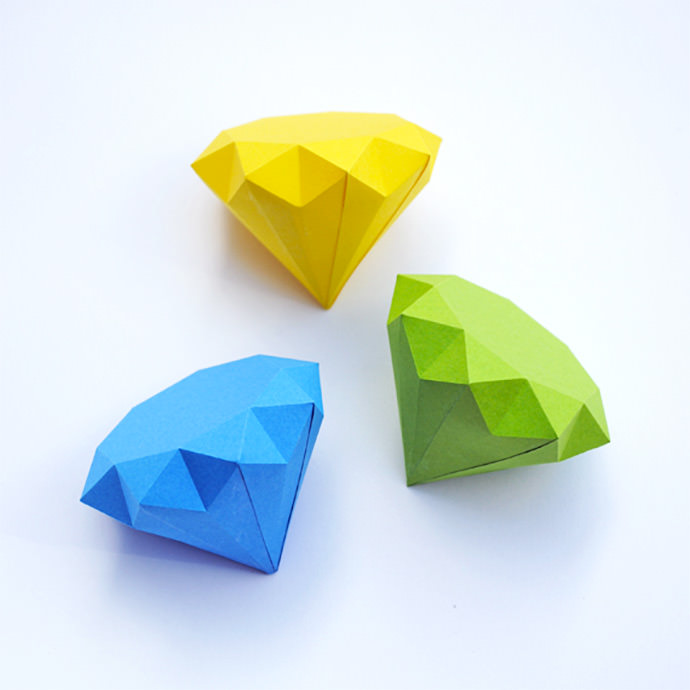 See the tutorial at Mini Eco.
A classic paper craft, these diamonds are just mesmerizing to look at. I love seeing them in such bright, saturated colors too, don't you? Say goodbye to boring old white!
Pictured at the top of this post: Wood Gemstone Garland, see the tutorial at Tell Love and Chocolate.