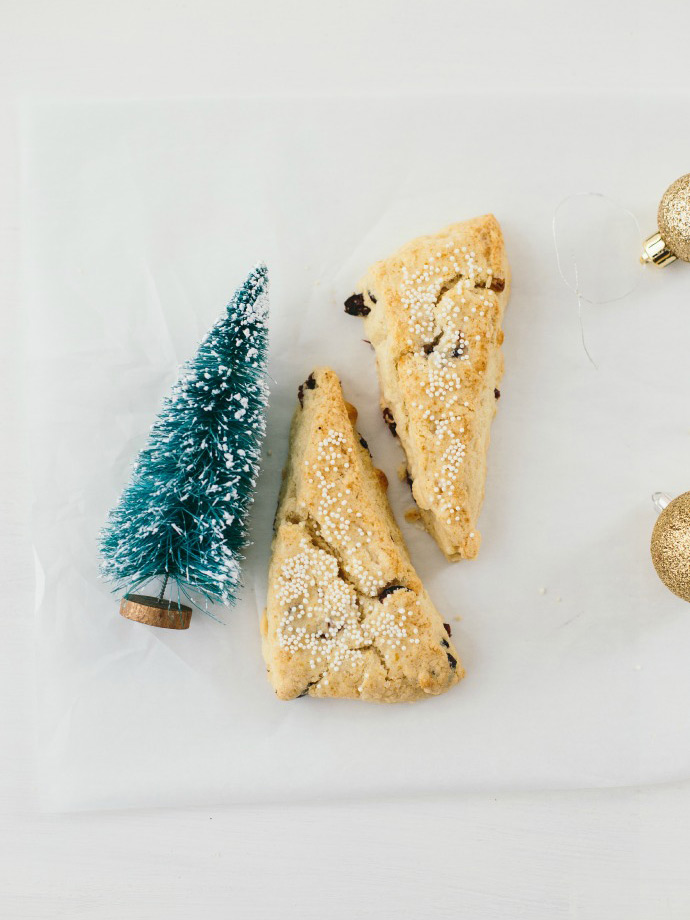 Christmas is just around the corner! Presents are wrapped, plans are set, and holiday music is playing 24-7. I've been planning our special day treats, although our family still doesn't have a specific holiday breakfast we look forward to every year. Christmas scones might make the cut: full of white chocolate, cranberries, and ginger, and topped with pretty white edible pearls, they are something to look forward to on the 25th.
2 cups all-purpose flour
2 tablespoons granulated sugar
1 tablespoon baking powder
¾ teaspoon ground ginger
½ teaspoon salt
12 tablespoons unsalted butter
1/3 cup white chocolate chips
1/3 cup dried cranberries
2 tablespoons crystallized ginger, cut into small pieces
½ cup heavy cream
1 large egg
½ teaspoon pure vanilla extract
Sugar pearls, or colored sugars, for sprinkling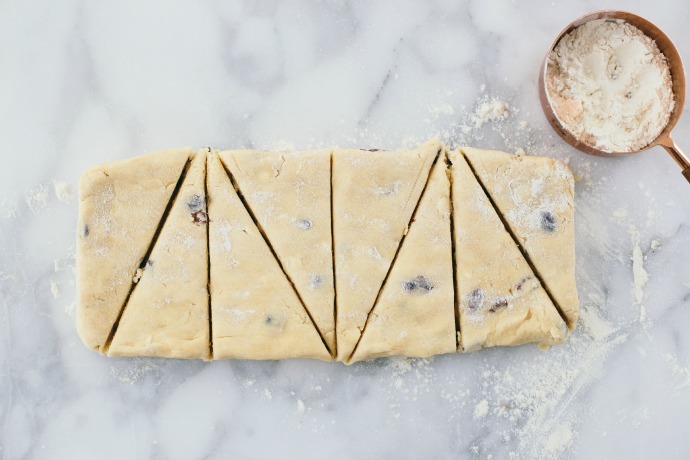 Preheat the oven to 400, and adjust an oven rack to the middle position. Line a baking sheet with parchment paper.
In a large bowl, combine the flour, sugar, baking powder, ground ginger, and salt. Cut butter into the flour mixture using a pastry cutter, until butter is pea-sized. Add the white chocolate, dried cranberries, and crystallized ginger, and stir gently to combine.
Whisk together the heavy cream, egg, and vanilla. Pour the wet ingredients over the flour mixture and mix until almost combined.
Turn mixture out onto a lightly floured surface, and gently knead the dough 5-6 times until it comes together. Pat it into a 4×12 inch rectangle, and cut into 8 even pieces. Transfer the pieces to the prepared baking sheet, and brush the tops with a little heavy cream.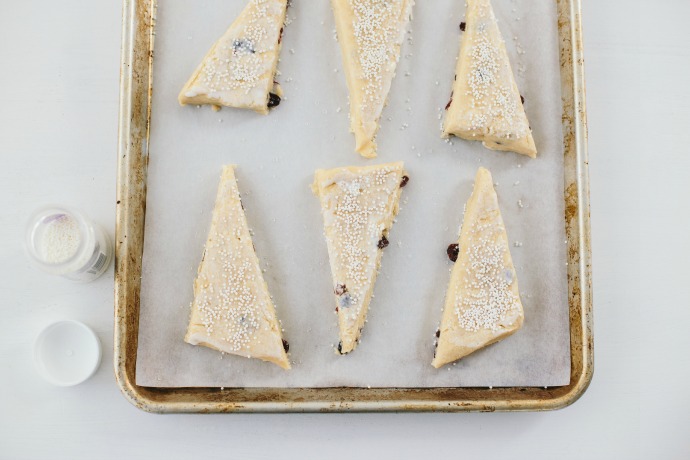 Sprinkle tops with sugar pearls and bake for 17-25 minutes, until the bottom of the scones are golden brown and the centers are baked through.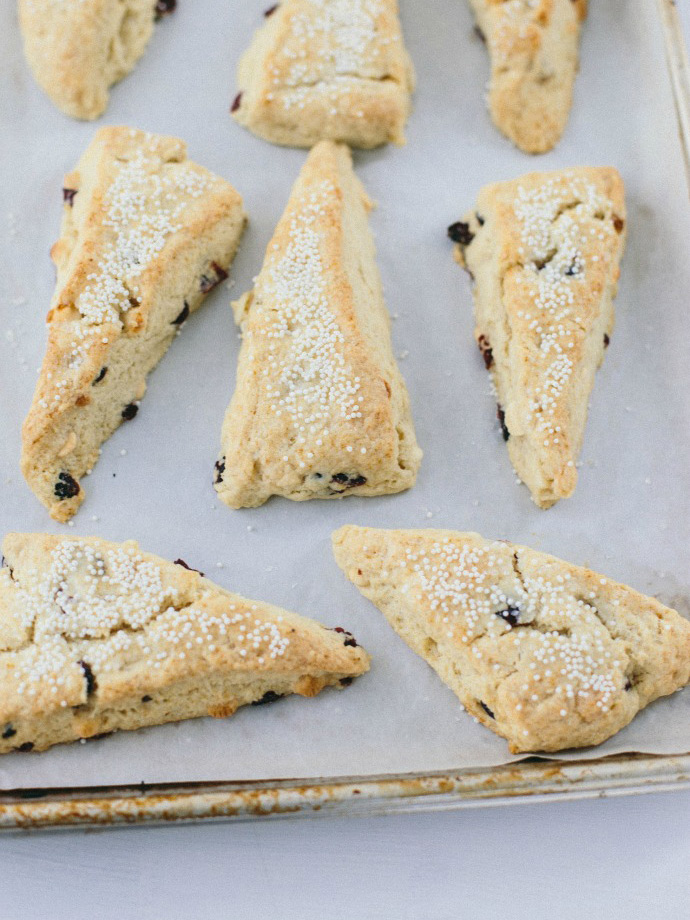 Share with your friends and family!