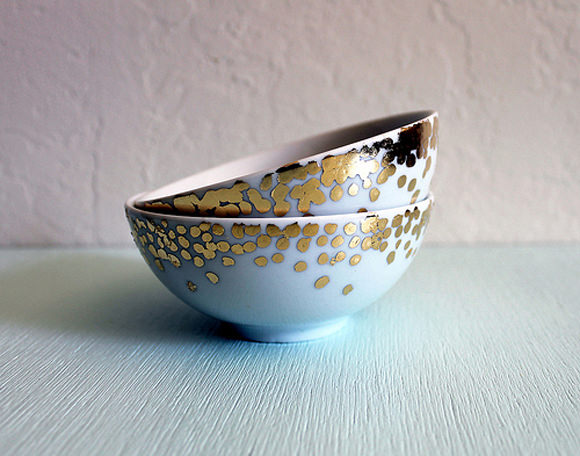 We don't have many opportunities to host the holidays in our home. In fact, the only holiday that we celebrate with guests in our home is Thanksgiving. On the one hand, that keeps my "hostess with the mostest" delusions at a manageable level—there aren't any other opportunities! On the other hand, every year come November 1, I catch myself dreaming of what my dream table will look like.
This year the gilded bug has firmly planted itself in my visions. What a gorgeous way to embrace the rich colors of the fall season! I've gathered some sweet table and décor DIY's that will get the ball rolling. Now, do I look for a gilded pilgrim statue to complete the picture? Okay, maybe not.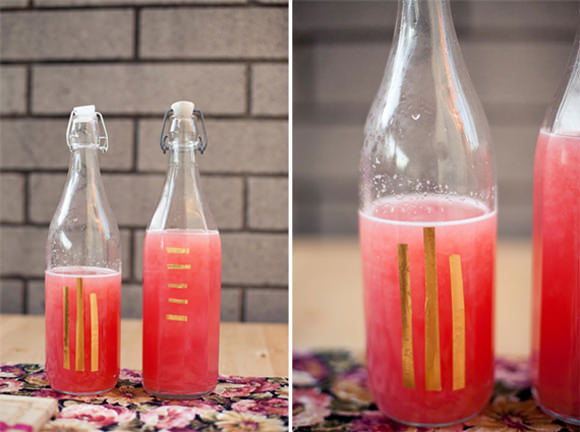 DIY Gilded Bottles
via A Subtle Revelry
This DIY may be the easiest of the bunch—it uses golden candy wrappers! No, not the used ones from Halloween; grab some fresh from the craft store.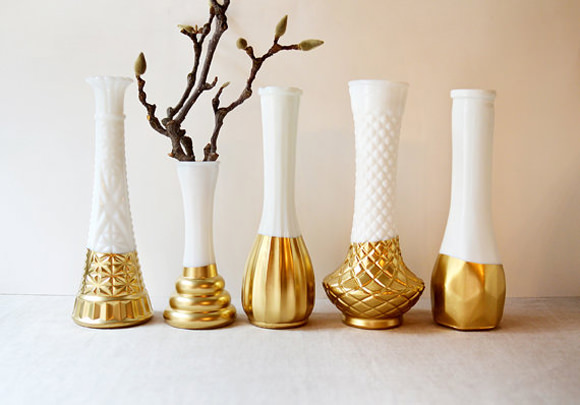 DIY Gold Striped Vase
via Two Twenty One
Itching to use some spray paint? This may be your last opportunity before the snow falls. (I just can't spray indoors, can you?)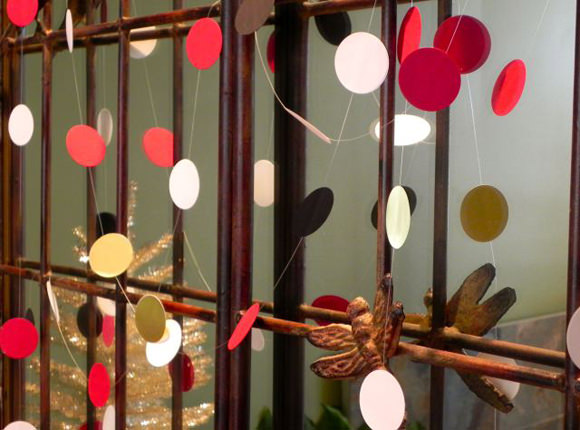 DIY Polka Dottie Garland
via Miss Party
How brilliant! Stop by the office supply store and stock up on gold foil stickers: they're garland just waiting to happen. Even my little girl could help with this one.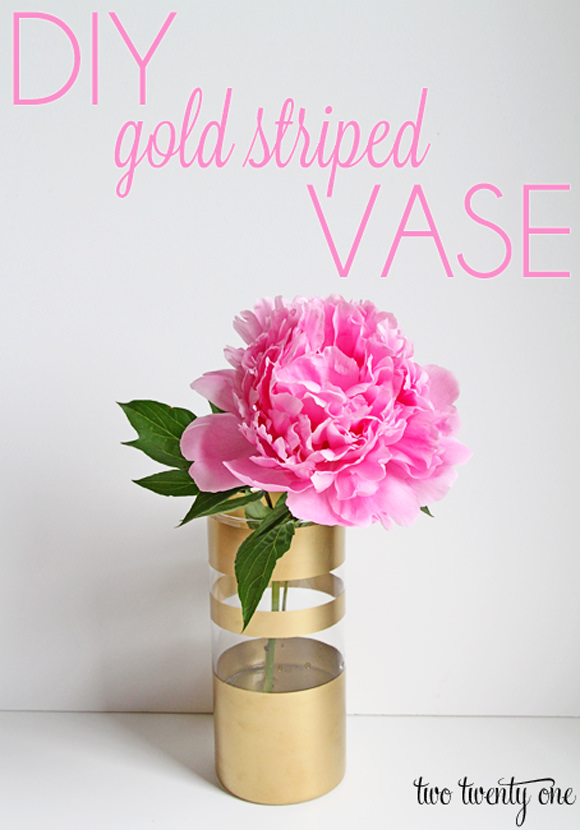 DIY Gold Dipped Milk Glass Vase
via Nellie Fellow on Etsy
This vase is from an Etsy shop, but they're all sold out! Such a great reuse for all of those vases you see at the thrift stores. Grab your masking tape, some paint, and voila!

DIY Gold Mug
via Garland of Grace
The perfect vessel for some end of season spiced apple cider. Cheap white mugs are easy to find, but with this treatment they look so luxe.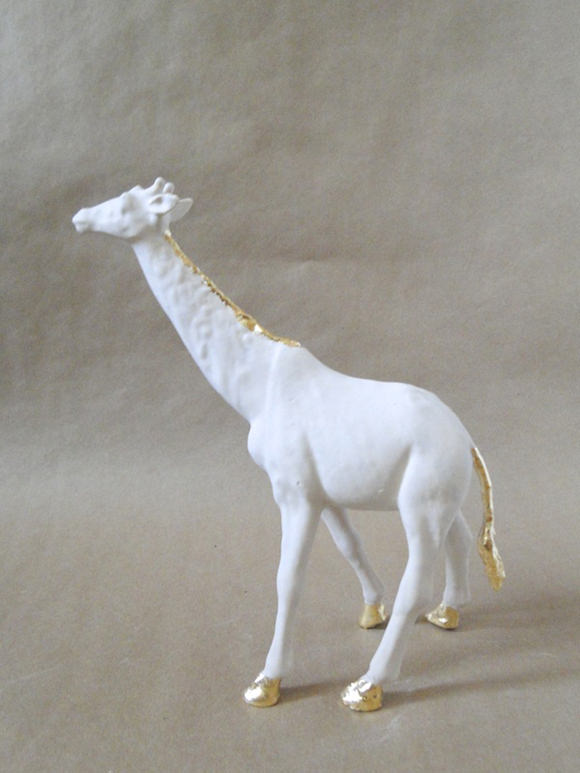 DIY Gilded Ceramic Animal
via Fabric Paper Glue
We've seen the DIY gold-painted plastic animals everywhere, but this take on them is a step up. Dip them in Plaster of Paris first! Now, if we can find some forest critters for a Thanksgiving theme, we're all set.
Pictured at the top of this post: Gold Confetti Dish Tutorial via Vitamini Handmade.