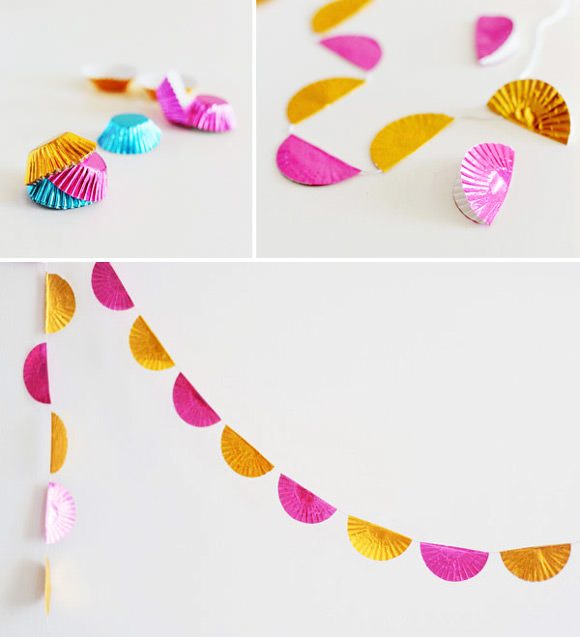 Even an crafty girl like myself can be surprised by what craftier types can do with everyday objects. Seeing basic supplies transformed into something unexpected always inspires me.
In this case, it's all about cupcake liners, which have come a long way. The other day at the craft store I saw several rows of prints, colors, sizes, and shapes. If you combine all those varieties with these ingenious DIY projects, you'll have a huge range of options to choose from! There's even a St. Patrick's Day liner craft in the mix…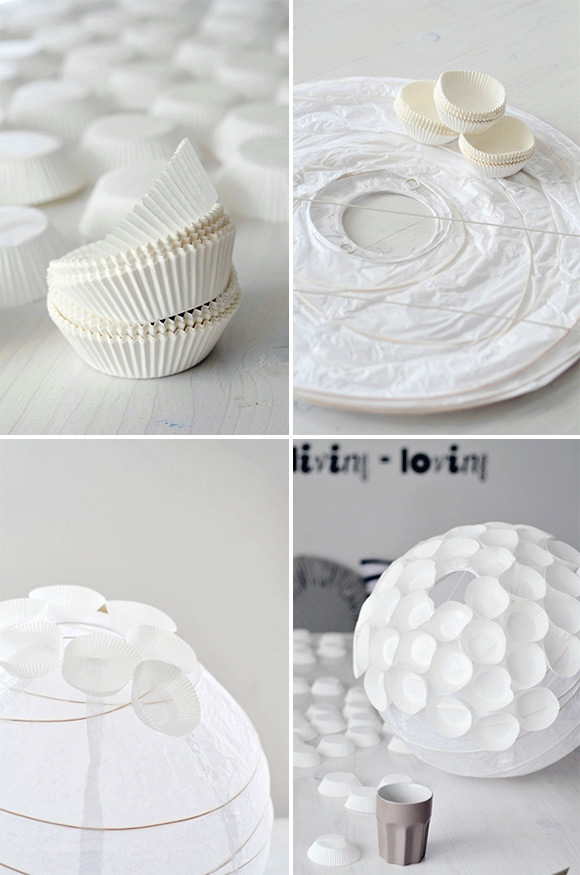 DIY Cupcake Liner Lamp
visit Sinnen Rausch for the tutorial
The most minimal of the projects featured here, this DIY tutorial gives you an ethereal lamp that's ready to hang anywhere you please. I'd love a cluster of them over a child's bed.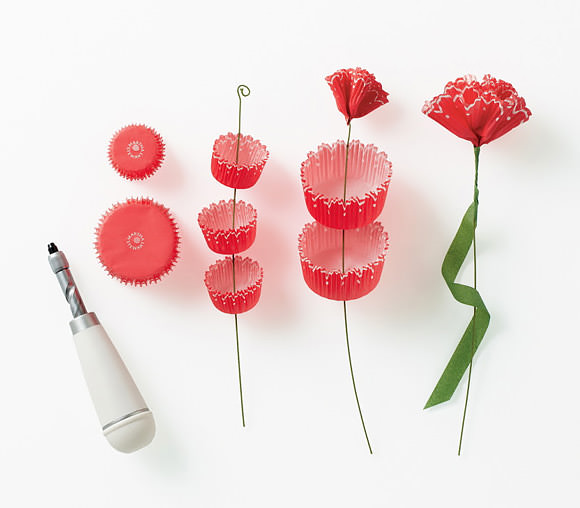 DIY Cupcake Liner Paper Flowers
visit Martha Stewart's The Crafts Dept. for the tutorial
These lace-edged liners are the perfect added touch to cupcake liner flowers. I think my daughter would love to make some of these with me.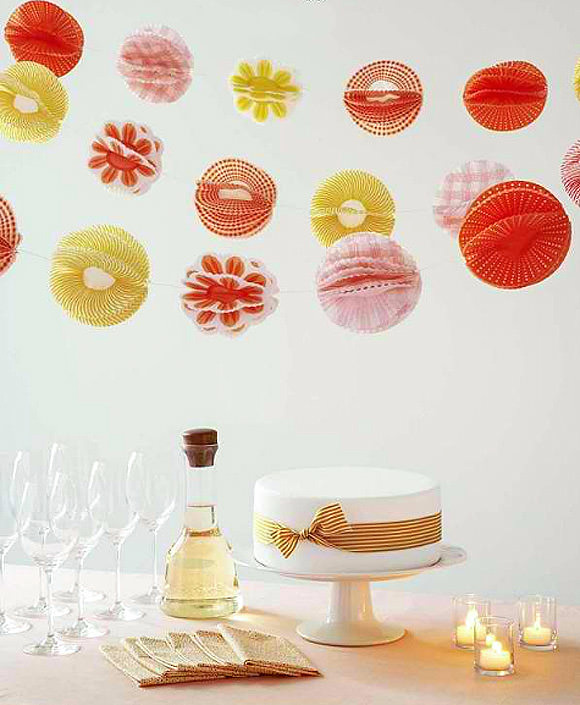 DIY Cupcake Liner Pom-Pom Garland
visit Design*Sponge for the tutorial
These pom-poms remind me of the old-school expandable honeycomb decorations we used to see as kids. I've seen tutorials that show you how to make your own, but these cupcake liner pom-poms look much easier to make.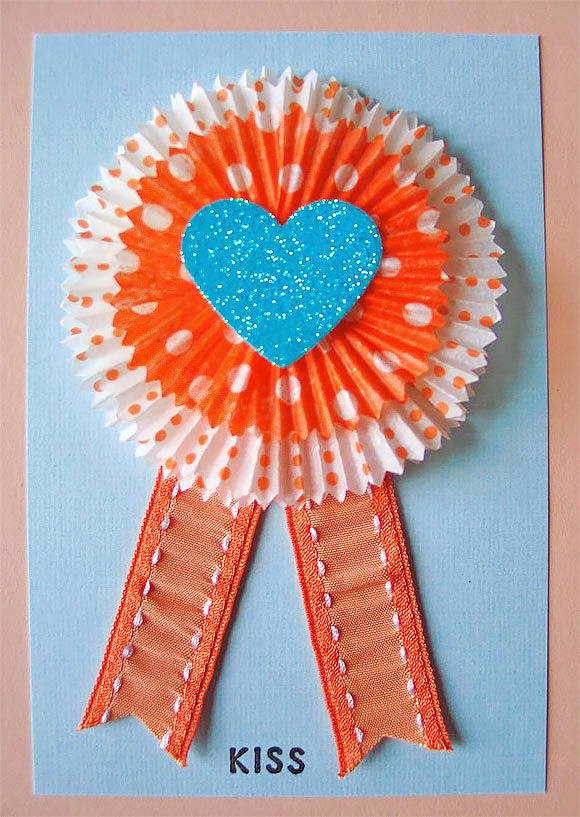 DIY Cupcake Liner Card
visit Babble for the tutorial
Though this was originally meant to be a Valentine's Day card, I think any card-giving occasion merits a handmade badge of honor, don't you? It even includes a pin back so the receiver can wear it with pride.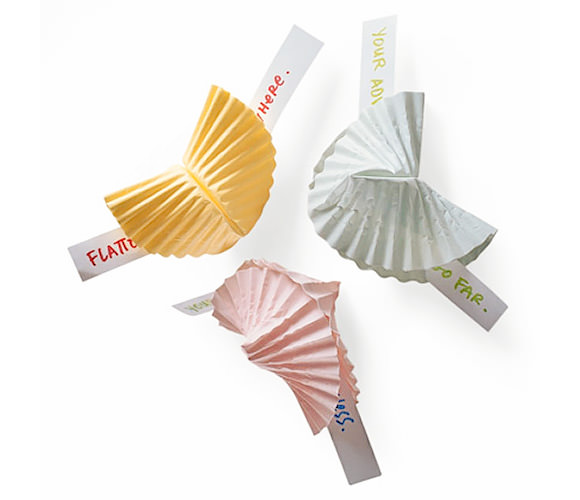 DIY Cupcake Liner Fortune Cookies
visit Spoonful for the tutorial
This super-easy DIY was the stunner that got me started on this post. What a simple—but totally original—way to use a cupcake liner! Maybe I'll start adding secret fortune cookie messages to my daughter's lunch bag.
DIY Cupcake Liner 4-Leaf Clovers
visit Sassy Dealz for the tutorial
Just in time for the holiday of luck this month, here's a quick project to make with the kids. Then stick the results up in a cluster across the wall—floating lucky clovers for the Leprechauns to climb.
Pictured at the top of this post: DIY cupcake liner garland; visit Le FruFru for the tutorial.