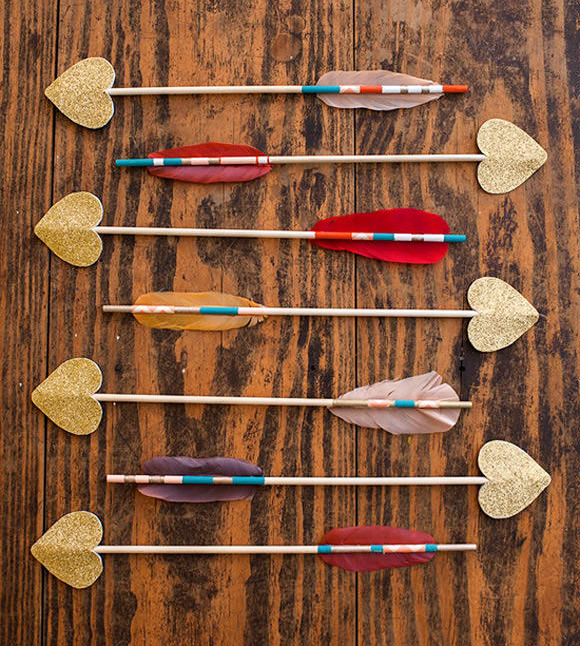 Here comes another holiday sneaking up on us! I always look forward to Valentine's Day, not because I want chocolates and flowers but because I get the chance to make and give warm and wonderful sweet nothings to everyone I know and care about. Plus, when you have kids involved, it's all kinds of crafty fun.
It's also a good time to add a couple of tastefully executed decorations to our home. I'm sure my daughter will help me with some ideas too—she's such a little decorator. Here are some of the ideas that are inspiring me right now, but who knows what we'll come up with in the end. With my daughter's help, the sky is the limit.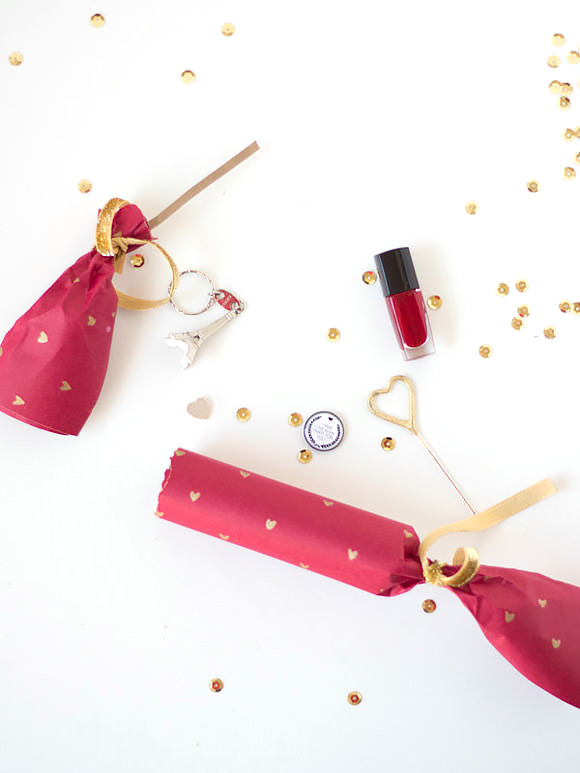 DIY Valentine's Day Crackers
visit Lovely Indeed for the tutorial
We love popping open crackers over the holidays, and here is the perfect tutorial to ensure we continue the tradition for our Valentine's Day festivities. I'm suddenly itching for some heart-shaped confetti.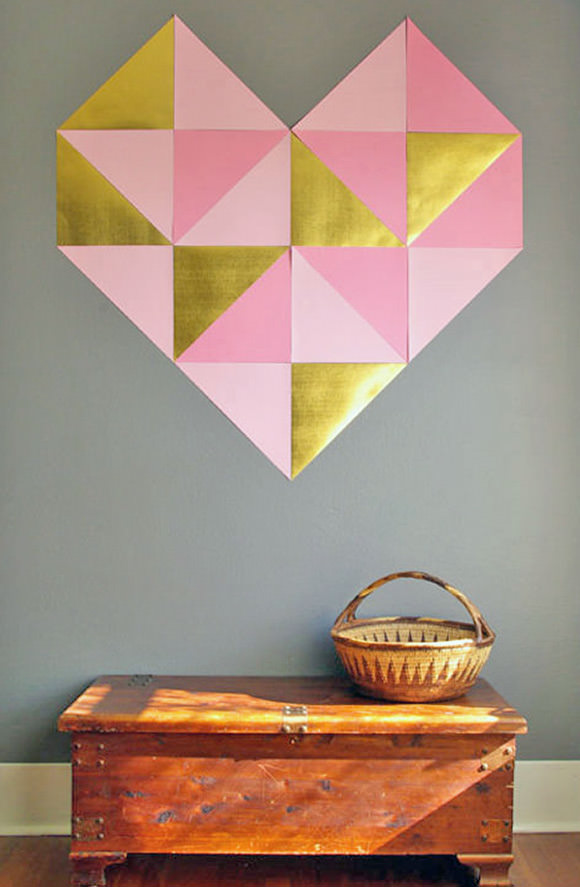 DIY Giant Geometric Wall Heart
visit Oleander + Palm for the tutorial
When I first saw this image I assumed it was a permanent wall treatment. Lo and behold, it's simply paper and tape—totally within my crafty wheelhouse. Now to find the perfect wall!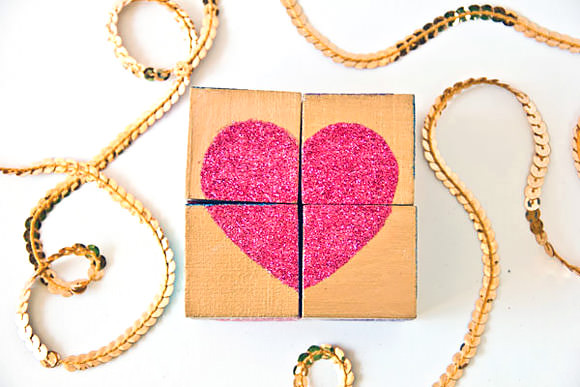 DIY Glittery Valentine's Day Block Puzzle
visit Studio DIY for the tutorial
A toy and a decoration all in one! This would be a great gift for an older sibling to make for their younger brothers or sisters. What better holiday to bring out the glitter than Valentine's Day?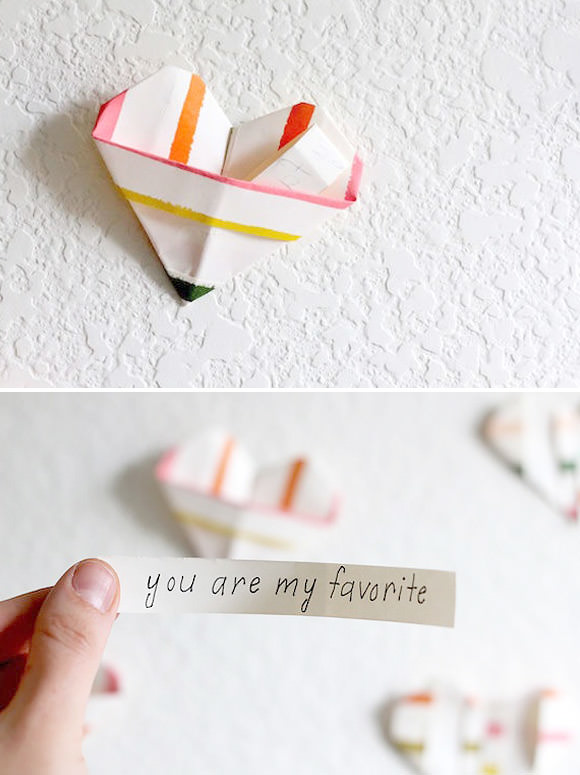 DIY Folded Paper Wall of Love
visit Julep for the tutorial
It's the sweet retro colors of the paper that make these folded hearts extra cute. Who wouldn't love to come home to a wall of love and heartfelt hidden messages?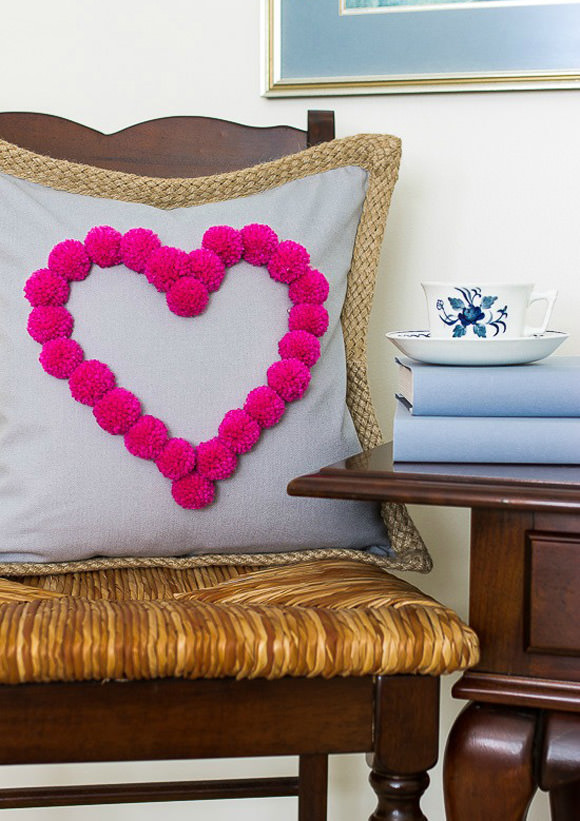 DIY Heart Pom-Pom Pillow
visit On Sutton Place for the tutorial
This feels like one of those slap-your-palm-to-your-forehead moments. Why didn't I think of this before? It's quick, colorful, quirky, and most of all: fun!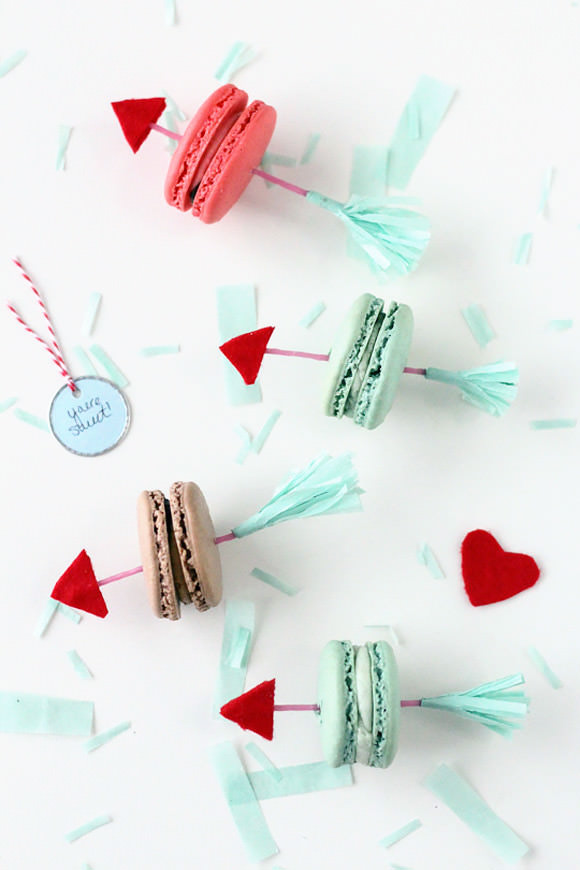 DIY Valentine's Day Arrow Cookie Picks
visit Sugar & Cloth for the tutorial
I'm always envious of those moms who make themed breakfasts for their kids—like green scrambled eggs on St. Patrick's Day. It seems so ambitious! But I can get behind Valentine's Day cookies like these—so sweet! (See what I did there?)
Pictured at the top of this post: DIY Love Struck Arrows; visit Somewhere Splendid for the tutorial.