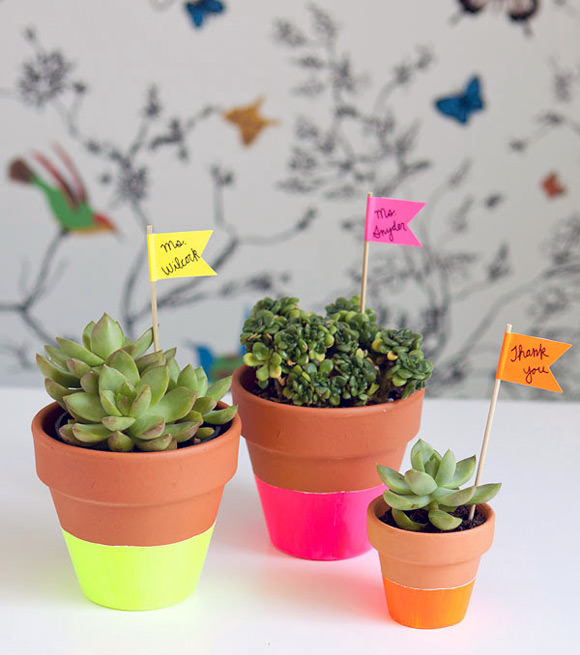 Is it a bit dreary outside your windows? I know it still feels that way here in the Midwest, and the news suggests a large part of the country is still in the throes of a very slowly dying winter. But we're all ready for some color.
So let's stop waiting! Add a splash of neon to your surroundings, and I swear it's the next best thing to sunlight. It's like a mini dose of vitamin D wrapped in eye-opening color. Even though I'm not a fan of neon in some areas (no neon clothing in this household), there is something gorgeous about adding a bit to your accessories. Which one of these DIY's suits your personality?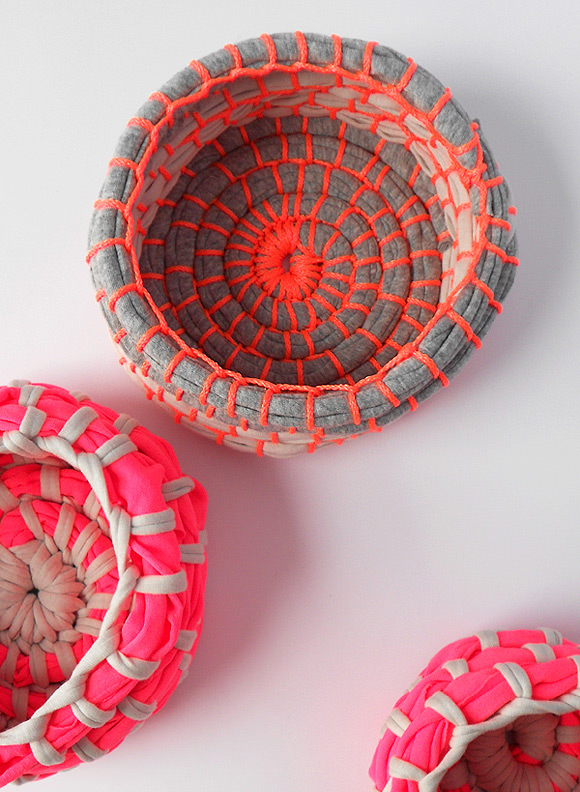 DIY Fabric Coil Bowls
visit The Red Thread for the tutorial
Now this is how I like to reuse fabric—find those old T-shirts and sheets and start coiling. I've even seen great neon cord at Home Depot.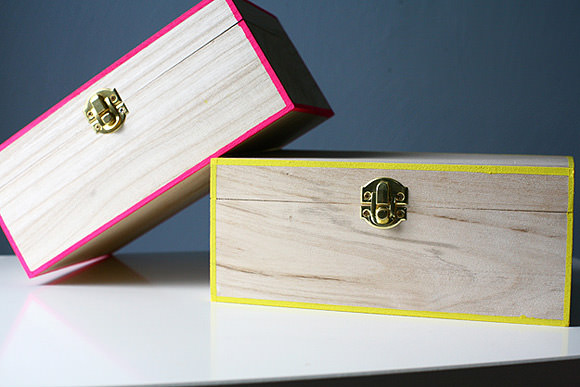 DIY Neon Edged Boxes
visit Caught on a Whim for the tutorial
I just saw these boxes at the local craft store, and though they're classy as is, this neon edging totally updates them. I'm in.
Printable Neon Stationery Set
visit How About Orange for the tutorial
Now this is how you use neon office paper. Enough with the bad flyers stuck under windshield wipers. Get these printables and brighten up the mail and everyone you know! That awesome retro "hello" on top is an added bonus!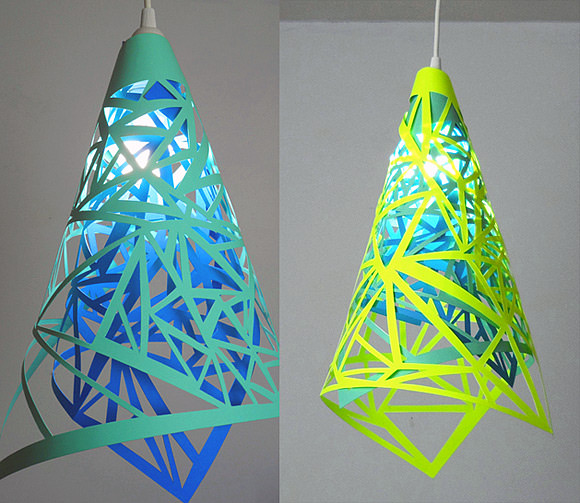 DIY Papercut Lamp
visit Make for the tutorial
I remember having serious lust issues for the Tord Boontje lasercut lamps when they first debuted. I still love them. Now we can make our own—in any color we choose. I'm a happy camper for this tutorial!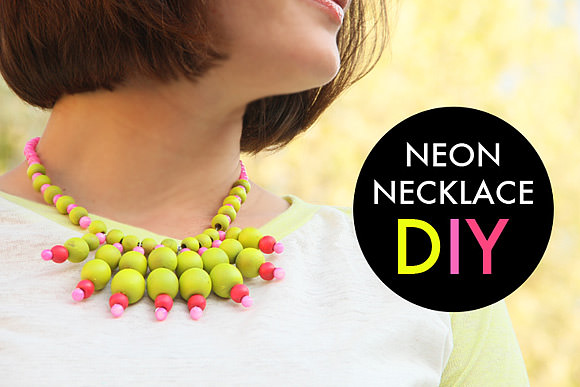 DIY Neon Necklace
visit What I Wore for the tutorial
My favorite gray sweater is boring me to pieces at this point. Maybe adding a neon necklace would cheer things up. I'll bet my daughter would love wearing one of these too.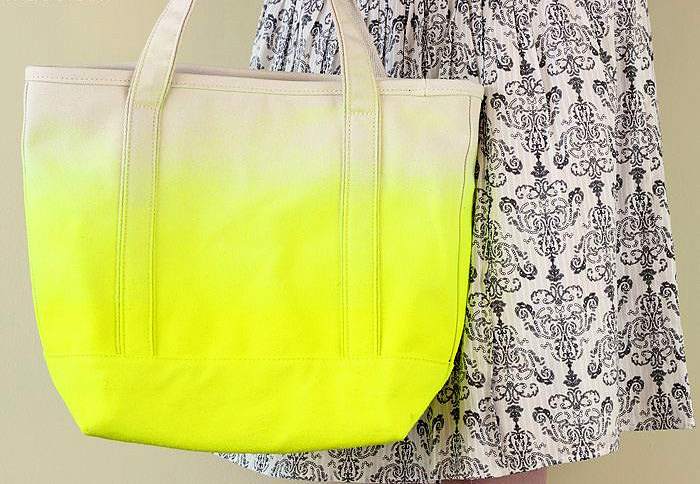 Neon Dipped DIY Tote Bag
visit Madison Made for the tutorial
My daughter has reached the age where tote bags save us everyday. We use them for going to the library, dance class, and piano lessons. A neon tote would be so easy to keep track of. Plus, if she helped make it, maybe she'd be less likely to lose it?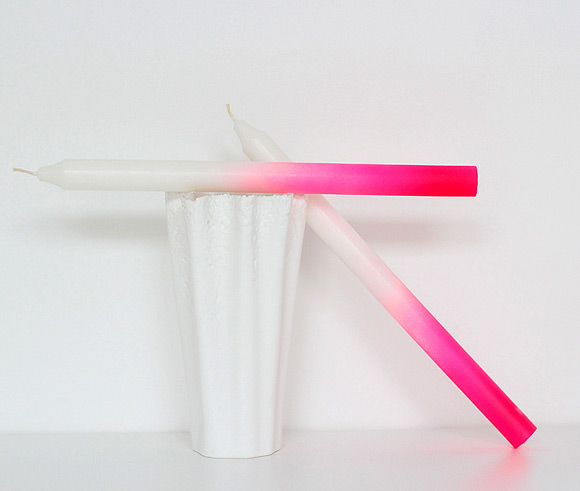 DIY Neon Candles
visit Kate's Creative Space for the tutorial
White taper candles can be beautiful and minimal, but why not shake it up once in awhile? I'd love several of these neon candles on our dining table for a special family meal.
Pictured at the top of this post: Neon Dipped Plant Pots; visit Hellobee for the tutorial.