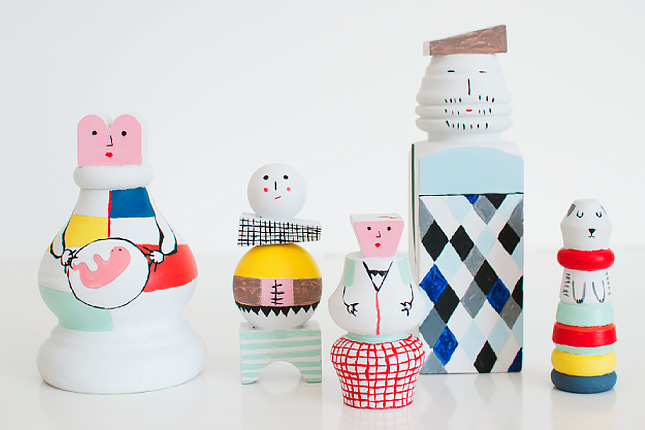 Some crafts and toys are so timeless I can't help imagining they'll still be around 100 years from now. Wooden dolls—whether they're made from clothespins, spoons, or other wood bits and pieces—better be one of those items.
Just this morning, my 5 year old was dreaming up the dress she wished she was wearing today. These dolls are a great way to explore costumes and wardrobes; to make an army of ballerinas, ninjas, or ninja ballerinas; or to recreate your family! You know all those pictures your kids draw of you with scribbly hair and clown feet? Let's try making them in 3D!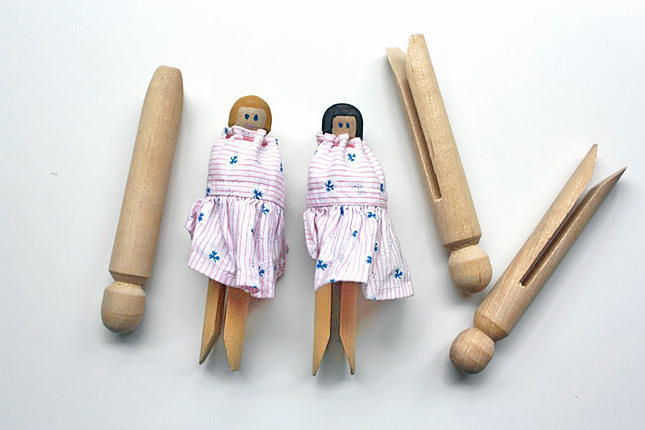 DIY Wooden Clothespin Dolls
visit Bloesem Kids for the tutorial
I love how simple these are. I have a feeling the kids I know would accessorize them ten times what you see here, but in my dream world, I'd make them just like these sweethearts.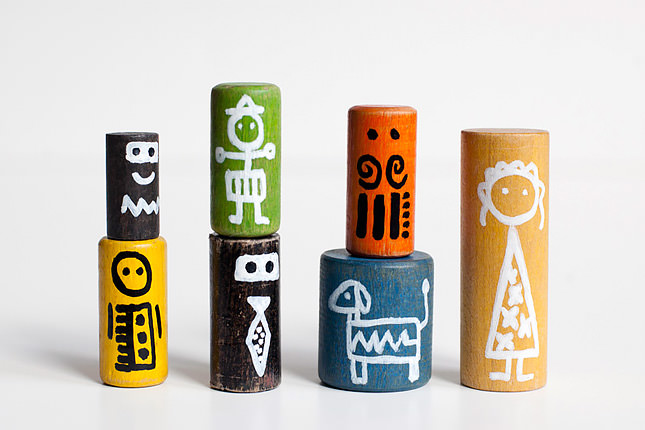 DIY Vintage Wooden Figures
visit Made by Joel for the tutorial
I love the idea of repurposing random bits of extra wood, which is how these guys came about. Plus, the simple drawings are the kind of thing anyone can recreate—whether you think you can draw or not.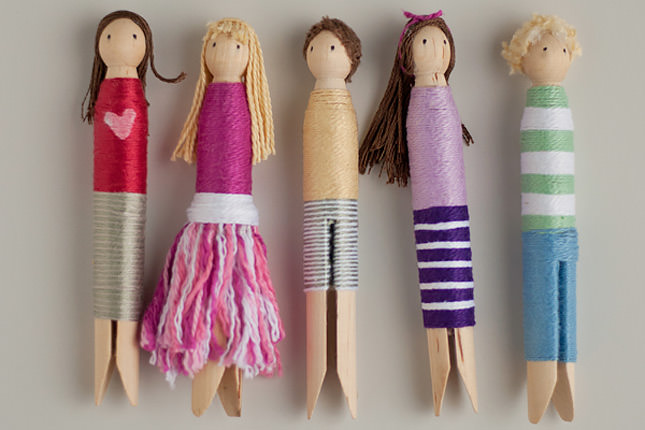 DIY Clothespin Wrap Dolls
visit This Heart of Mine for the tutorial
This craft is a great idea for kids: it's less messy than paint, and wrapping the dolls will keep them occupied for a long time. My daughter went through a phase when she could wrap things for hours.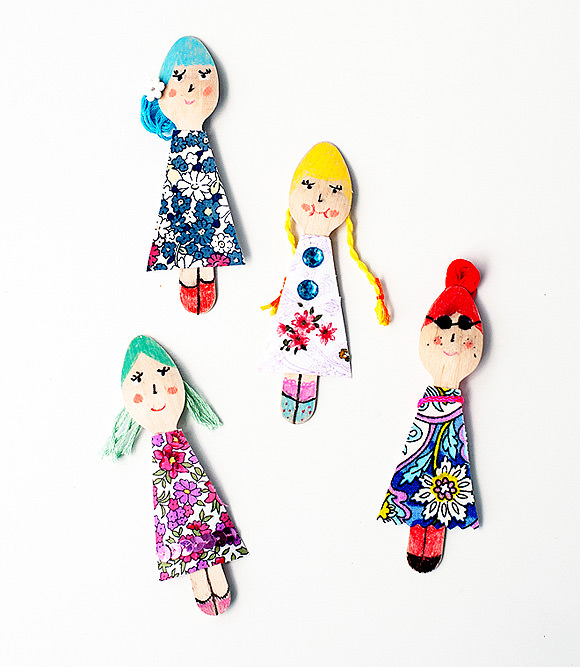 DIY Wooden Spoon Dolls
visit Love From Ginger for the tutorial
These ladies have class! They're great as a garland on a a wall, or you can make a set of them for your next puppet show.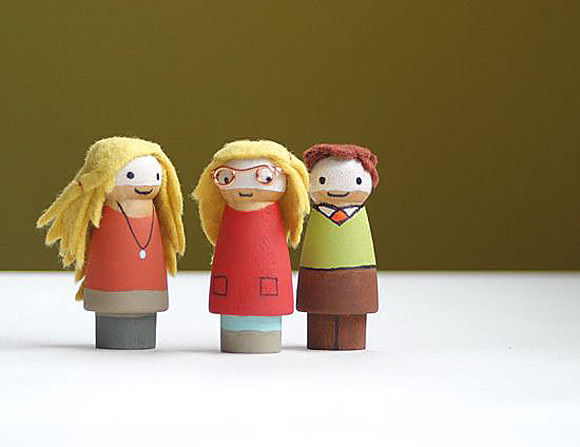 DIY Wooden Doll Family
visit Small For Big for the tutorial
I made these for my daughter a couple of years ago. They're modeled after our own family, so I had to include her glasses! These wooden dolls fit perfectly with our collection of classic Fisher Price Little People toys, and they play in her dollhouse too.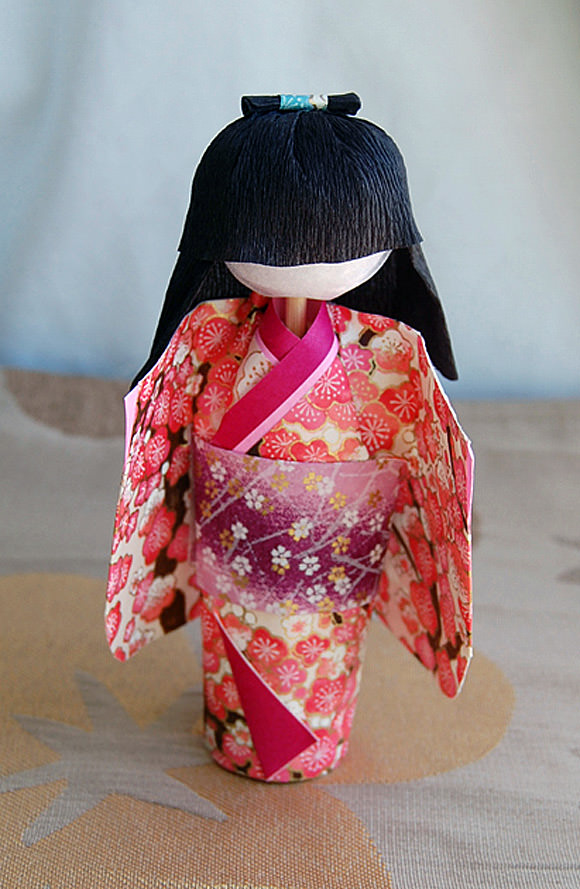 DIY Washi Ningyo Doll
visit Wendy's Origami for the tutorial
Oh my gosh, this one combines two of my favorites: origami and wooden dolls! The tutorial looks pretty straightforward for such a fabulous result. I can't wait to try this one.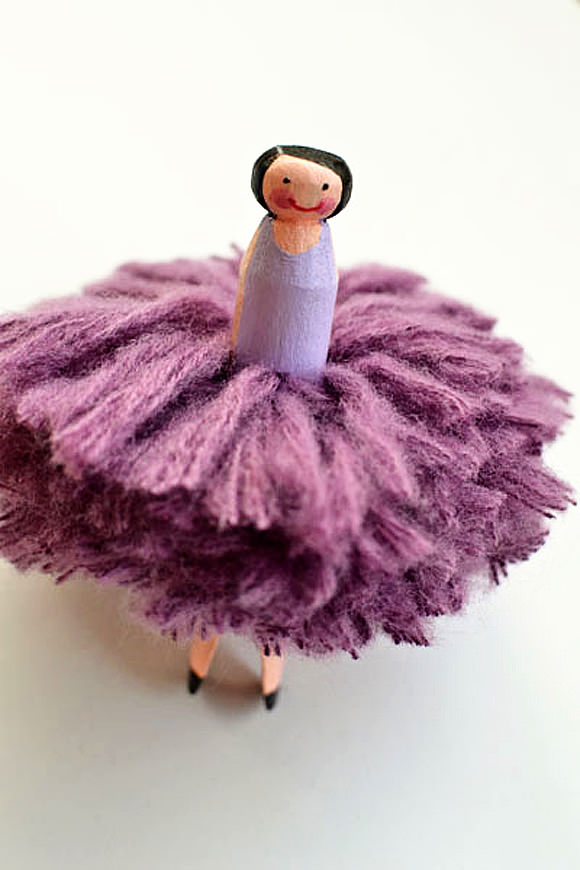 DIY Flower Girl Fairy
visit Intimate Weddings for the tutorial
I just love that they managed to wrap a pom-pom around a doll to make the perfect poufy ballerina skirt. What a cutie.
Pictured at the top of this post: Wooden Doll Family Portrait; visit One More Mushroom for the tutorial.