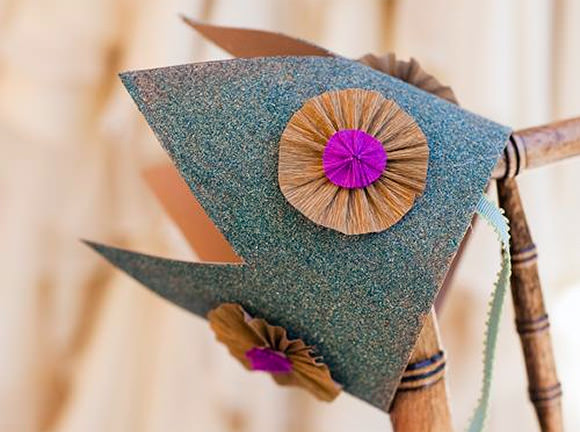 One of the interesting side effects of a booming Pinterest account is the chance to learn a little more about your style. It appears that I have some sort of subconscious Queen/Princess complex. Because I love me some crowns. But no, not the Miss America tiaras. I'm talkin' DIY crowns.
Unfortunately I'm not likely to start wearing a crown anytime soon. It just doesn't fit the average WAHM lifestyle, does it? So, I'm channeling my DIY crown fascination by focusing on my kid. We all do this at some point, right? Join me won't you, in a smorgasbord of great DIY crown ideas!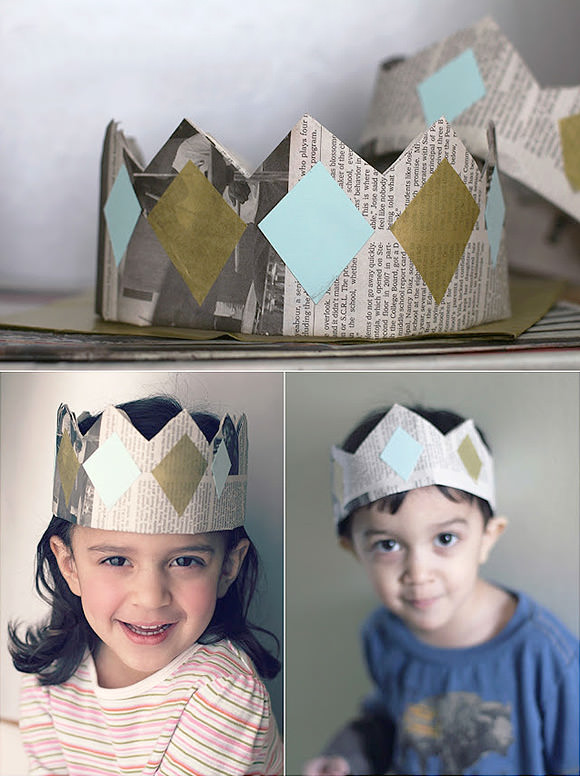 DIY Newspaper Crowns
via salsa pie
If you'd like to get your kids involved in the magic of making, here's a simple crown craft that lets everyone decorate their own just how they please.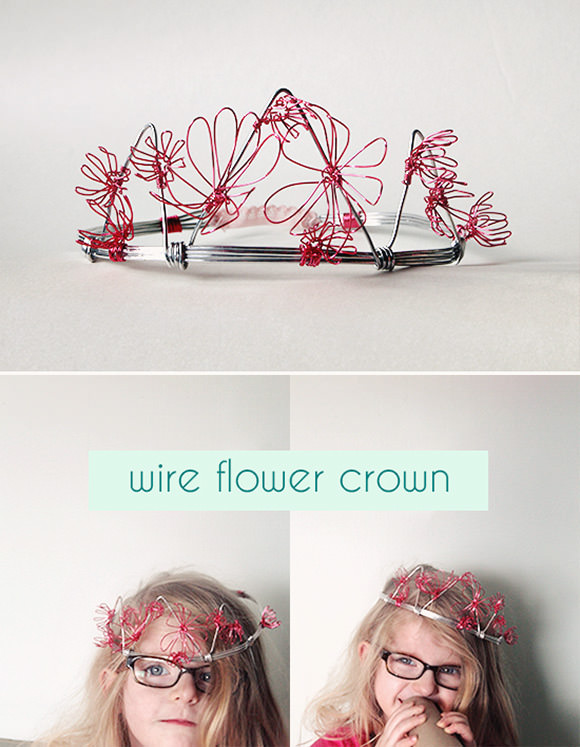 DIY Wire Flower Crown
via small for big
For a great gift, make a wire crown for your favorite little. I made this one for my daughter, and it's still her favorite dress-up accessory.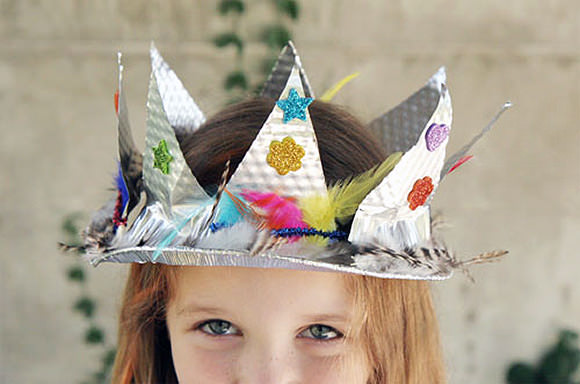 DIY Pie Plate Crown
via skunk boy blog
Here's another great kid-friendly crown. All you need are a bunch of tin pie plates and you have the perfect project for birthday parties. Guests can even create their own! (Careful, though, the edges can be sharp.)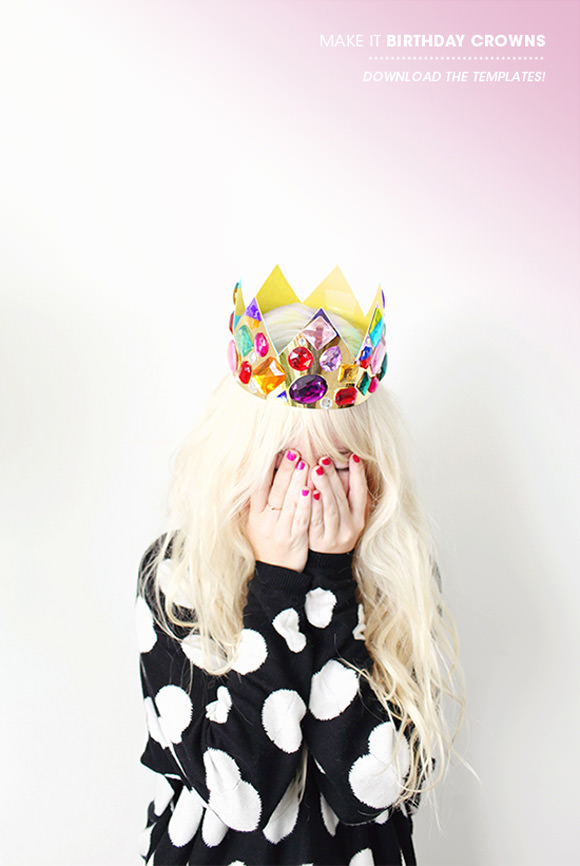 DIY Jeweled Birthday Crown
via designlovefest
Raid the cheap jewels at your local craft store and bling it up, baby. Isn't that what crowns are for? I thought so.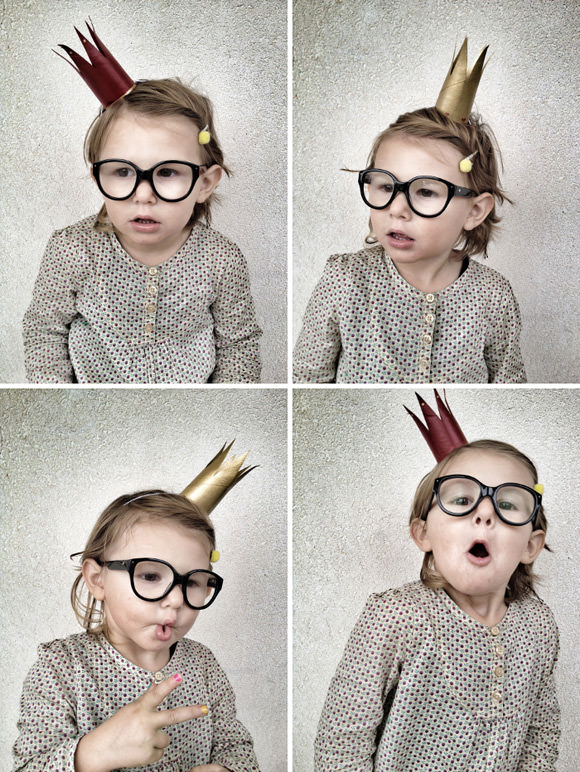 DIY Paper Roll Crown
via baby jungle
Yep, yet another way to use those ubiquitous toilet-paper rolls. A gilt finish certainly does help dress them up!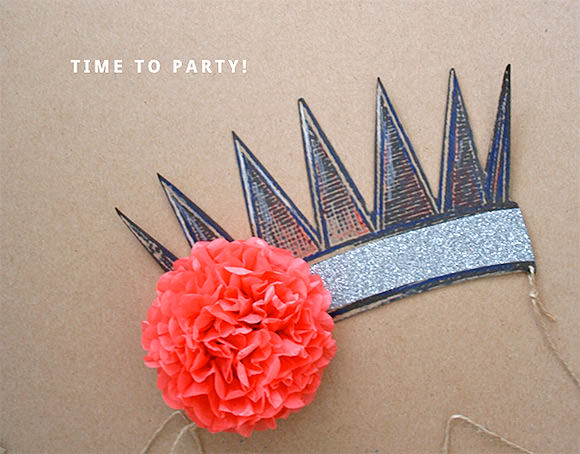 DIY Printable Party Crown
via create like crazy
It doesn't get easier than this one. Just print out this crown, already designed with vintage charm, then customize it with flowers, glitter, and paint to your liking.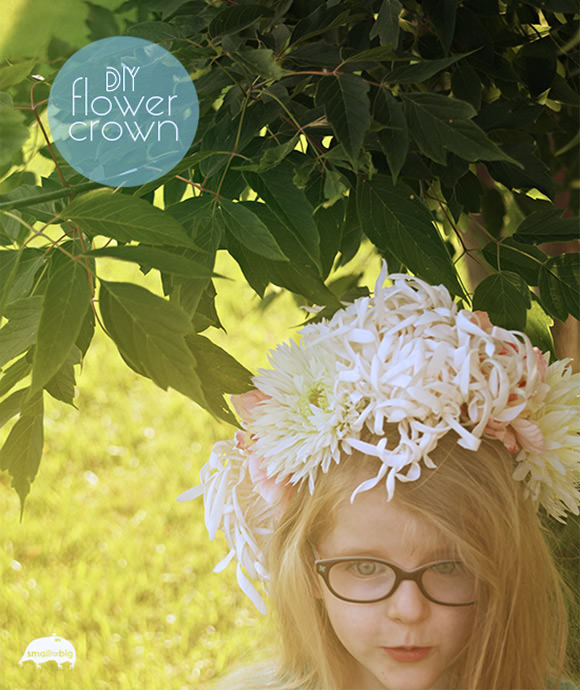 DIY Flower Crown
via small for big
You can tell I love DIY crowns because I have two of them on my blog! Channel your inner flower child with this fairy-like headdress.
Picture at the top of this post: Flower Girl Crown via hello lucky.