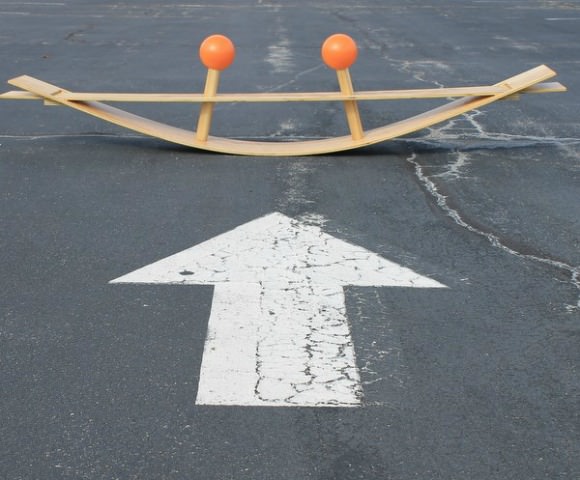 Rock, roll, slip, slide, tilt, twist… that could almost be the title of one of Tana Hoban's children's books, couldn't it? It sounds like a lot of fun anyway, unless those are furniture design specs and you have to add a seventh and slightly more boring "sit" to the equation.
What makes a great kid's rocker? I'm no expert, but I love the natural beauty of wood and I'm always on the lookout for well-designed toys and furniture that blend seamlessly with the modern home. Minimal, smart, and pleasing to the eye, here are a few of my favorite vintage and contemporary rockers. Enjoy the ride!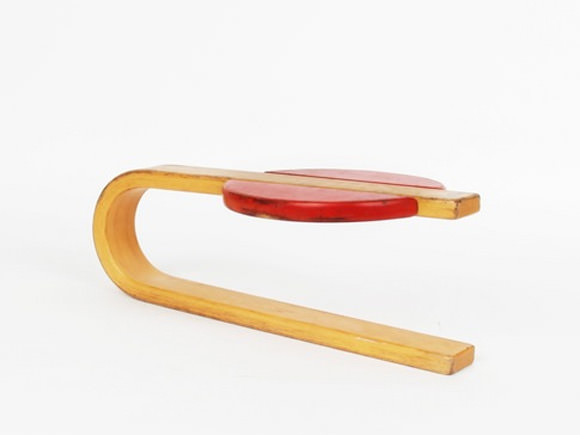 Vintage 1950s Children's Bounce Seat by Hukit
available for $650 from mondo cane
A vintage classic and number one on my bouncy chair list. Alex A. R. Pederson's "U" shaped seat was designced in the 50's for Danish furniture company Hukit. I love the touch of red, and would be quite happy to leave this old gem in my living room for eighteen years or more.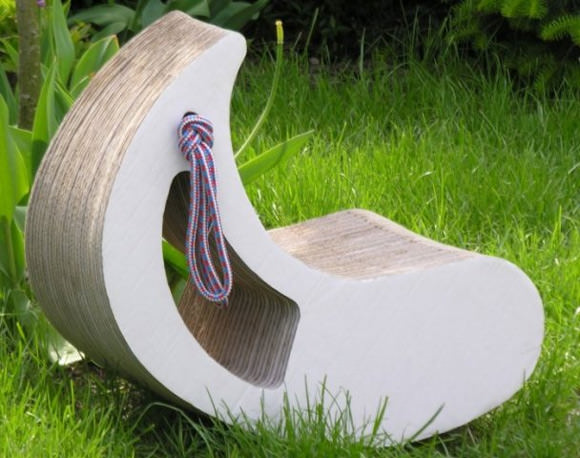 Modern Cardboard Rocker
available for $108 from laboratoryart
LaboratoryArt's chunky, tear-shaped eco-rocker is made entirely from recycled cardboard. The modern rocker not only looks great, but can also be easily moved around thanks to the lightweight cardboard construction.
Don't be fooled by appearances–the rocker supports up to 250 pounds and has a smooth polished surface, so there's no danger for your little one's fingers. Stunning in white (though slightly more expensive), this Polish rocker ticks all my eco-toy boxes.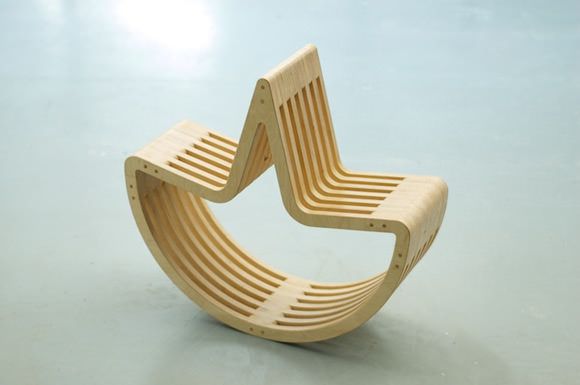 Dos-à-Dos Children's Rocking Chair
available from mbymartin
A beautiful seat for two! Estonian designer Martin Saar took his inspiration from 18th Century tête-à-tête chairs to make a children's rocker with the hope of encouraging interaction and direct communication. Made from layered birch plywood and simply waxed with beeswax, it is a joy to behold. Love!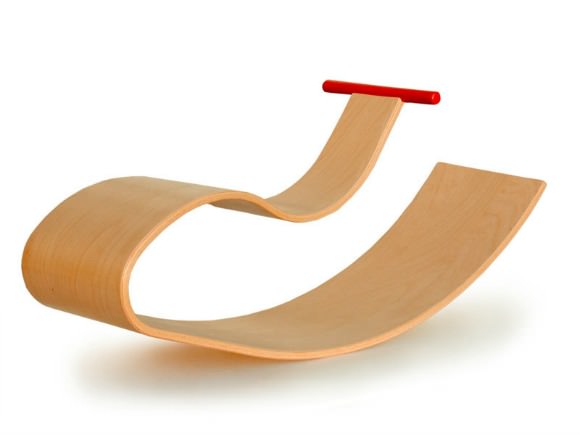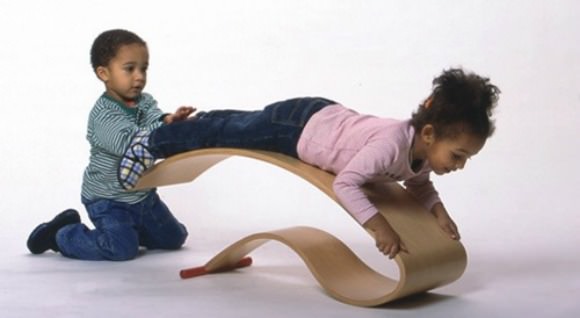 Swingo Rocker Swing
available for $220 from avocado store (via luna mag)
I'm all for diversity, so when someone mentions a rocker that doubles up as a slide, I'm all ears.  Designed in Germany by Timkid (which also produces a very nice Hippo and Twin rocker as well), Swingo is made from sturdy, solid beech and looks perfect for hours of indoor play to me.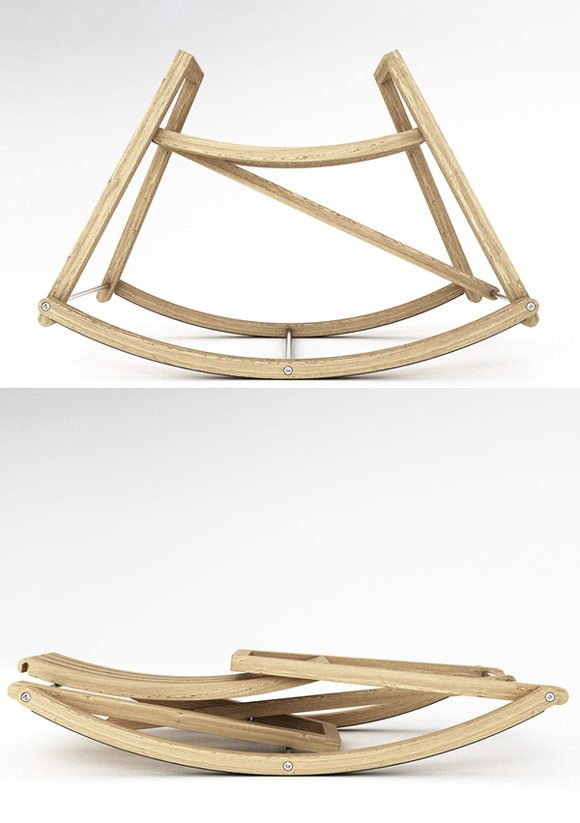 Collapsible Rocking Horse
available from michael svane knap
It's very simple, but I love the aesthetic of this rocking horse by Danish designer Michael Svane Knap. Not only is it minimal, the rocker is also collapsible and actually looks quite nice hanging on a wall. I'm not sure if it ever went into production, or if its folding system is entirely childproof (ouch–watch those tiny fingers!), but a great idea for small spaces nonetheless!
Pictured at top of post: Big Tilt, a seesaw with enough room for for (available for $800 from PlyPlay Designs).