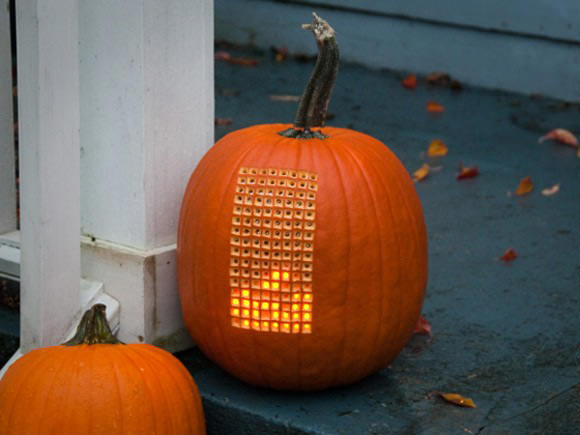 Here's something I came across that is simply to cool not to share. A pumpkin carved with a fully playable version of Tetris! The stem is used as the controller.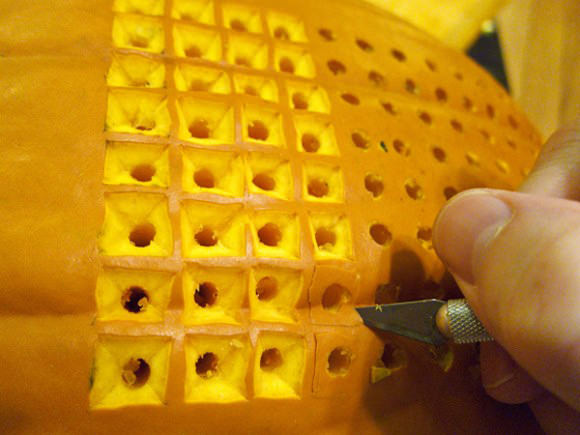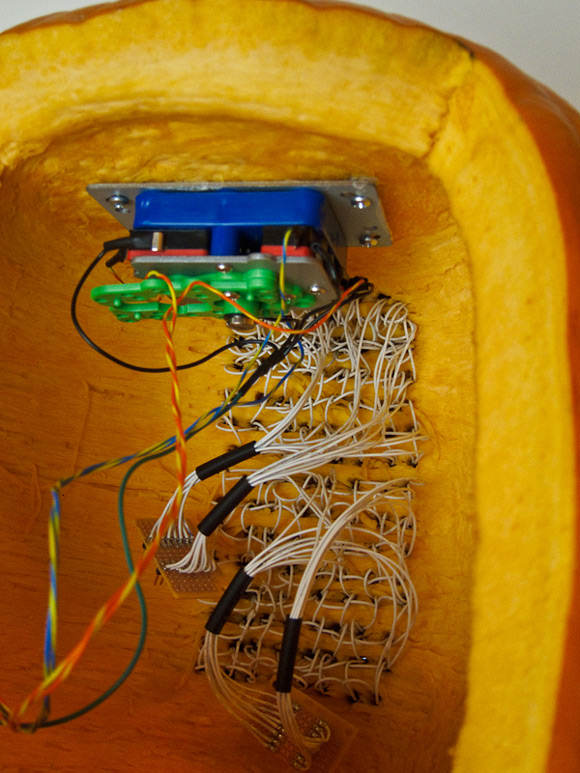 A complete DIY tutorial is available at HaHa Bird if you want to give the project a go yourself. There's also a video of Pumpktris in action.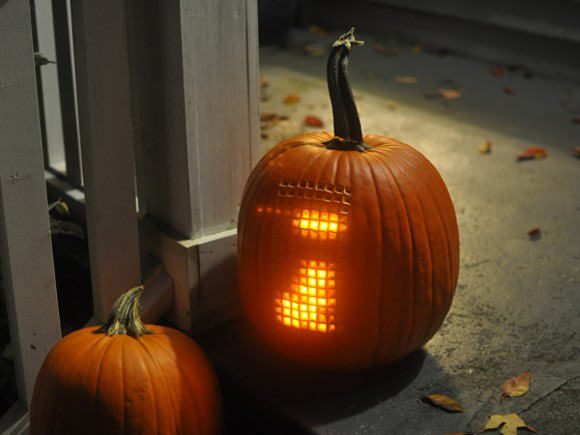 When it was all said and done, the project used 128 LEDs, 256 pieces of heat-shrink tubing, 313 solder joints, and around twelve hours of work over the course of a week and a half.
How effective is a pumpkin as a platform for Tetris? Someone already racked up a high score of 9,800. Amazing!