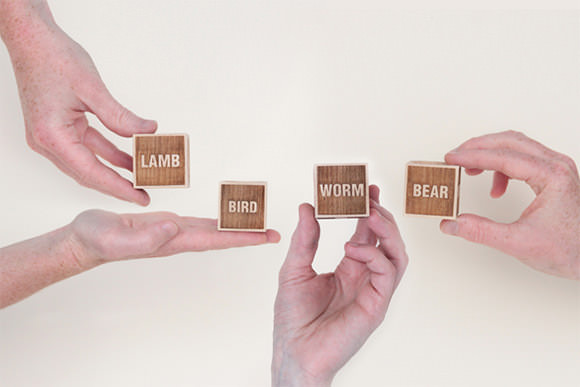 Did I ever mention that my father was a carpenter? I guess that's why i just can't get enough of wooden toys. I was surrounded by simple Waldorf-style designs as a child, and I still seem to be drawn to them like a magnet.
Wood in my blood? Maybe. Whether it's passion, curiosity, or a stubborn refusal to grow up, I can spend hours looking for the latest wooden plaything to jump out of the screen and surprise me. I just love wooden toys!
And yes, I've been at it again. I've been globe-trotting virtually, seeking high and low for beautiful, well-crafted wooden toys that will withstand the test of time. Enjoy!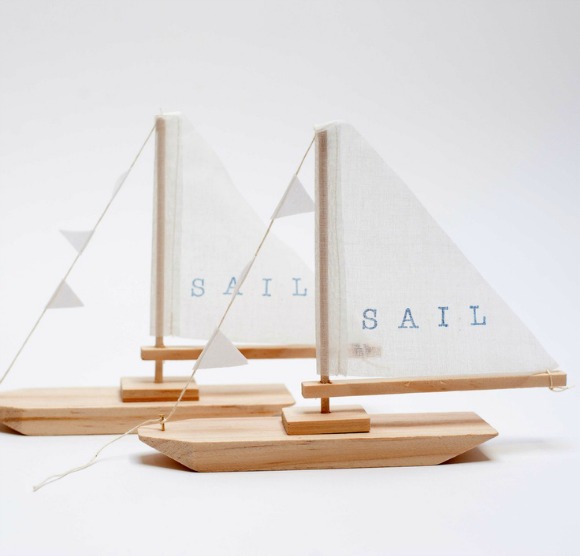 Wooden Sailboat
Available for $24 from Pi'lo.
As soon as I saw the prototype, I knew this little sailboat was for me. Like everything else made by Canadian designer Heather Shaw, this wooden toy is perfect in its simplicity (have you seen those wooden mobiles?). I love the cotton organza sail and bunting flag details, making this natural, timeless boat ideal for play & display.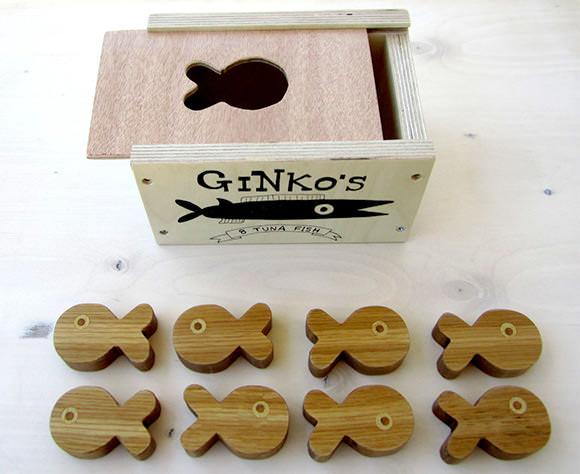 Tuna Fish Wooden Stacking & Sorting Toy
Available for $67 from GingoWoodWorks on Etsy.
Maya used to work as a marine ecologist observing the coral reef in the Red Sea but now prefers to share her love of the magical underworld by making wooden toys. Her quirky aquatic characters are handmade from Birch wood in Jerusalem, Israel, and are certainly very original. Little ones will have fun stacking the fish or pushing them through the fish-shaped hole. I love the packaging for her toys, especially the tin of wooden sardines!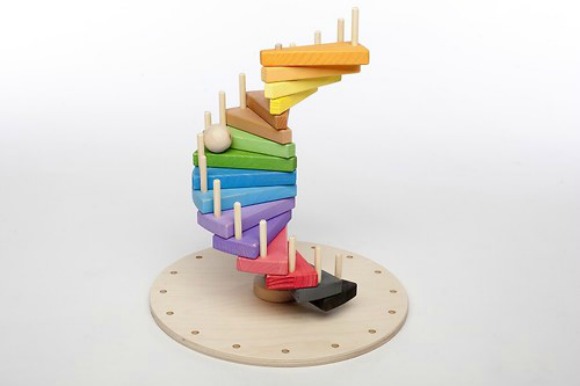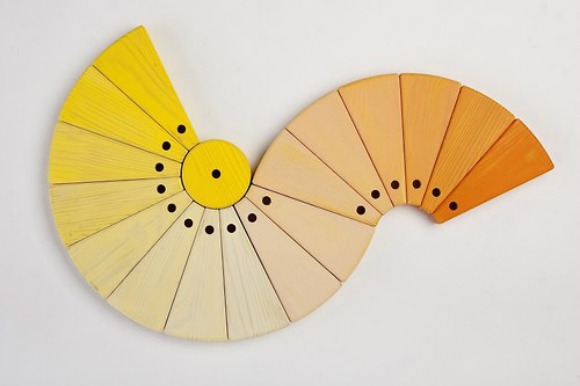 Wooden Color Block Toys
Available from Papik.
Well, I think the pictures speak for themselves! These wooden blocks from the Czech Republic are amazing! I have no idea how easy it is to buy them, but I wish I could have had this set for my kids! What a beautiful, stimulating way to learn about color, shapes, and construction. The creative possibilities are endless!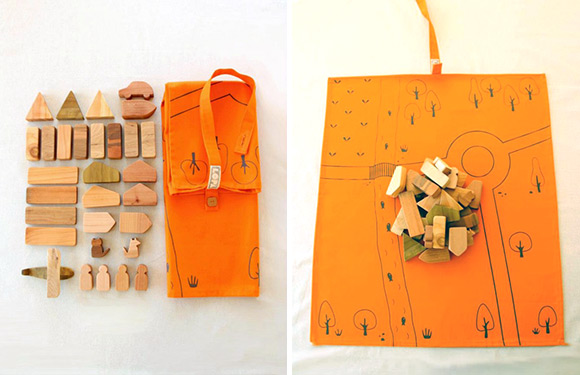 Pueblo Wooden Game Playset
Available for $54 from Lopa (see facebook page for stockiest).
L for Lopa, remember the name! This brand new toymaker from Chile specializes in wooden playsets and has some really smart ideas. Their debut collection includes dinosaurs, wooden blocks, native animals, and this super clever Pueblo game. In addition to the 30-piece wooden toy set, Pueblo comes with a bright silkscreen-printed playmat that can be rolled up and put away in no time. A great toy to take on vacation!
Pictured at top of post: Advice Dice – Who do you want to be today? Roll an advice dice to see! Price: $13 for one or $35 for all three from Drache & Bar, Berlin. Made from laser-cut beech wood in Cracow, Poland, by Szymon Szymański.