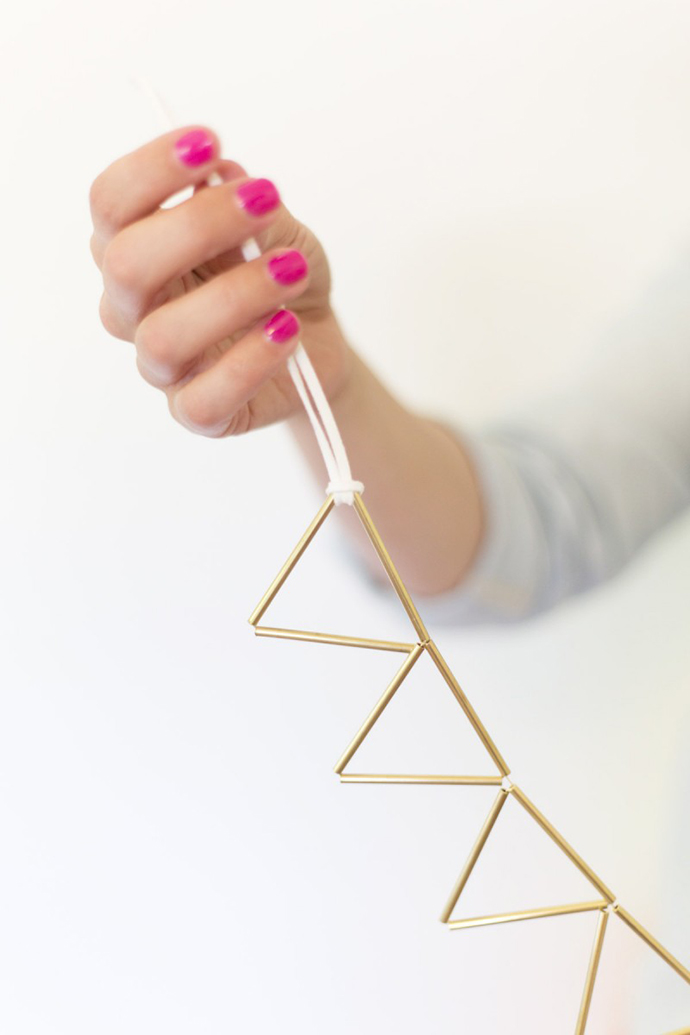 It's that time of year when everything feels better gilded, golden, and extra festive. But I find it's hard to add some of those golden accents without feeling like you've fallen into the kitschy side of glitter and bad, cheap, gold ribbons. How about we take it up a notch and forget the glitzy, and go for the warmer tones of brass?
There is a retro appeal to bringing brass back into our homes, but when you add a modern, minimalist look the result is very of the moment. These craft projects run from easy to make, to full-on get out your power tools. The results of either style are pretty amazing!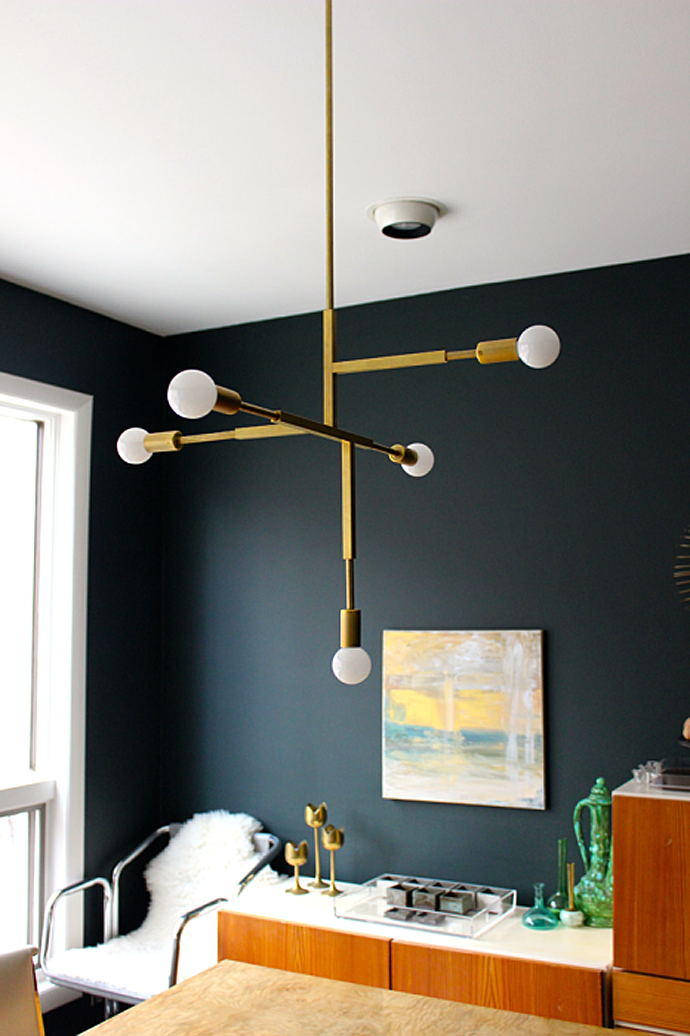 Tutorial by Mod Frugal
This is my very favorite out of this post, but it's also probably the most intense project out there. If you're looking for a dining room refresh, it's totally worth it!
He Caught the Moon Mobile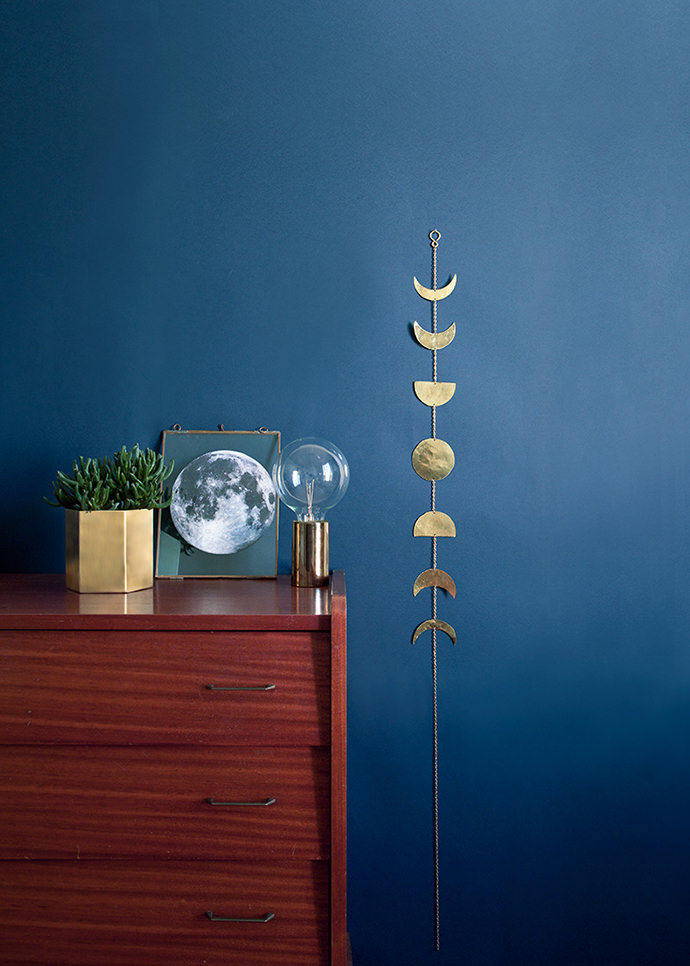 Tutorial via Mamie Boude
What a beautiful, boho take on the phases of the moon! I'd love to have this hanging by my bedside, or my daughter's for that matter. Or hang several down my hallway wall!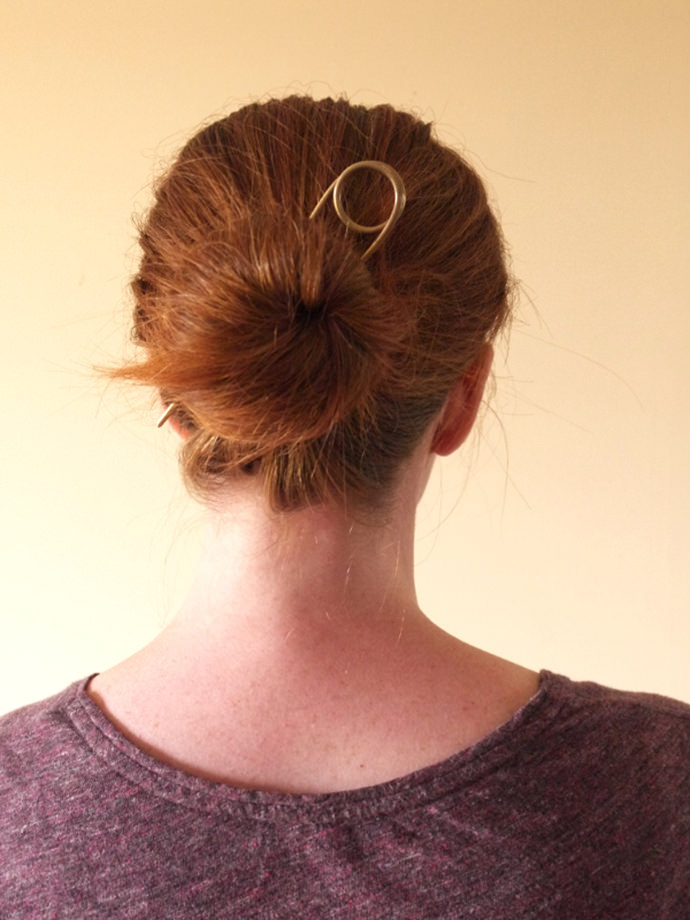 This tutorial is no longer available.
I'm always looking for simple but stunning ways to deal with my hair. This hair pin is a perfect example – it's a little bit special, but still perfect to grab on the go when I'm running late out the door!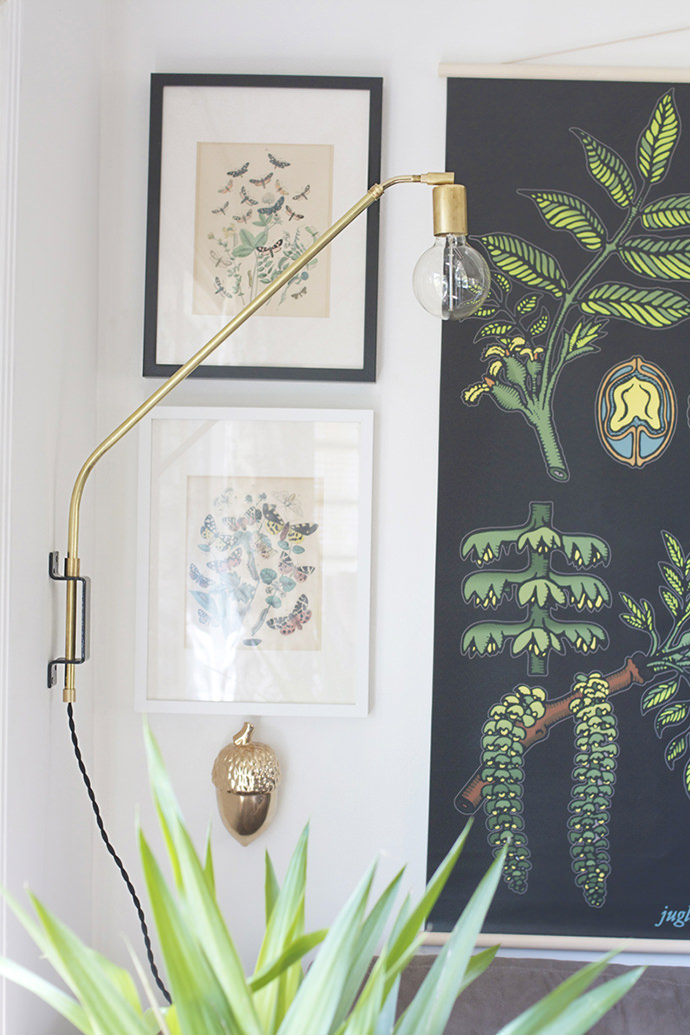 Tutorial via Hello Lidy
Another beauty of a DIY! I had no idea a home-brew lamp could look so posh, did you? The tutorial walks you through every step, which is just what I need.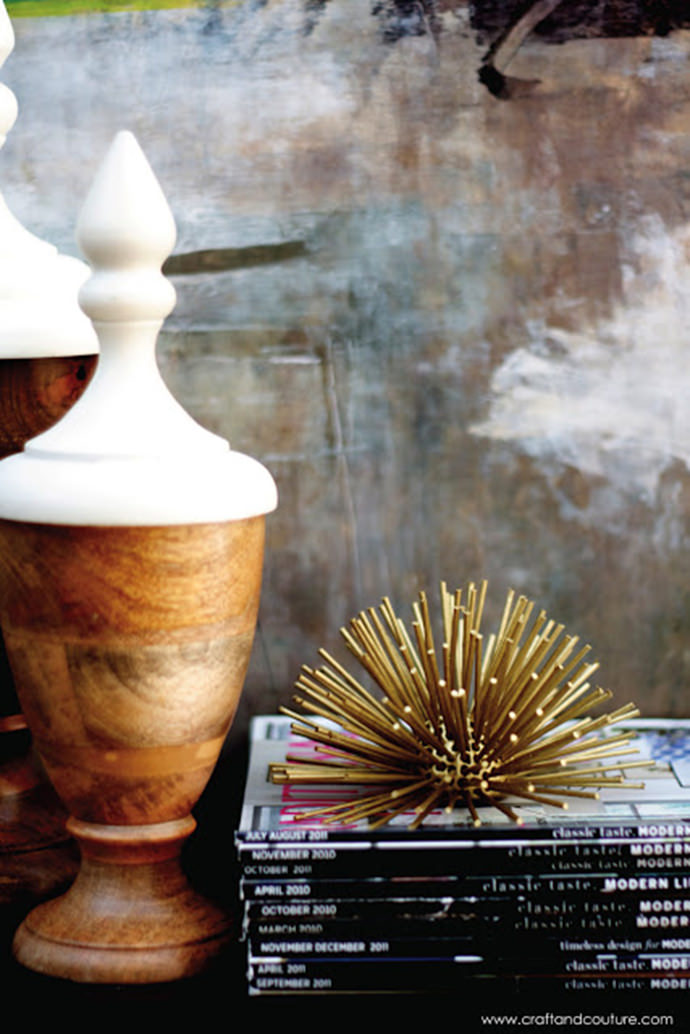 Tutorial via Craft and Couture
You'd assume this is all metal right? In fact, it's made from polymer clay and wooden dowels. I love a fake out, and this one is a really good one!
Pictured at the top of this post: brass and suede geometric banner, tutorial via Lovely Indeed