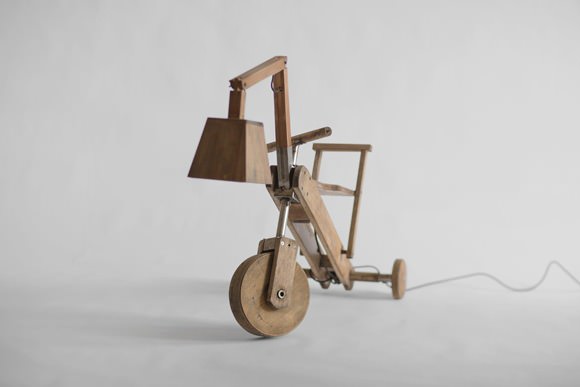 I'm totally smitten by this collection of upcycled furniture from Italian designer Elisa Cavani. Everything in the Manoteca collection is made using repurposed found objects kept as close to their original condition as possible, giving the furniture a highly original yet timeless feel.
Here are a few highlights…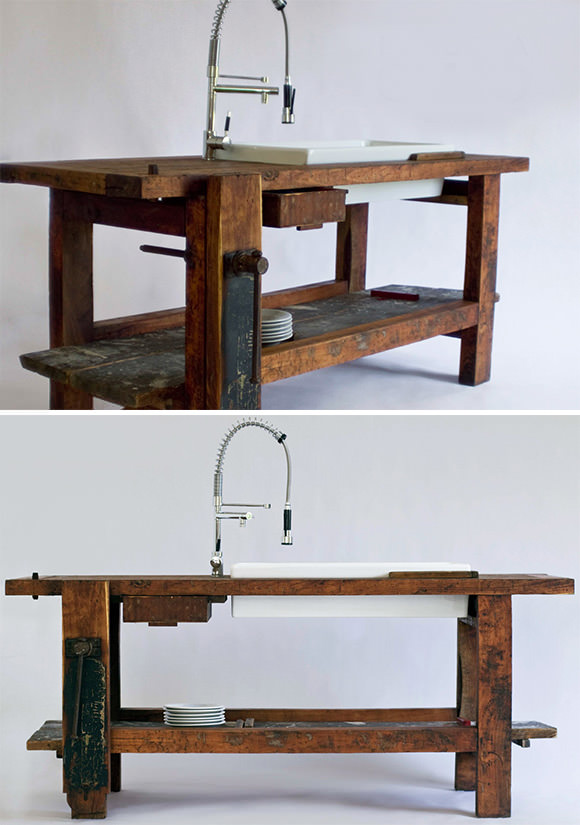 The Olmo kitchen worktable & sink is made from an old carpenter's bench – even the original vise clamp is still intact.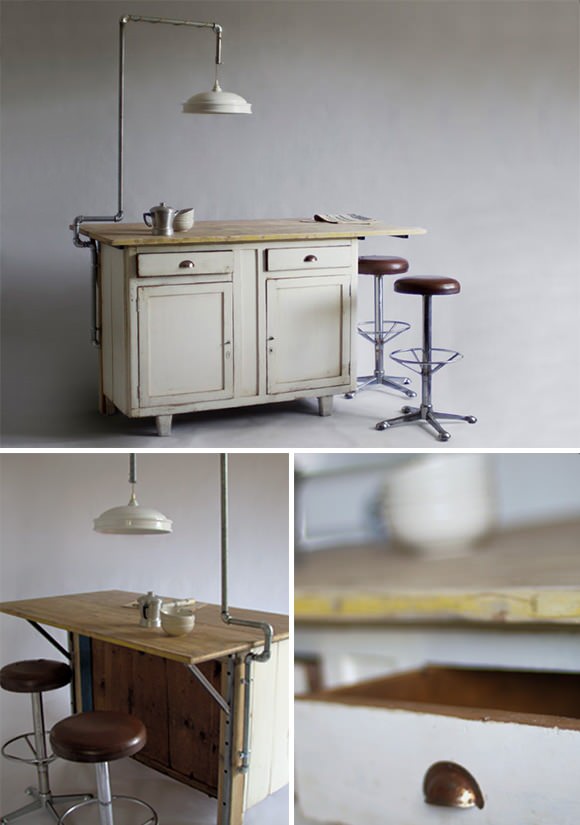 The Convivio kitchen island is a story within itself with all of the various parts and pieces that were used to create it, making it an ideal spot for guests to chat while you cook.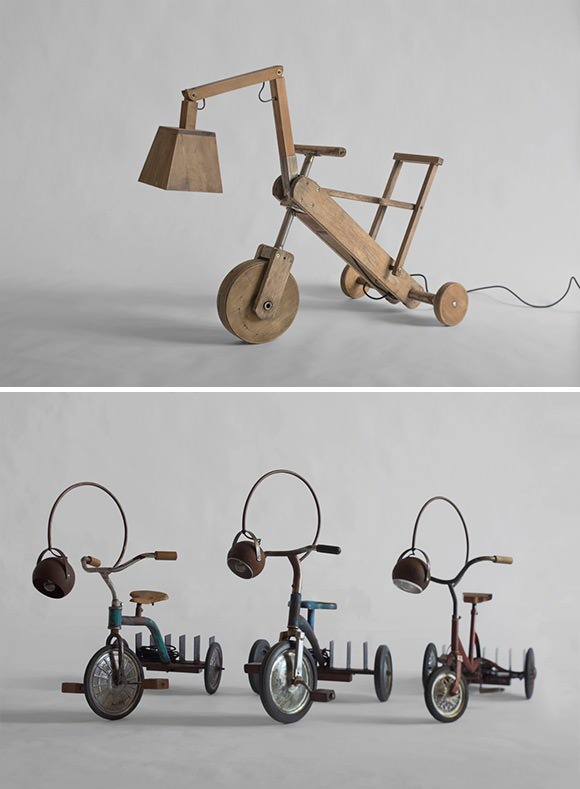 These vintage and wooden tricycle lamps breathe new life into long forgotten toys. They can be wheeled around with ease and there's even a handy little shelf for your books.
This Indoor Table, made from an old wooden door, has seating for eight and a hidden secret tucked inside. When the door is opened, it becomes a fully functional home office.
So inspiring!