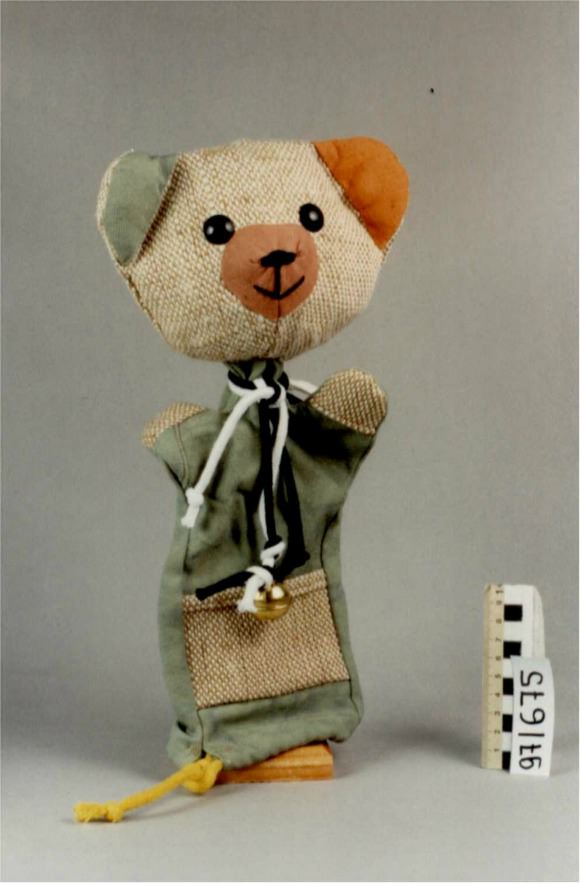 I'm in the mood for a few nice puppets (I have Daddytypes to thank for that). Last week I noticed Greg Allen's post about a small collection of Renate Müller's toys in the Sonneberg Toy Museum, Germany (her home town), and I was pleased to see a couple of simple hand puppets and puppet theaters among them.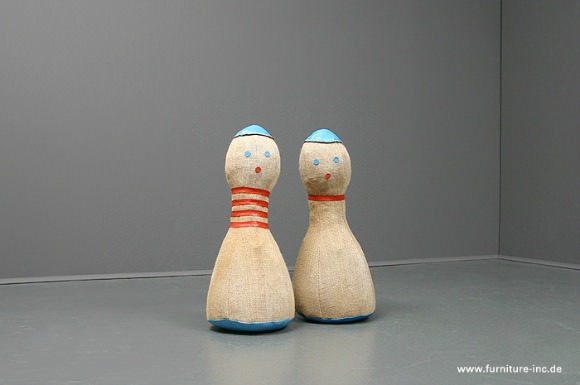 Like Rachel, I have a soft spot for Renate Müller's handmade jute and leather therapeutic toys, and find collector gems like these hard to resist. Until I look at the price tag, that is – sigh!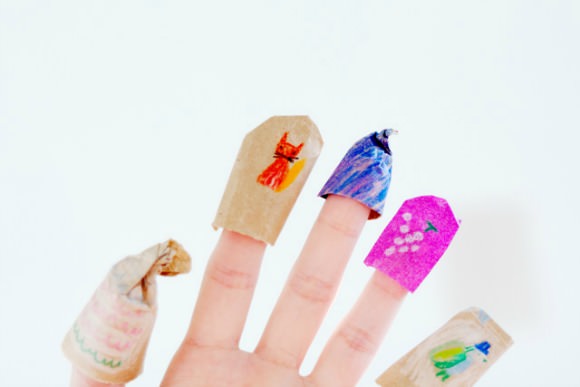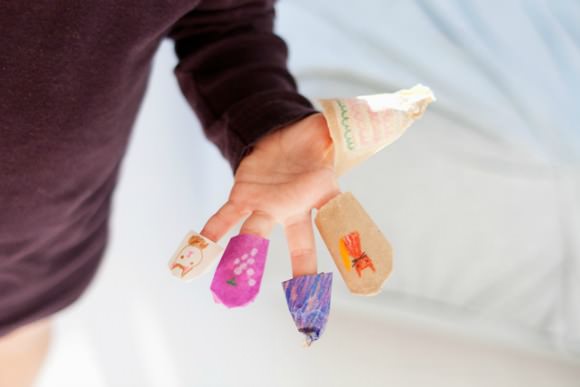 Paper Finger Puppets
created by yumiko froehlich
I'm hard to please puppet-wise. Simplicity is usually the key for me. I guess I could always try and make my own like Yumiko Froehlich, one of my favorite Japanese illustrators, who recently made this cute little finger set for her daughter. You just can't go wrong with a bit of paper, color and imagination, can you?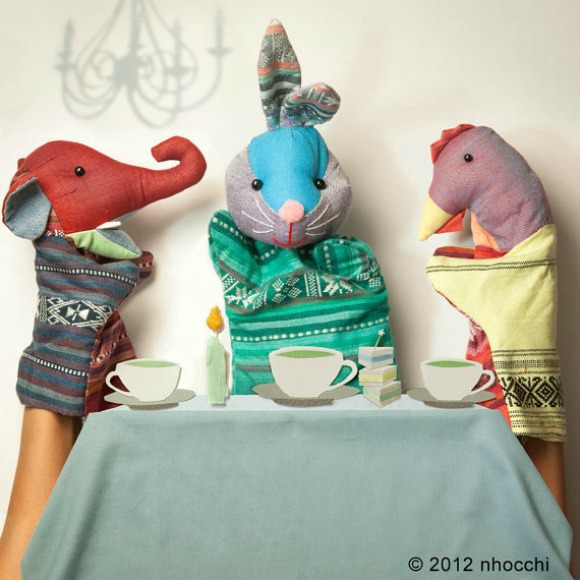 Handmade Puppets by Nhocchi
available for $25 from nhocchi on etsy.
Online handmade market places abound with handmade puppets. I found plenty of interesting ones in the Czech Republic via FLER, an obvious choice I know, but was surprisingly smitten with Nhocchi's puppet sets on Etsy.
I think the best toys and products for kids have a story to tell and Nhocchi's puppets are waiting to do just that. The New York-based company offer six characters at present, all handmade, well-styled and quite endearing really.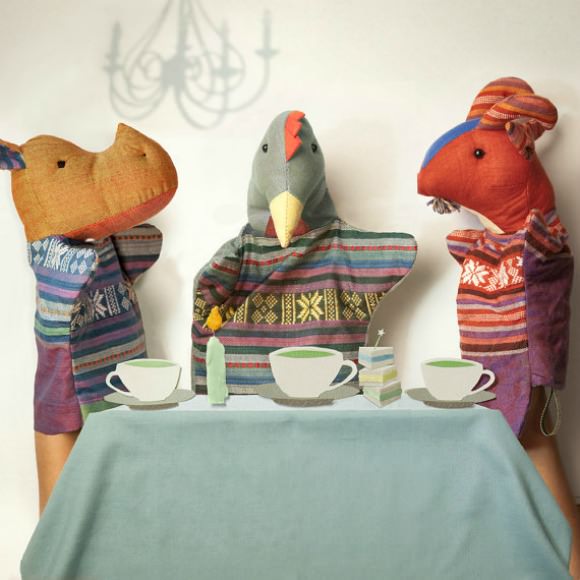 My vote goes to the rhino, with the chicken coming in a very close second place – such fun!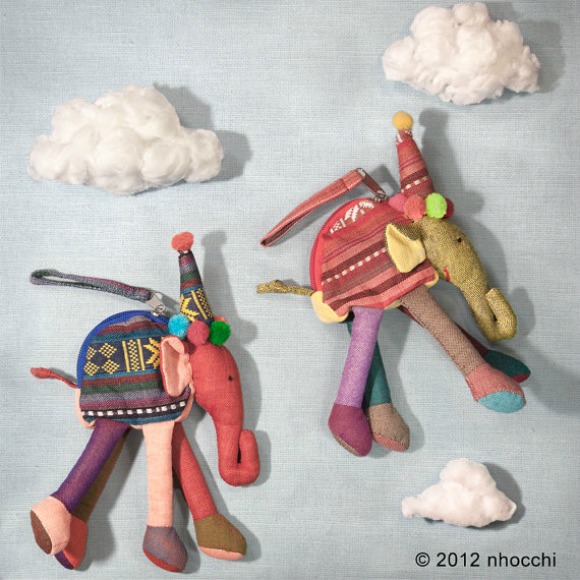 Flying Pocket Elephants
available for $20 from nhocchi
Nancy Dinh and Jamie Williams are the two creative minds behind Nhócchi (Nhóc is a Vietnamese word for a playful, imaginative child with a touch of mischief, and Jamie, whose family came from Sicily and Naples, was plumped up as a child on gnocchi of all kinds). Their store is small but full of things that kids just love.
I mean, long-armed cuddly monkey friends, mouse wall organizers and flying zippered pocket elephants… now you're really talking!
Image at top of post via Deutsches Spielzeugmuseum Sonneberg, follow by a skittles toy by Renate Müller (available for $425 from Furniture-Inc).