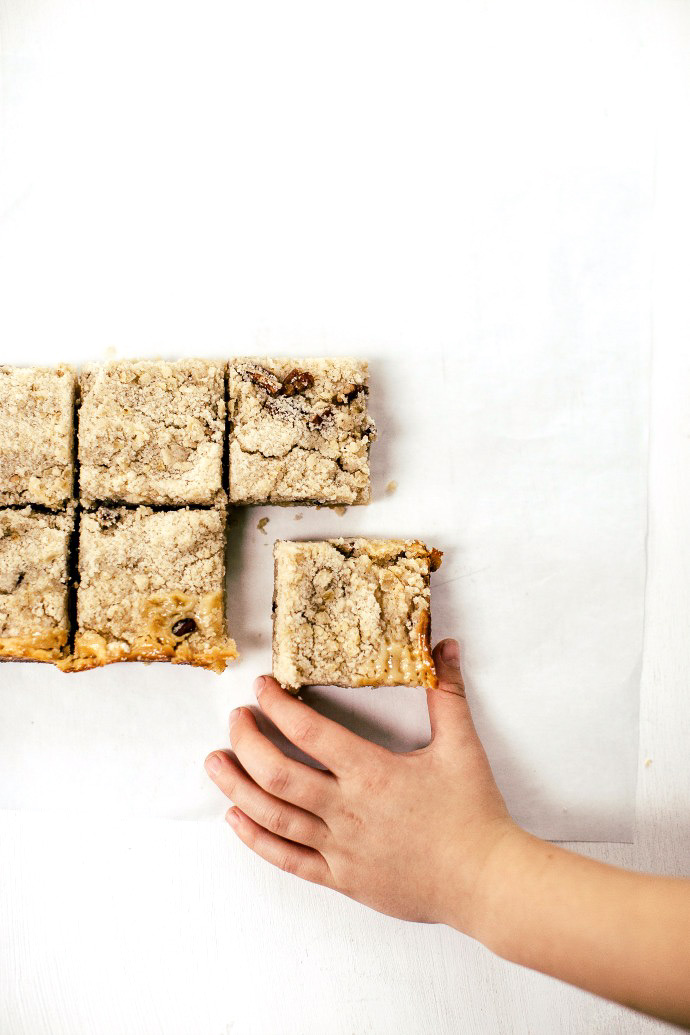 These apple bars were an experiment-gone-right, and I'm excited to share them with you today. My original intention had been straight up apple bars that bordered on pie, but I didn't have enough apples, and luckily remembered there was sweetened condensed milk in my pantry. A few hours later, and these beauties were sliced and devoured, with much oohing and ahhing from the rest of my crew. They are sweet and delicious, and a great way to use up all your crisp and beautiful fall apples.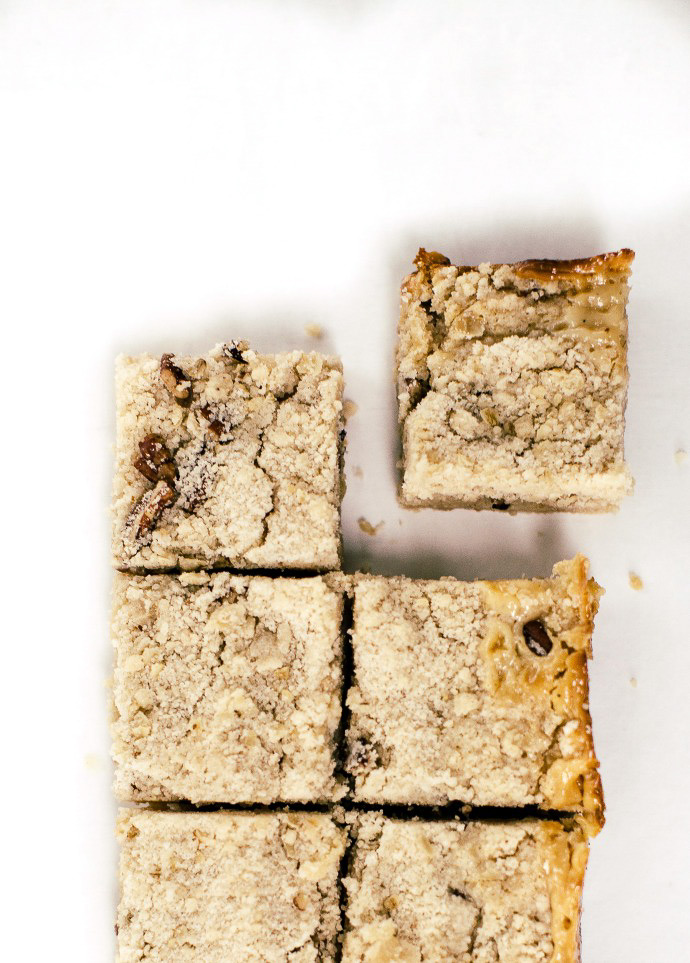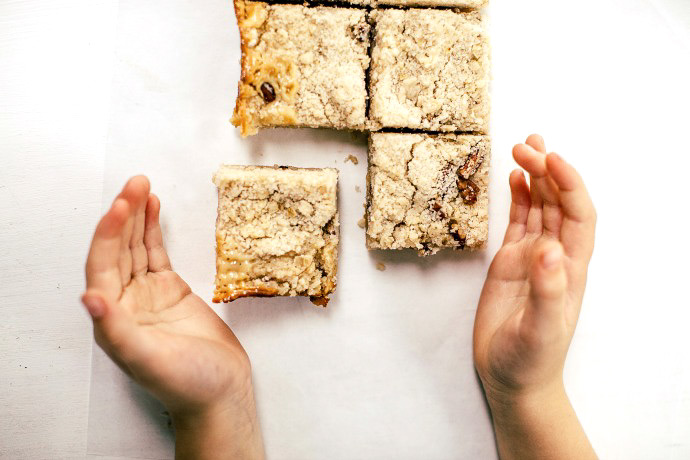 For the crust
2 ½ cups all-purpose flour
½ cup rolled or quick oats
1 cup granulated sugar
1 teaspoon baking powder
½ teaspoon salt
¼ teaspoon cinnamon
1 cup (2 sticks) unsalted butter, room temperature, and cut into 1-inch pieces
½ cup toasted pecans, chopped into bite-sized pieces
 For the filling
1 tablespoon unsalted butter
1 tablespoon brown sugar
Pinch of salt
3 cups apples, peeled and sliced into ¼ inch pieces (I used Galas, but your favorite baking apple will work here)
2 cans (28 ounces) sweetened condensed milk
2 teaspoons pure vanilla extract
1 tablespoon black-strap rum (optional)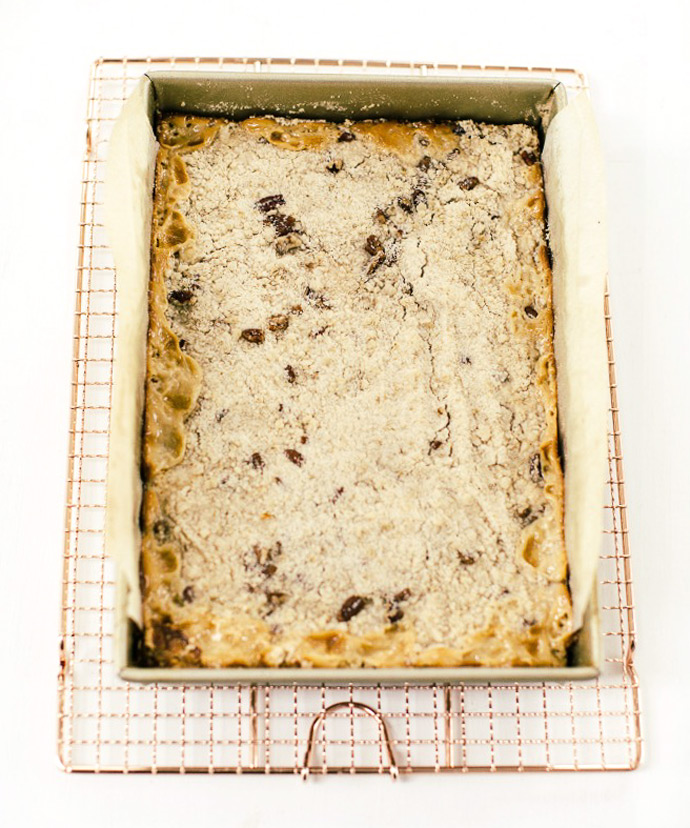 Preheat the oven to 350F. Grease a 9 x 13 pan and line with a parchment sling.
In the bowl of a standing mixer fitted with a paddle, mix together the flour, oats, sugar, baking powder, salt, and cinnamon. Add the butter, and mix until the dough resembles coarse sand. Pat half the dough into the prepared pan, and bake for 10 minutes. Stir the pecans into the remaining dough, and set aside.
While the crust is baking, prepare the filling. In a large skillet over medium heat, melt the butter. Toss the brown sugar and a pinch of salt with the apples, then pour them in the skillet and cook, stirring occasionally, until soft and slightly starting to brown, 3-5 minutes. Add the sweetened condensed milk to the skillet and cook gently until warm, 1-2 minutes. Add the vanilla and rum, if using, and another good pinch of salt, and stir to combine. Remove from the heat.
Pour the filling over the warm crust, and then top evenly with the remaining filling. Return the pan to the oven and bake until the filling is slightly puffed and no longer jiggly, and the streusel is light golden brown, 16-25 minutes. Transfer bars to the fridge and chill for 4-6 hours. Slice bars and serve. Bars can be served cold or at room temperature, but keep best in the fridge.