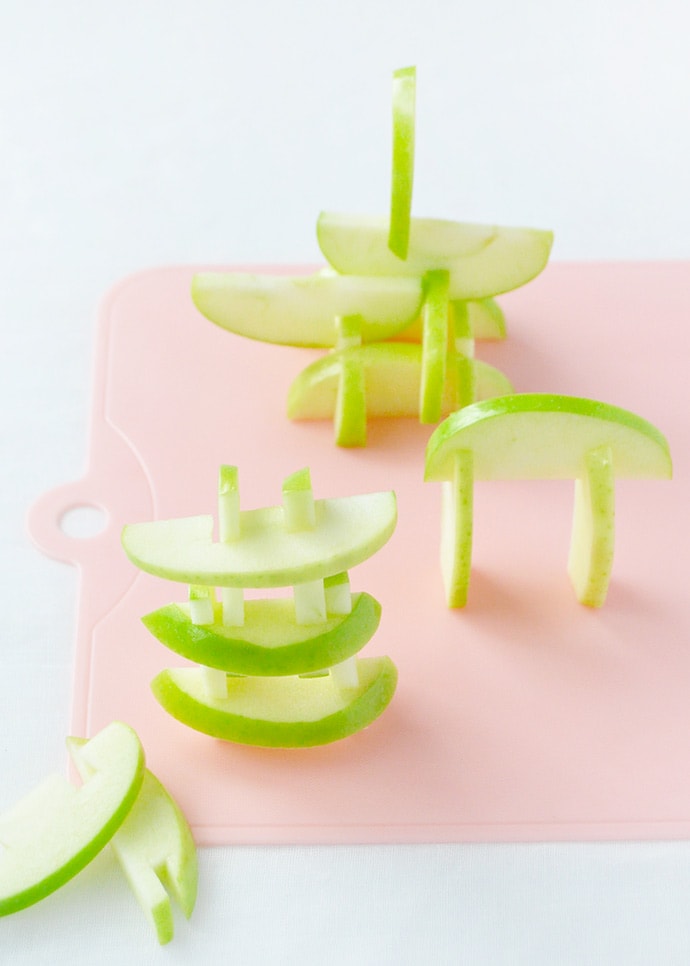 Turn snack time into a creative building lesson with these playful apple slices! Use whatever variety of apples your kids like best and cut them into these simple slotted blocks. After they're done building sculptures and sky scrapers, you've got a healthy snack that's ready to eat!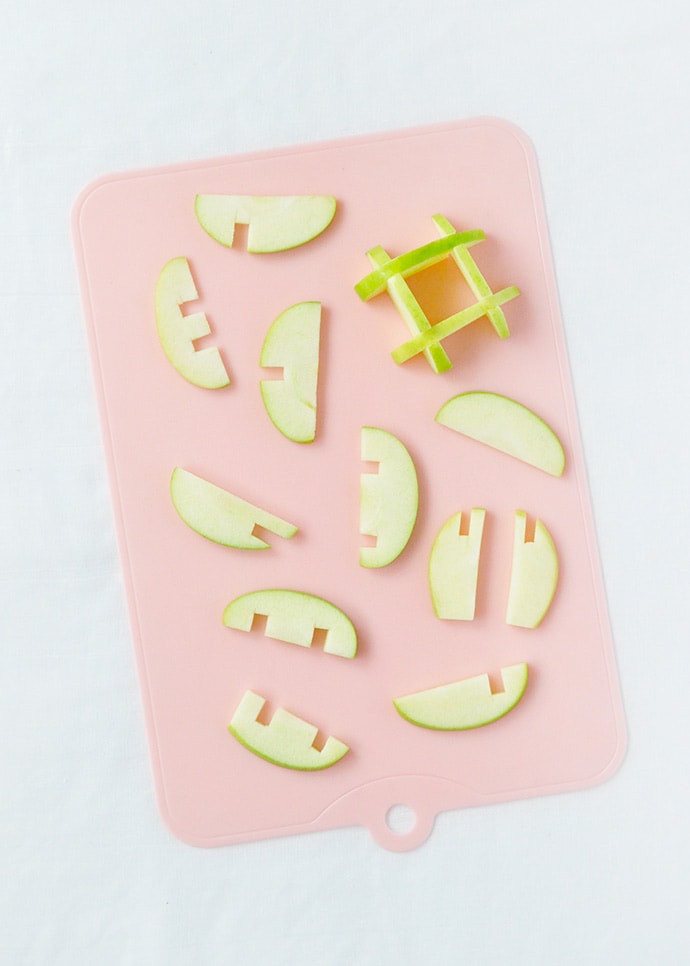 Apples (any variety)
Cutting board
Serrated knife
Lemon juice (optional)
Step 1
Before you begin, make sure you thoroughly wash and dry your apples. You can use whatever variety of apples you prefer, as long as they're nice and crisp! Larger apples will allow you to make larger building blocks, so keep this in mind when selecting apples. We used granny smith because we just couldn't resist the bright green color! Feel free to mix and match varieties of apples too – wouldn't this be a fun tower made of green, yellow, and red apples?
Step 2
On your cutting board, carefully cut the apple into even slices. Make sure that your slices are as even as possible, and not wedges. Because of the round shape of the apple, some slices will be bigger than others and some of the smallest edge pieces might not be useable. These ones can be eaten right away!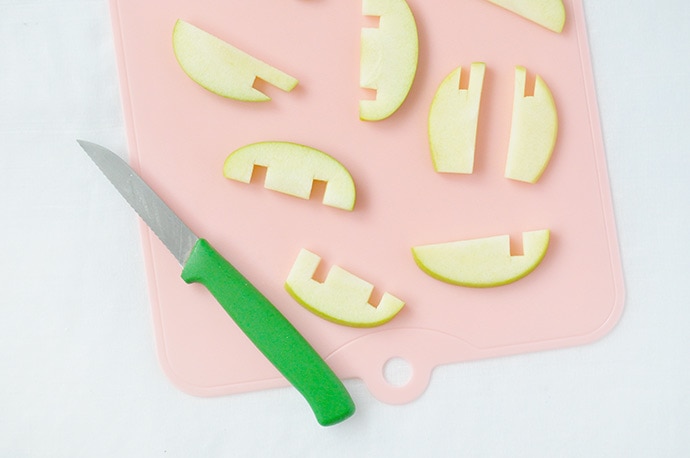 Step 3
Once you have your apple(s) all sliced up evenly, it's time to turn them into stacking blocks and planks! This step involves a little bit of guessing and checking, as well as experimentation, so it helps if you have a few extra apples on hand in case you need to make more blocks later. Use the serrated knife to cut small slots out of the apple slices, doing this on different sides. Make sure that the slots are just about the same width as the thickness of the apple slices – this will allow them to slot together nicely and stay secure. If the slots are too narrow, they won't fit together, but if they're too big, the pieces will just fall apart.
Step 4
As you're cutting the slots into the slices, have kids experiment with the pieces you've cut so far. They might have some suggestions for the most useful shapes so that you can continue to cut out more of those! You can also trim the apple slices to give them flat edges to stand better.
Step 5
If you want to prevent the apple slices from browning, give them a quick toss in some lemon juice.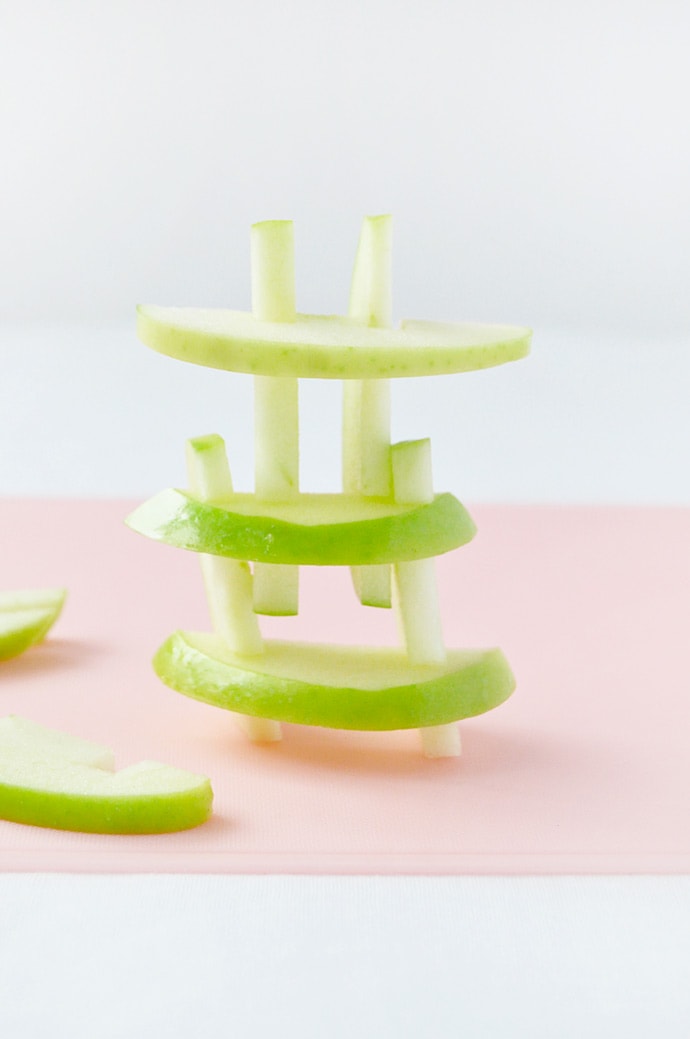 Happy playing and eating!