We are always on the lookout for the very best arts & crafts supplies and Kid Made Modern is a gold mine! Not only are the supplies super colorful and playful, but they have an amazing selection and variety of supplies that we just can't look away from. Needless to say, we're huge fans and are very excited to be collaborating with Kid Made Modern on a series of DIY projects just in time for the holidays! Keep your eyes peeled – we'll be sharing lots and lots more next week. In the meantime, today we're sharing an exclusive 20% off discount with our readers! Just use code handmadecharlotte at check-out until December 19th. Keep reading to see a few of the crafty supplies and kits on our wish list this year!!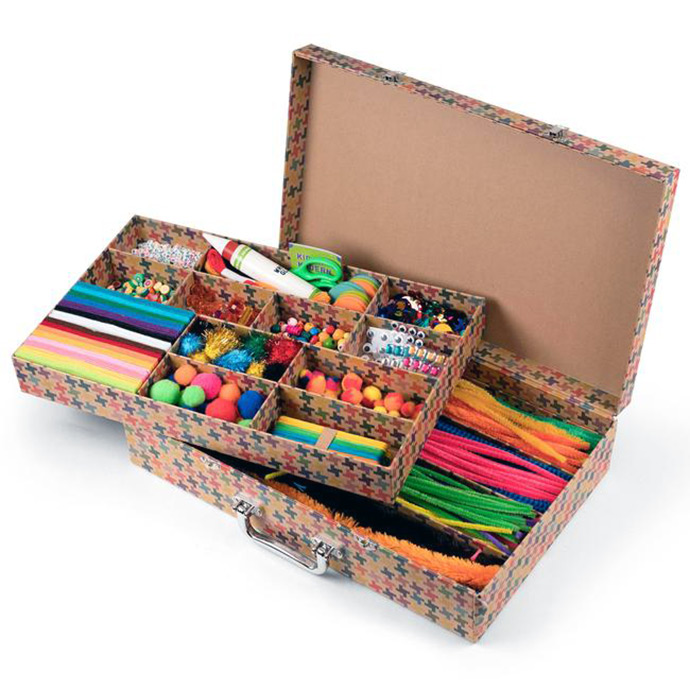 Arts and Crafts Supply Library
This kit is a crafting staple!! Felt, googly eyes, glue, and pom poms of all colors, shapes, and sizes – yes, please!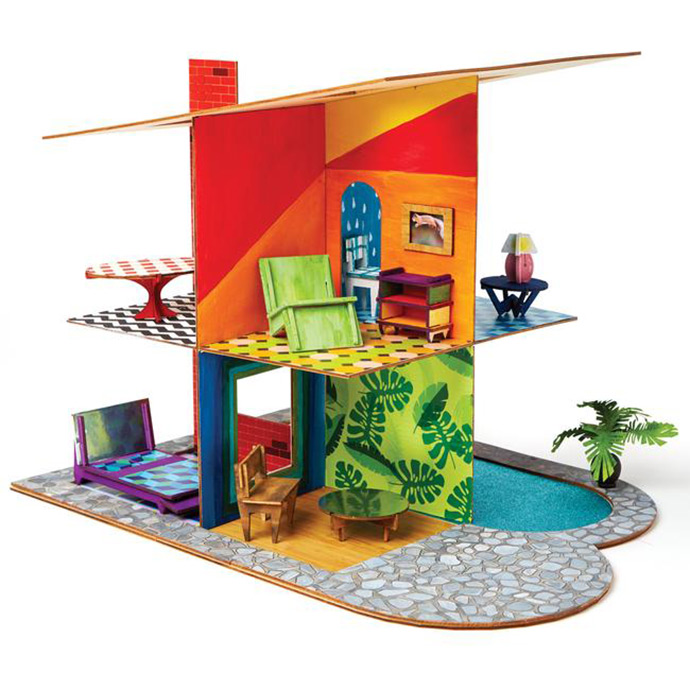 Modern House Craft Kit
Construct and decorate your very own dollhouse! This kit comes with paint, paper, and wooden furniture so that you can mix and match your dream home. If only this super cool house was full size!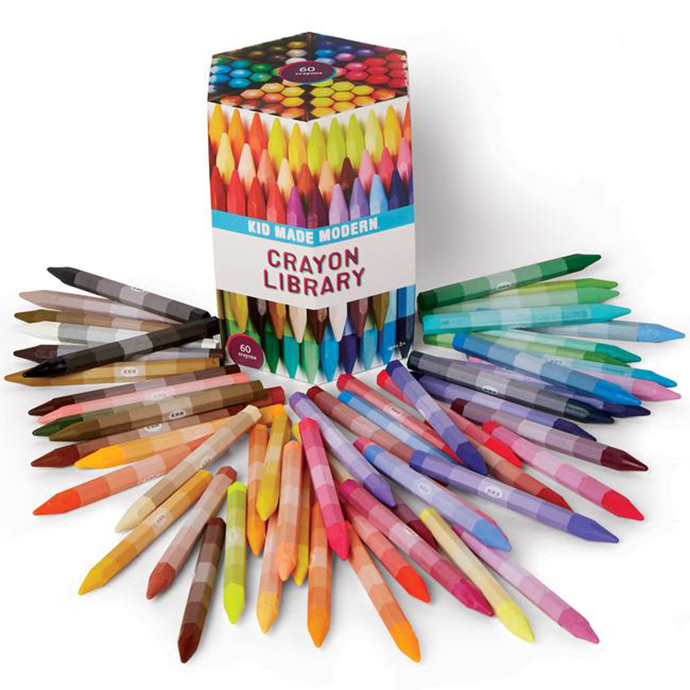 Crayon Library
This set of 60 crayons is our favorite kind of rainbow! Plus, the box comes with a built-in sharpener so that you'll have fresh crayons on hand at all times.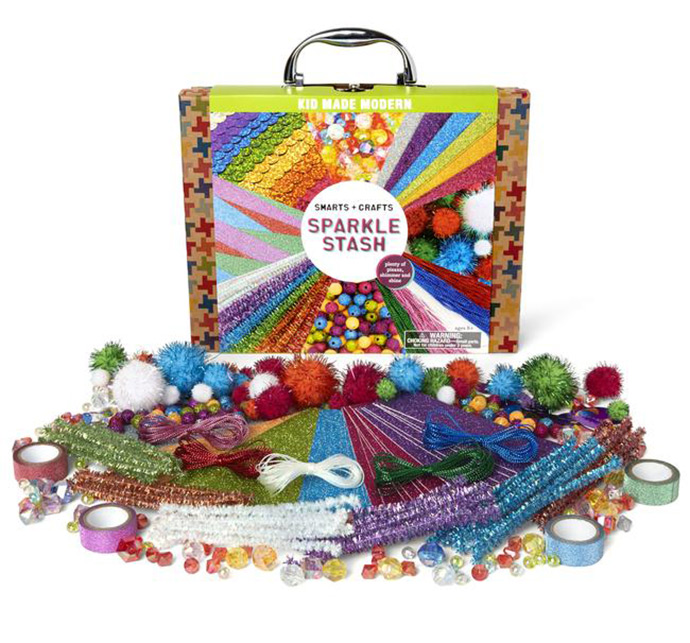 Smarts and Crafts Sparkle Stash Craft Kit
If glitter is your thing, this kit is a must. Filled to the brim with metallic pipe cleaners, pom poms, beads, and more, this carrying case of supplies is ready to go on all your crafty adventures.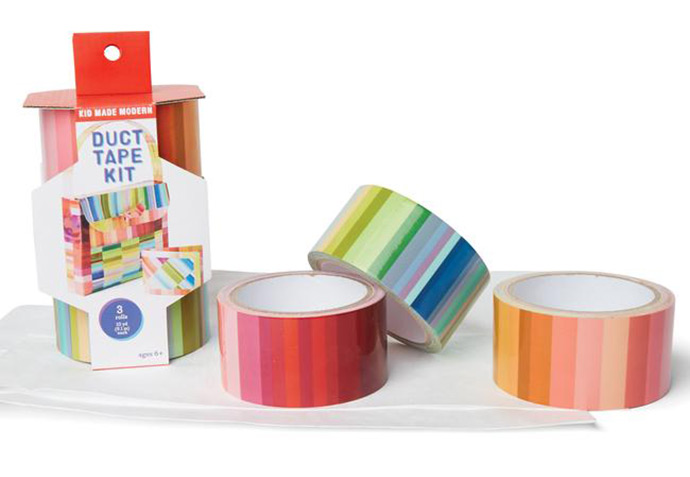 Duct Tape Kit: Stripes
We are in love with the colors on these rolls of duct tape! Plus, these rolls are just as strong as regular duct tape but are much easier to tear without those annoying sticky strings.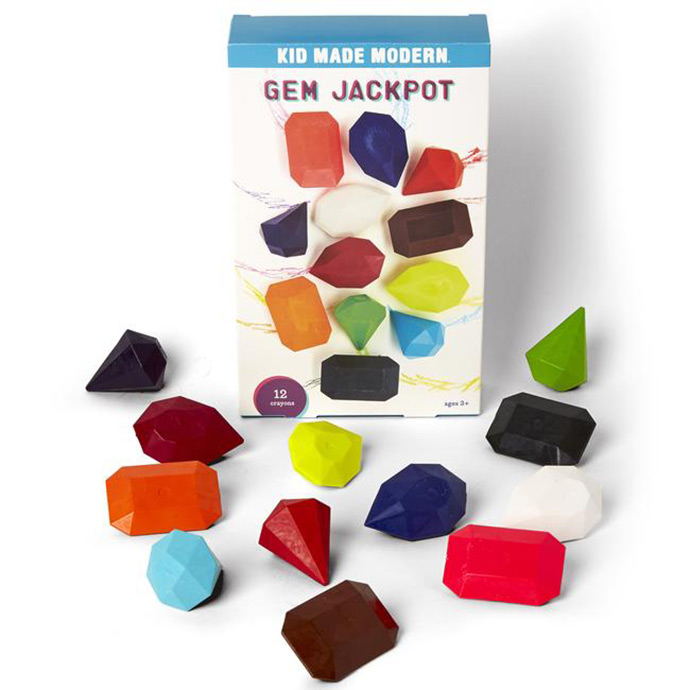 Gem Jackpot Crayons
Be Queen or King for the day with your own set of crayon jewels! We especially love these chunky crayons for little hands.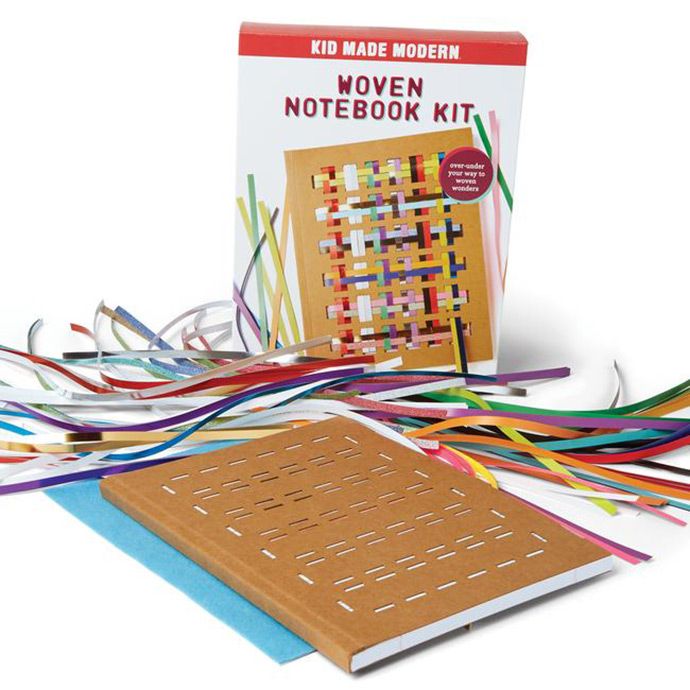 Woven Notebook Craft Kit
Learn the basics of weaving with this amazing woven paper notebook. All the paper is precut into strips so you can focus on designing the best rainbow weaving around!
The projects you can make with this patterned paper pad are endless! Homemade cards, origami, paper garlands … you name it, there's a paper for it!
Design and decorate you own custom ukelele! This is the perfect gift for budding musicians, or crafty kids who want to learn a new skill.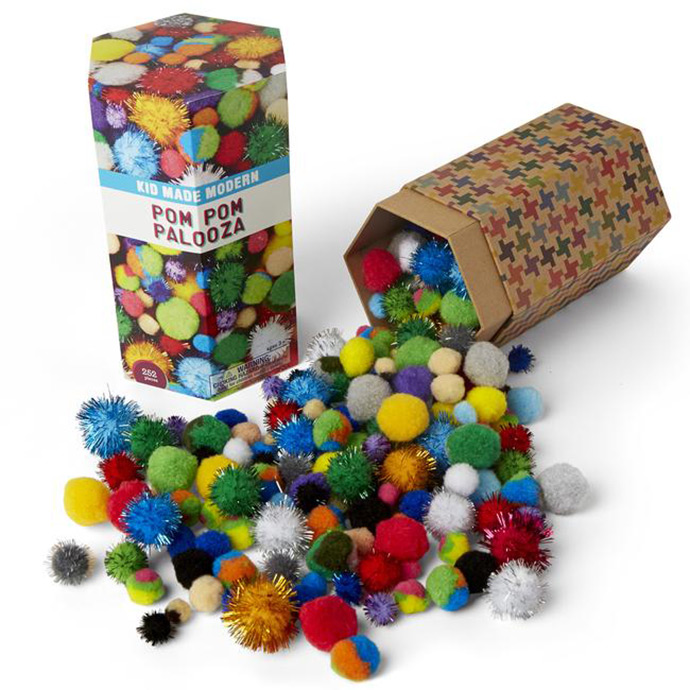 Pom Pom Palooza
And last but certainly not least is one of our all-time favorite things from Kid Made Modern. These pom poms can be used is SO many fun and creative ways.
Check back next week to see how we've been putting all these amazing craft supplies from Kid Made Modern to use this holiday season!!