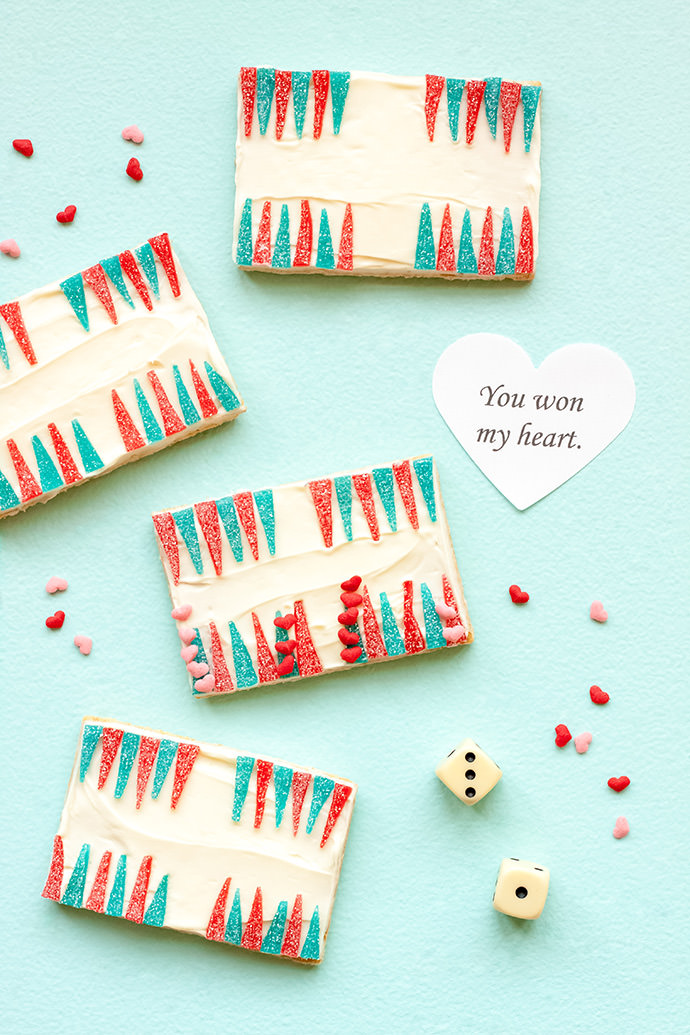 Backgammon has always been a favorite in our family! When the kids were little and still needed to take naps on vacation, my husband and I would sit in the hotel, and play a bunch of rounds. It's a game that I didn't actually learn until my adult years, but my kids will be able to say they grew up on it.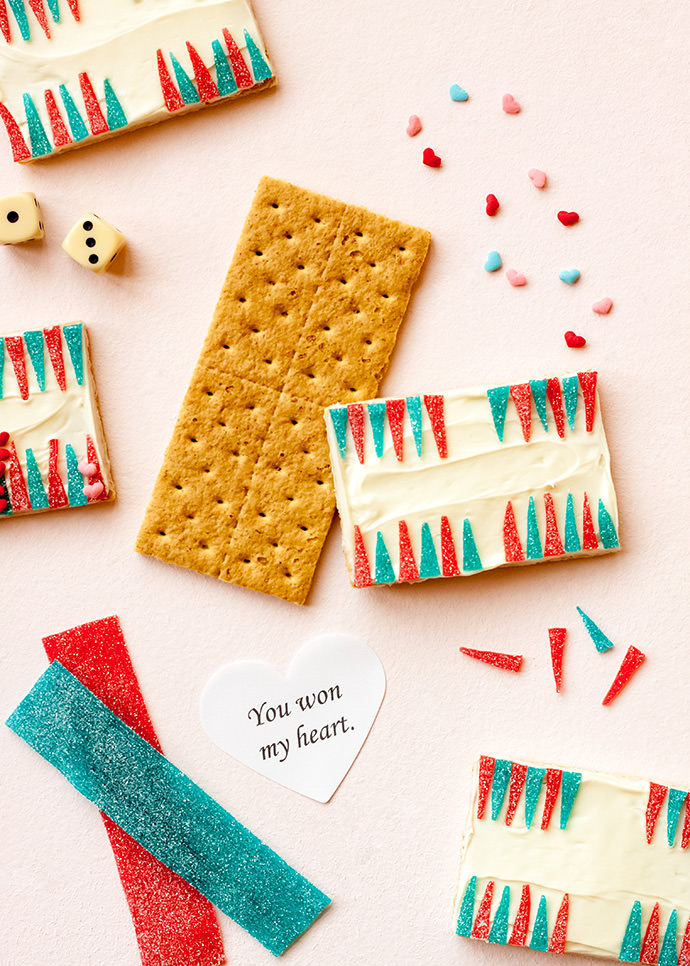 Recently, I was inspired by the DIY portable felt set that Amanda Kingloff crafted for Christmas. It reminded me of candy, and that inspired this edible Valentine backgammon board! I realize that it could appear to be time-consuming, but once you get into a triangle-cutting rhythm, it goes very quickly. Add some heart sprinkles, and a tag that says "You WON my heart", and you have the perfect Valentine for all your game-loving friends!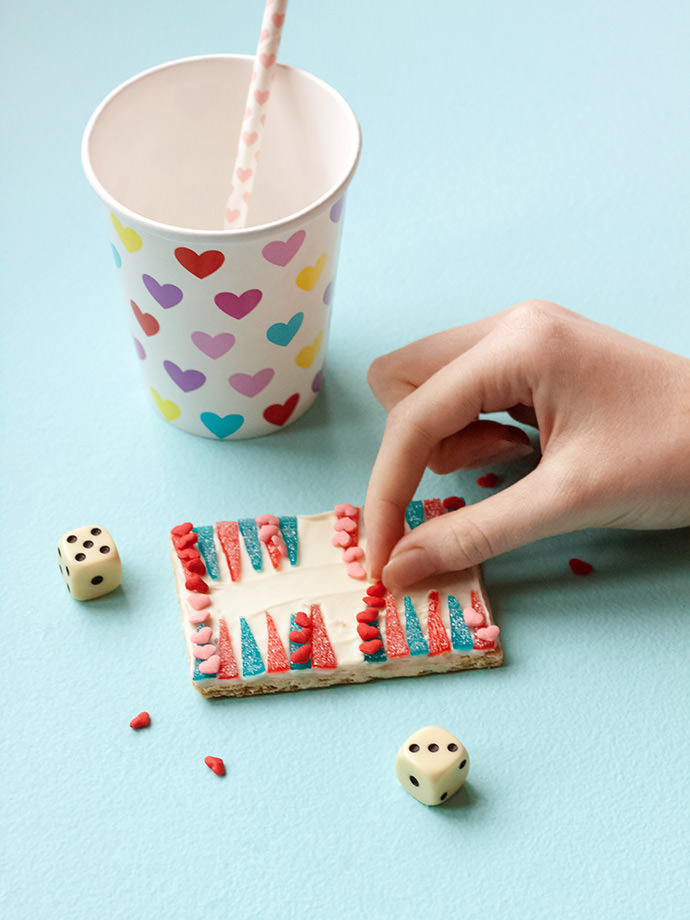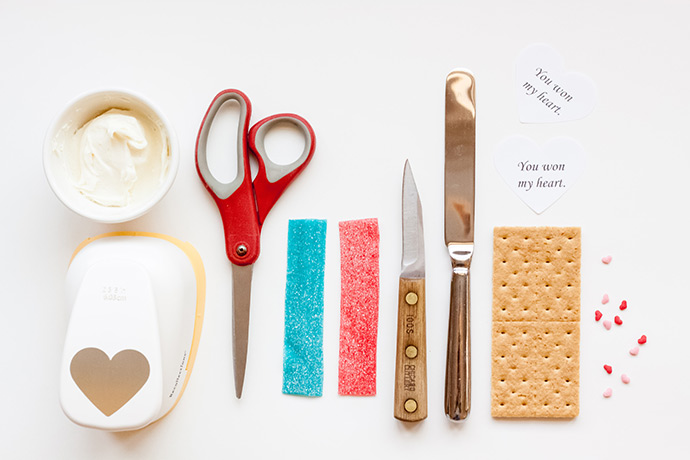 Frosting
Graham cracker
Knife for spreading
Sharp knife for cutting
Sour belt candy in 2 colors
Heart sprinkles
Scissors
Cardstock with saying "You WON my heart."
Heart hole punch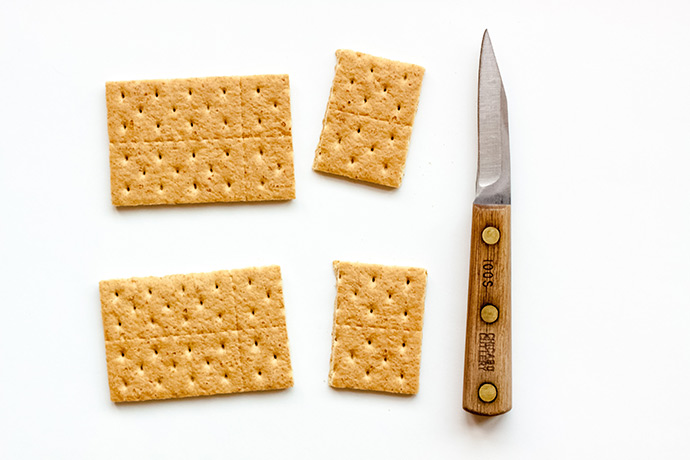 Step 1
Use a sharp knife to cut your graham cracker down on the fifth row of dots from the end. It helps to "saw" before making the final cut.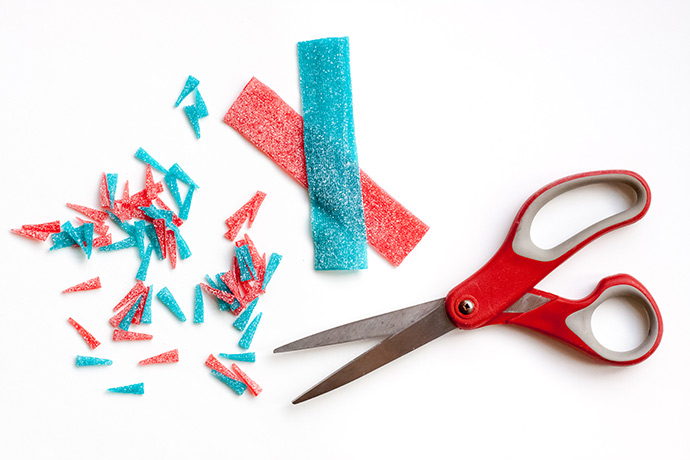 Step 2
Cut your sour belt candy into small ¾" long, skinny triangles.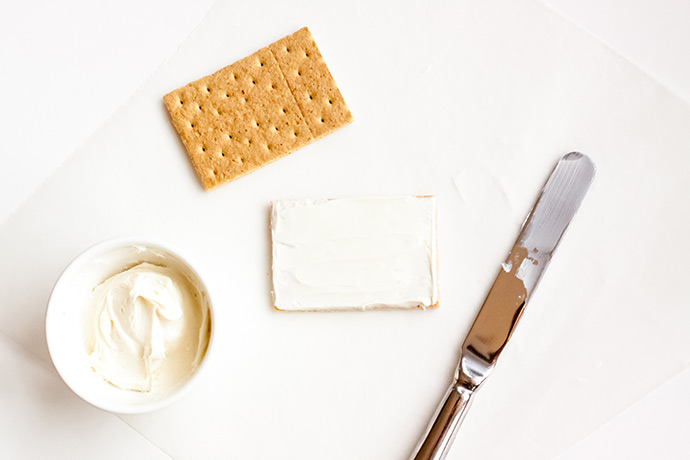 Step 3
Frost the top of the larger piece of graham cracker.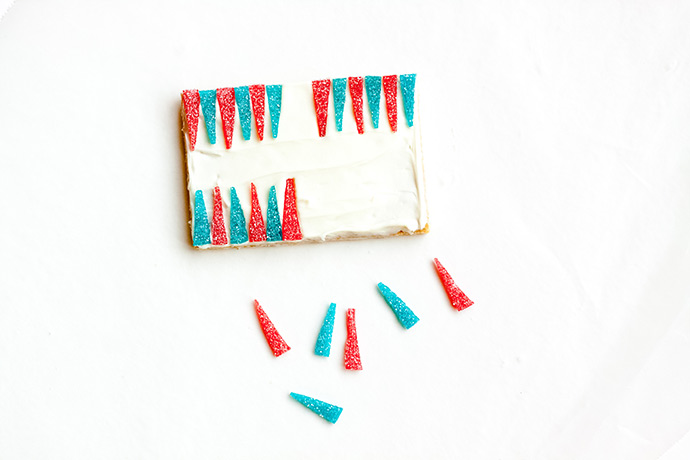 Step 4
Alternating colors, place six triangles on the bottom of a long side of the graham cracker, starting at the edge. The wide end of the triangle should be at the bottom, and the narrow end should point up. On the opposite side, start with the opposite color at the edge, and place six triangles in alternating colors. Next, start at the opposite end of the graham cracker, and place six more triangles at the top and bottom in alternating colors.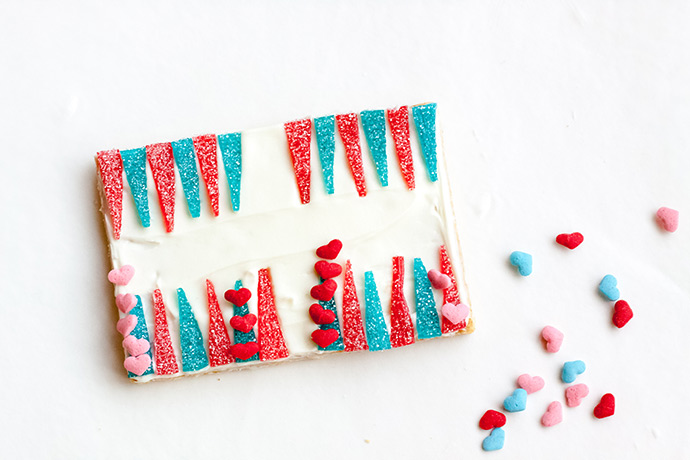 Step 5
Next, lay out some heart sprinkles to look like playing pieces. You can either set it up as it would be at the beginning of the game, or just place some randomly to look like the game is in action.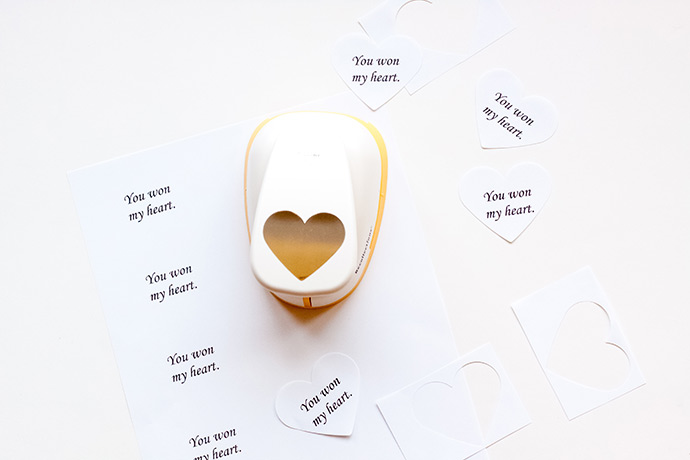 Step 6
Print or write "You WON my heart" on white cardstock. Center the words in a heart hole punch, and cut out a heart. You may add a tiny hole to add string and make a tag, or just place the heart near the game board at a party. These could easily be placed in little clear Valentine bags with the heart tag, and passed out to friends, or they could be served at a little Valentine gathering.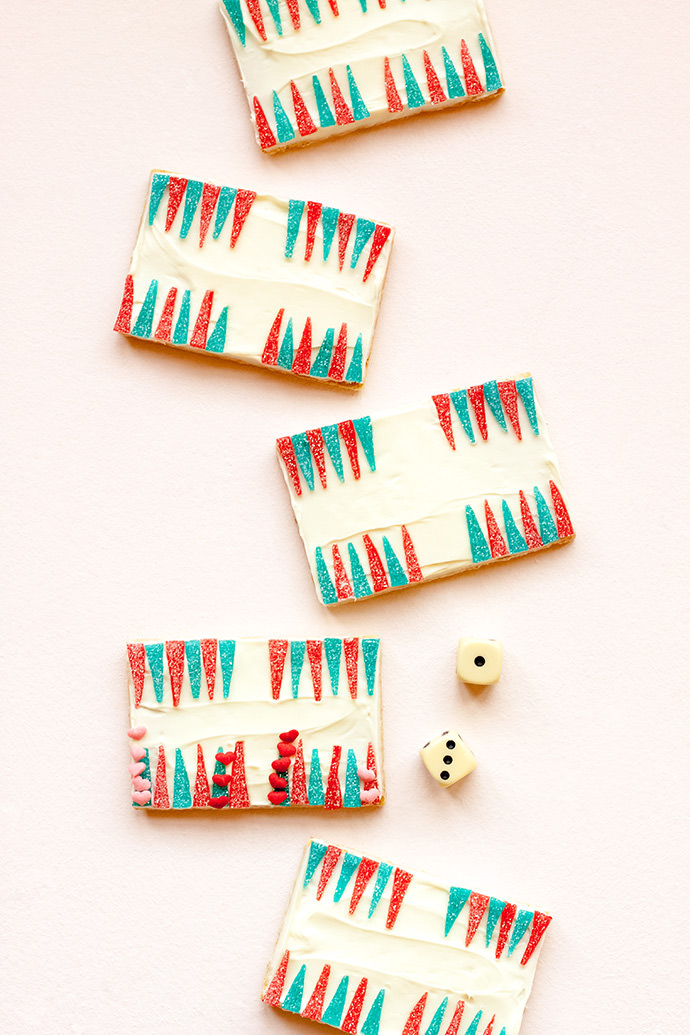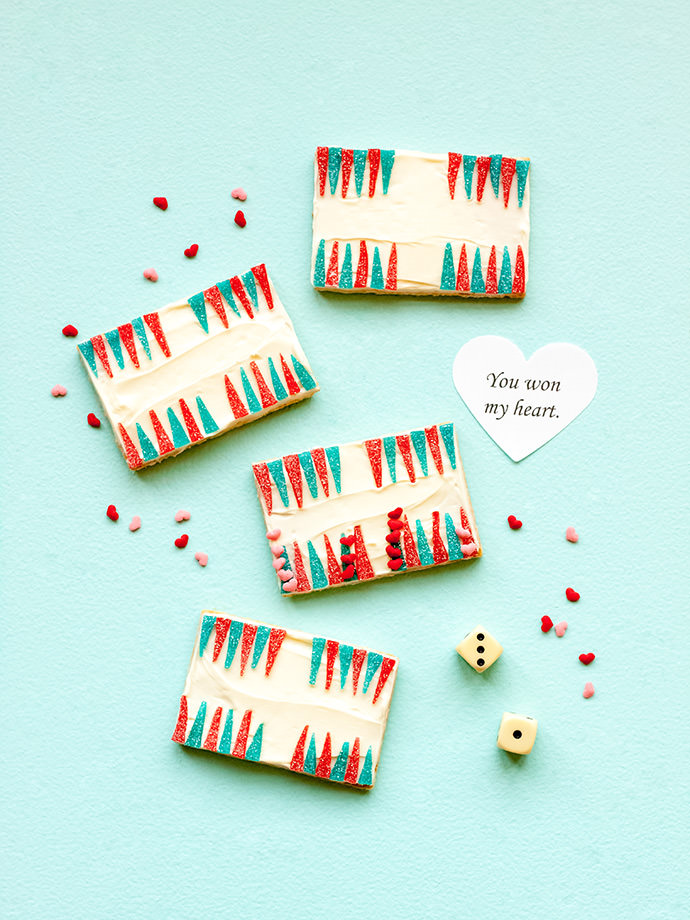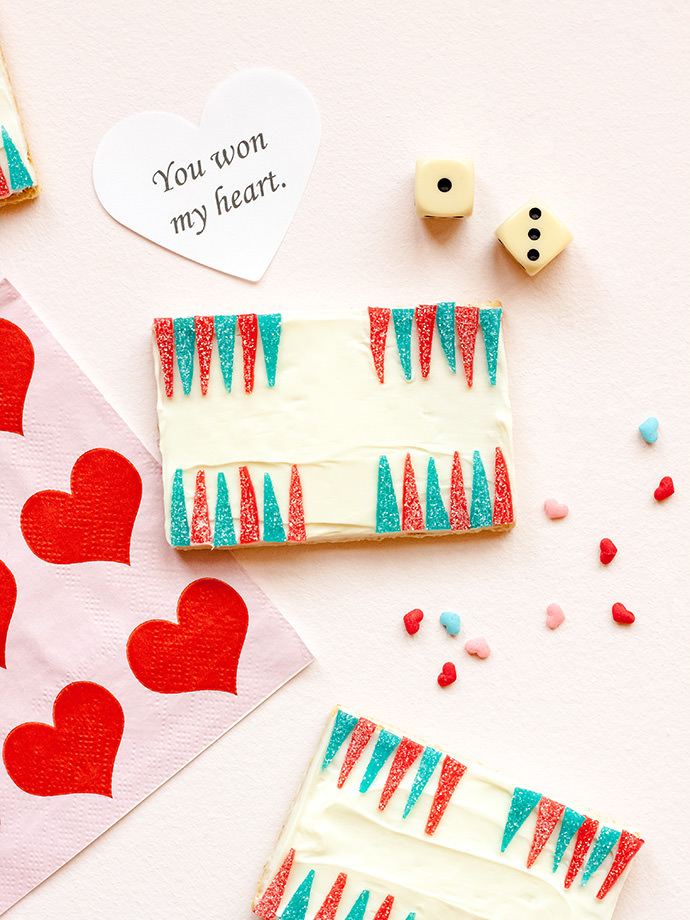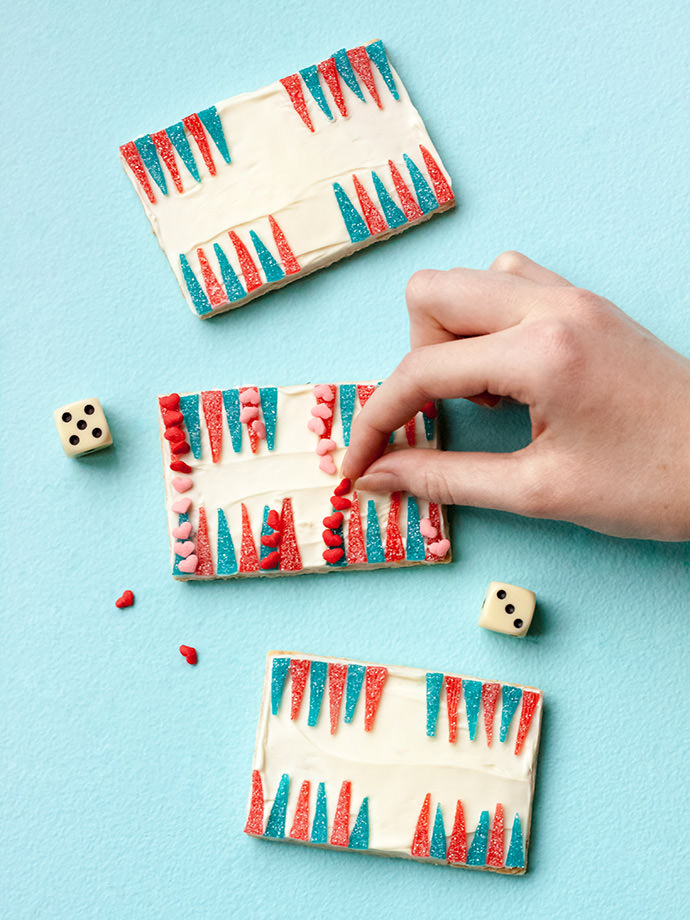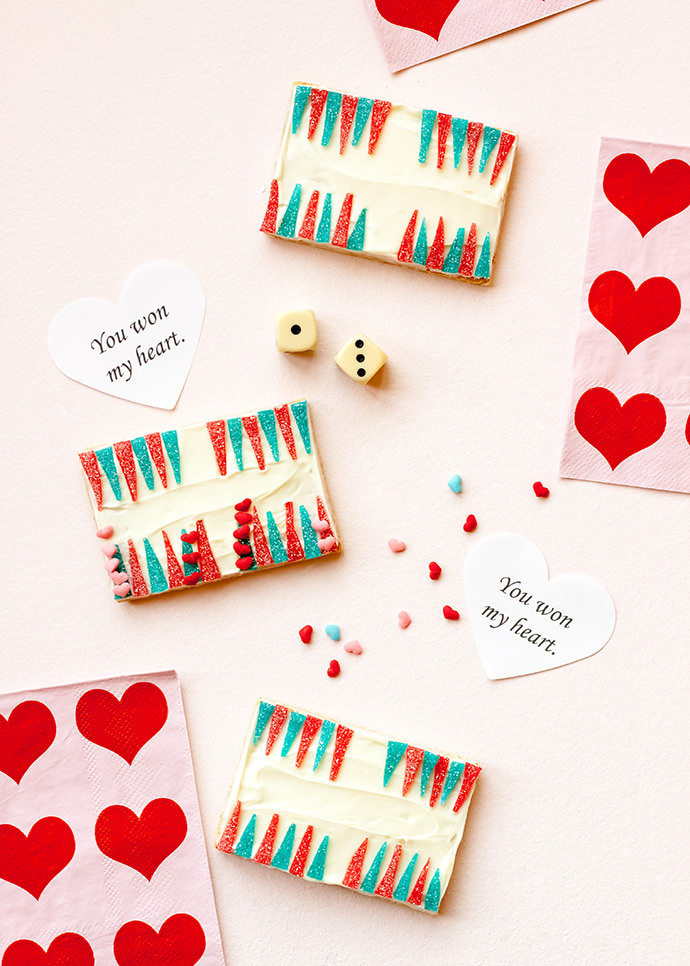 Happy crafting!