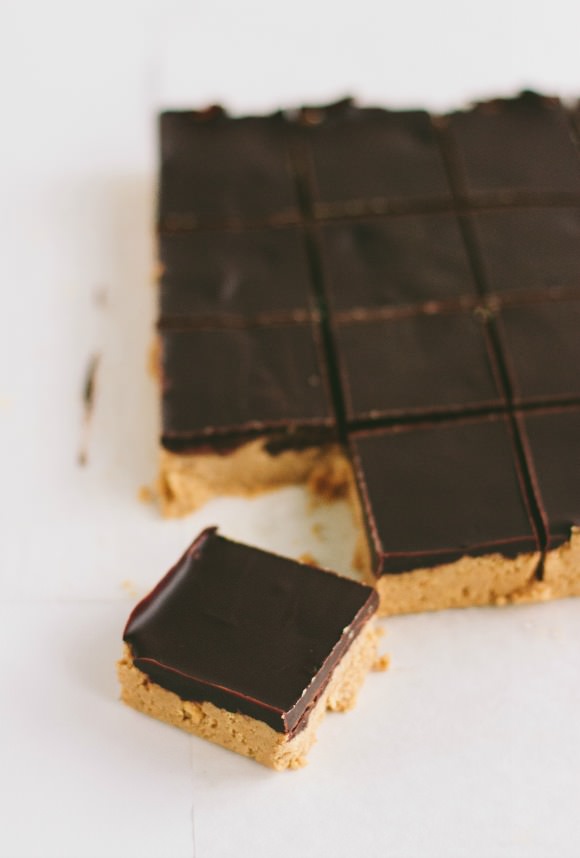 I've mentioned before how smitten I am with peanut butter and chocolate, and I believe there's something magical about the combination. I had forgotten all about these easy no-bake bars; my mother made them occasionally growing up, and every once in a while they were a delicious dessert waiting at the end of the cafeteria line in elementary school.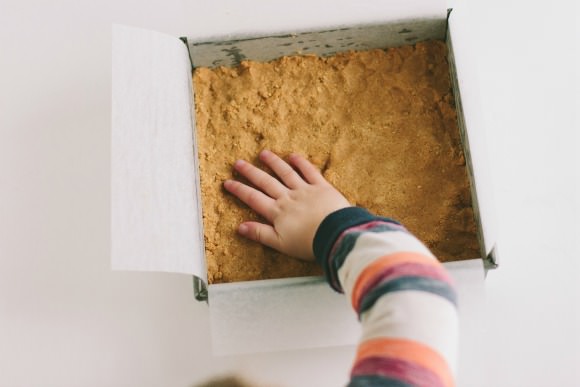 There are hundreds of similar recipes for this treat online, but I've kept my version simple, with just the pure flavors of creamy peanut butter and dark chocolate. These bars are rich and decadent, and a little square goes a long way. Enjoy!
Ingredients: Peanut Butter Chocolate Squares
Adapted slightly from Once Upon A Chef
The graham cracker crumbs can be omitted, however, I liked the flavor they added. I also used natural, creamy peanut butter here; you can use whatever peanut butter you'd like, but peanut butter with added sugar will make these bars sweeter.
6 tablespoons unsalted butter, softened
6 firmly packed tablespoons brown sugar
1 ⅓ cups creamy peanut butter (see note)
½ cup graham cracker crumbs
1 teaspoon vanilla
½ teaspoon salt
2 cups confectioners' sugar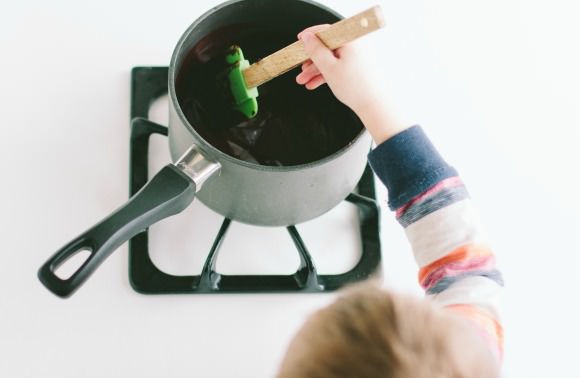 Ingredients: Glaze
8 ounces semi sweet or bittersweet chocolate, chopped fine
5 tablespoons heavy cream
½ teaspoon vanilla extract
Lightly grease an 8×8 inch square pan, and line it with parchment paper, leaving a 2-inch overhang on all sides. Set aside.
In a standing mixer, beat the butter until creamy. Add the sugar and beat to combine, then add the peanut butter, graham cracker crumbs, vanilla, and salt, and beat until combined and creamy. Add the confectioner's sugar and mix until just combined.
Put the peanut butter mixture into the lined pan, and gently press it down into the pan, covering the whole surface. Use your hands or the bottom of a measuring cup to even out the top. Set aside while making the glaze.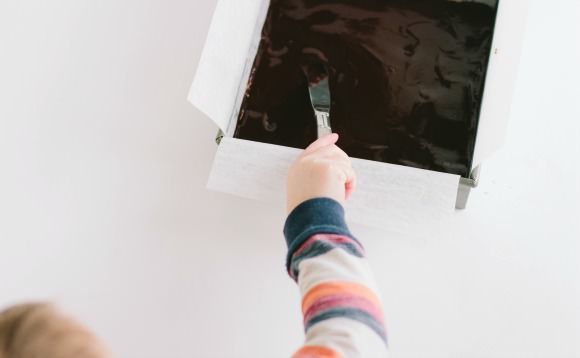 To make the glaze, combine the chocolate and heavy cream into a heavy-bottomed saucepan, and heat over medium heat. Stir frequently, until the chocolate mixture is combined and completely smooth. Remove from the heat and stir in the vanilla. Gently pour over the peanut butter bars, and use a knife or offset spatula to smooth the glaze evenly.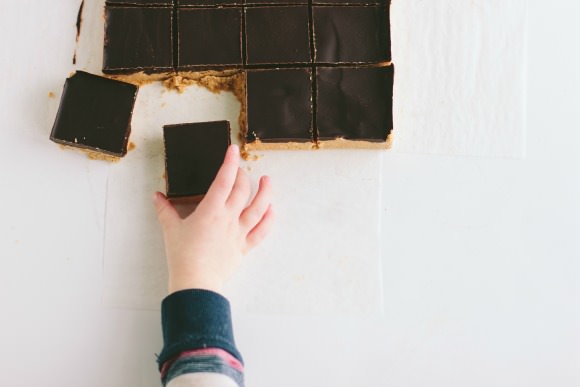 Put the peanut butter bars in the freezer for one hour. After the bars have chilled, remove them from the freezer and lift the bars from the pan, using the parchment overhang to help you. Place on a cutting board, and slice them into small squares. Keep refrigerated and serve cool.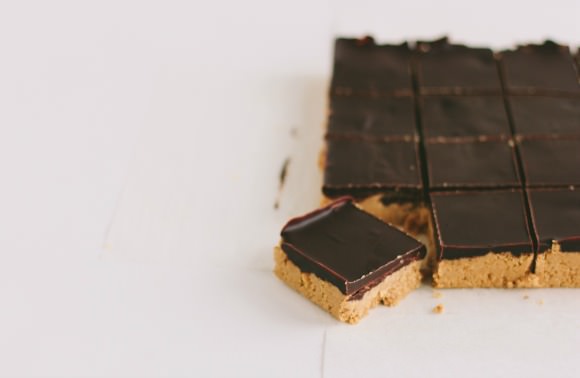 Enjoy!