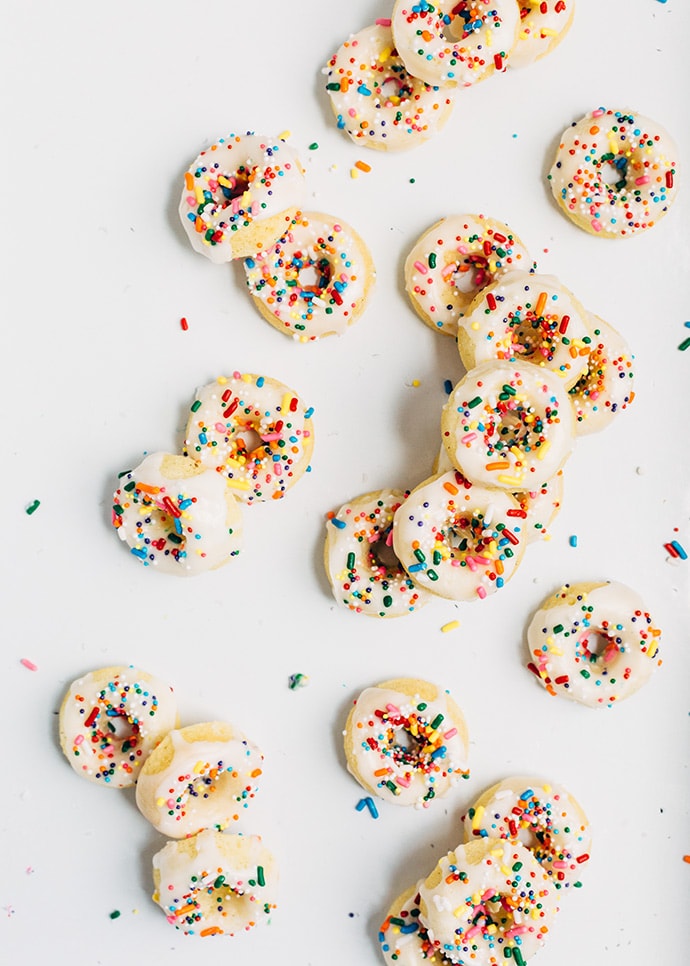 Celebratory mornings are something we all need more of, and these baked donuts are the perfect way to get the (breakfast) party started. Because the recipe is so easy to put together and they bake up so quickly, these mini donuts can also be a spur of the moment treat. Here, real vanilla beans lend fragrance and flavor, while a simple glaze and plenty of colorful sprinkles keep things festive. Get the full tasty recipe below!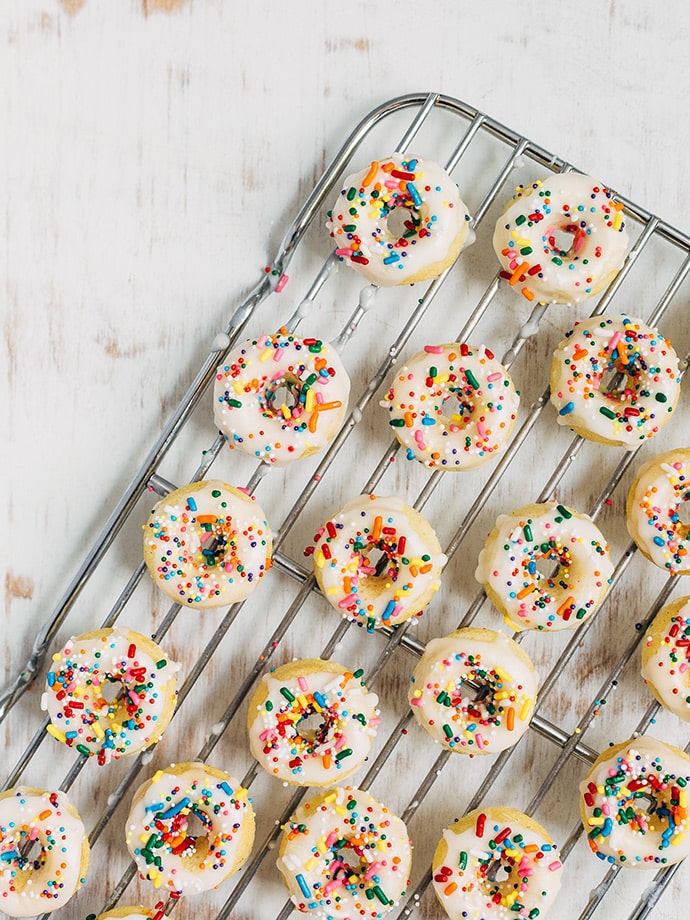 Makes: 24 mini-donuts
For the Donuts
2 tablespoons unsalted butter, melted and cooled
2-inch vanilla bean pod, halved
1/4 cup plus 2 tablespoons sugar
1 egg, lightly beaten
1/4 cup plain whole milk yogurt
1/4 cup milk
1 teaspoon vanilla extract
1/2 cup plus 2 tablespoons all-purpose flour
1/2 teaspoon baking powder
1/4 teaspoon baking soda
1/8 teaspoon sea salt
For the Icing:
1 cup powdered sugar
4 teaspoons milk
2 tablespoons rainbow sprinkles
Rainbow sprinkles
Step 1
Preheat oven to 350 degrees F. Butter or spray a mini donut pan.
Step 2
In a small mixing bowl, combine the vanilla beans and sugar, scraping vanilla into the sugar and rubbing the pods into the sugar with your fingertips. Stir in egg, yogurt, milk, and vanilla.
Step 3
In a small mixing bowl, whisk to combine flour, baking powder, baking soda, and sea salt.
Step 4
Fold dry ingredients into wet, stirring until mixture is smooth. Spoon batter into a piping bag.
Step 5
Pipe batter into donut pan, taking care to fill each cup only 1/3 full. Tap pan on the counter several times to dislodge any bubbles.
Step 6
Bake donuts 5-8 minutes, or until a toothpick inserted in the middle comes out with just a few crumbs. Cool in pan 4 minutes, then flip out onto a wire rack to cool completely.
Step 7
Wipe pan clean, spray with cooking spray, and repeat the process for second batch.
Step 8
To make the glaze, in a small bowl, whisk to combine powdered sugar and just enough milk so that icing drips off a fork. Spoon over cooled donuts and top with sprinkles right away. Let donuts stand at room temperature for 20 minutes before serving. Donuts will keep in a sealed container at room temperature for 1 day.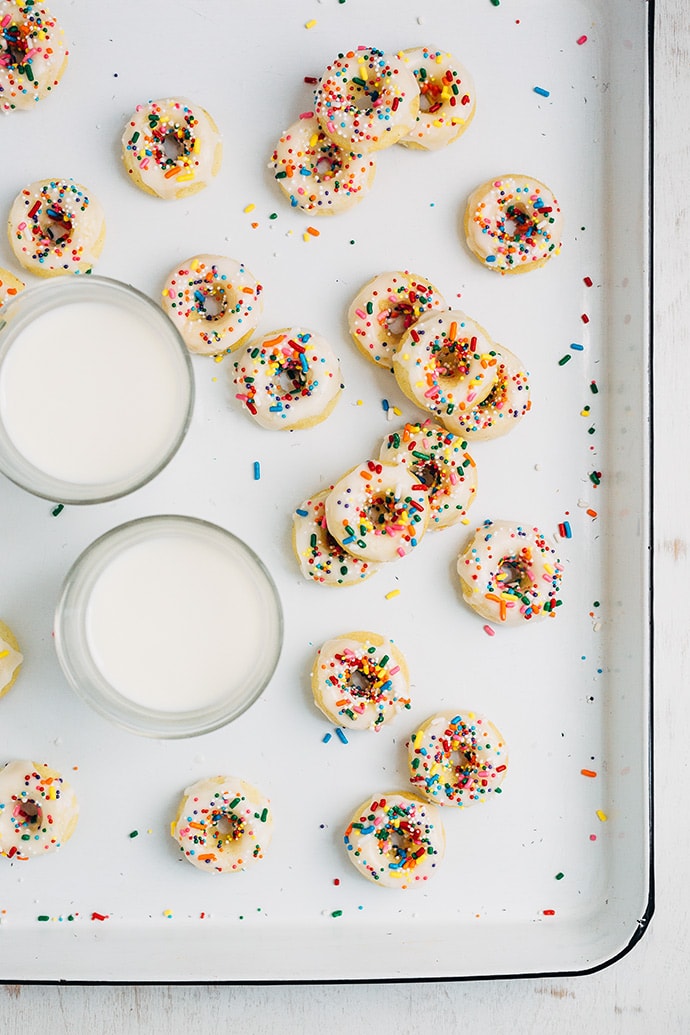 Bon appetit and happy baking!