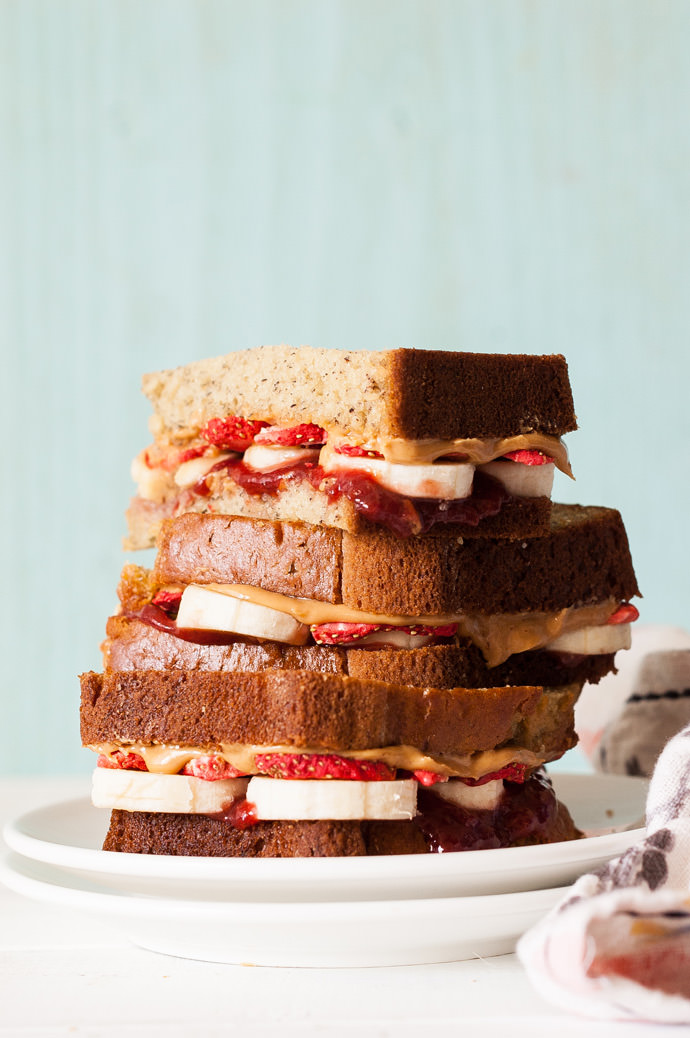 School starts in just over 3 weeks. You know what that means! The season of PB&Js and carrot sticks dipped in ranch is about to commence. While a classic peanut butter and jelly sandwich can offer a good amount of whole grains and protein, I thought it would be fun to take this staple to the next level. Enter: The Monster PB&J!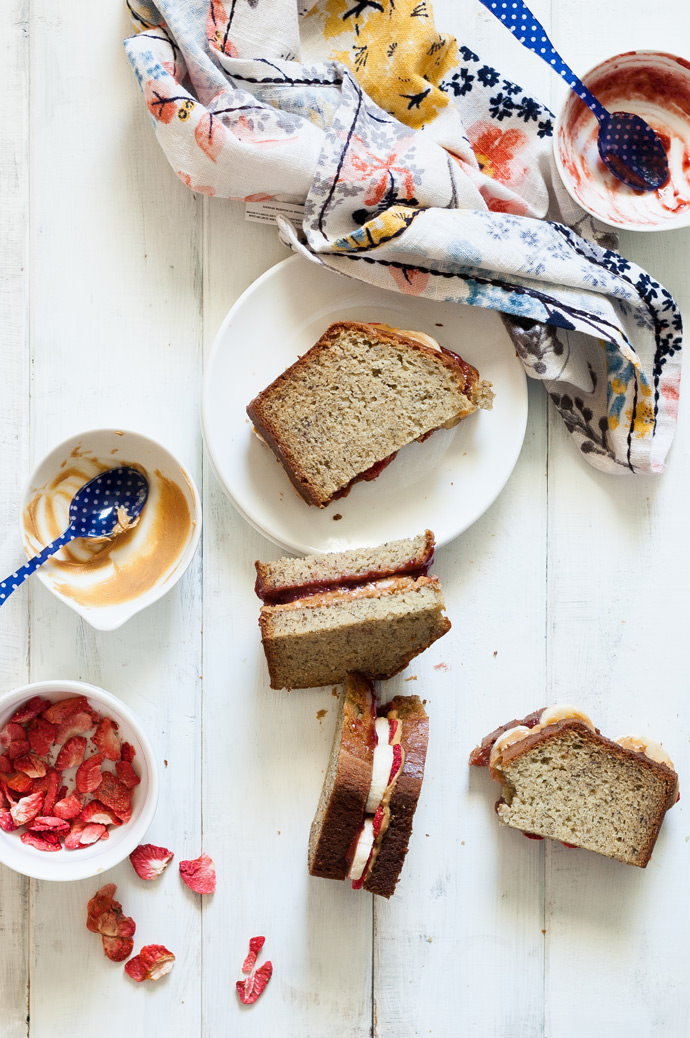 This sandwich pulls out all the stops. Instead of regular bread, banana bread serves as a soft and flavorful base. Go the extra mile and use a banana bread made with whole grains! Spread that banana bread with protein packed peanut butter. Then comes the jelly which takes the next step up thanks to PediaSure Sidekicks Smoothie Mix. The fruity, vitamin-filled powder is mixed into the jelly to make a nutrient filled spread, sweetly sneaking in the top 4 nutrients that most kids are missing in their diets. But let's not stop there! Banana slices and crunchy freeze-dried strawberries add fun texture that puts a traditional PB&J to shame.
Up your sandwich game this school year and put one of these Banana Berry Monster PB&Js in your kiddo's lunchboxes. I'm sure they won't mind!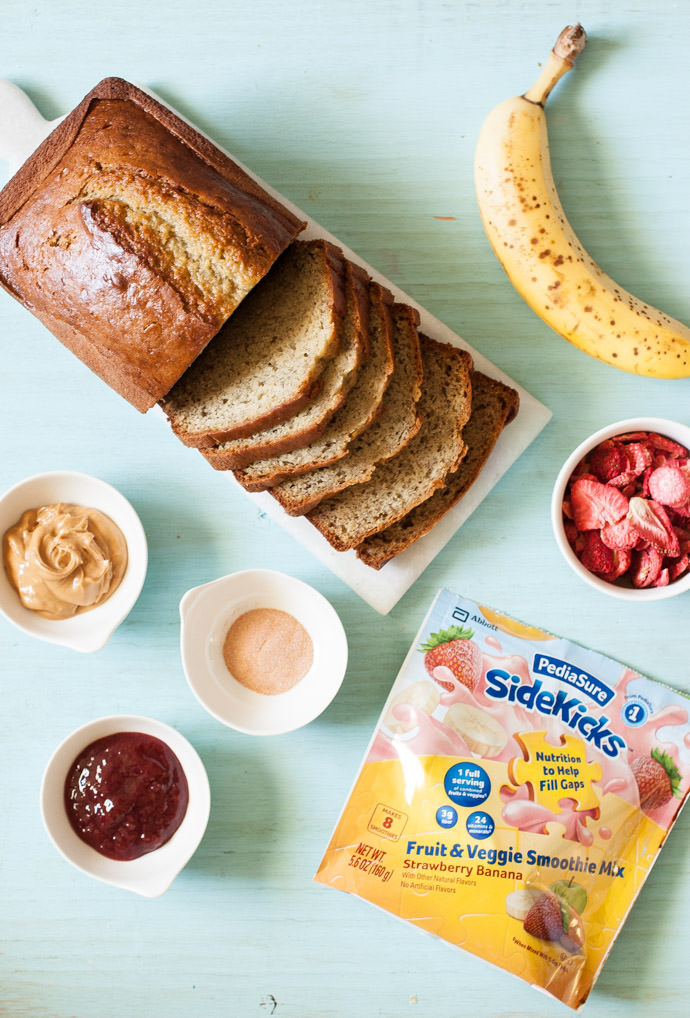 4 slices banana bread
3 tablespoons creamy (or crunchy!) peanut butter
3 tablespoons strawberry jam
½ tablespoon PediaSure Sidekicks Smoothie Mix
1 banana, sliced into ¼" rounds
¼ cup freeze-dried strawberries
Makes 2 sandwiches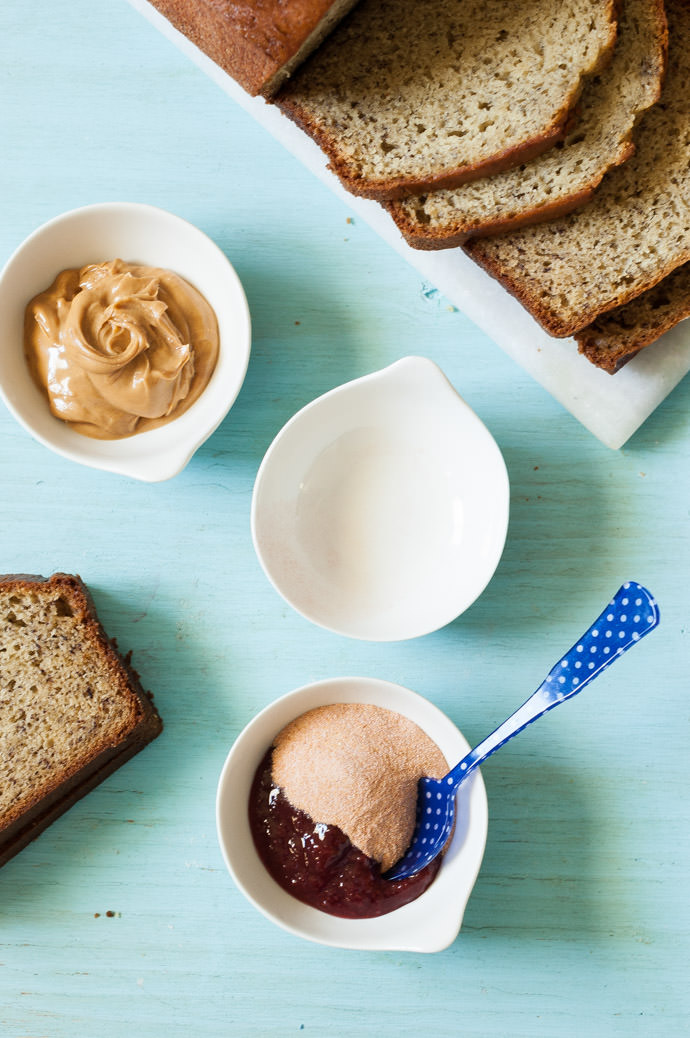 Step 1
Place the Strawberry Jam in a small bowl. Add the PediaSure Sidekicks Smoothie Mix to the jam and mix until well combined and powder is fully dissolved.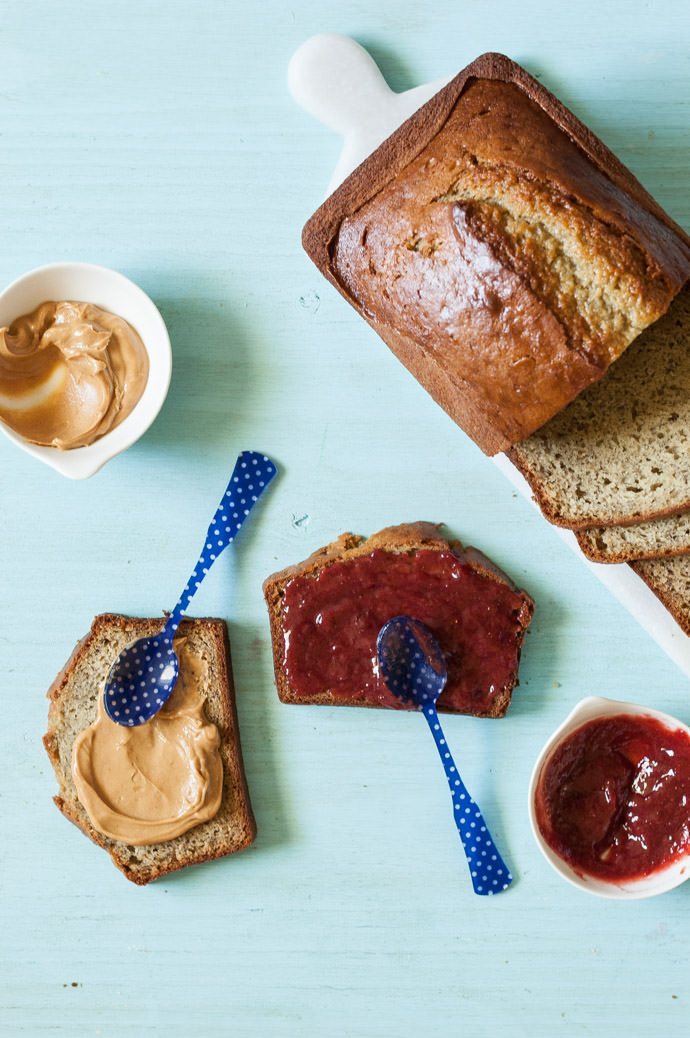 Step 2
Spread half of the the super-powered strawberry jam onto one slice of banana bread. Spread ½ of the peanut butter on to another slice of banana bread.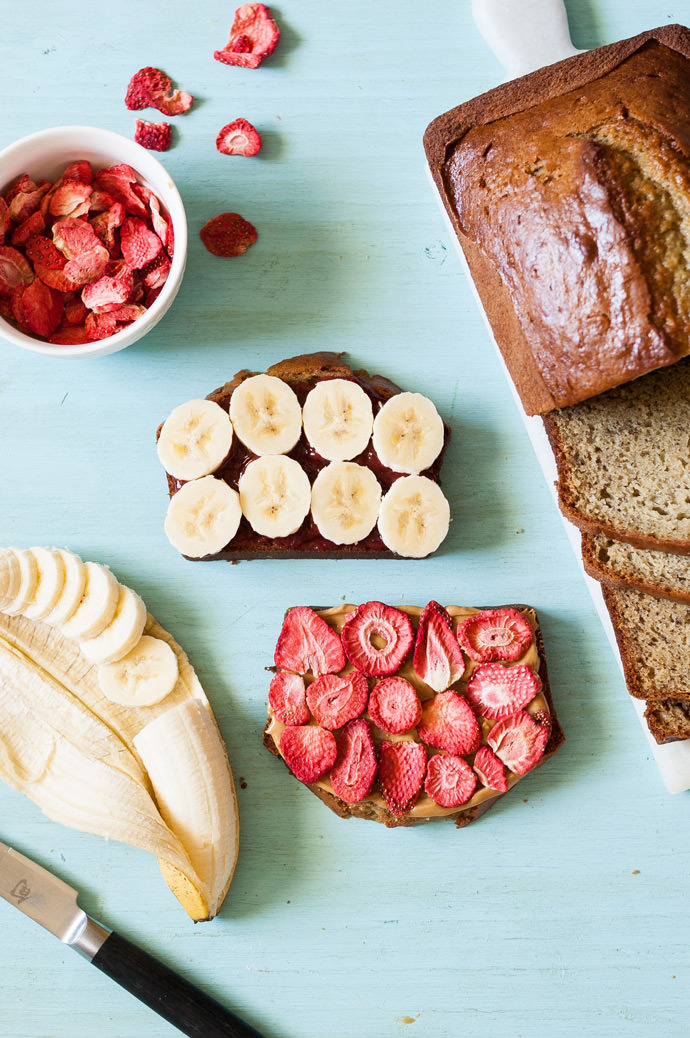 Step 3
Place the banana slices on top of the strawberry jam, covering the entire piece of bread. Place the freeze-dried strawberries in a single layer on top of the peanut butter, covering the entire piece of bread.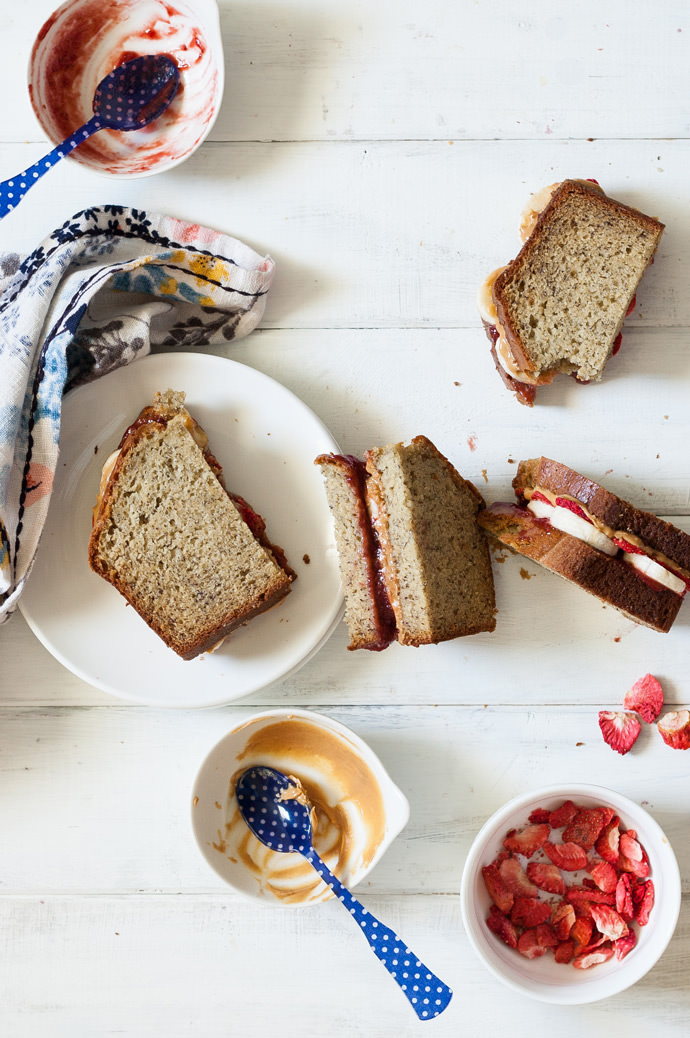 Place the two pieces of bread together, spreads and fruit on the inside. Cut in half, if desired. Repeat process with remaining slices of bread and ingredients.
We thought this Monster PB&J was the perfect way to celebrate Kids Eat Right Month. The Academy of Nutrition and Dietetics and the Academy Foundation host this celebration each August as a chance to highlight the fight for our children's healthy future.
This post is sponsored by PediaSure.