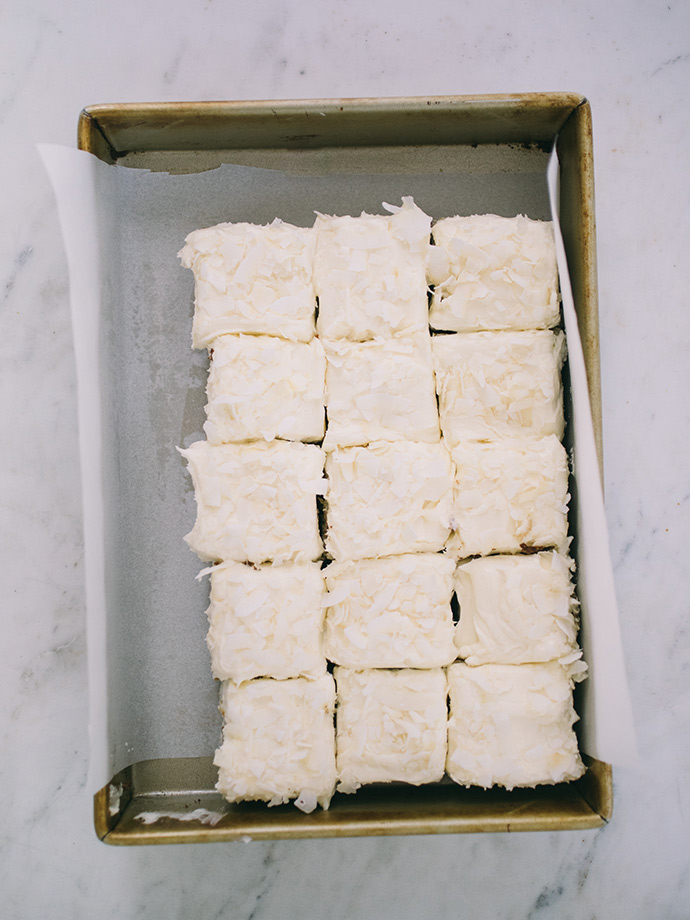 I found myself with a countertop full of overly ripe bananas, and decided it was time to revisit banana cake. I usually make a two-layer version of banana cake, but decided to go the sheet cake route and pour the batter into a 9 x 13-inch pan. I topped the cake with an easy coconut cream cheese buttercream, and loved how the bananas and coconut paired.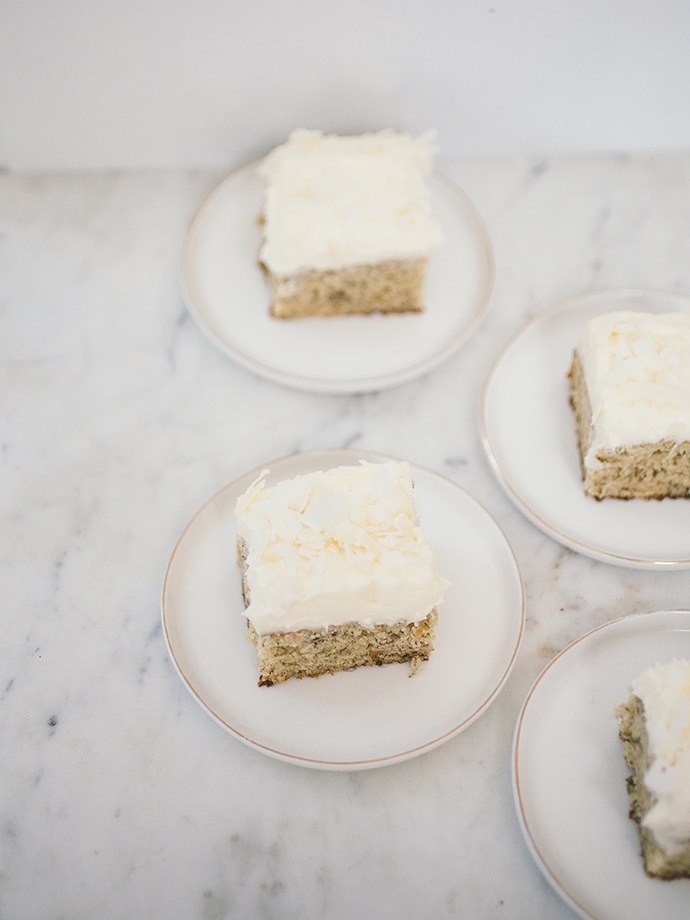 Cake
1 3/4 all-purpose flour
2 tablespoons cornstarch
1 teaspoon baking soda
1/4 teaspoon baking powder
1/2 teaspoon salt
1/2 cup sour cream
2 bananas, mashed (1 cup)
8 tablespoons unsalted butter
1 1/2 cup granulated sugar
3 large eggs
1 teaspoon pure vanilla extract
Coconut Buttercream
1 1/2 cups (3 sticks | 339g) unsalted butter, room temperature
6 ounces (170g) cream cheese, room temperature
Pinch salt
1 teaspoon coconut extract (optional)
1/2 teaspoon pure vanilla extract
4 cups (452g) confectioner's sugar
Flaked coconut, for sprinkling
For the cake:
Heat the oven to 350°F, and adjust an oven rack to the middle position. Butter and flour a 9×13 inch baking pan.
In a medium bowl, whisk together the flour, cornstarch, baking soda, baking powder, and salt.
In a medium bowl, mix together the sour cream and bananas.
In the bowl of a stand mixer fitted with the paddle attachment, beat the butter on medium until creamy. Add the sugar, and then beat again until light and fluffy, 3-5 minutes. Add the eggs one at a time, and mix until incorporated, scraping down the bowl as needed. Add the vanilla and mix until combined.
Add the flour mixture and stir gently until almost combined. Add the banana mixture and mix again until just combined. Use a spatula to give the batter a few turns, making sure it is completely combined.
Pour the batter evenly into the prepared pan, and bake for 25 to 30 minutes or until a toothpick inserted into the center of the cake comes out with only a few crumbs.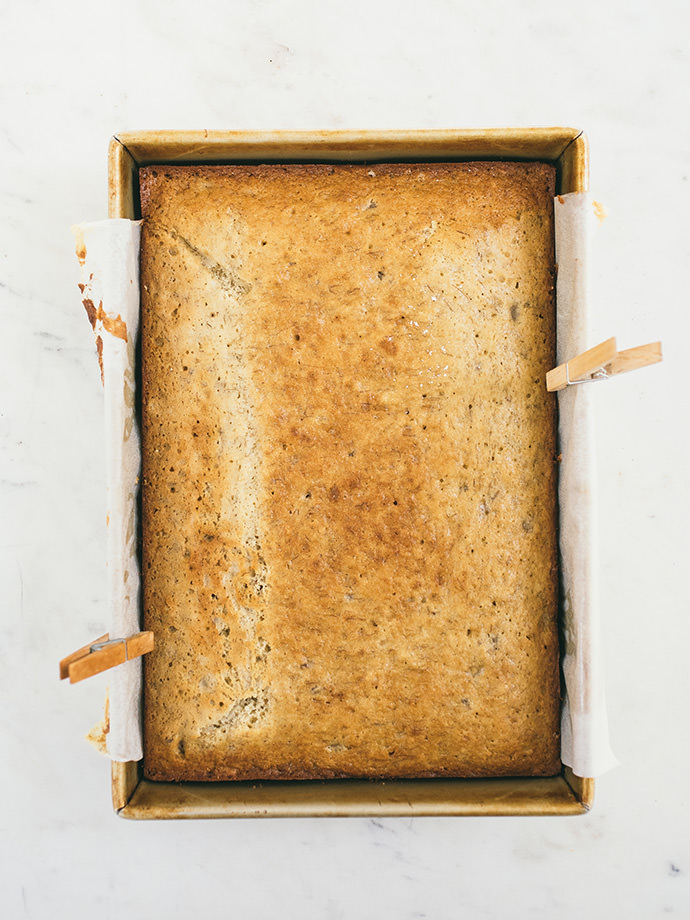 Move the pans to a wire rack and let the cake cool completely before frosting.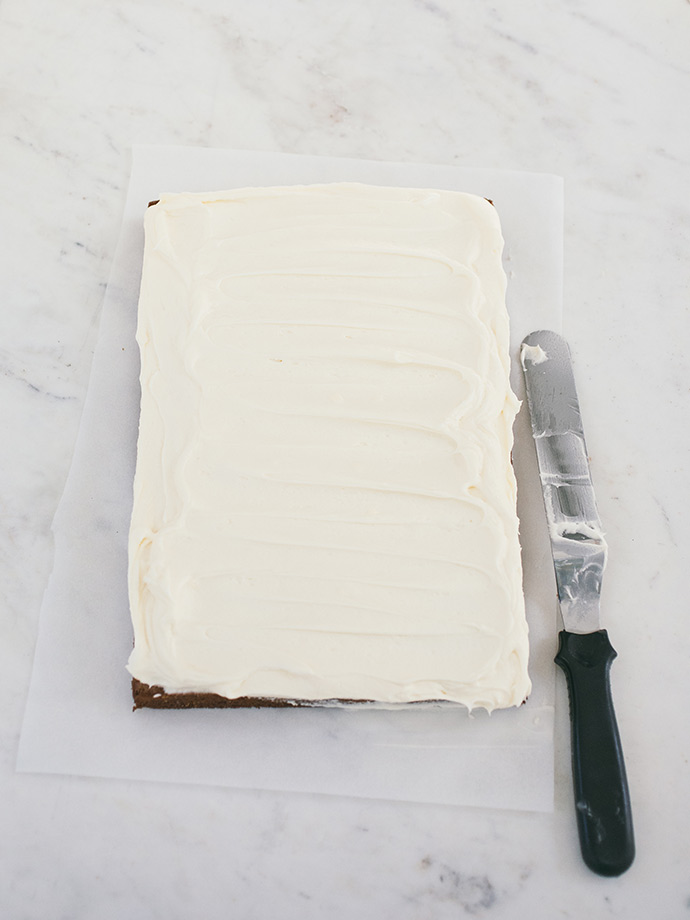 Frost the cake, and then sprinkle with flaked coconut.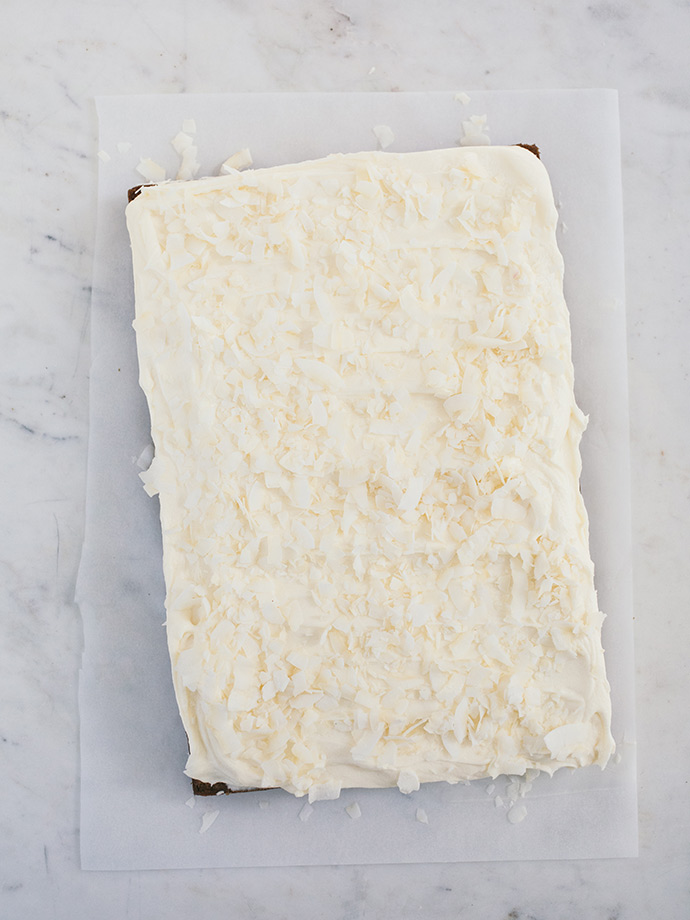 Coconut Buttercream
In the bowl of a stand mixer fitted with a paddle, beat the butter and cream cheese on medium until creamy. Scrape down the sides of the bowl and add the salt, vanilla, and coconut extract. Mix on low until combined and then beat on medium for 1 minute. Turn the mixer to low and slowly add the confectioner's sugar, a little at a time, mixing until combined, and stopped to scrape down the sides of the bowl as necessary. Increase the speed to medium-high and beat 6-8 minutes until light and fluffy.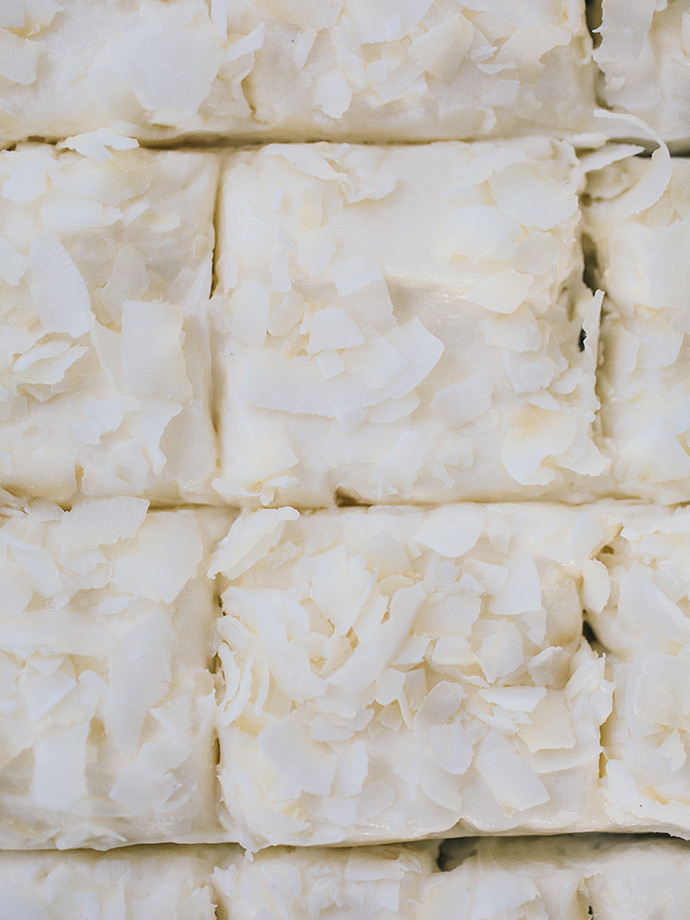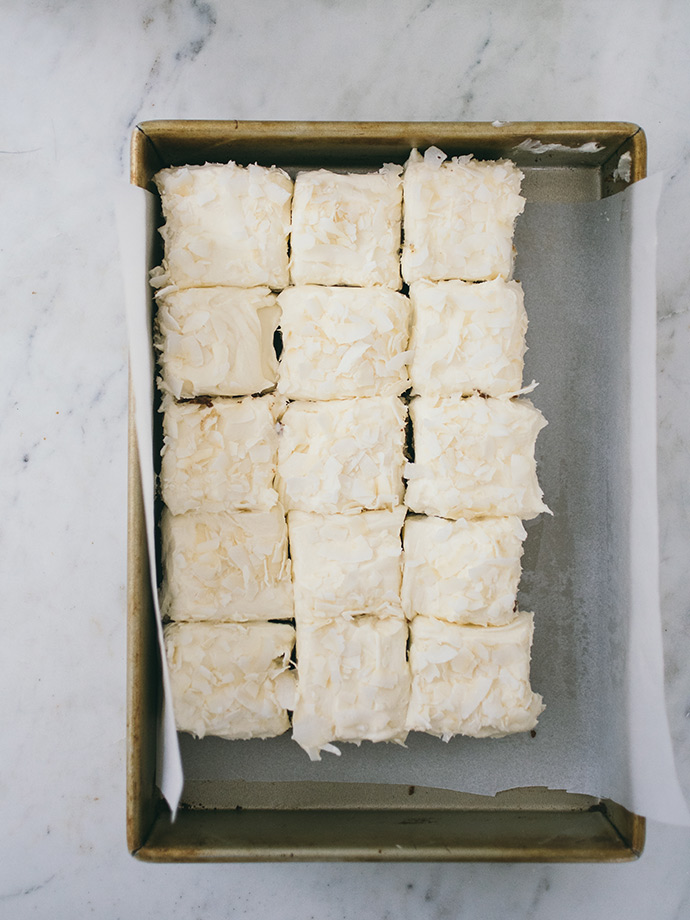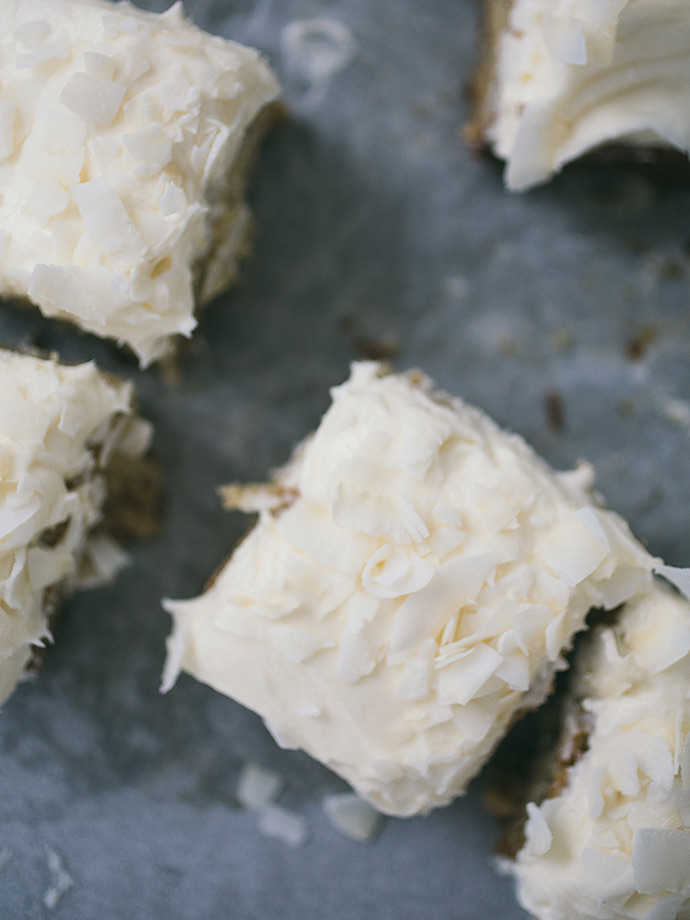 Enjoy!!