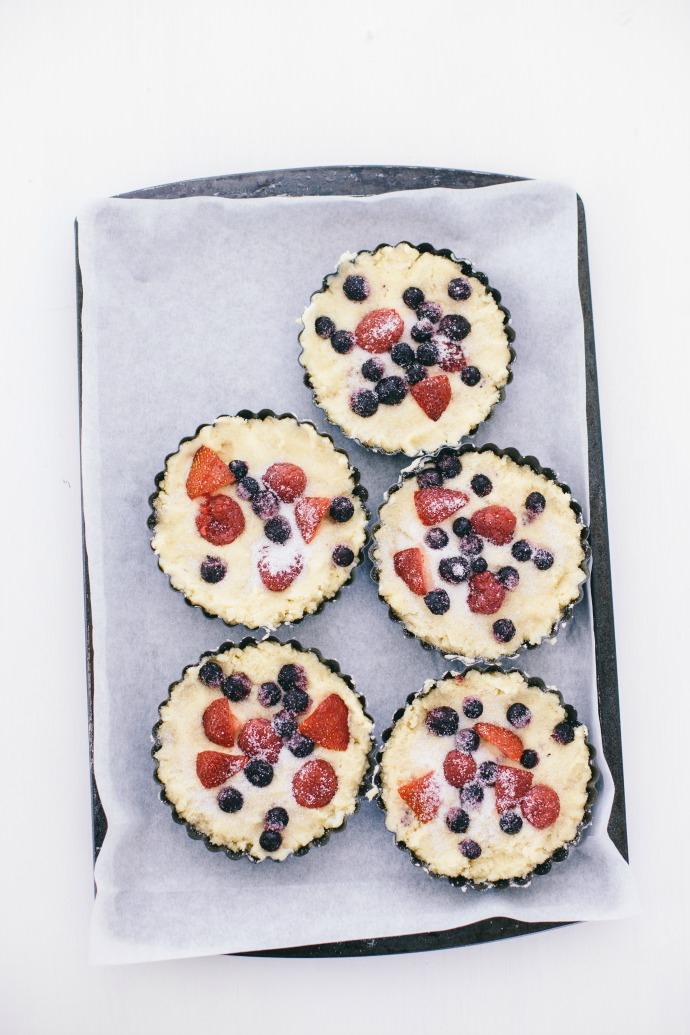 I love chocolate for Valentine's day as much as the next person. This year, however, I wanted a treat that was sweet, delicious, and holiday-colored, but wasn't as rich and indulgent as the confections I normally create on this occasion. I stumbled across these berry breakfast cakes and they fit the bill: cute, colorful, and tasty, they were perfect for starting the day in a special way.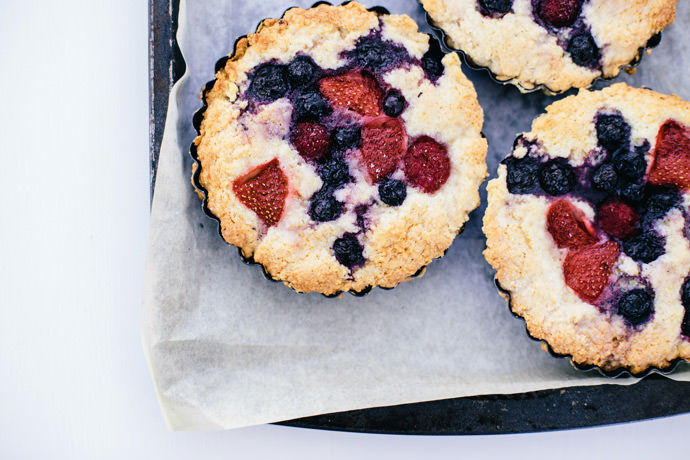 Adapted from Chocolate Chip Sweets by Tracey Zabar
2 cups all-purpose flour
2 teaspoons baking powder
½ teaspoon salt
8 tablespoons (1 stick) unsalted butter, room temperature
¾ cup granulated sugar, plus more for sprinkling
1 large egg
1 teaspoon vanilla
¼ sour cream
¼ whole milk
1 cup fresh berries (blueberries, raspberries, blackberries, and/or quartered strawberries)
Powdered sugar for sprinkling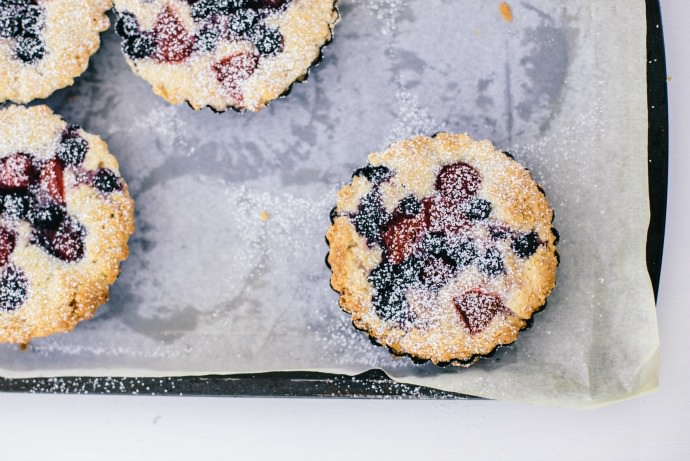 Preheat oven to 350, and adjust an oven rack to the middle position. Grease six small tart pans with removable bottoms (mine were 4.75 inches), and place them on a baking sheet lined with parchment paper.
In a medium bowl, whisk together the flour, baking powder, and salt.
In the bowl of a stand mixer fitted with a paddle attachment, beat the butter on medium until soft. Add the sugar and beat again until combined. Scrape down the sides, and add the egg and vanilla. Mix on low until combined. Add 1/3 of the flour mixture, and mix on low. Add the sour cream and mix again. Add another 1/3 of the flour, and then the whole milk, and then the remaining flour. Mix until just combined after each addition.
Divide the batter evenly between the tart pans, and use an offset spatula to even out the tops. Place the berries on top of the batter, and press them gently into the batter. Sprinkle the tops with a light dusting of granulated sugar. Bake for 25-30 minutes, until the cakes are golden. Remove the baking sheet from the oven and let the cakes cool for 20 minutes in the tart pans. Remove the cakes from the tart pans, and then eat warm or let them finish cooling completely on a wire rack. Sprinkle with powdered sugar if desired.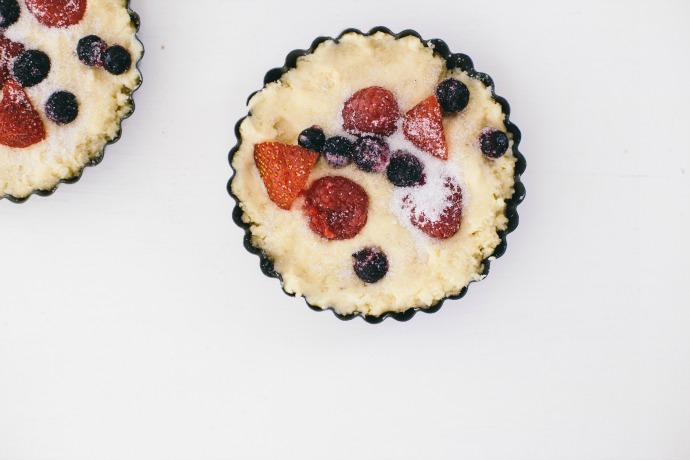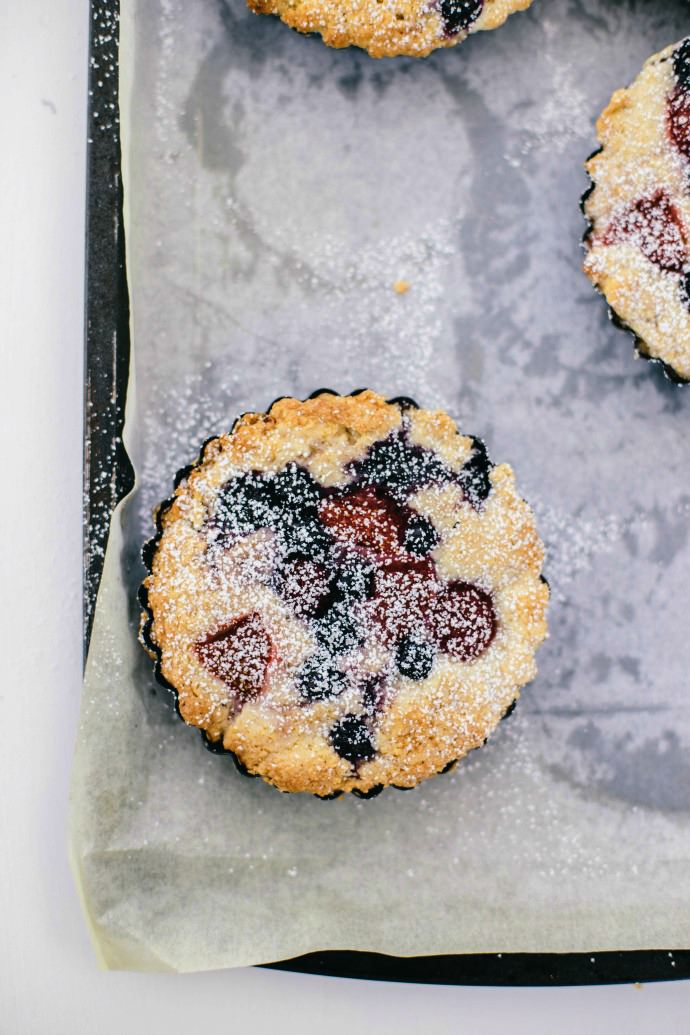 Enjoy!