We've all heard it: "Mom, Dad: I'm bored!" Keep boredom at bay with a few of our favorite craft projects below! We've chosen these projects as boredom busters because most of them are simple concepts but can be customized and played with for hours. Plus, you'll likely have all the supplies you need at home so there's no need to go out to the craft store before beginning.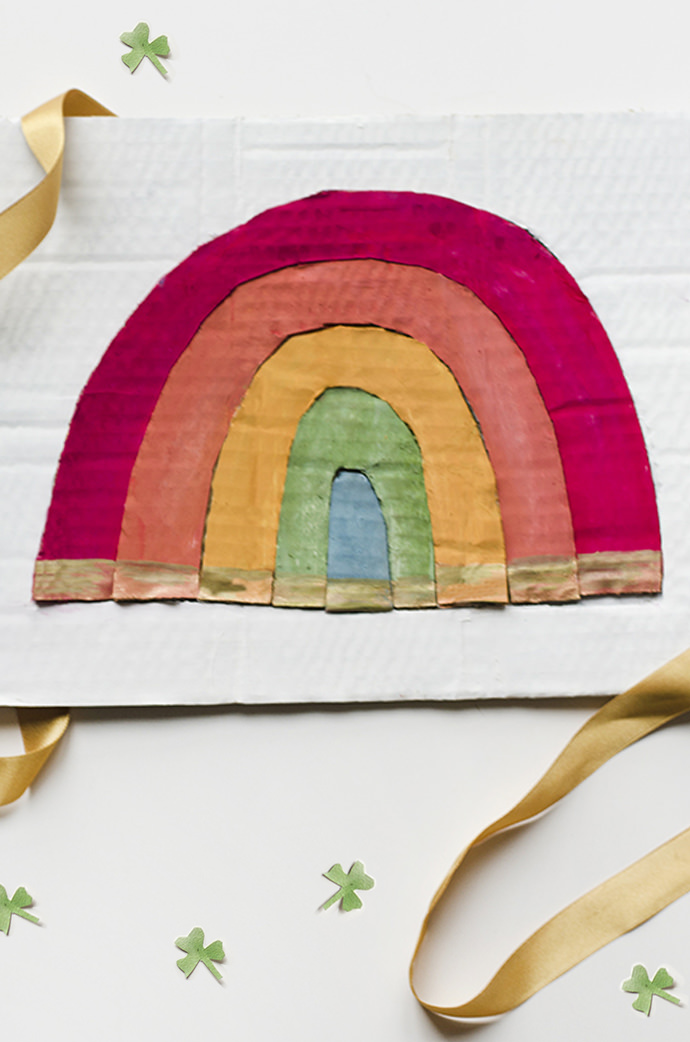 DIY Rainbow Puzzle
Get creative with your recycling and turn an old cardboard box into this simple rainbow puzzle!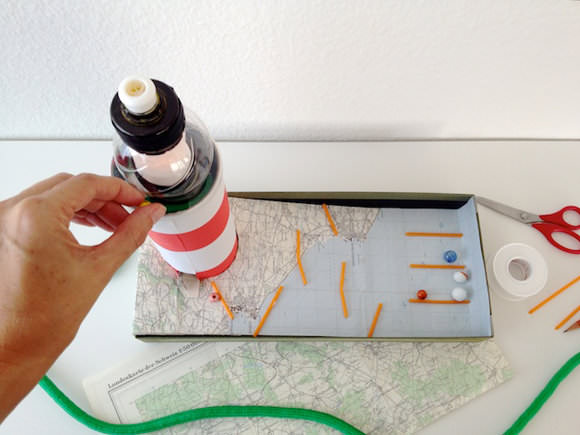 DIY Lighthouse Marble Run
We're big fans of marble runs and this DIY one is so much fun to make and customize!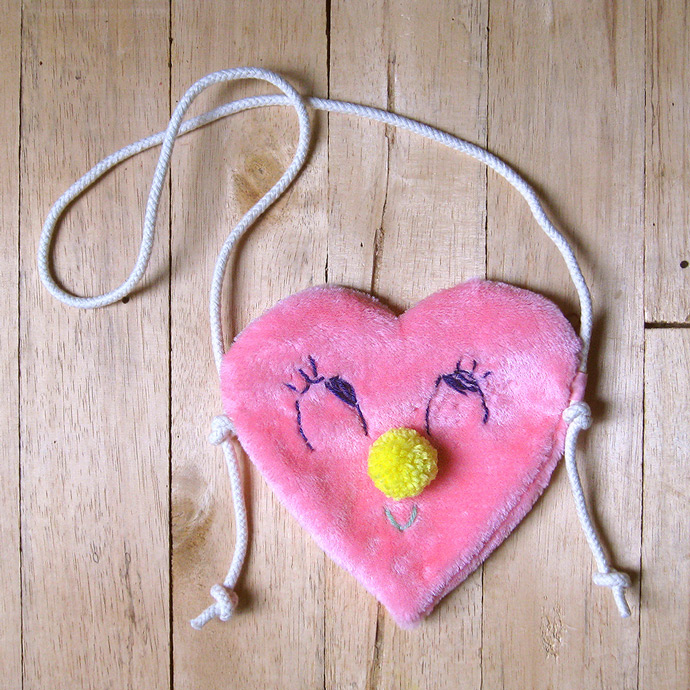 DIY Valentine's Day Bag
With Valentine's Day right around the corner, this hand-sewn heart shaped bag is the perfect accessory to make for the big day.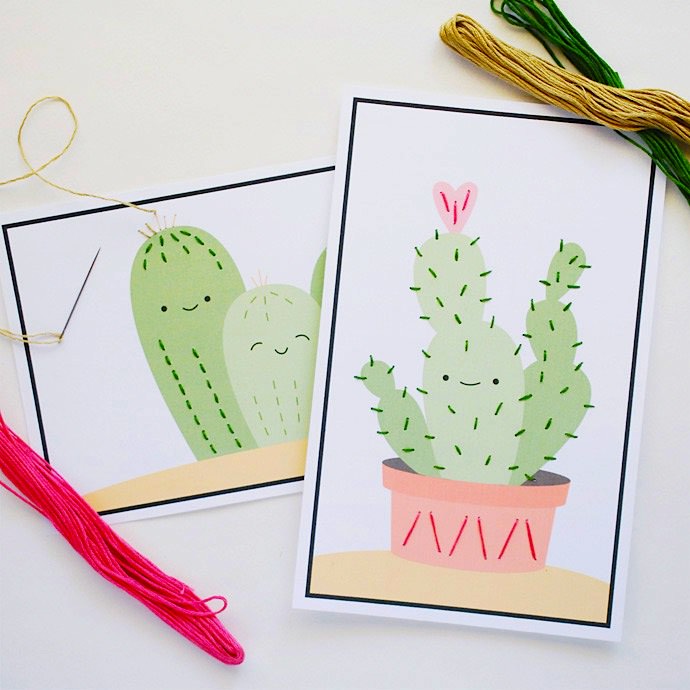 Printable Cactus Stitching Cards
Kids will love to practise sewing and stitching on these adorable cactus stitching cards!!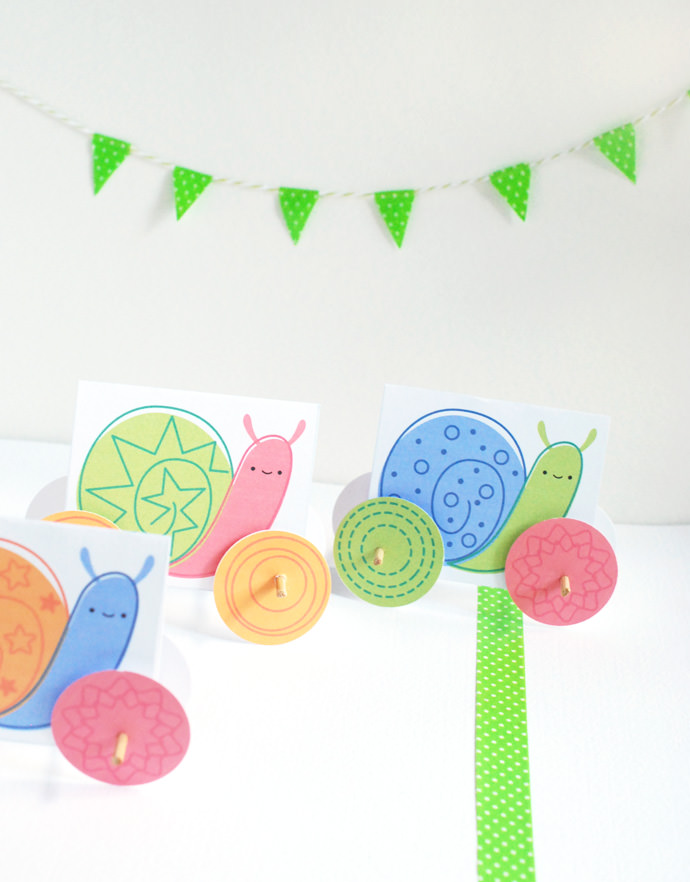 Printable Snail Racers
On your mark, get set, go!! Print out and customize your own racing snails!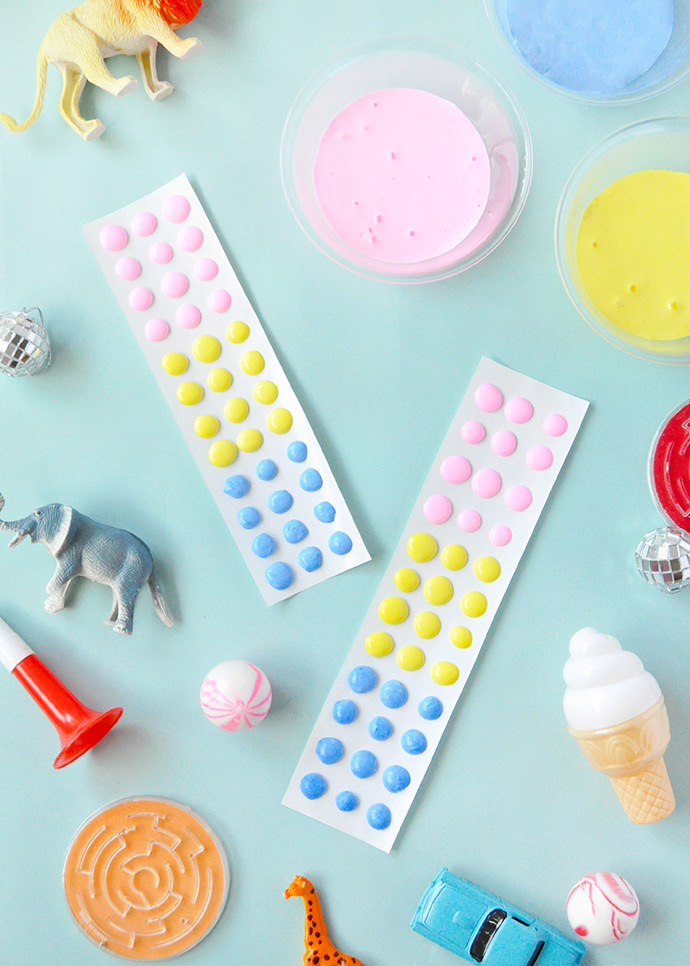 DIY Candy Button Slime
Who knew slime could be so cute?! Make your own batch of slime and get creative with it!
Wooden Spoon Puppets
Make a whole gang of rainbow puppets using paint and wooden spoons!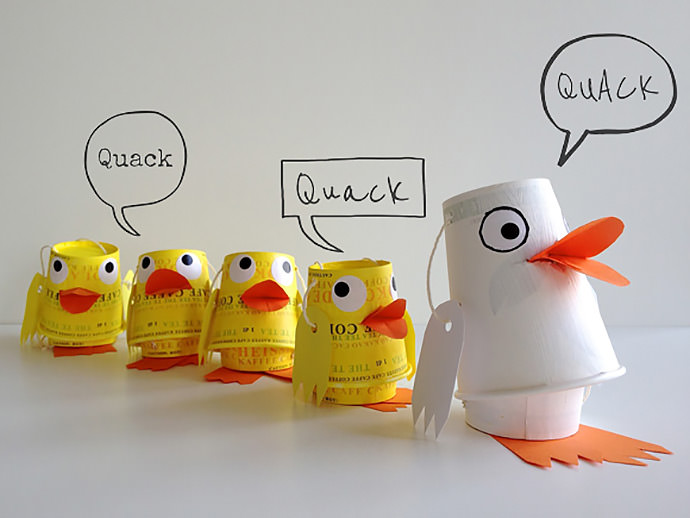 Paper Cup Duck Family
Use paper cups and scrap paper to craft your very own family of ducks!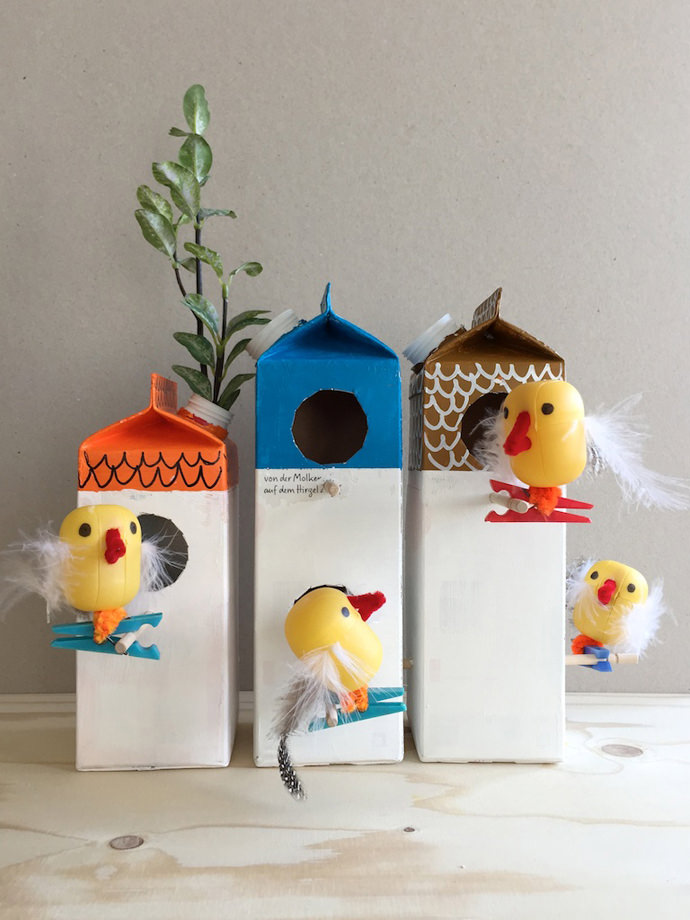 Milk Carton Birdhouse Village
We love recycled crafts, and this one is an all-time favorite!