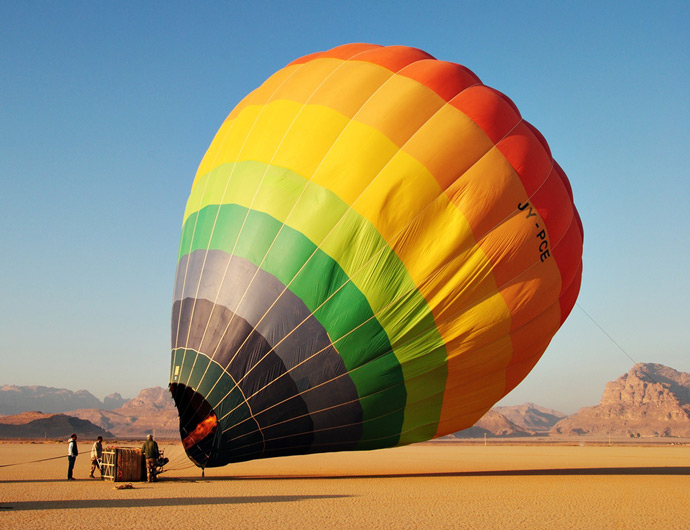 With summer already well underway, it's time to address the bucket list we all keep tucked away in our imagination, filled with wishful destinations, family experiences, and dream projects. If you're like me, the bucket is already spilling over and making it difficult to concentrate on anything else. Let's reign in that wild unicorn and turn "maybe one day" into TODAY. With you as my witness, I will cross off at least one item on my bucket list this summer.
To kick things off, here are five totally awesome adventures for your family to try this summer. Let's get this started!
No. 1: Zorb Down A Mountain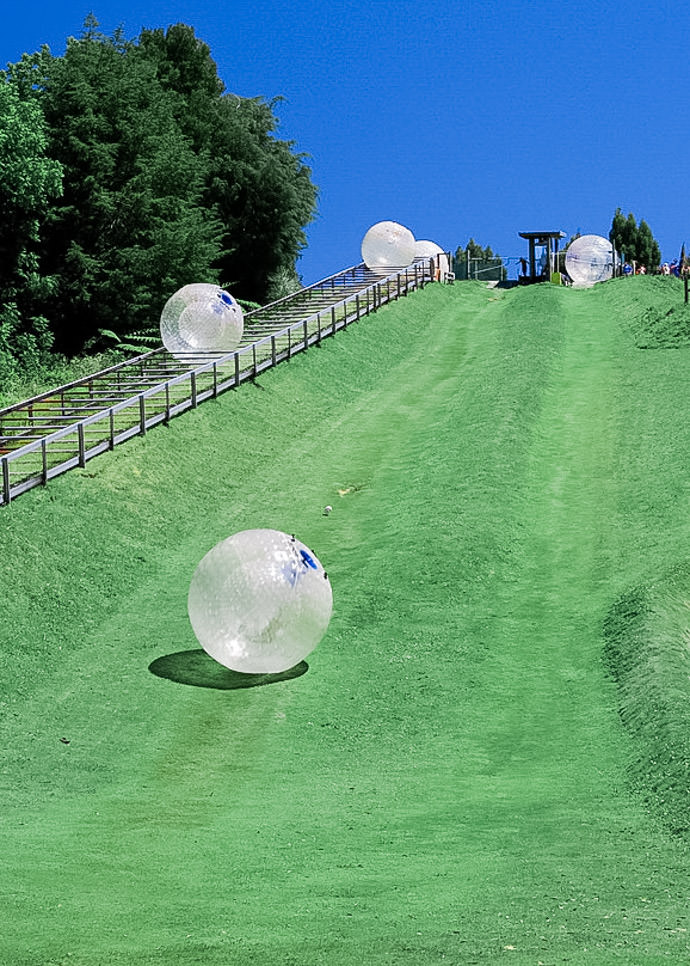 If you have ever wondered what it would feel like to be inside a giant bowling ball, Zorbing is right up your alley. That is, if you don't mind being placed in a giant orb and shoved off a hill. It may seem a little crazy, but it beats having your kids put one another in the washing machine for a spin cycle!
No. 2: Ride a Sugar Plantation Flune in Kauai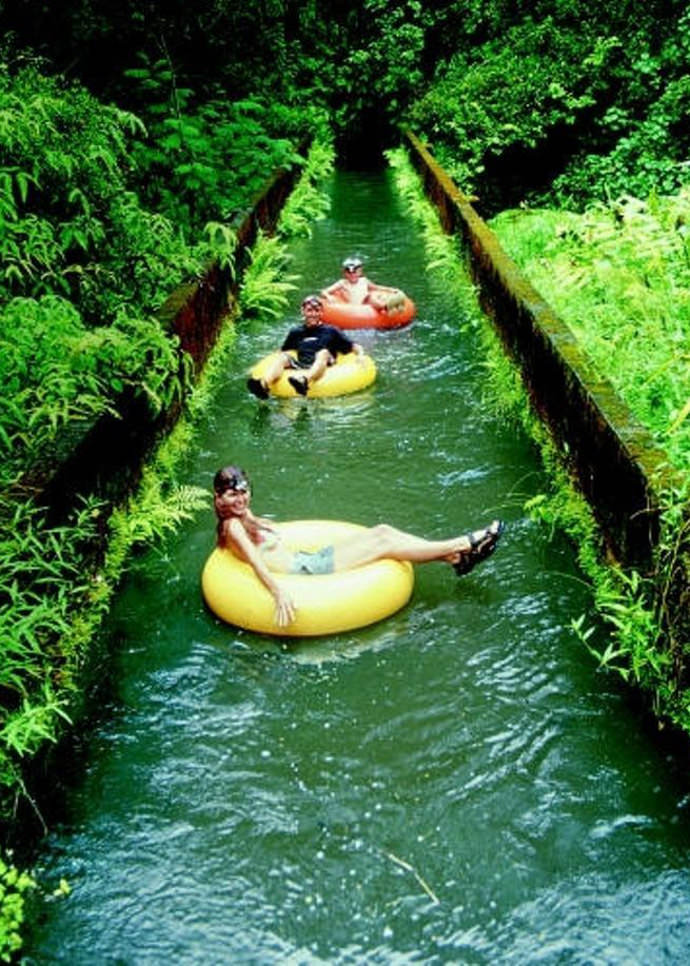 As if Kauai didn't already have reason enough to be at the top of everyone's bucket list, it turns out the island is home to the world's most awesome lazy river ever. Imagine drifting through a pristine rainforest in the tunnels and flumes of a 150-year-old sugar plantation. Enough said!
No. 3: Play in a String Gym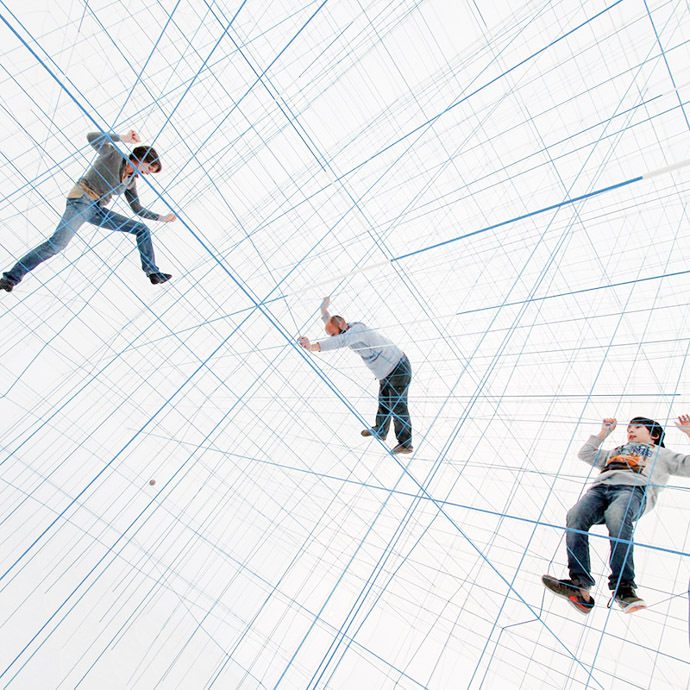 This giant inflatable string gym looks incredibly dangerous yet totally awesome at the same time. Can you imagine a cooler location for a family portrait? Definitely scary enough to keep the kids in line.
No. 4: Hike the Borneo Rainforest Canopy Walkway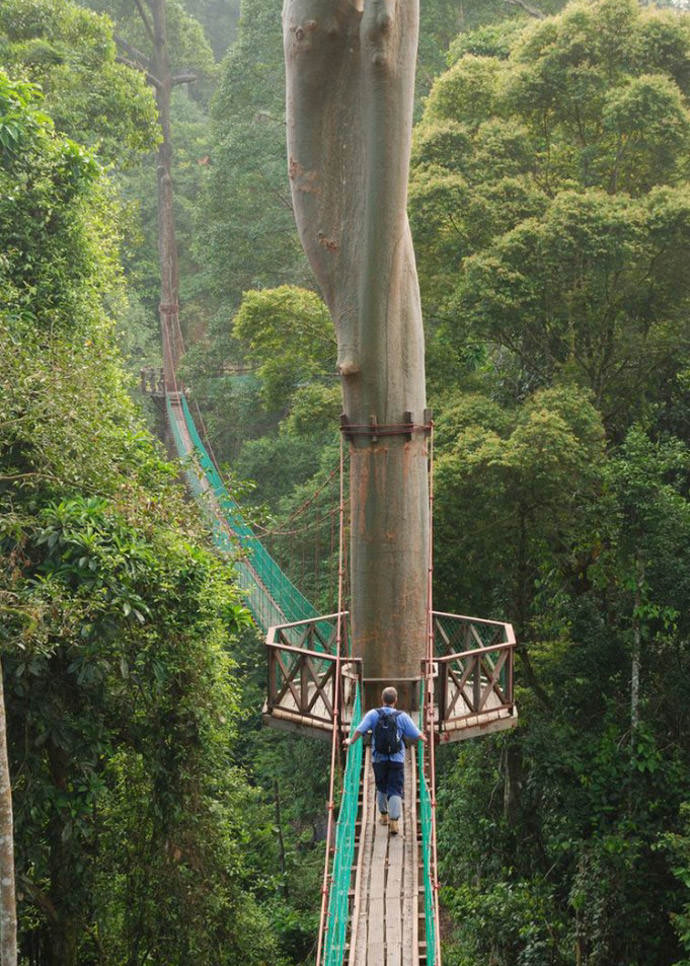 This photo of the incredible rainforest canopy walkway at the Borneo Rainforest Lodge says it all. Suspended 100 feet above the forest floor, the treetop walkway puts you face-to-face with the over 900 species of birds that call the rainforest home.
No. 4: Hit The Skies In A Hot Air Balloon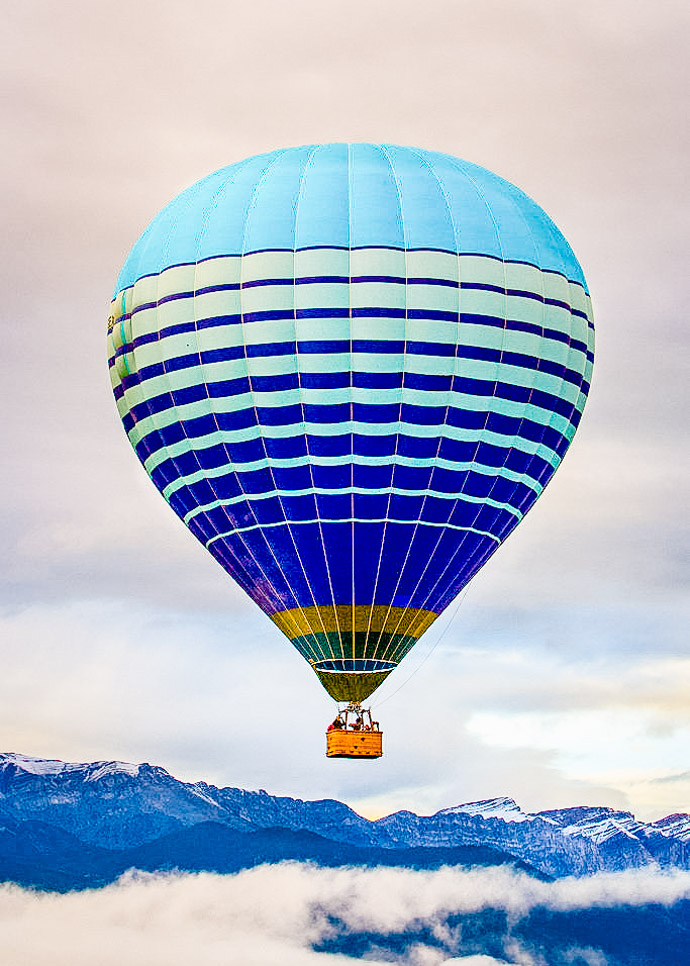 Am I dreaming? Pinch me! If the balloon is as gorgeous as this one, we may have to this to the top of the list. It's also The adventure is also more doable than you might think—you would be surprised how many ballooning adventures are available within a 50 mile radius of the typical home.
Your turn!
How will you change things up this summer? Get inspired to step outside your comfort zone with this clip from the new Switch It Up video series brought to you by Ford.
https://youtube.com/watch?v=xP9sViyyw0c
Happy trails!
This post is sponsored by Ford.