If you love peanut butter, you are in the right place! We have a serious soft spot for anything peanut butter flavored, so it's not surprising that the blog archives are filled with these delectable peanut butter treats. With Easter right around the corner, these could make great additions to your kids' Easter baskets, or don't wait and spend a fun afternoon baking them as a family.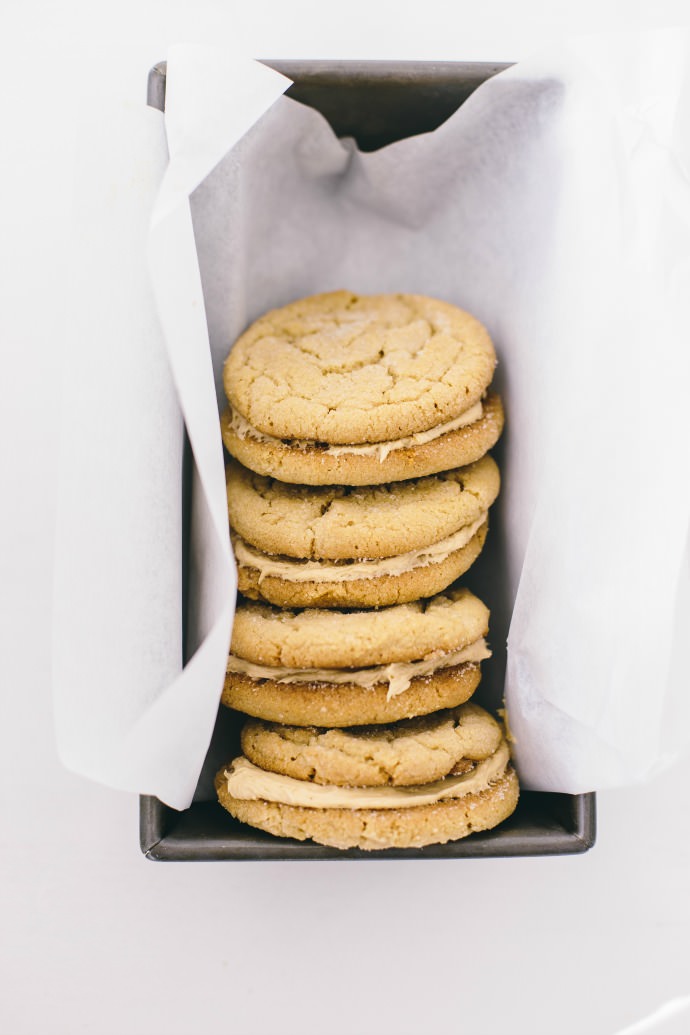 Peanut Butter Sandwich Cookies
If you like do-si-dos, you'll love these peanut butter sandwich cookies. These cookies are incredibly rich and absolutely delicious – perfect for any peanut butter lover in your life!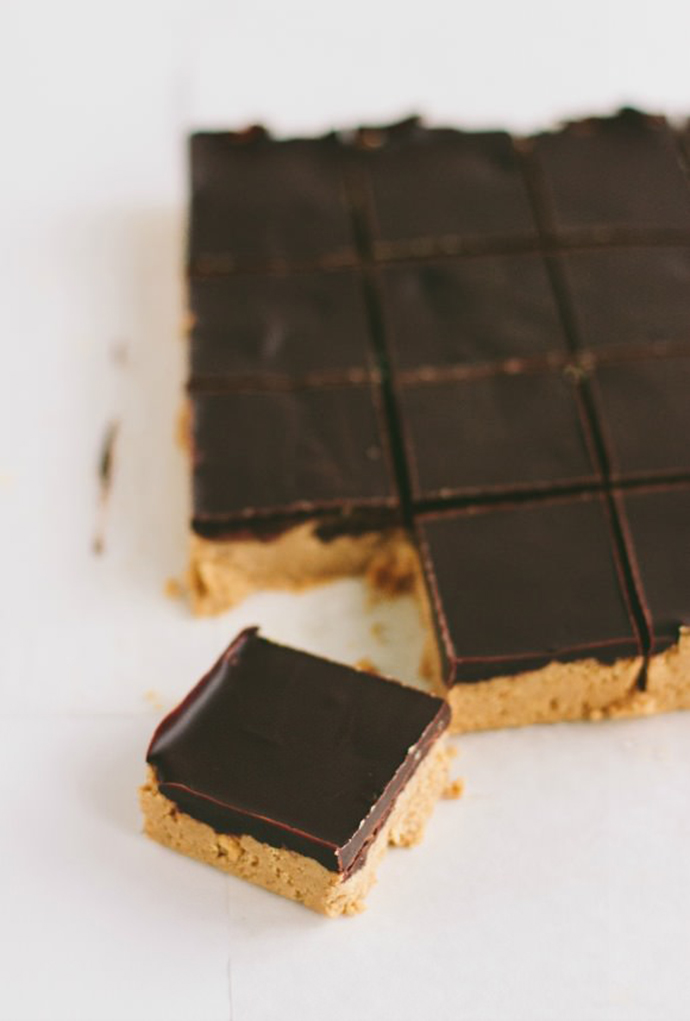 Easy No-Bake Chocolate Peanut Butter Bars
There is something magical about the combination of chocolate and peanut butter. There are hundreds of similar recipes for this treat online, but this version is simple with just the pure flavors of creamy peanut butter and dark chocolate. These bars are rich and decadent, and a little square goes a long way.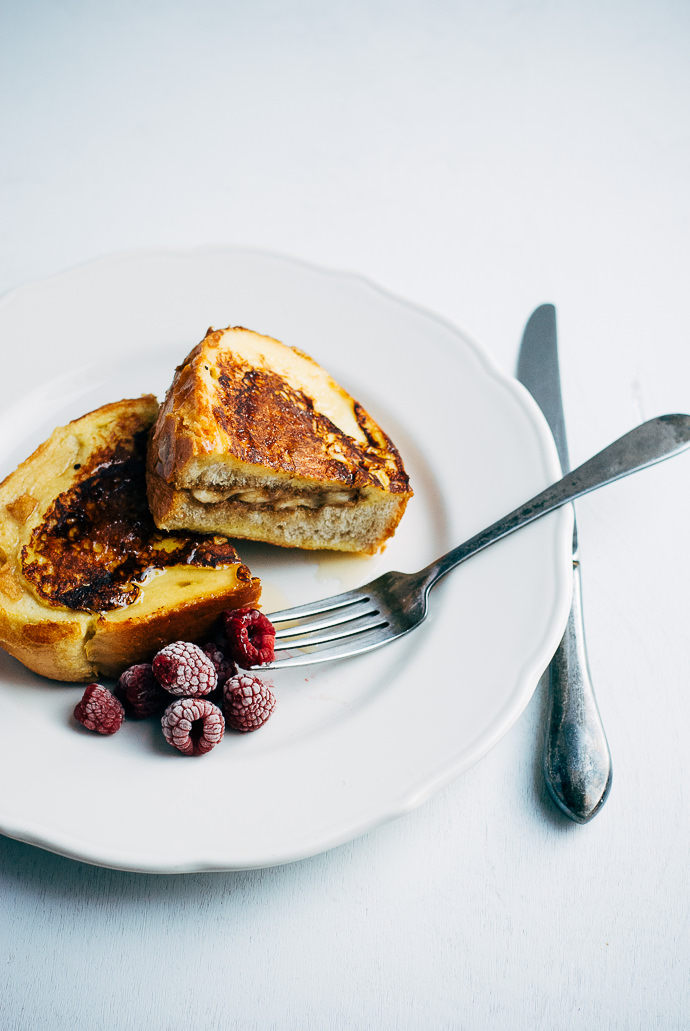 Banana and Nut Butter Stuffed French Toast
Peanut butter and banana sandwiches have a bit of a reputation for decadence (thanks, Elvis!) but really they can be a great healthy snack – peanut butter provides a nice bit of protein and healthful bananas are a less sugary alternative to jam or jelly. This nut butter and banana stuffed French toast isn't exactly healthy, but you don't need to add quite as much maple syrup!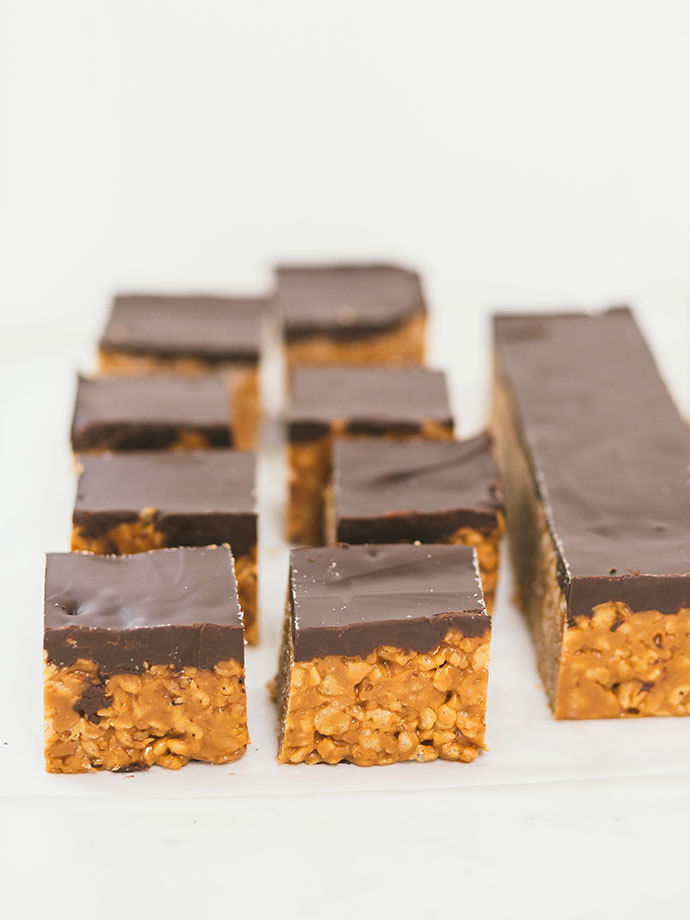 Scotcharoos
Have you ever tasted a scotcharoo? You've maybe had them at church potlucks and birthday parties they're similar to rice kripsy bars but with a peanut butter twist! These are a great treat for any time of year, no oven required.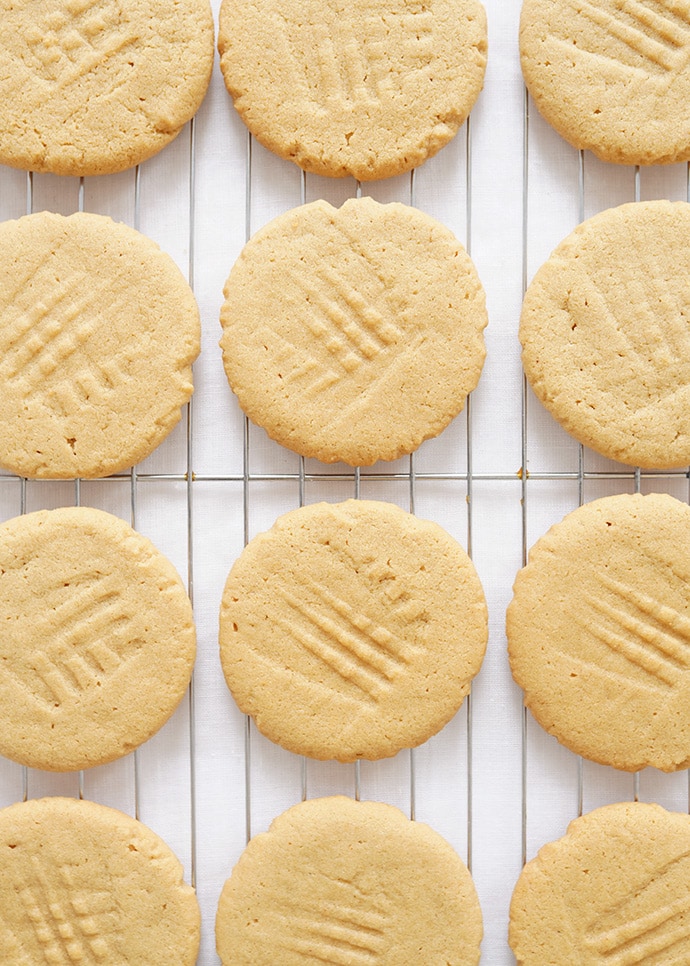 The Ultimate Peanut Butter Cookie Recipe
Peanut butter cookies are an all-time classic that we will never grow tired of enjoying. Store-bought peanut butter cookies just can't compare to homemade, so we keep this recipe handy in our recipe box for whenever we have a sugar craving, a rainy day, or any day for that matter!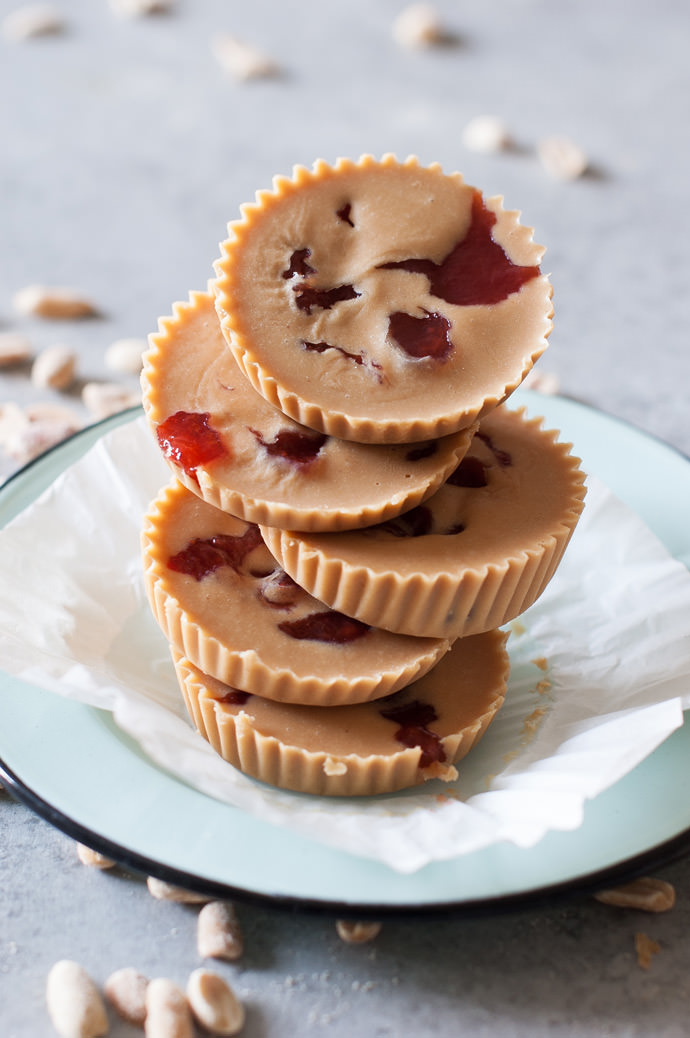 Homemade Peanut Butter and Jelly Cups
These peanut butter and jelly cups take only a few minutes to make and 15 minutes to set! With just five ingredients, you'll be instantly transported to PB&J heaven.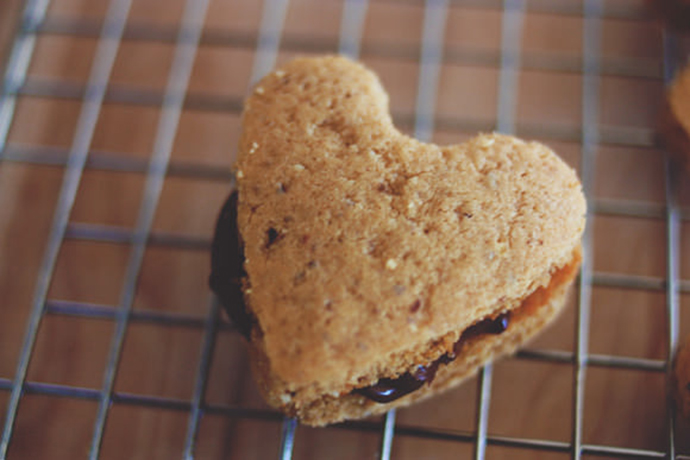 Gluten-Free Nutella & Peanut Butter Heart Cookies
This gluten-free cookie recipe is a super easy one to make with kids. Measure out all the ingredients beforehand so little ones can just throw them in the mixer. You can make the heart shapes in a few different ways but if you use a small ice cream scoop and cook them in balls, it's really simple to cut out the hearts when the cookies are fresh from the oven. And bonus – you get to use the cookie scraps as ice cream topping.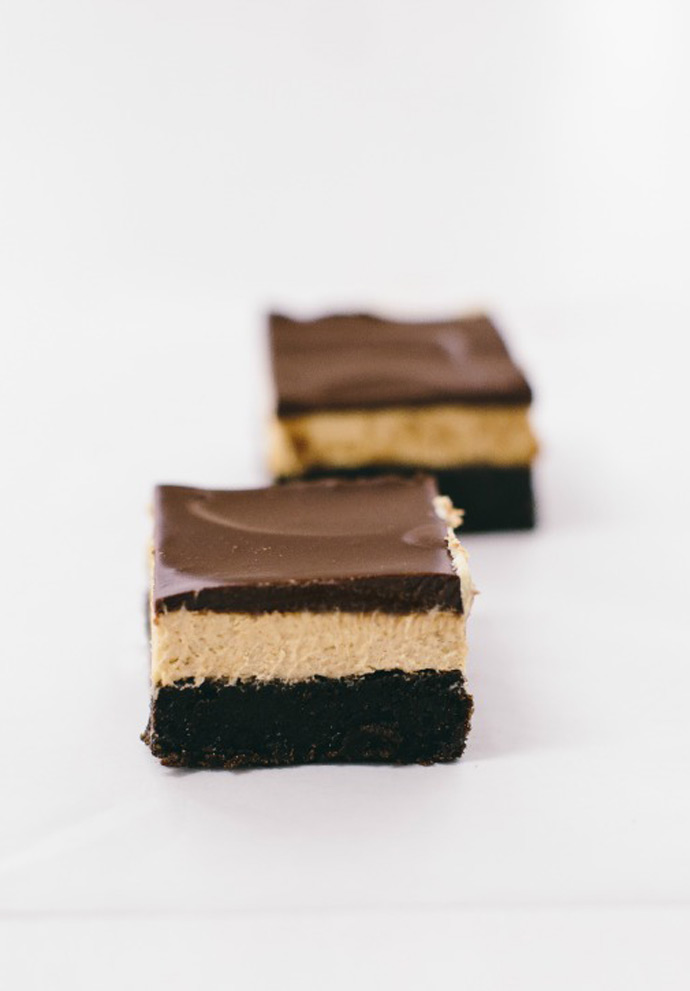 Peanut Butter Chocolate Bars
Peanut butter chocolate eggs that you see at the grocery store around Easter time are seriously tasty. Take them to the next level with this recipe: a brownie, topped with peanut butter filling and covered in chocolate ganache.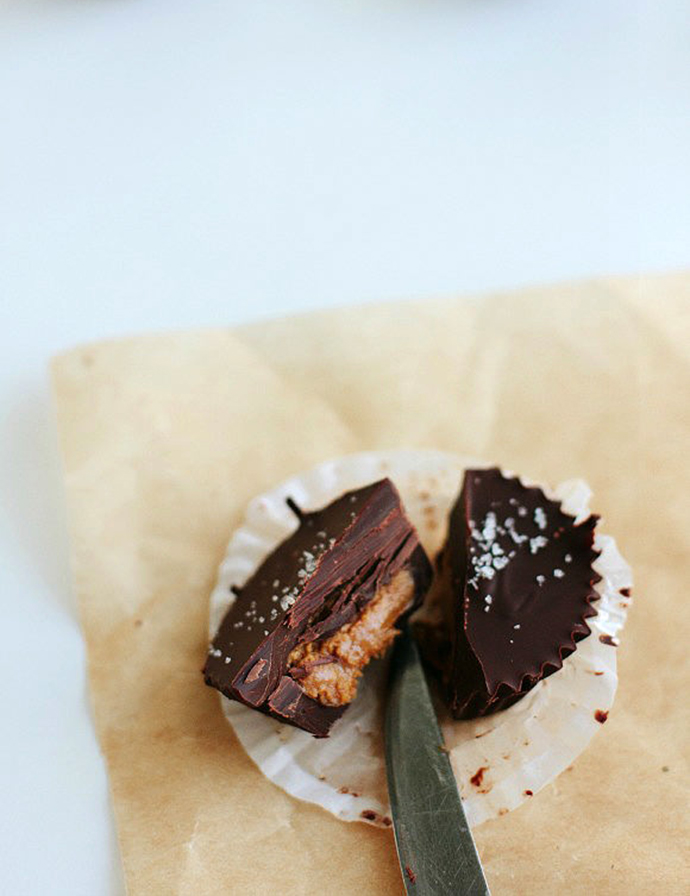 Make Your Own Peanut Butter Cups
Use dark chocolate and sprinkle a little bit of salt on top of these handmade peanut butter cups. They are delicious and so simple to put together! The perfect treat for Easter baskets, Christmas stockings, or any old afternoon.