Pass the grilled cheese please! We LOVE a good grilled cheese sandwich whether it's for lunch, dinner, or even breakfast! Playing around with different combinations of fruits, veggies, meat, bread, and cheeses is so much fun – the options are limitless! Today we've pulled together eight of our favorite grilled cheese creations we've found online. Follow the recipes exactly or use them as inspiration for your own tasty sandwiches.  Keep reading – there really is a grilled cheese sandwich for every taste and occasion!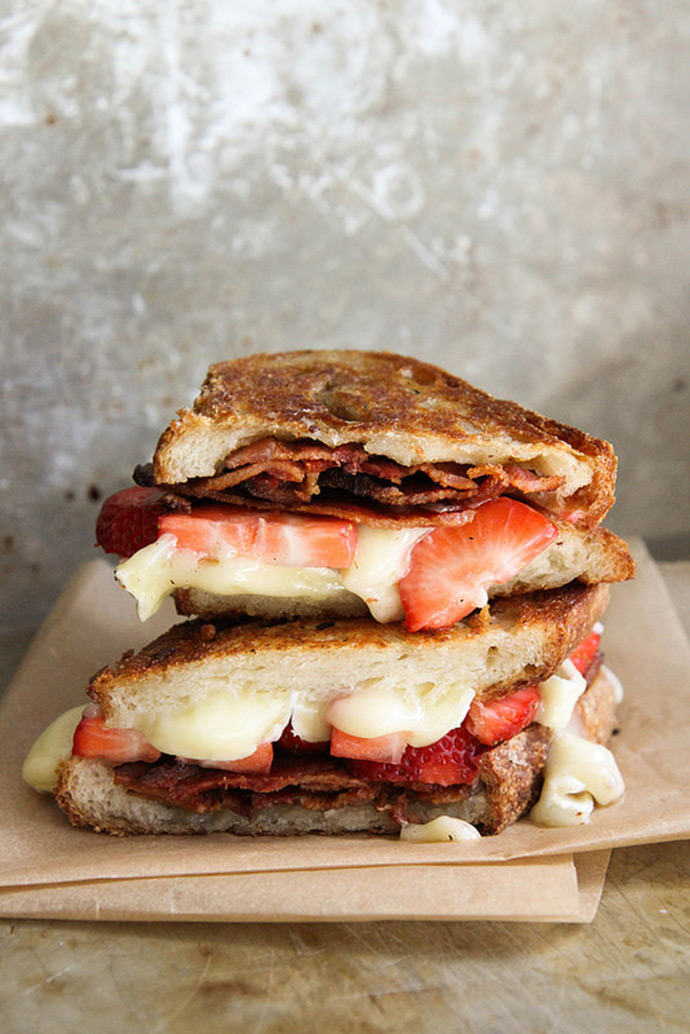 Brie, Bacon, and Strawberry Grilled Cheese Sandwich – Heather Christo
Let's start with something sweet: this strawberry grilled cheese looks beyond words! We'd be tempted to swap in a some dark chocolate instead of the bacon for an even sweeter option.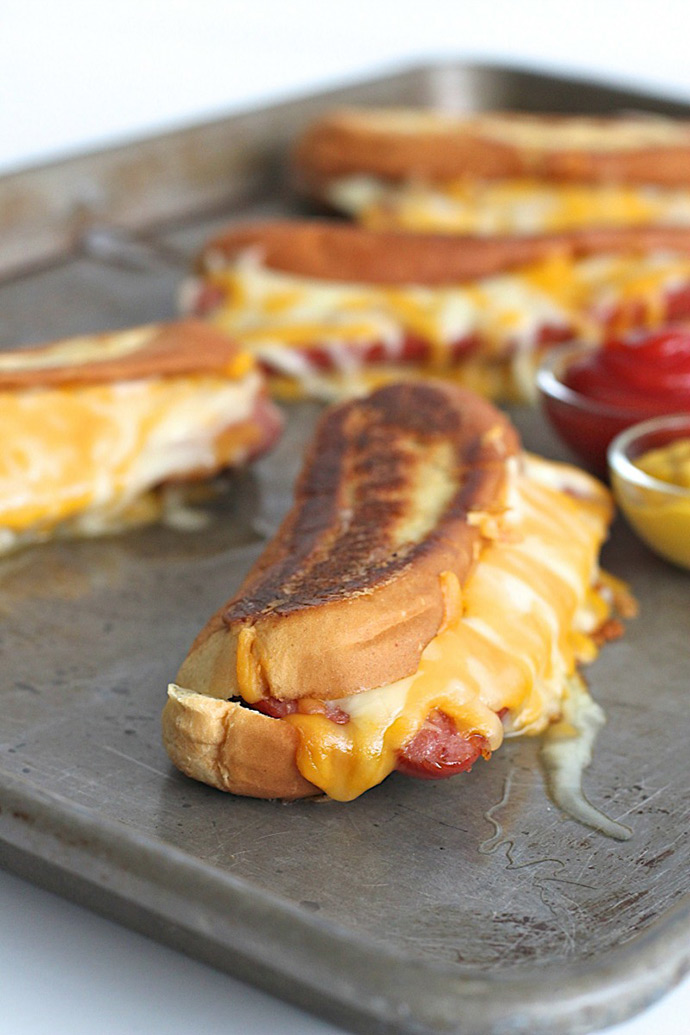 Grilled Cheese Hot Dogs – the Baker Mama
Can't decide what to have for lunch? This recipe combines hot dogs and grilled cheese into one tasty package. Yum!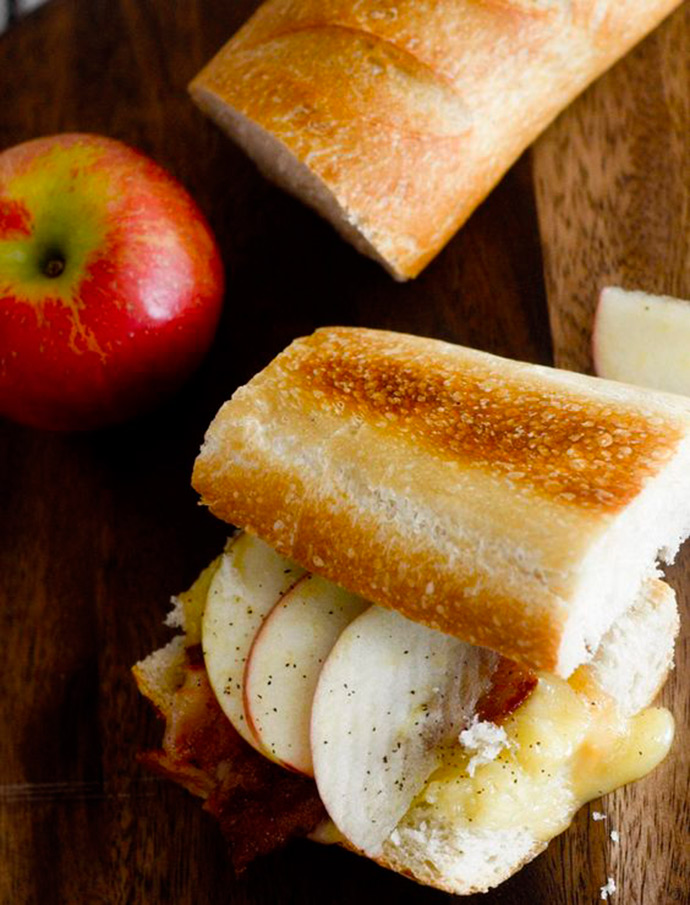 Apple, Bacon, and Gouda Grilled Cheese – Recipe Diaries
Apples and cheese are one of our favorite food combinations, so this grilled cheese looks heavenly!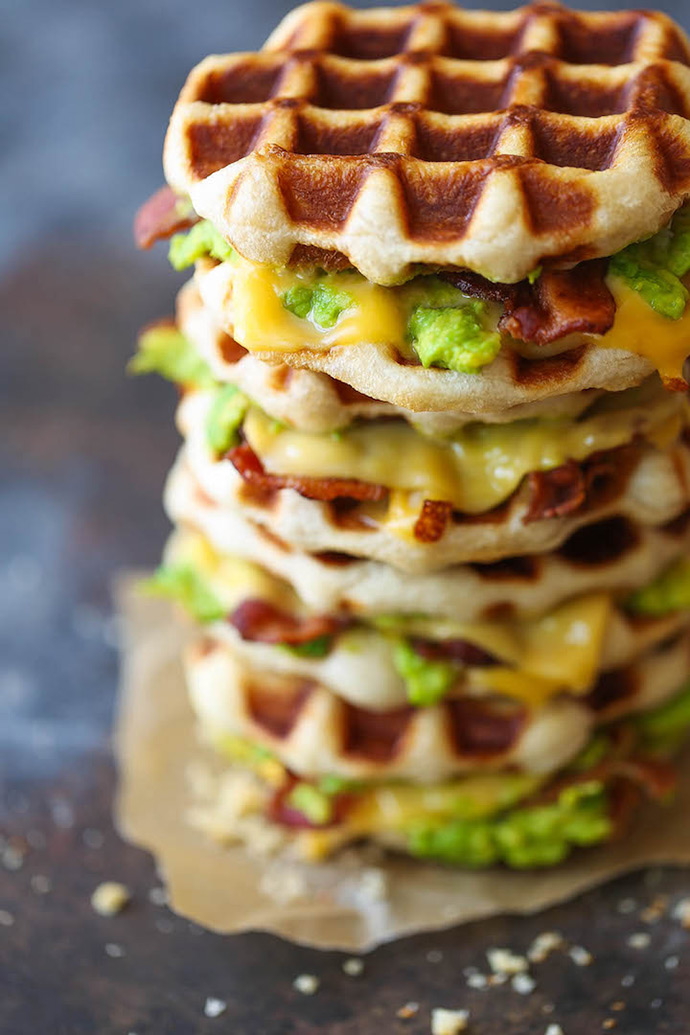 Bacon and Avocado Waffle Grilled Cheese – Damn Delicious
Grilled cheese in a waffle? Why not! We'd happily eat this tasty grilled cheese for breakfast, lunch, or dinner.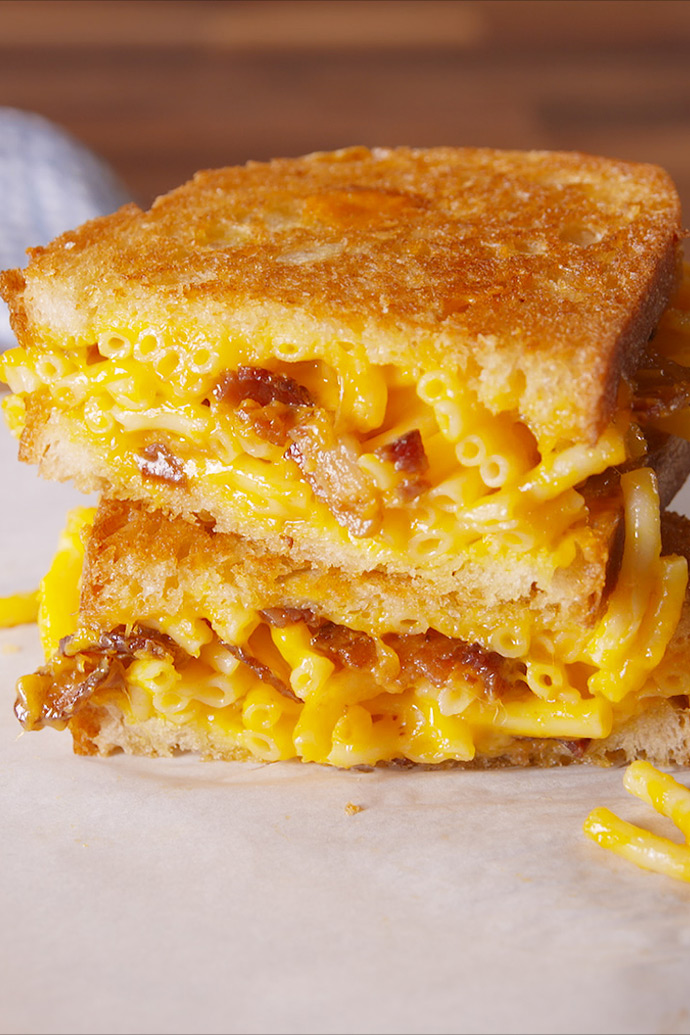 Mac & Cheese Grilled Cheese – Delish
We have to agree with Delish, this sandwich looks super decadent! Skip the county fair this year and make your own junk food treats at home – this mac & cheese grilled cheese would definitely make the menu at our house!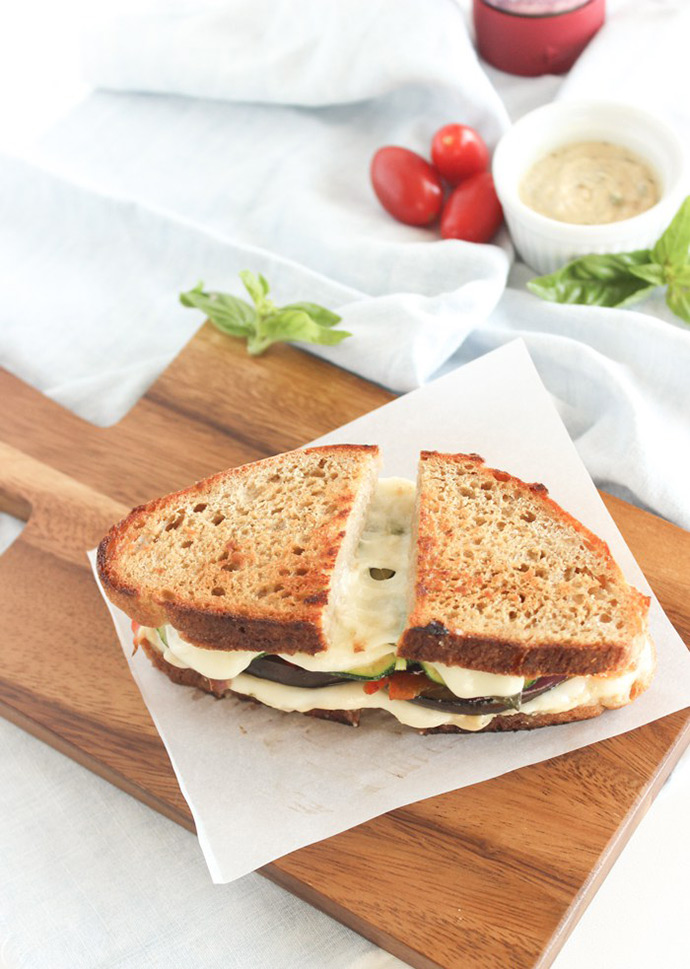 Veggie Hummus Grilled Cheese – Lively Table
We love this healthy spin on traditional grilled cheese. Talk about a great way to eat your veggies!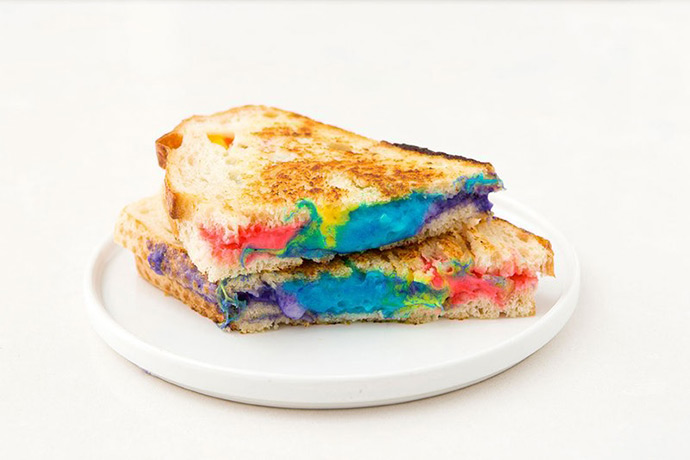 Magical Rainbow Grilled Cheese – Brit + Co
This rainbow colored grilled cheese is on a whole other level!! The perfect snack for a unicorn birthday party, don't you think?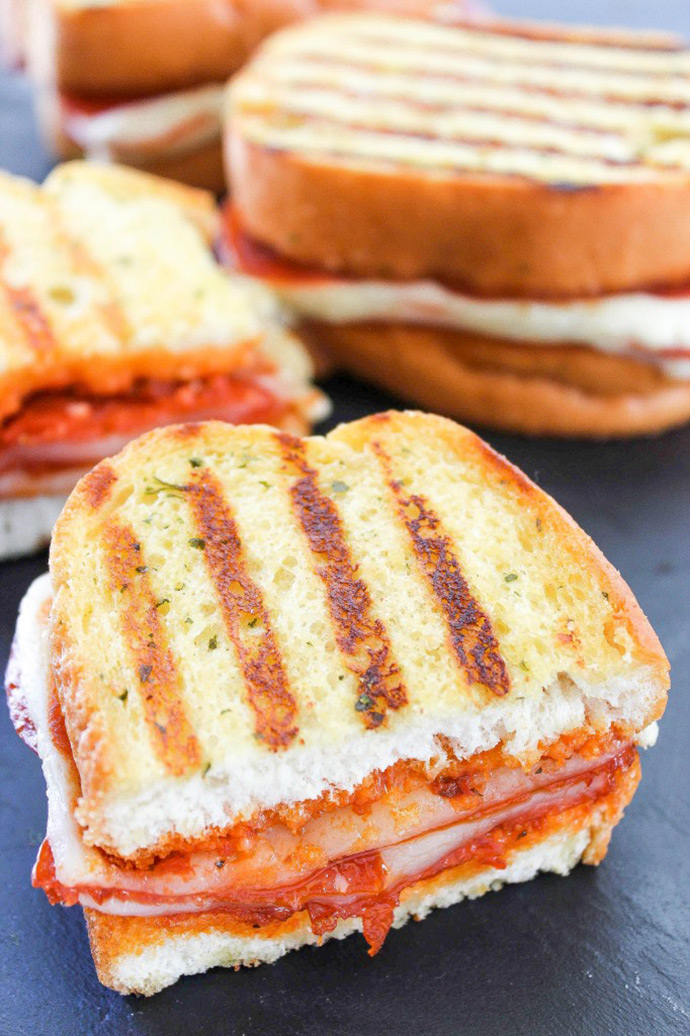 Pepperoni Pizza Grilled Cheese Sandwich – Baking Beauty
This super easy option is full of warm gooey cheese and pepperoni – plus, it's much quicker to whip up than a homemade pizza!