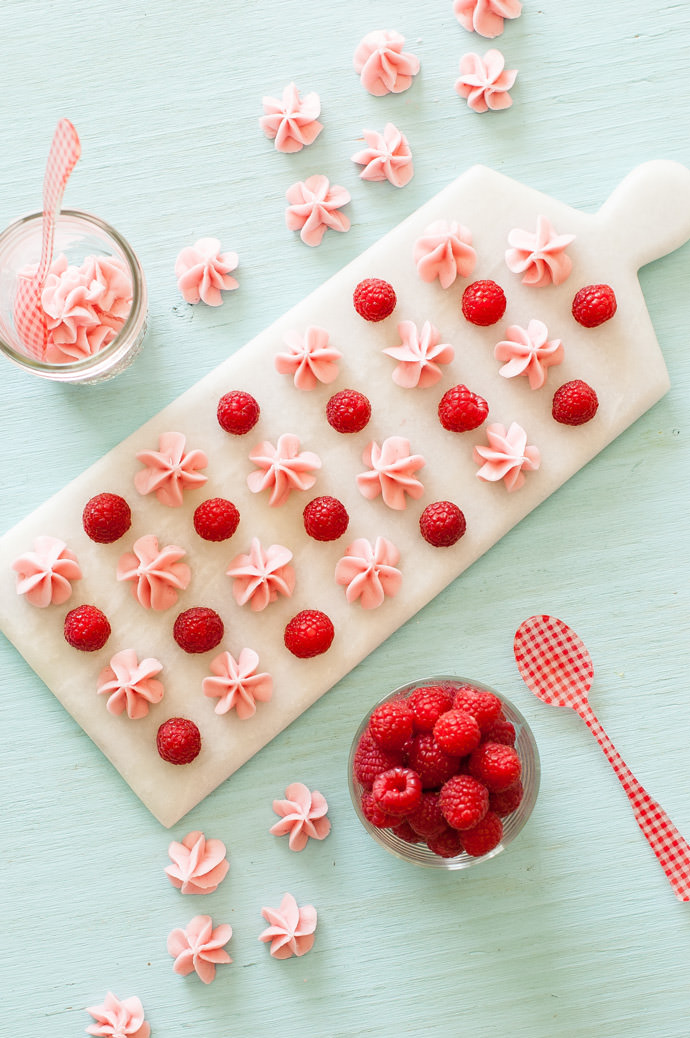 My four year old is a serious sugar-holic. While my other kids could happily go for a piece of fruit over a sucker, he would happily give every dime he had for a single skittle. You can only imagine how excited he was when I told him we were making homemade candy! He wouldn't leave the kitchen until one of these Raspberry Candy Melts was disintegrating in his mouth.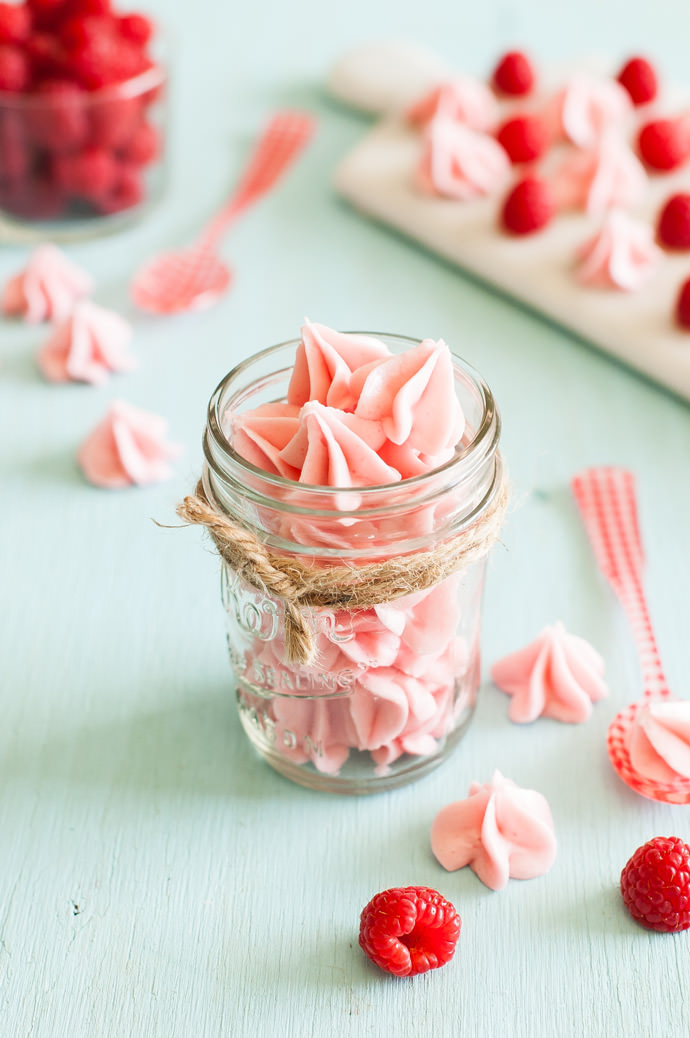 These little star shaped candies are made of ingredients you likely have sitting around, except for possibly the raspberries. Cream cheese is mixed with powdered sugar until stiff, and then fresh raspberry puree is added in to flavor the mix. These candies can be piped out to make little stars. If you don't have a piping bag and tip, add more powdered sugar to the mixture until it forms a stiff dough. Roll the dough into little balls and press them down with a fork. A mini scoop works great for keeping these candies the same size if you use this method.
Not surprisingly, these melt-in-your-mouth candies won't last long. They are similar to cream cheese mints with a berry kick! With summer on its way and a yard full of raspberry bushes, I look forward to making these candies with my own, home-grown berries!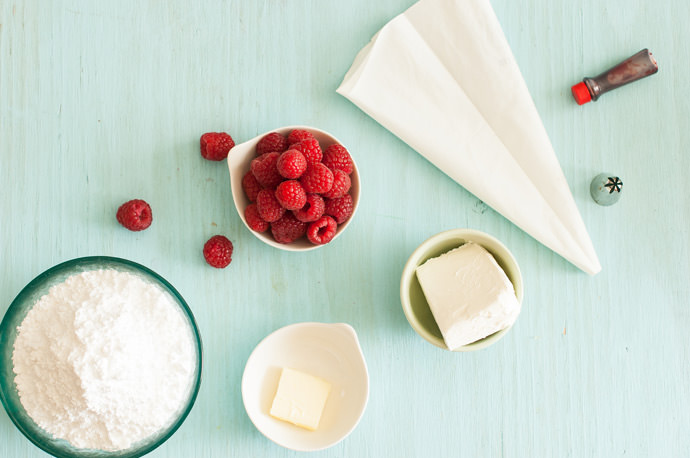 (Makes around 50 candies)
4 ounces (half a package) cream cheese, cold
1 tablespoon butter, softened
1 pound + 1 cup powdered sugar
¼ cup fresh raspberries
Red food color, if desired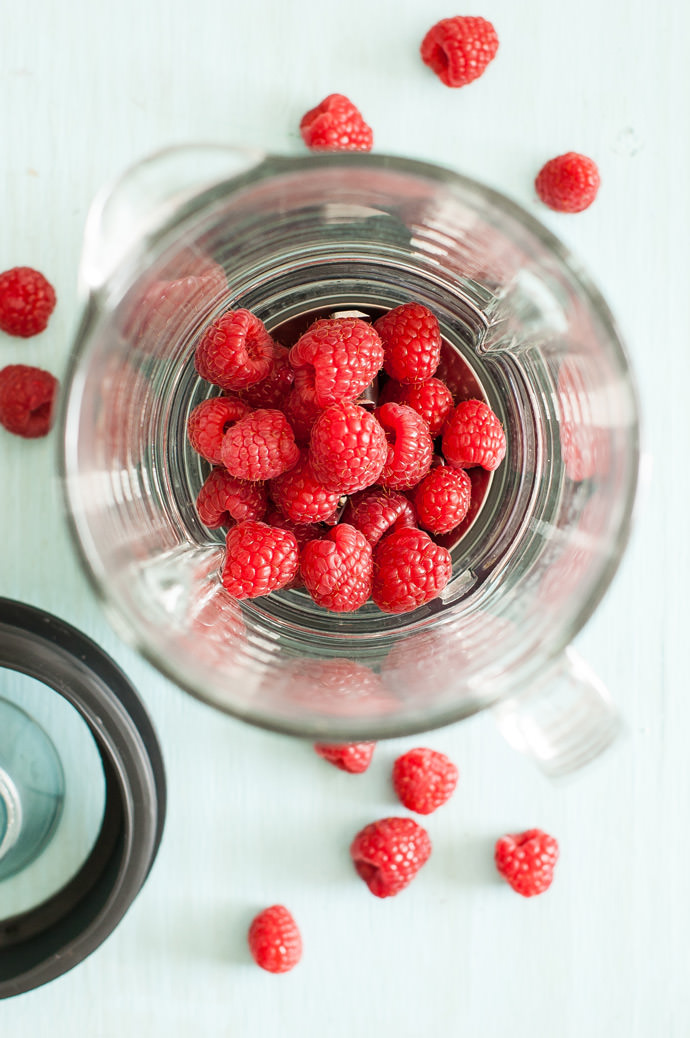 Step 1
Place raspberries in a blender or food processor and puree until smooth.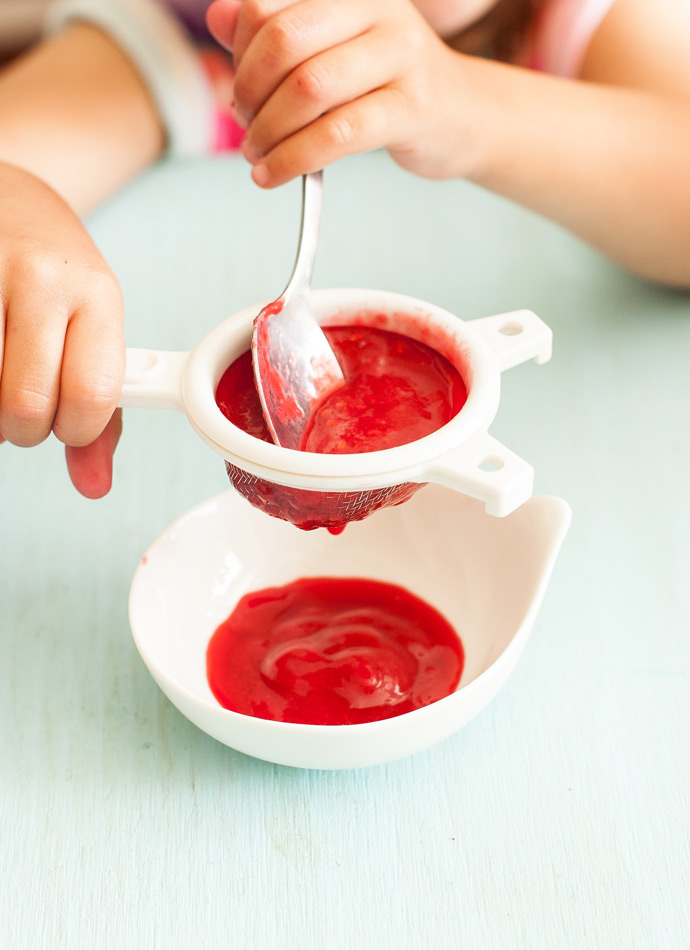 Step 2
Run the puree through a fine mesh sieve and discard seeds. Set puree aside.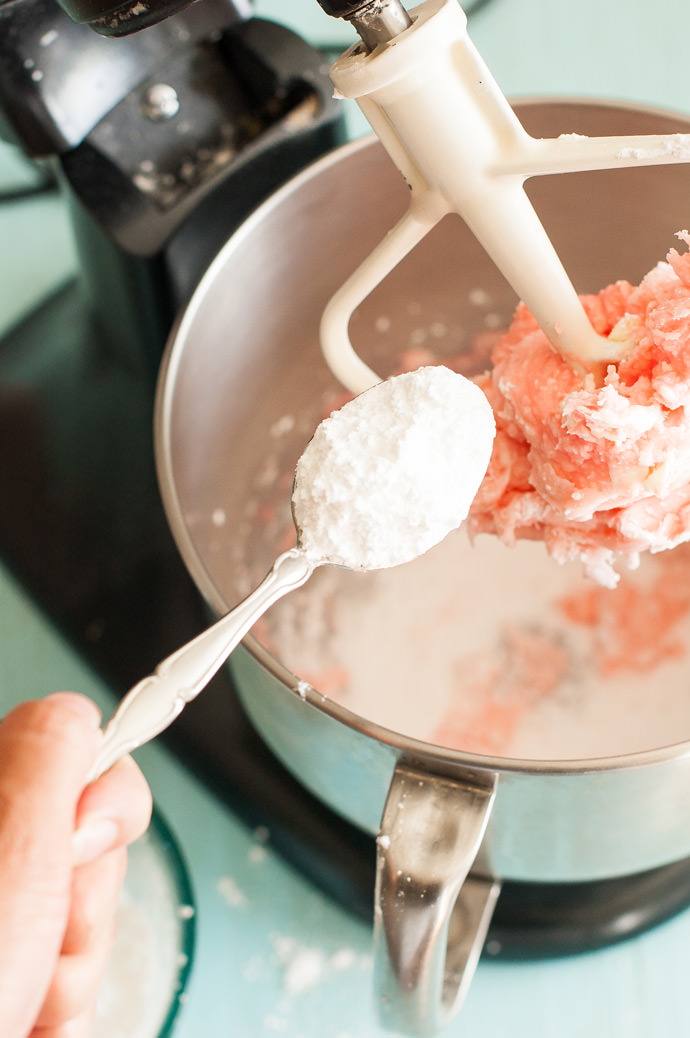 Step 3
Place the cream cheese and butter in the bowl of a stand mixer along with 1 drop of red food color (if using) and beat together until combined.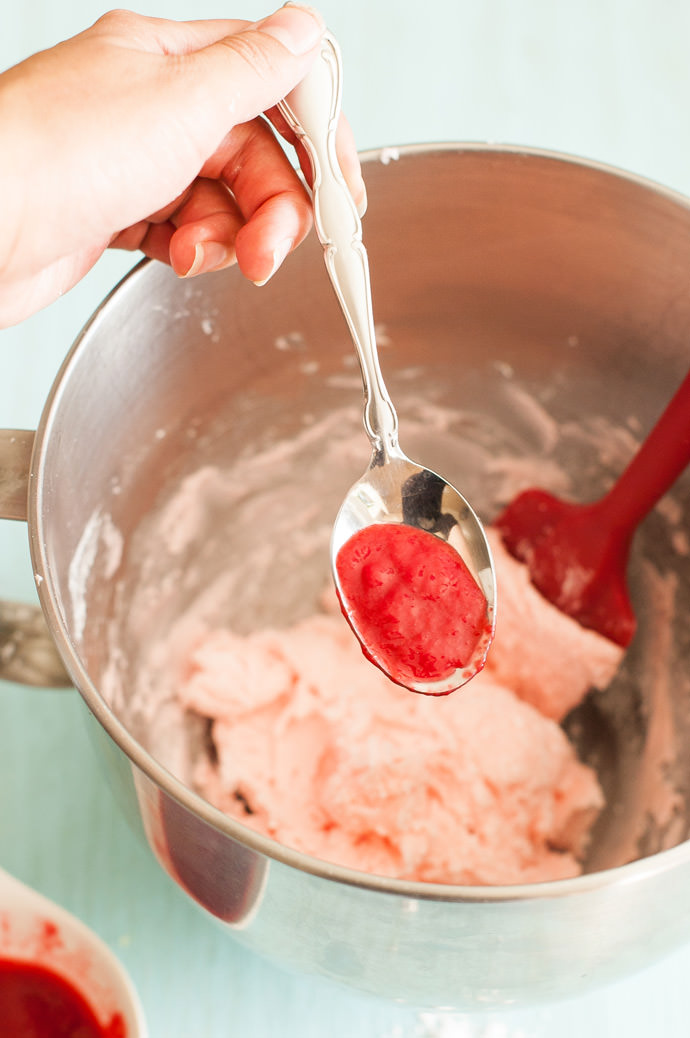 Step 4
Add the raspberry puree and beat until blended.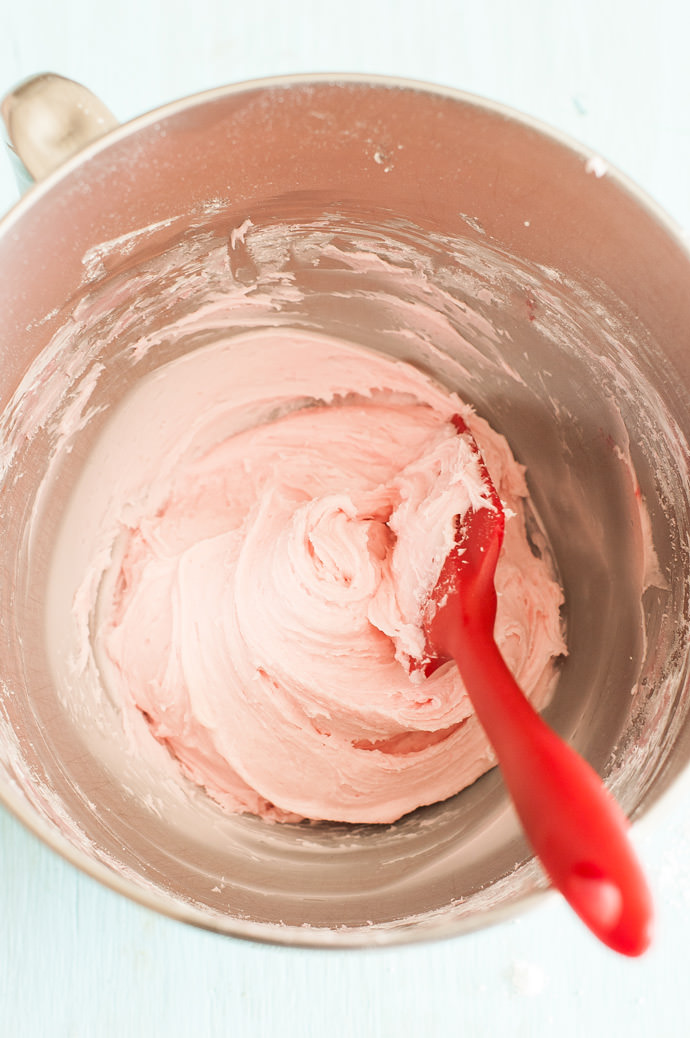 Step 5
Add the powdered sugar in, ½ cup at a time, mixing on low speed until a thick, dough-like consistency is achieved. You may not need all of the powdered sugar.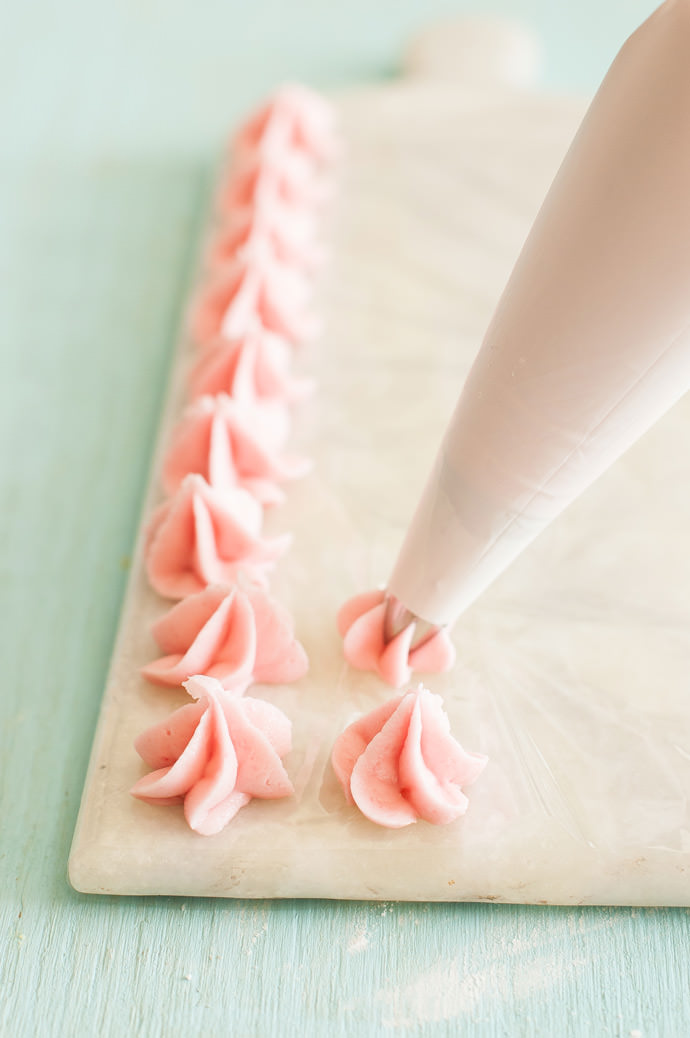 Step 6
Place the dough in a piping bag fitted with a medium-sized star tip. Pipe little stars out on to a parchment lined baking sheet.
Refrigerate candies until firm. Place in an airtight container and store in the fridge for up to a week.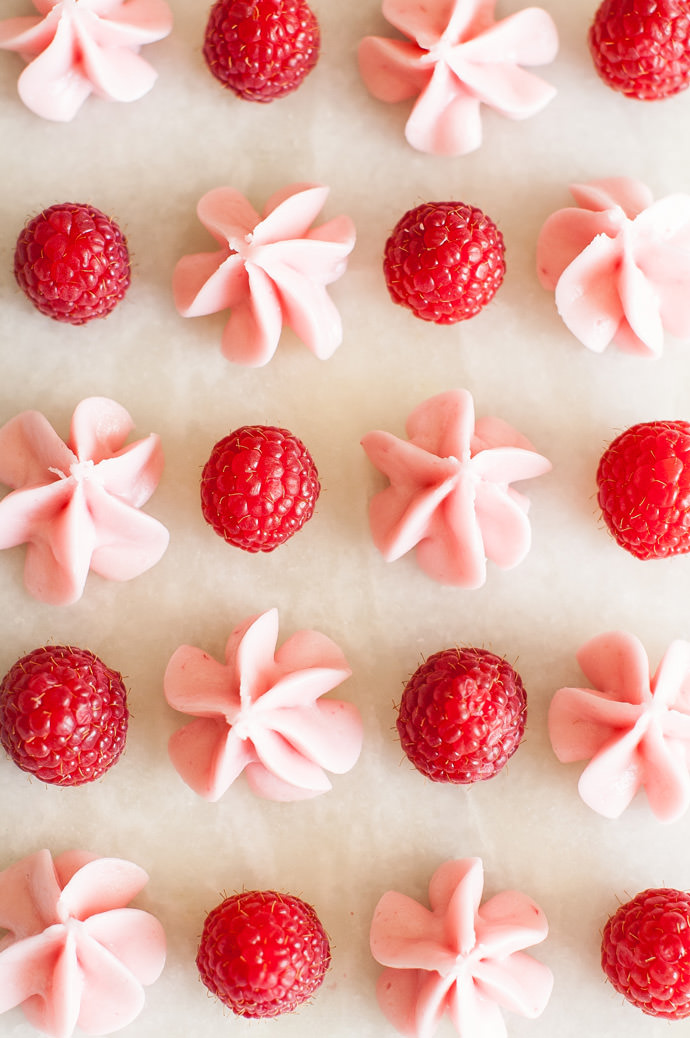 Enjoy!