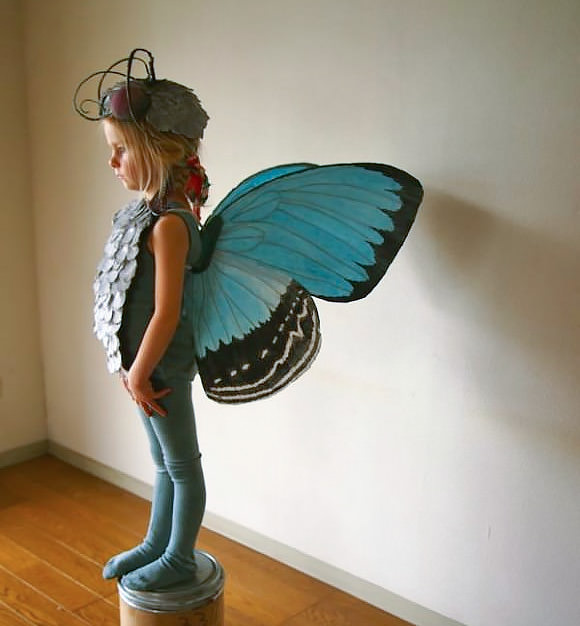 What can I say? If you're crafty, creative, and care for our planet, The Cardboard Collective is definitely the site for you! I discovered Tokyo-based Amber Dohrenwend's blog via Pinterest a while ago and was immediately impressed by the scope of her work. Cardboard costumes, toys, furniture, Christmas projects … yes, the list is long and the quality of her designs is outstanding.
There's no end to the wonderful things you can make with an old box, a few basic crafting skills, and a marvelous imagination! Cardboard is surprisingly sturdy, malleable, and versatile. Kids love playing with it, and, of course, it's recyclable too.  Not convinced? Take a closer look at some of my favorite projects from The Cardboard Collective's blog.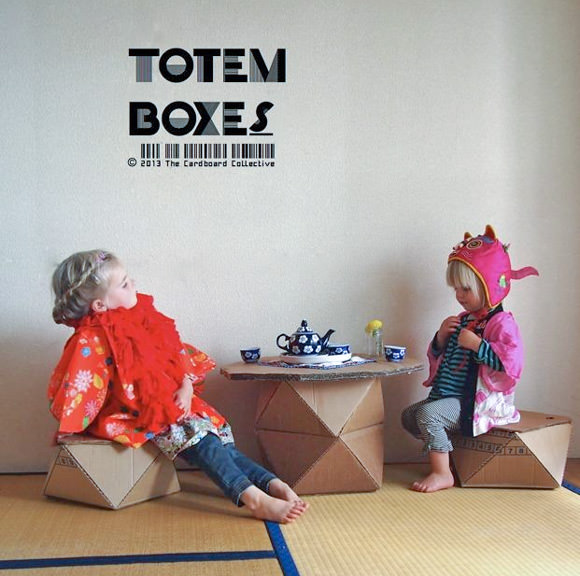 It all started with a Japanese book about cardboard furniture. Amber and her husband built a set of table and chairs based on a project from the book for their daughters and were surprised to see how resistant they were, as well as being easy to move around and decorate. The creative couple have since designed patterns of their own, including these fun cardboard totem boxes, for which you can buy the instructions and video on Etsy.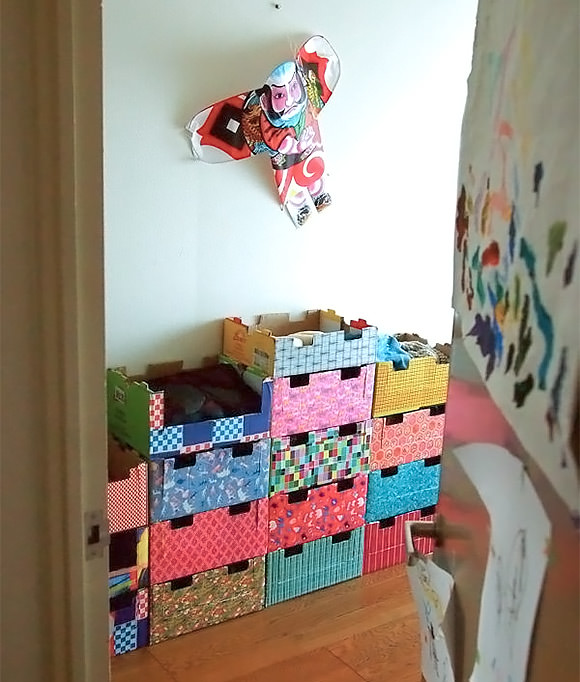 The blog is full of similar "green" furniture, such as these easy-peasy stackable cardboard dressers, made from old kiwi boxes. Love!
Amber's little girls clearly have a whale of a time at home. Their parents take recycling and creativity very seriously, seizing every opportunity to make things from cardboard for their kids. Browse their project gallery and you will discover clever playthings, educational projects, and forts. I bet little ones love making cardboard cameras or hiding in a Swiss Cheese Chalet!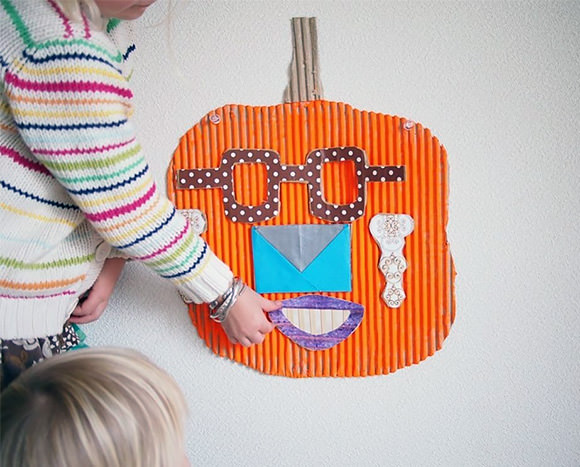 My favorite game from the site is Mr. Pumpkin Head. The project is inspired by the brilliant Japanese artists Tatsuya Kameyama and Atsuko Nakagawa, aka Tupera Tupera. Show your kids the video, it's great fun!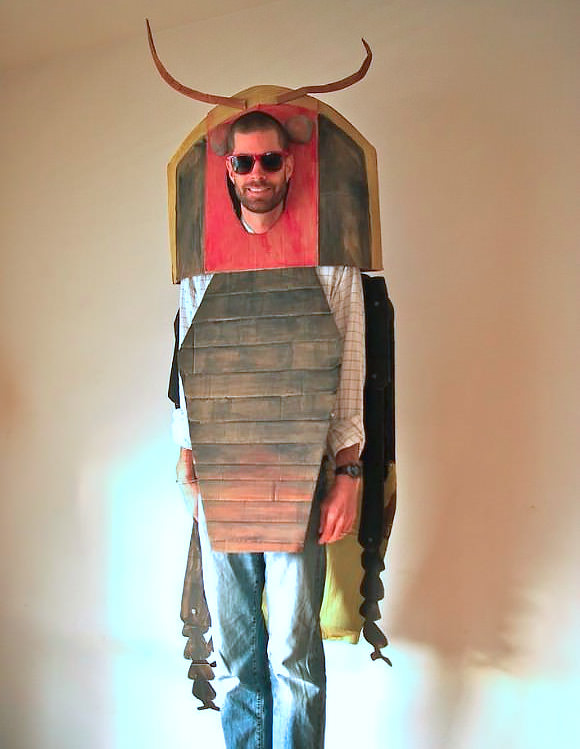 But that's not all. Amber and her husband are keen to share their enthusiasm for cardboard and love taking part in international events like The Global Cardboard Challenge, or The Cardboard Costume Challenge, now in its second year. I take my hat off to Pete for his Lightning Bug costume, a labor of love, indeed!
Pictured at the top of this post: Just one example of the beautiful handmade costumes you will find on The Cardboard Collective's blog and Flickr account. Part of the "Insect Family" series, this amazing attire was fashioned from found cardboard and paper, melon and apple cartons, paper cord, watercolor, pastel chalk, and white glue.