This post is sponsored by Plaid Enterprises.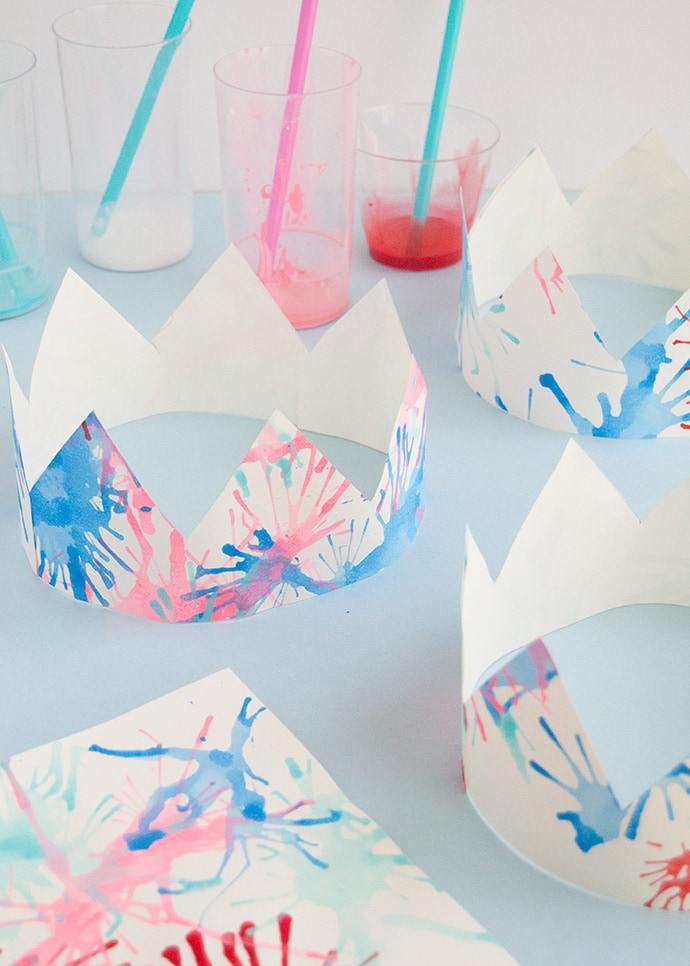 Have your and your kids ever done blow painting before? It's so much fun to see what patterns you can create! We realized that the shapes formed by blow painting look really similar to fireworks, so these crowns were born! Using red, blue, and white shades of FolkArt Acrylic Craft paint makes these fireworks perfect for celebrating the 4th of July.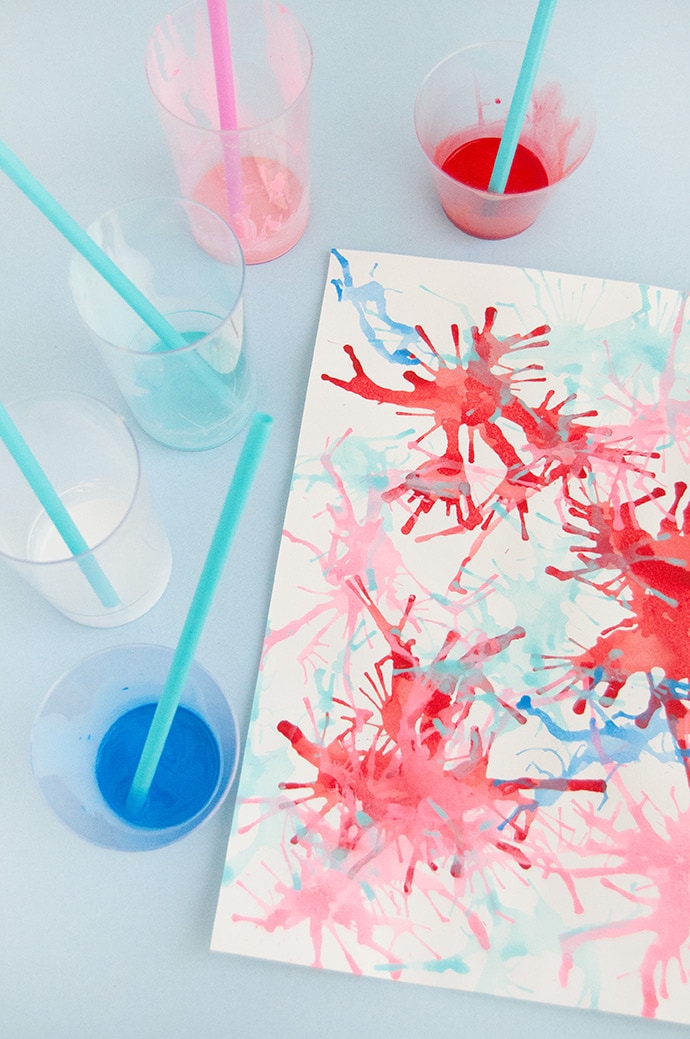 If you haven't tried blow painting before, get ready for some fun! It can be a little bit messy, so make sure to cover your work surface with a plastic tablecloth first. And if you have any leftover paper after making these cheerful crowns, why not turn it into a festive garland? Keep reading for all our tips on this fun technique below!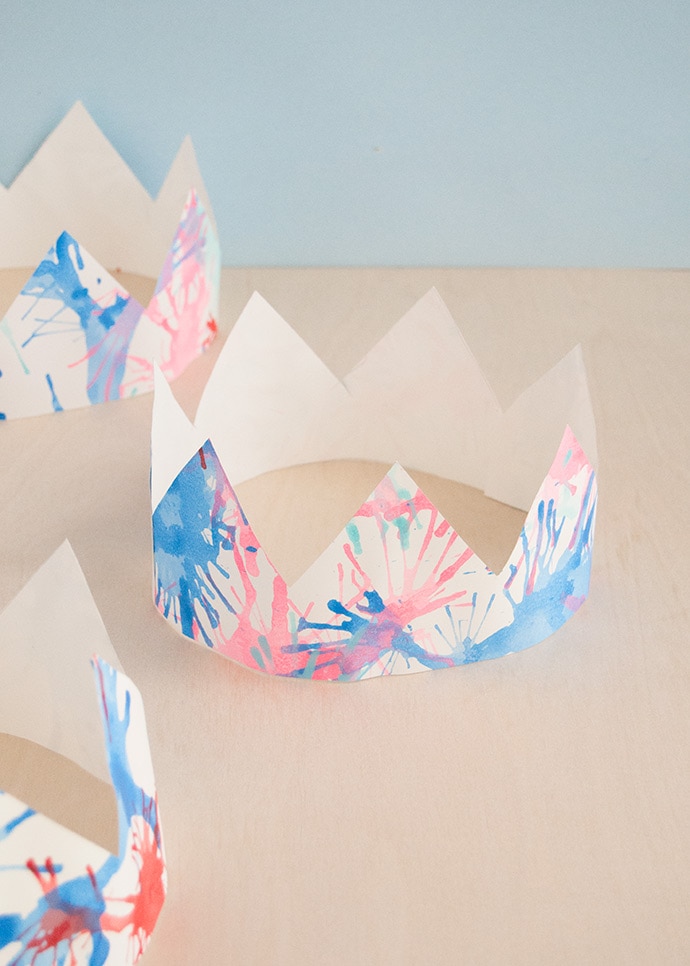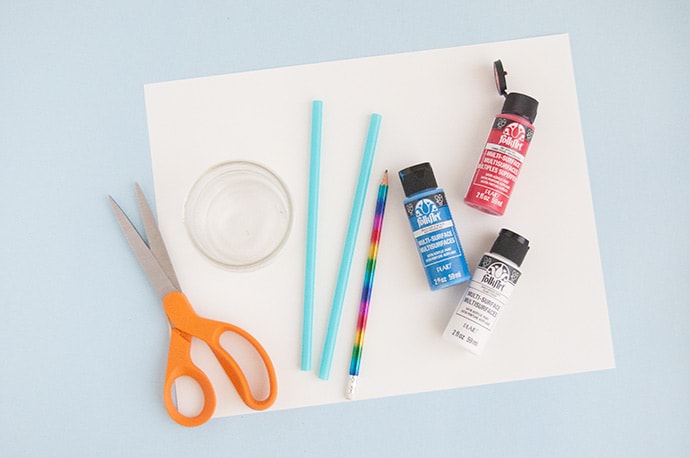 Watercolor paper (or similar)
FolkArt Acrylic Craft Paint
Straws
Container / plastic cup / jar
Pencil
Ruler
Scissors
Hot glue gun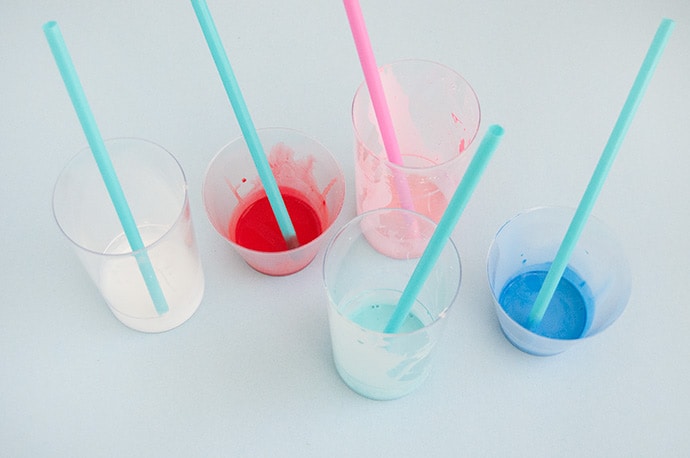 Step 1
First you'll need to prepare your paints. Select a handful of colors that you like – we picked red, blue, pale blue, pink, and white for a 4th of July theme, but fireworks come in all colors so pick whatever you like best. Squeeze some paint into each plastic cup or container and add a small amount of water. Use a straw to stir the paint and water together until combined. The ratio of water to paint isn't an exact science, so feel free to experiment with this, trying different amounts of water with the paint to see how the colors change. Do this on a scrap of paper first and let dry to see the results if you like.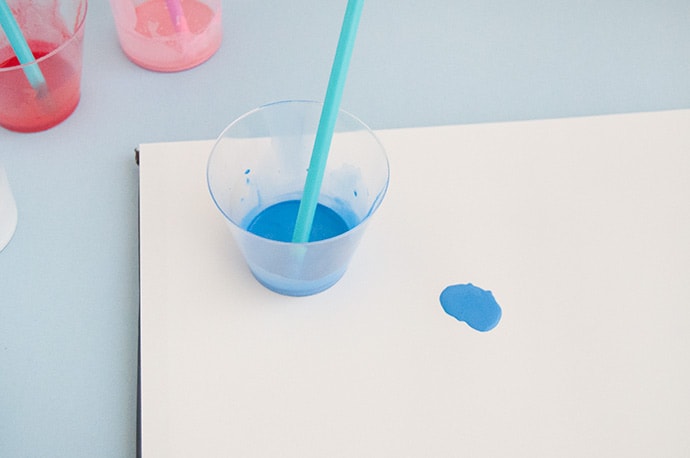 Step 2
Cover your work surface with a plastic tablecloth or garbage bag to keep it clean. Use the straw to apply a big drop of paint onto the middle of your watercolor paper (or other similar thick, white paper).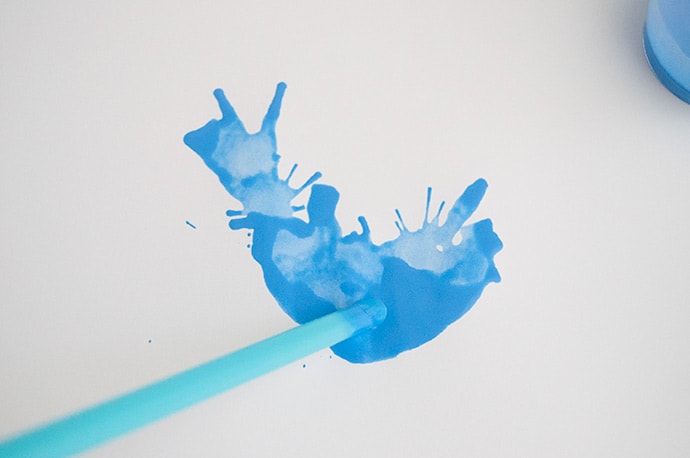 Step 3
Put the straw right onto the surface of the drop of paint and blow! The paint will shoot out into little drips and drops, going in all directions. Reposition your straw to get the drop from all angles!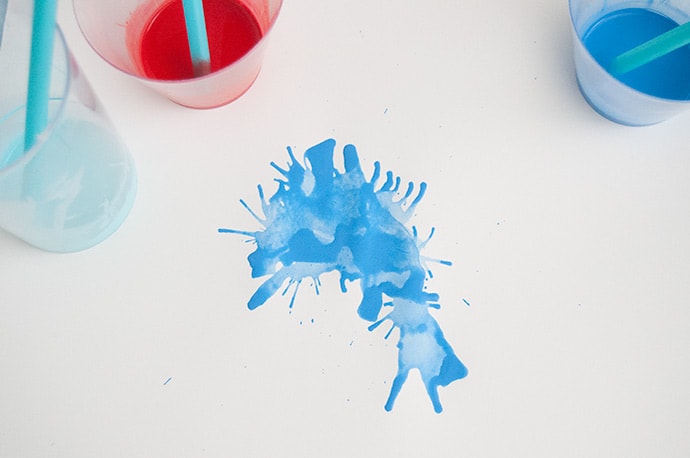 Step 4
Continue blowing on the paint drop from all sides, until it looks something like this. It's starting to look like fireworks already!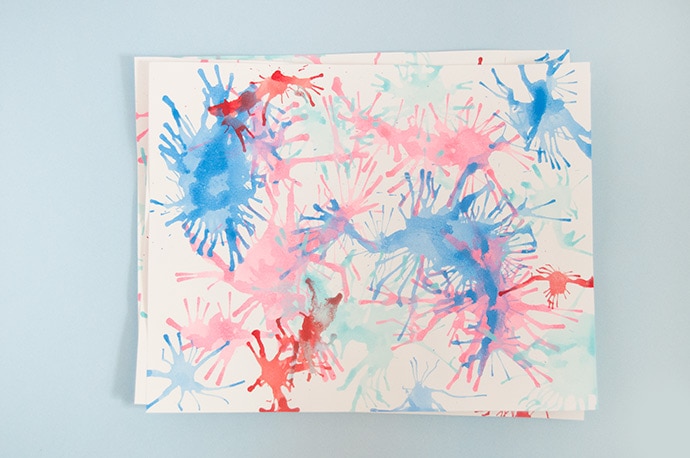 Step 5
Do a few more fireworks in that same first color and then set aside to dry. You want the first color to be dry before moving onto another color on the same page, otherwise the paints will blend together and get muddy looking. While that sheet drys, work on another clean paper and use another color if you like. Once the paint is dry, repeat this same process with another color. Don't be afraid of the fireworks overlapping! When you're done, you should have something like this.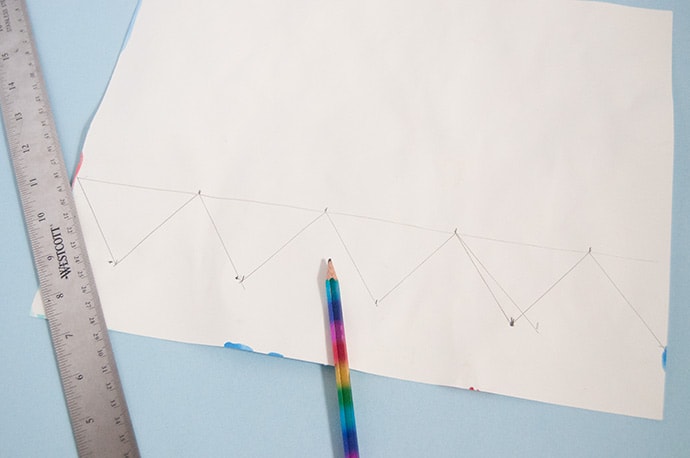 Step 6
Use a ruler and pencil to draw a simple crown shape onto the back of the painted paper. Depending on the size of your paper and the person who will be wearing the crown, you might need two lengths to wrap around their head.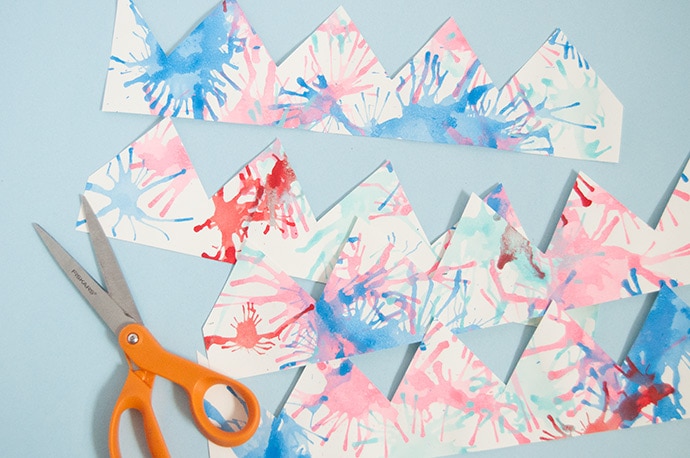 Step 7
Cut out as many crown shapes as you need and glue them together with a hot glue gun.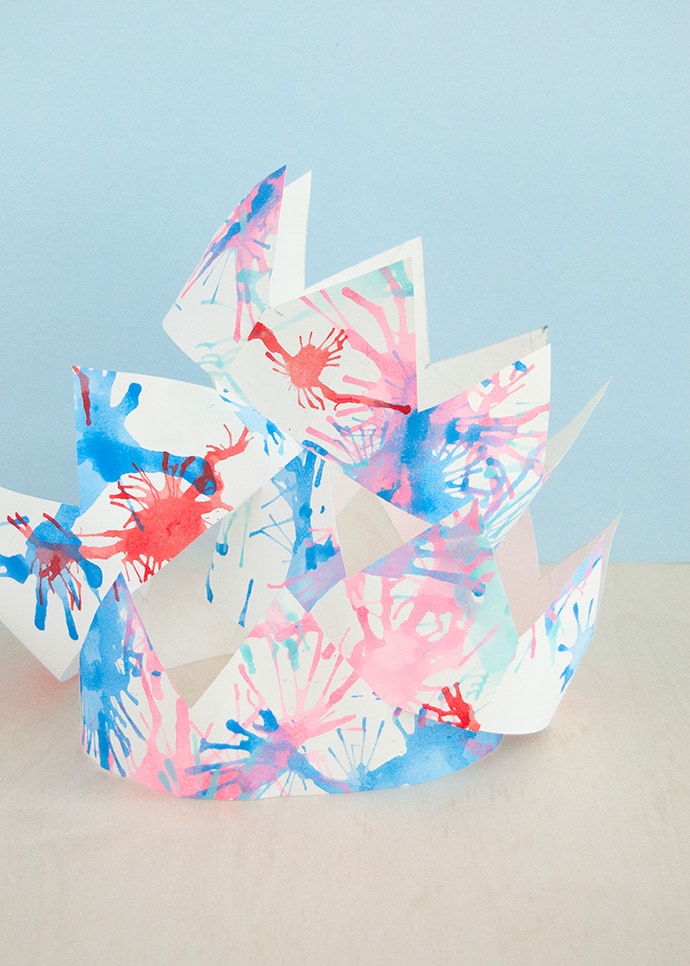 Your crowns are ready to wear!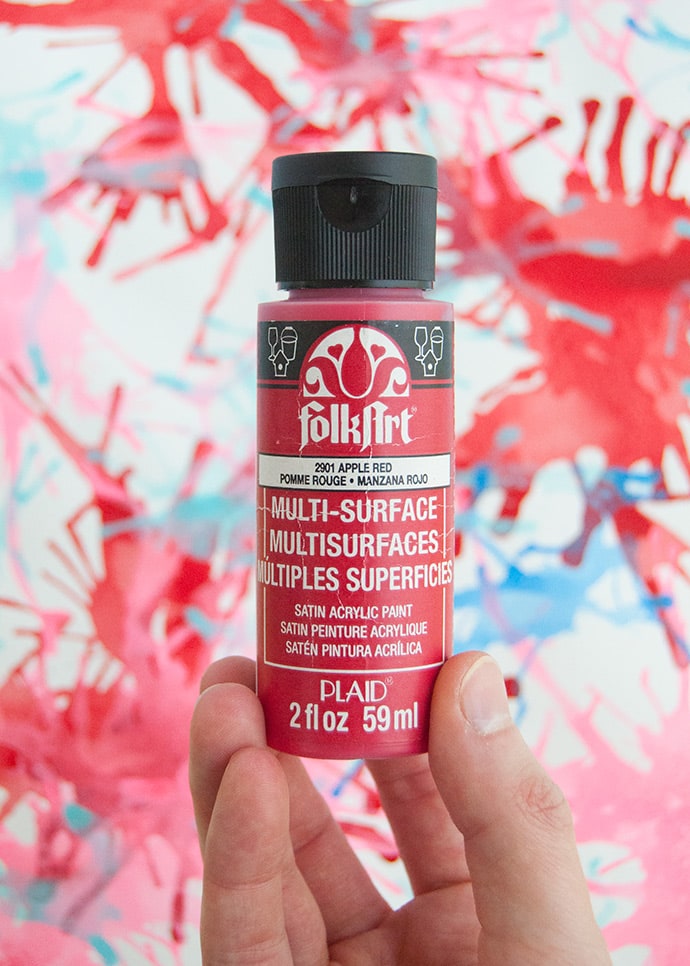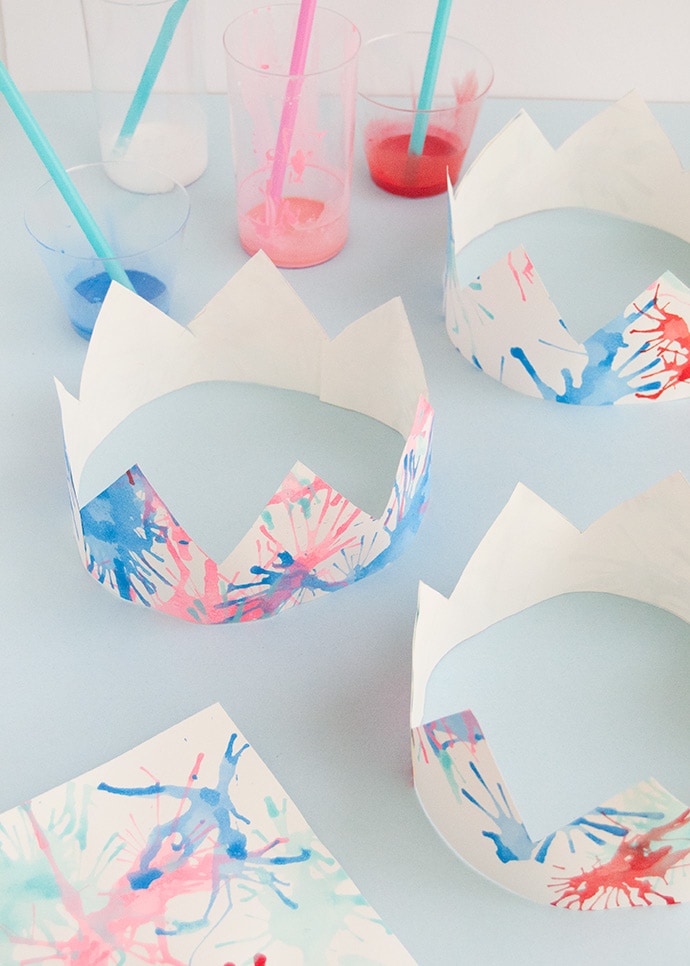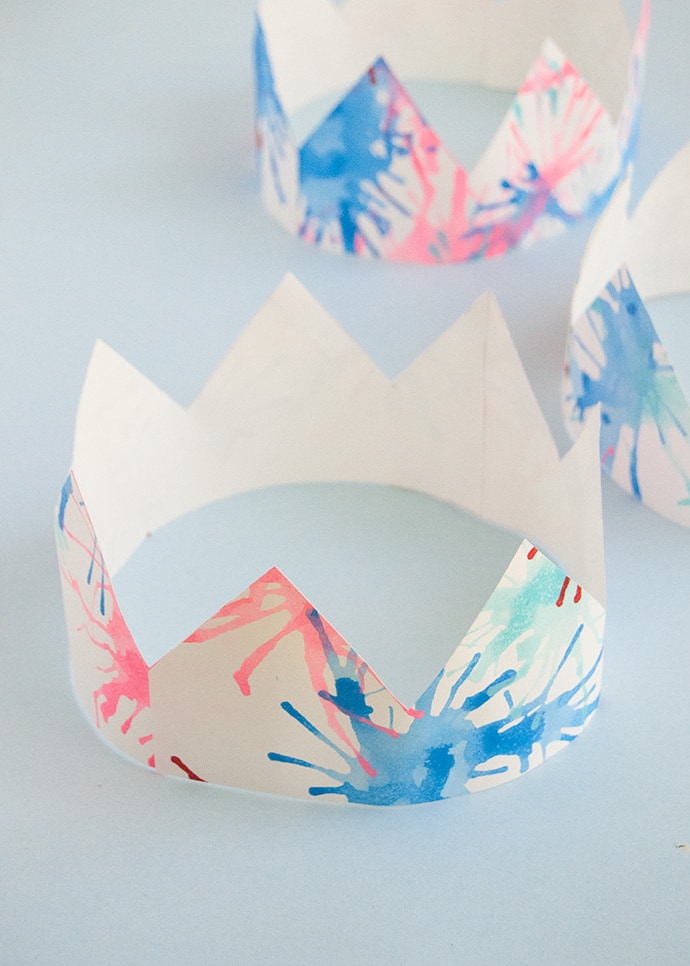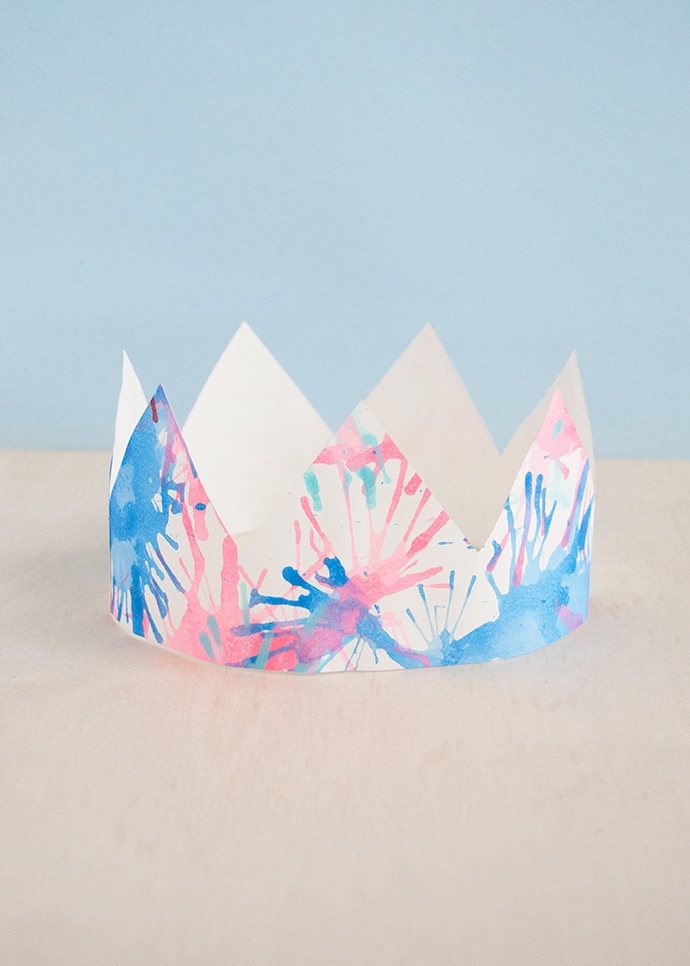 Happy 4th of July!