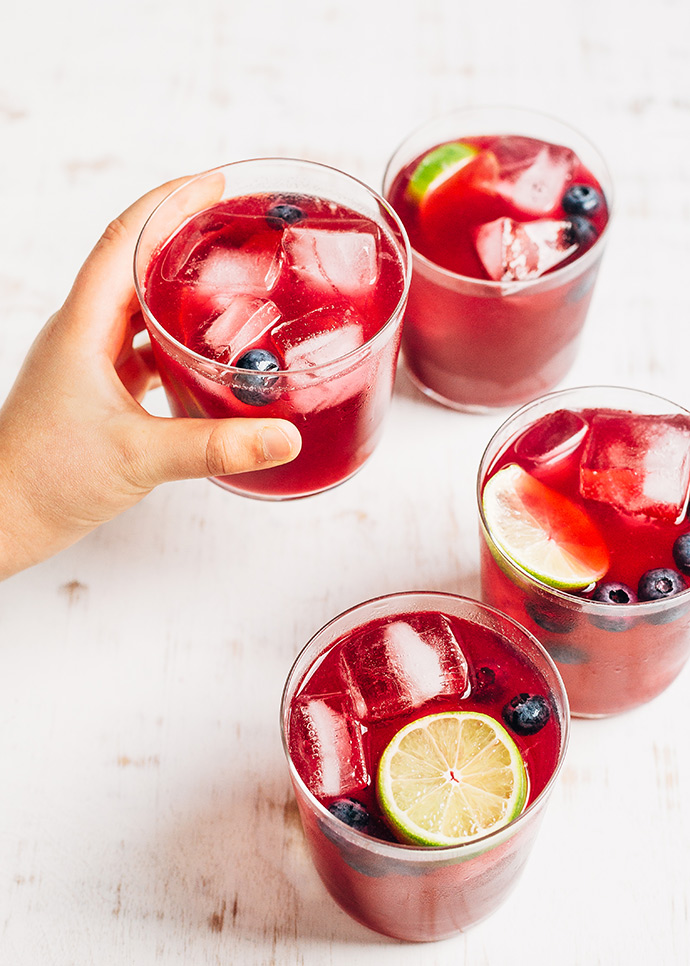 Summer's end may be within reach, but the weather's as hot as ever and kids (and parents) everywhere are in need of serious refreshment. Lemonade often pops up as the summertime standard, but limeade makes for a bright, super refreshing change of pace. Made with fresh blueberry syrup, this homemade limeade recipe kicks familiar summer flavors up a notch.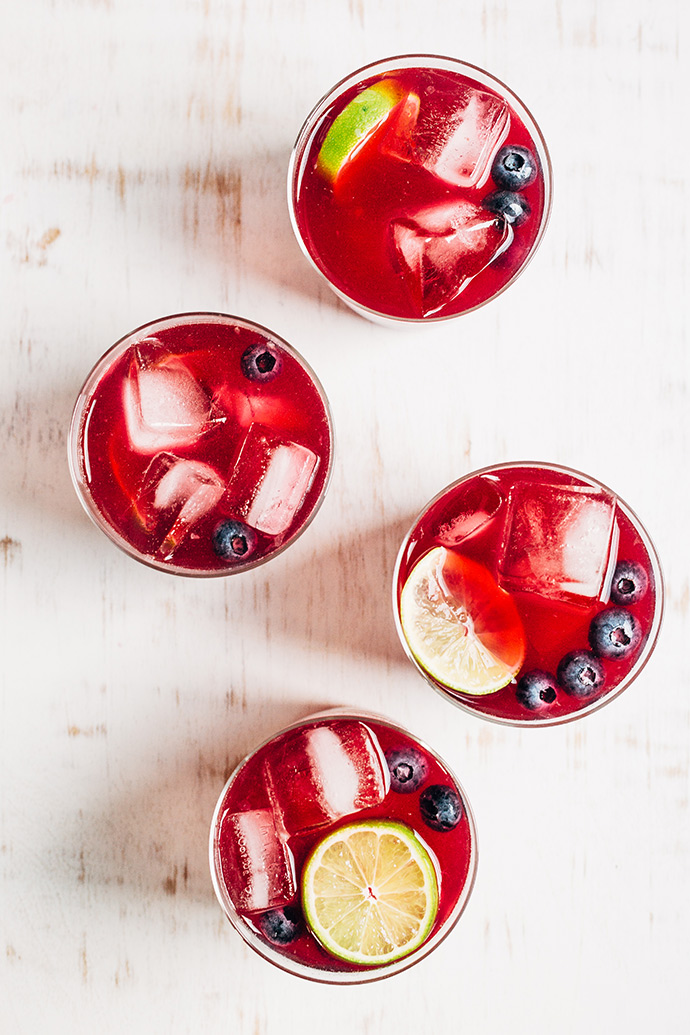 Homemade limeade is surprisingly easy to make from scratch. It just takes about four limes to make an entire pitcher of limeade, so there's no need to worry about endless juicing. Fresh squeezed lime juice packs a delightfully sour punch, while the quick homemade blueberry syrup lends sweetness and complexity. Garnishes are as easy as sliced lime and fresh berries, but feel free to dress things up with fresh herb sprigs or edible flowers.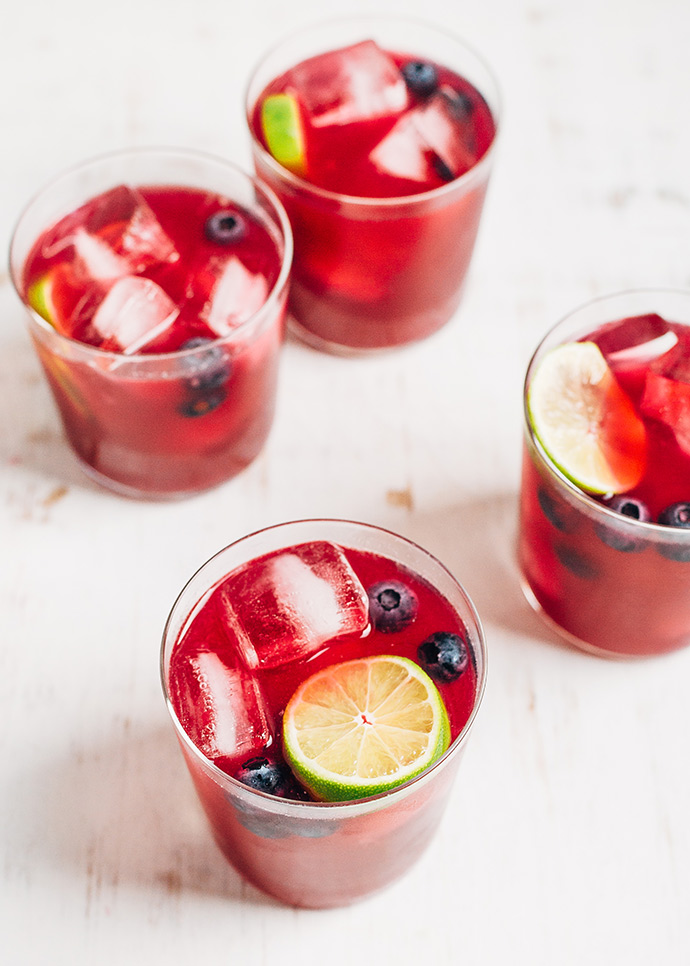 Whether you're just beating the afternoon heat or making a festive drink for a summer gathering, this tangy homemade blueberry limeade is sure to be a hit!
Quick Blueberry Syrup
1 cup blueberries
1/2 cup water
1/2 cup sugar
Limeade
1/2 cup fresh squeezed lime juice (from about 4 limes)
4 cups cold water
1/2 cup blueberry syrup, plus more to taste
1 lime, sliced
1/2 cup fresh blueberries for garnish
To make the blueberry syrup, combine blueberries, water, and sugar in a non-reactive saucepan. Bring mixture to a boil, then turn heat down to medium-low and simmer 10 minutes. As mixture cooks, stir often and smash blueberries against the side of the pan to help them reduce. With a fine-mesh sieve, strain mixture into a jar. Chill in the fridge for 1 hour. The syrup will keep well in a sealed jar in the fridge for two weeks.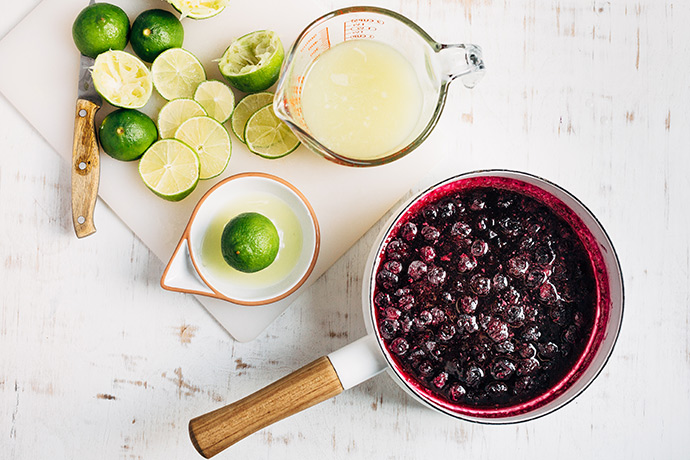 To make the limeade, stir to combine the lime juice, water, and 1/2 cup blueberry syrup in a large pitcher. Add additional blueberry syrup to taste. Chill in the fridge for 1 hour or as long as overnight.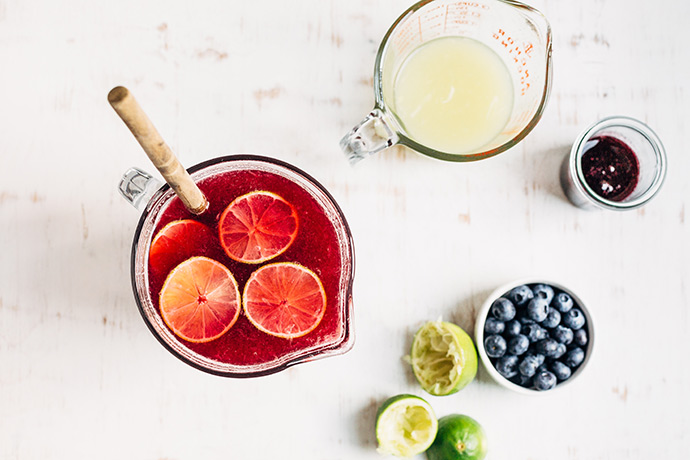 To serve, pour limeade into ice-filled glasses and garnish with sliced limes and fresh blueberries. Serve immediately.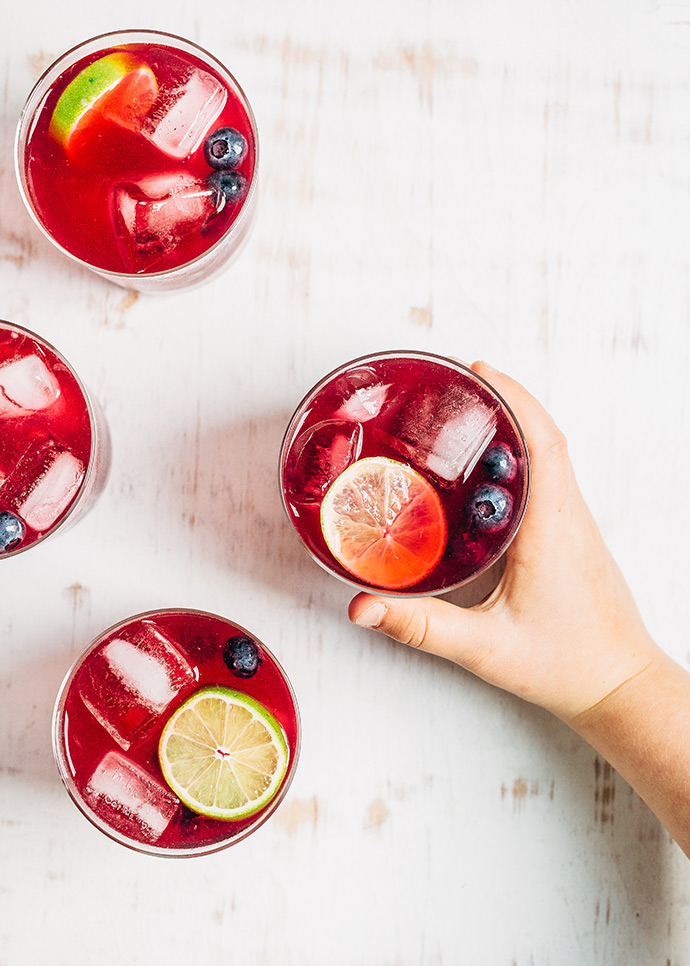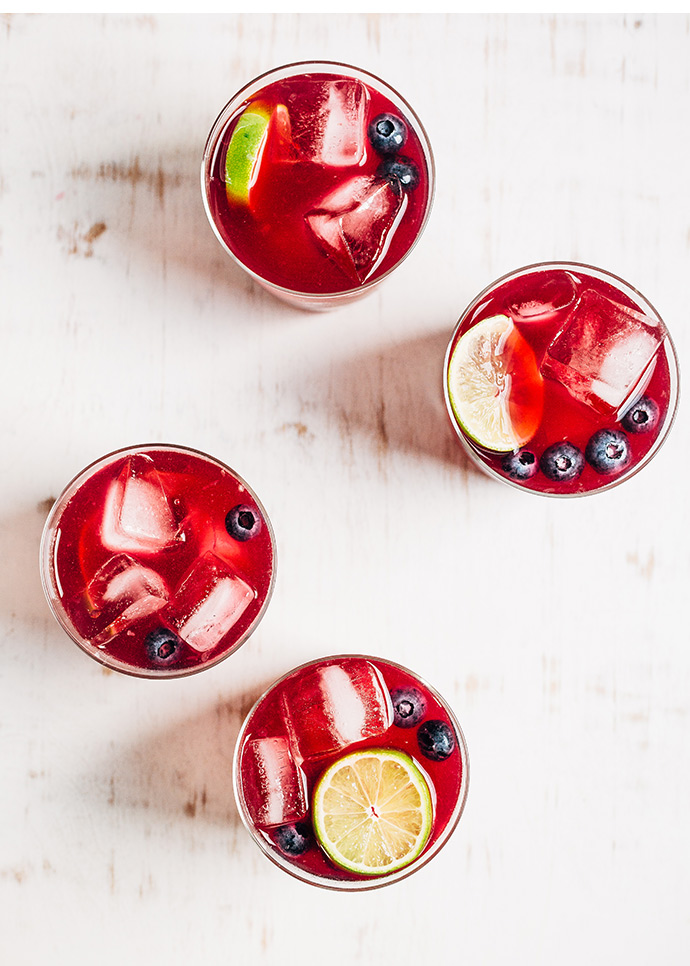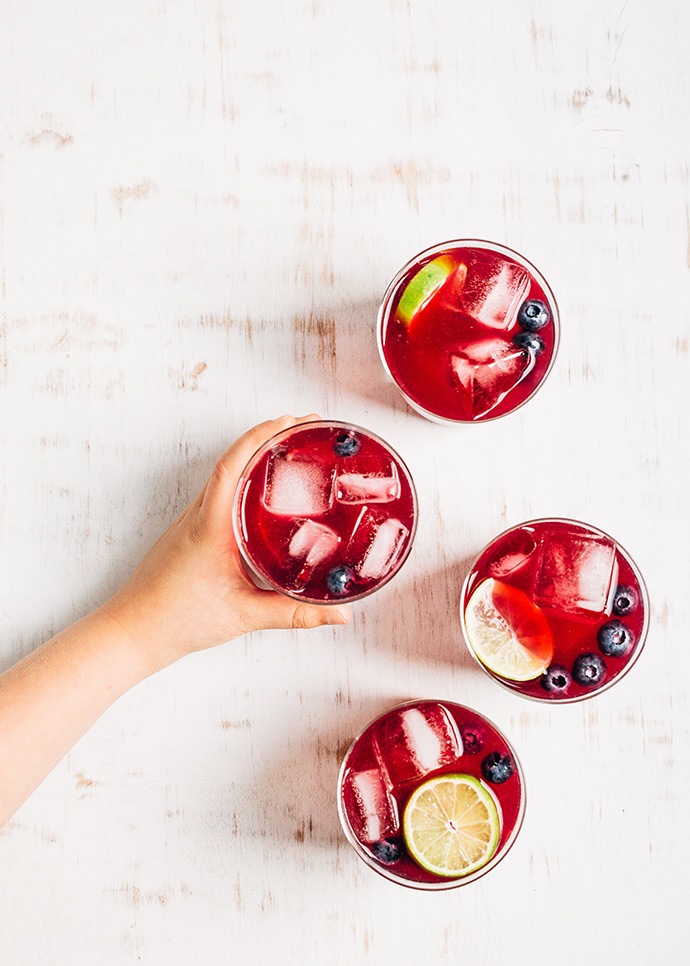 Enjoy!!