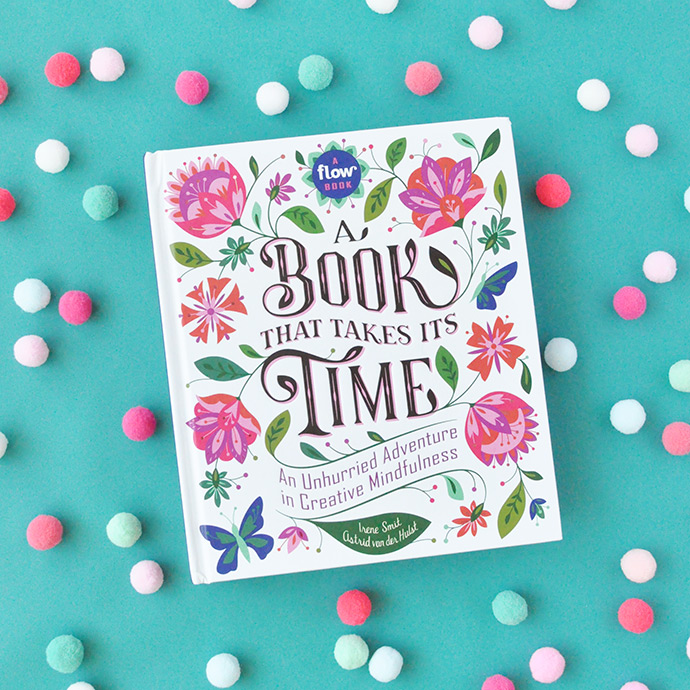 If you love DIY crafting, illustration, and design as much as we do, you already know all about Flow magazine. Started by Irene Smit and Astrid van der Hulst in 2008, Flow magazine is chock full of the very best illustrations and paper goodies. It wasn't long before the Dutch mag was made available internationally in English and we've been in love ever since!
We're thrilled to be sharing a sneak peak into A Book That Takes Its Time, a gorgeous new book from Irene, and Astrid! Last month we had the chance to chat with Irene all about the book, slowing down, and creative mindfulness. Ironically, we were talking at the busiest time of year, but we were so looking forward to practising the book's techniques and activities in the new year.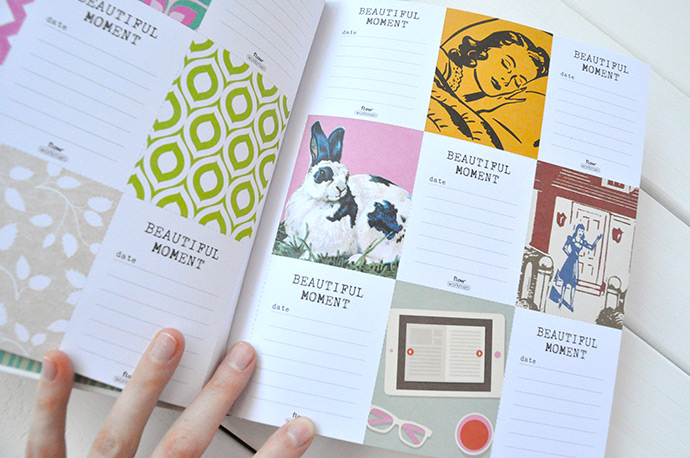 This book is a treasure chest of illustrations, DIY ideas, recipes, interviews, stories, post cards, activities, journals, and much more, all of which aim to slow you down, encourage your creativity, and practise being mindful in your everyday life. We asked Irene about she makes slow living and mindfulness a part of her routine, and she told us about how she and Astrid meet at a local coffee shop every Wednesday to catch up and get creative. Slowing down your routine or leaving space for mindfulness can become a struggle, so scheduling a day or time with a friend is a great way to make it a priority.
Setting time aside to craft or be creative is another way to practise being mindful. A Book That Takes Its Time includes a collection of thoughtful DIY projects including God's eyes and painted rock art. Irene told us that in her free time she enjoys crocheting and silversmithing while Astrid often sketches and draws. Irene's must-have craft supplies? A pencil, paper, crochet hook, and yarn.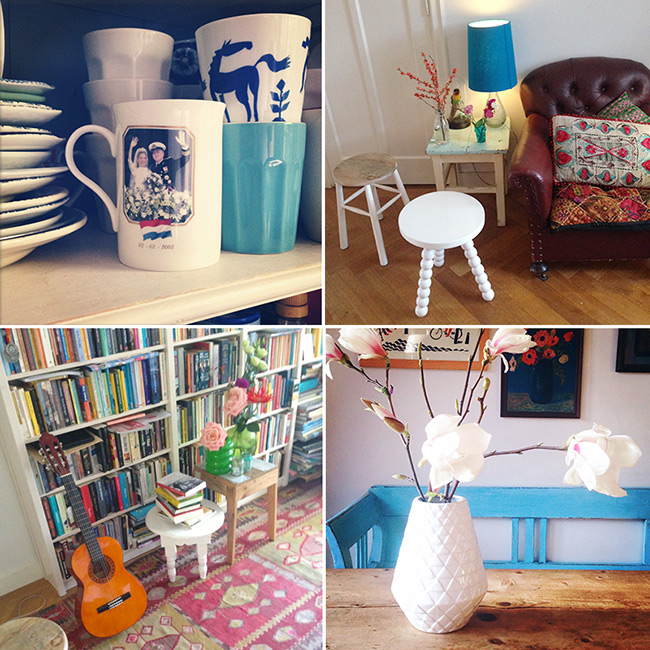 Another tip Irene shared for staying mindful is to do your best to live in the present moment – when you're at home, really be at home. Kids will especially notice if you're not being present. Go with your gut and work when you're at work, but focus on family time when you're at home. Astrid shared the photos above of her home just outside Amsterdam. We love how bright and cozy her house feels – just imagine looking through a good book curled up in that chair all afternoon. Sign us up!!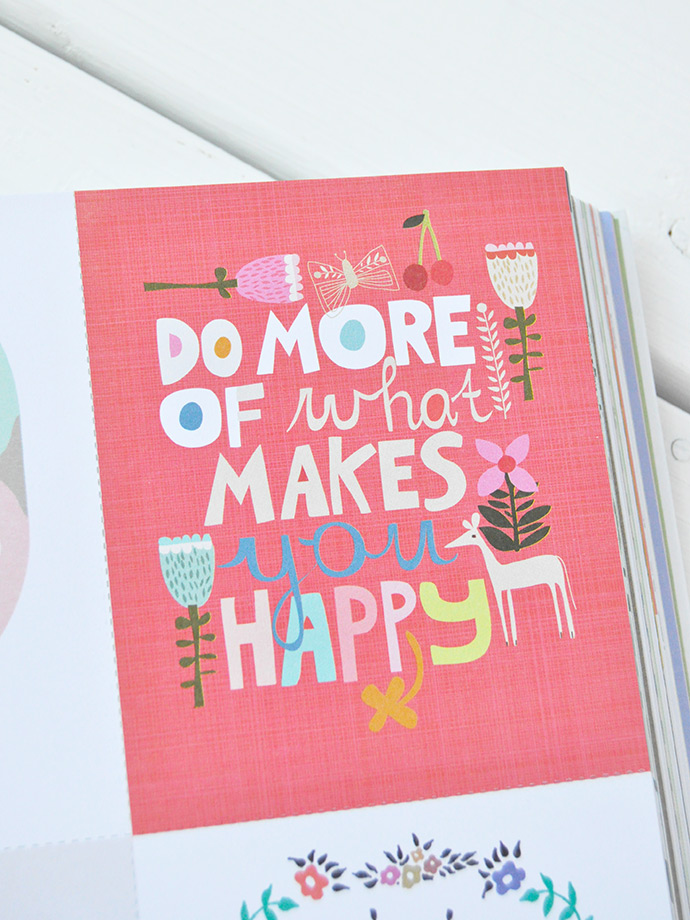 One of our favorite features in the book are these pop-out post cards that you can write on and send to a friend! We love that so many of these activities and projects are perfect to do with your kids. The articles are so thoughtful and inspiring that you won't want to put the book down – we know we didn't! A few favorites: Meditation Makes You More Creative, How Do You Make a Collage?, and Celebrate the Wait.
Finding time to slow down can feel daunting at times, and we're the first to admit that it doesn't always happen for us everyday. However, A Book That Takes Its Time has been the very best introduction to creative mindfulness and has got us so excited about our journey to come! Even just spending a few minutes to read a feature or two leaves us feeling so encouraged. Filled with postcards, stickers, mini journals, posters, and fill-in lists there really is something for everyone and we discover a new treasure every time we pick it up.
Get your copy of A Book That Takes Its Time here!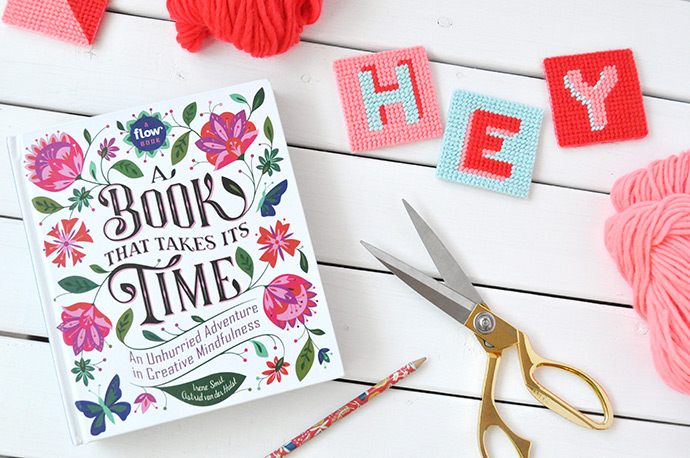 Thank you so much to Irene and Astrid for taking the time to share photos and speak with us.