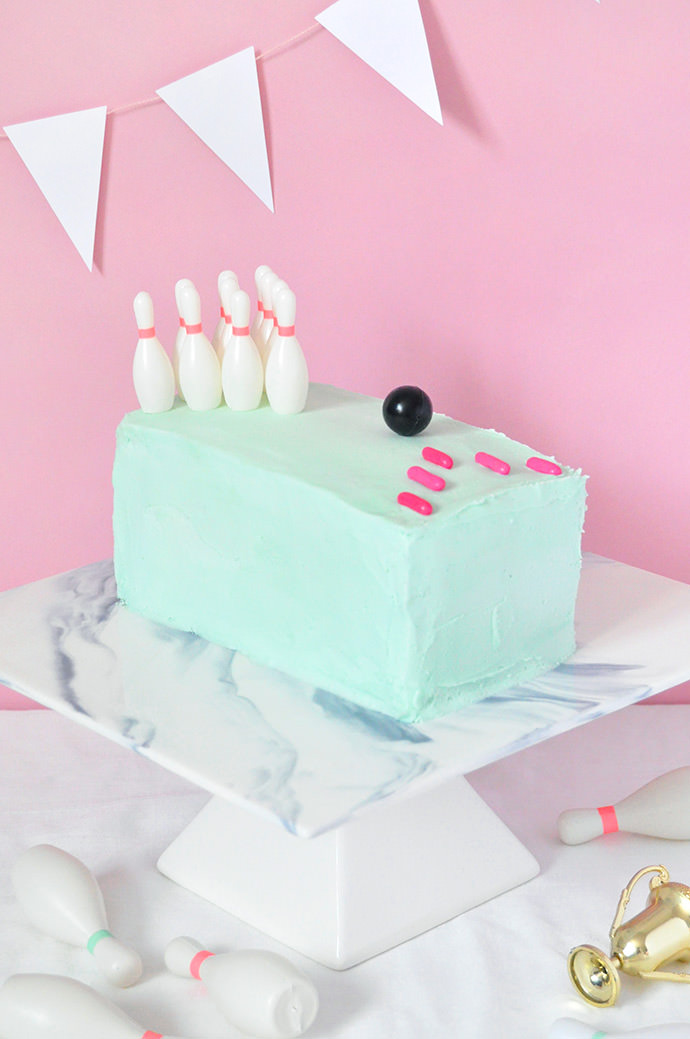 Have you ever had a birthday party at a bowling alley? I haven't myself, but I remember my friends having them, and it was always such a good time. Whether you're having a party at a bowling alley, or just want a playful cake for your birthday, these bowling cake toppers are super simple to make!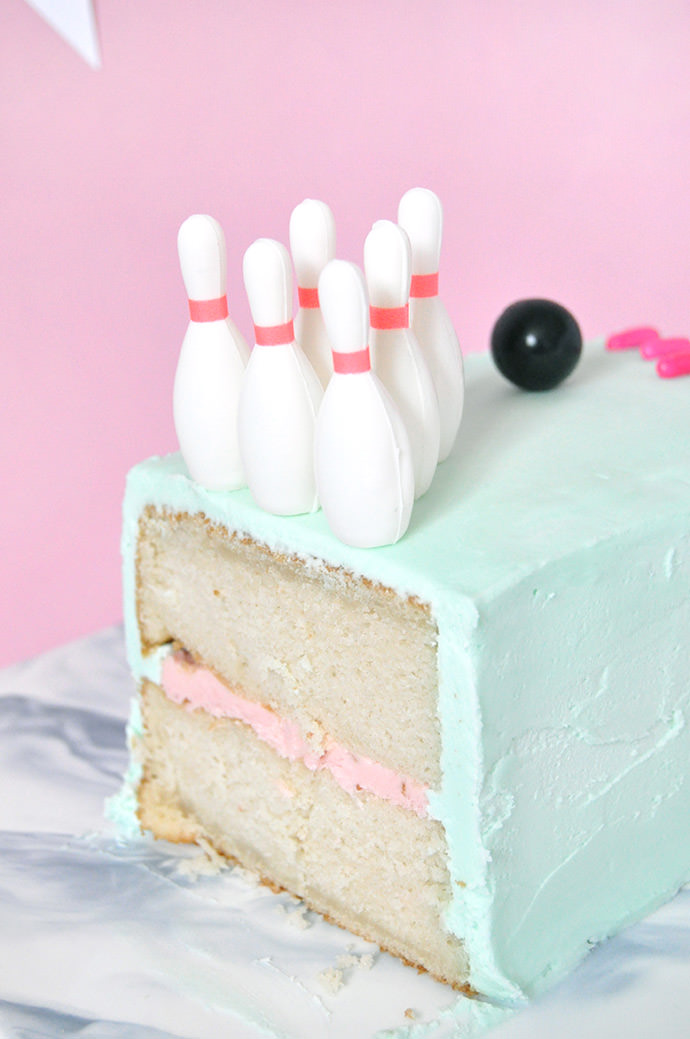 I first saw this mini bowling set at the dollar store and knew they would make the cutest cake toppers. I love vintage photos of bowling alleys, especially the cool marbled bowling balls, so I made sure to use my marbled cake stand! I wish the set came with a mini marbled bowling ball – I stuck with the plain one included, but you could swap it out for a more colorful rubber ball instead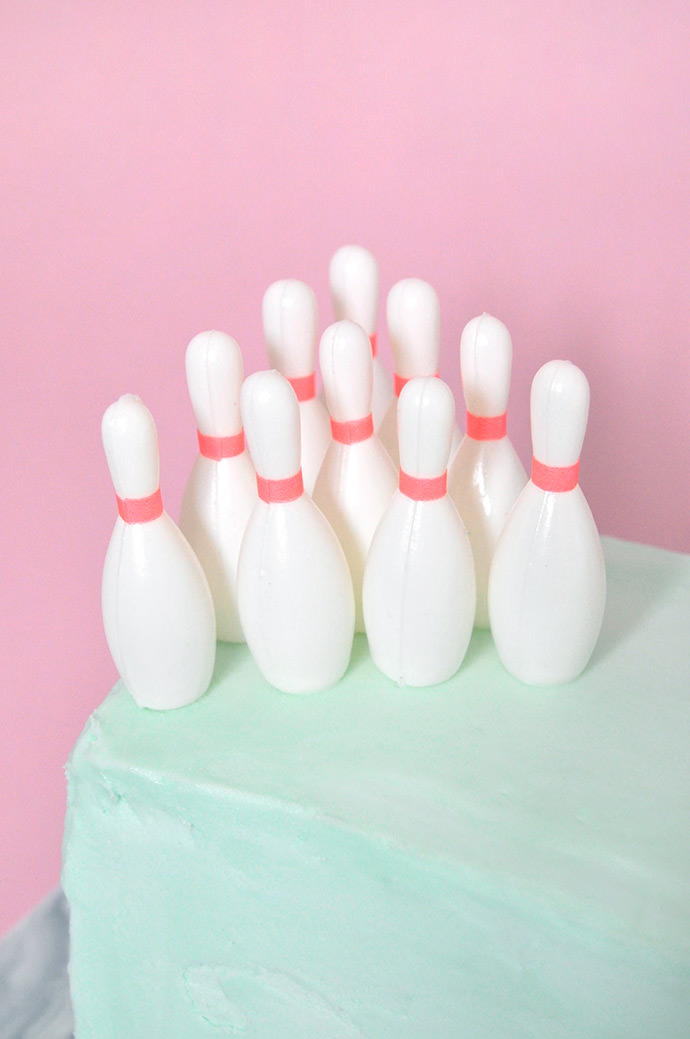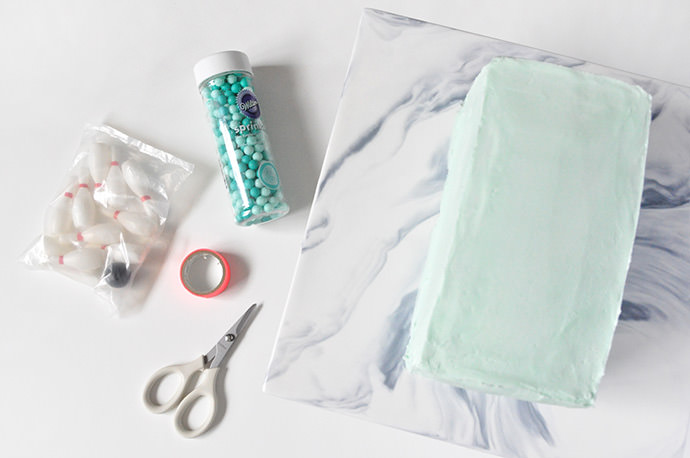 Rectangular cake
Sprinkles/small candies
Washi tape
Scissors
Miniature bowling set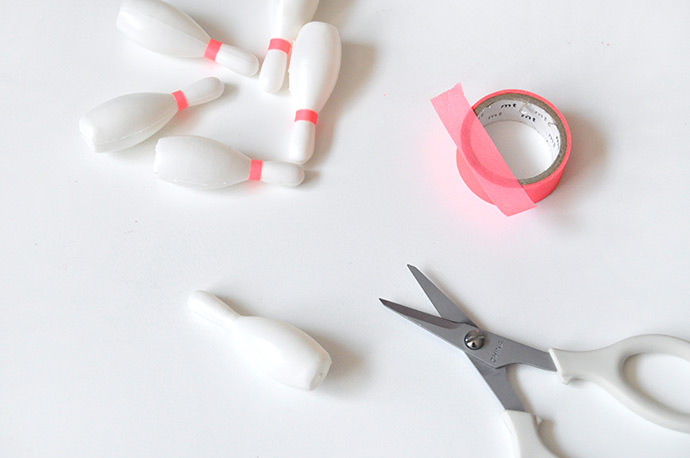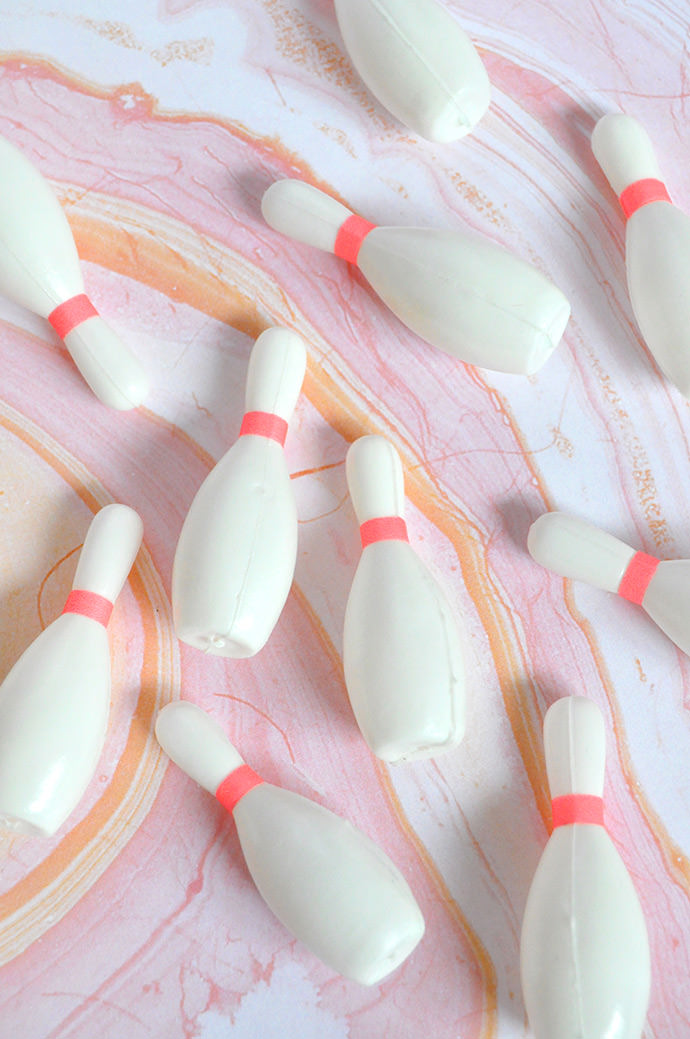 Step 1
If your mini bowling pins came with a stripe sticker around it, remove it and replace with a piece of washi tape (cut down thinner) in your choice of color.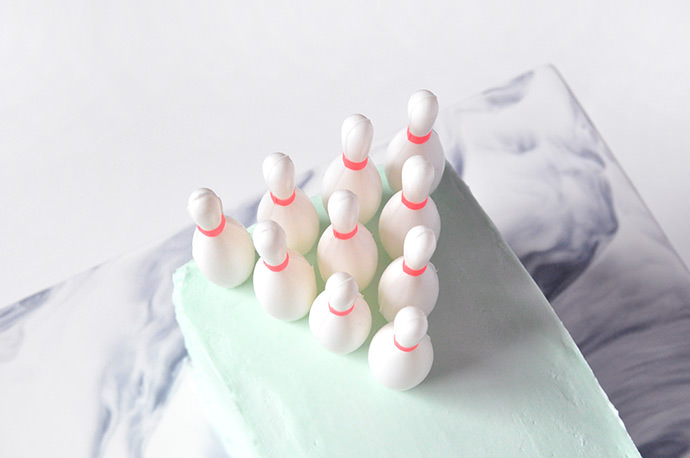 Step 2
Place the bowling pins in a triangle shape at one end of the iced cake. (Note: For this cake, I baked a boxed cake mix in a 9" square pan and then cut in half to make the two rectangular layers. You can also use a store-bought cake—request a custom size though!)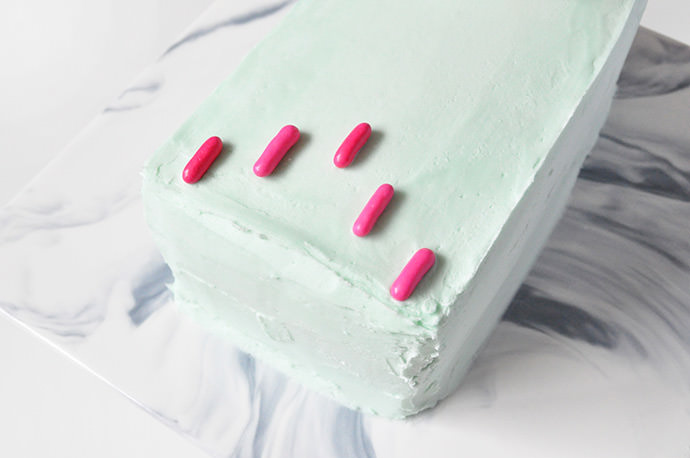 Step 3
Place candies or sprinkles onto the other end of the cake making a triangle. Do an image search on bowling lanes for reference and more inspiration.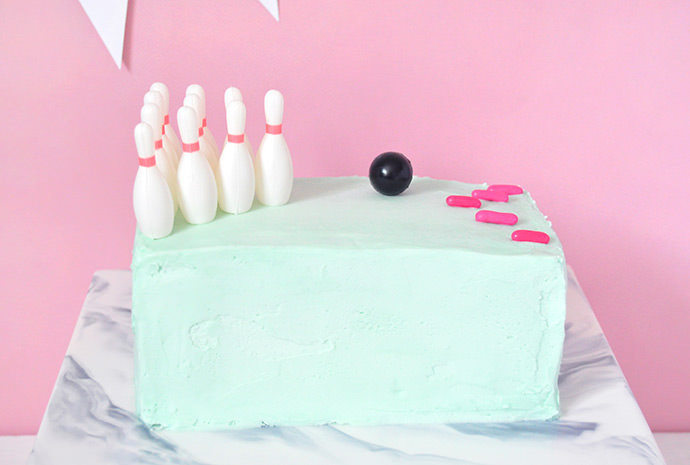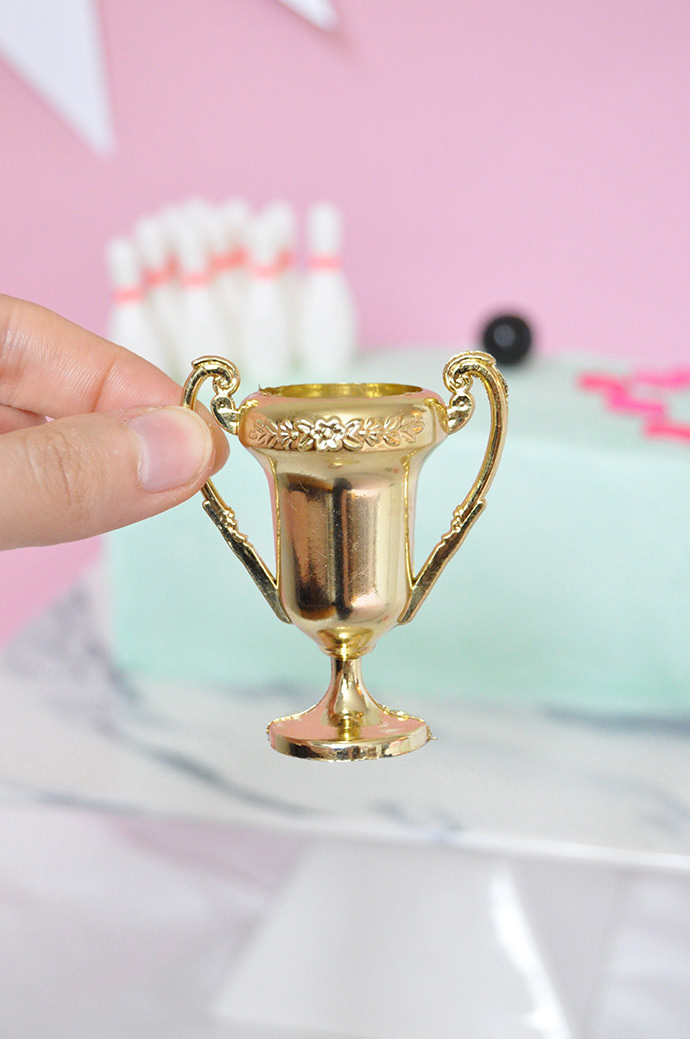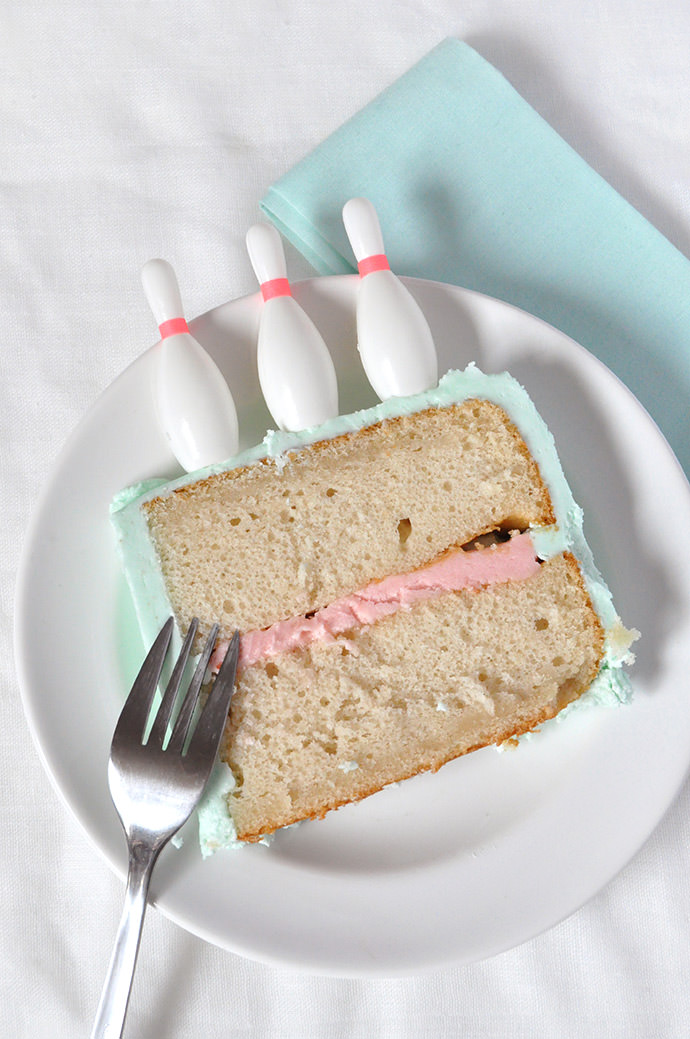 Bon appetit! :)